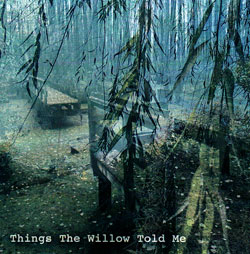 Hall, Gordon:
Things The Willow Told Me
(no label -- USA )



Price: $12.95



In Stock
Guitarist Gordon Hall in an album of instrumental journeys and vocal work, a series of independent spatial experiences with structural nuance and improvisation.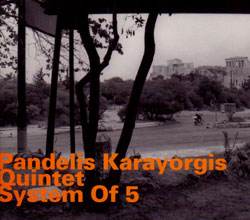 Karayorgis, Pandelis Quintet:
System Of 5
(Hatology -- Switzerland )



Price: $17.95



In Stock
Pianist Pandelis Karayorgis in a new band with Luther Gray, Jef Charland, Jeff Galindo and Matt Langley, distinctive jazz focusing on tradition through contemporary perspectives.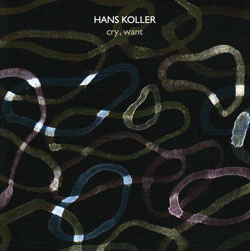 Koller, Hans with Bill Frisell:
Cry, Want
(psi -- Great Britain )



Price: $16.95



Out of Stock
Electric pianist Hans Koller in an 11 piece band with guitarist Bill Frissell, plus Evan Parker on two tracks, playing arrangements of six Koller originals and 2 standards by Charlie Parker and Jimmy Giuffre.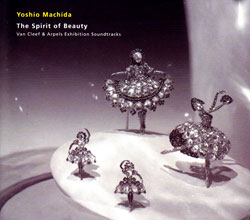 Machida, Yoshio:
The Spirit of Beauty
(Amorfon -- Japan )



Price: $13.95



In Stock
A soundtrack for their first retrospective exhibition at Mori Art Center in Tokyo in 2009-2010 commissioned to Yoshio Machida by legendary French jeweler Van Cleef & Arpels.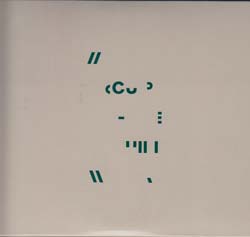 McGuire, John:
Works For Instruments [2 CDs]
(Edition Rz -- Germany )



Price: $28.95



In Stock
Instrumental compositions by "post-minimalist" John McGuire who took classes with Karlheinz Stockhausen and Gottfried Michael Koenig, among others.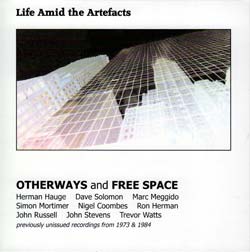 Otherways & Free Space:
Life Amid the Artefacts
(Emanem -- Great Britain )



Price: $16.95



Out of Stock
Two releases in one, Otherways was a 2nd generation free improvising group from London performing in '73; and Free Space was a group assembled in '73 by John Stevens with Trevor Watts, John Russell, &c.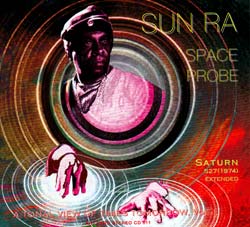 Sun Ra:
Space Probe
(Art Yard -- USA )



Price: $15.95



Out of Stock
Recorded mostly in the early'60s in a sextet with Marshall Allen, John Gilmore, &c., this album explores stripped back forms and colour combinations that take jazz into unusual territories.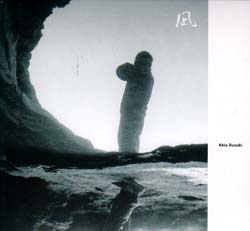 Suzuki, Akio:
NA-GI 1997
(Edition Rz -- Germany )



Price: $16.95



In Stock
Sound and installation pioneer Akio Suzuki in a work based on field recordings from the bay and caves of Takano, Tango-cho in the northern-most coast of Kyoto, Japan.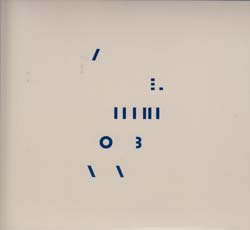 Von Biel, Michael:
S/T
(Edition Rz -- Germany )



Price: $16.95



In Stock
German composer, cellist and fluxus artist Michael von Biel in 5 works, two performed by the Pellegrini-Quartett in 2003, a string quartet from '67, and two electronic works from '64 & '68.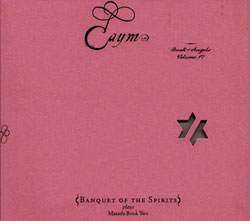 Baptista, Cyro & Banquet Of The Spirits:
Banquet Of The Spirits - The Book Of Angels Volume 17
(Tzadik -- USA )



Price: $14.95



Out of Stock
Prodigious percussionist Cyro Baptista's touring band Banquet of the Spirits takes on the 17th volume of John Zorn's Book of Angles, a dynamic, inspired, lyrical, and propulsive release!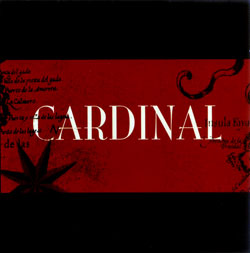 Cosottini / Melani / Miano / Pisani:
Cardinal
(Impressus Records -- USA )



Price: $13.95



In Stock
The quartet of Cosottini, Melano, Pisani, Miano (EAQuartet Electroacoustic) in compositions referring to the 4 cardinal map points using graphic scores, games, open readings, &c.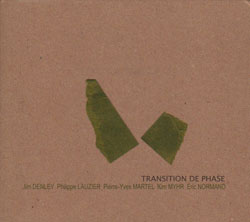 Denley / Lauzier / Martel / Myhr / Normand:
Transition de Phase
(Tour de Bras -- Canada )



Price: $15.95



In Stock
Intense and understated electro-acoustic improvisation from saxophonists Jim Denley and Philippe Lauzier, electronic artist Pierre-Yves Martel, guitaris Kim Myhr and bassis Eric Normand.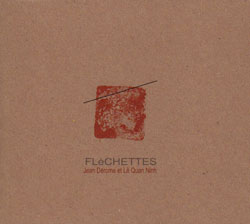 Derome, Jean / Le Quan Ninh:
Flechettes
(Tour de Bras -- Canada )



Price: $15.95



In Stock
Part of Rencontres de musiques spontanees 2009, Jean Derome on bird calls, flute & sax met percussionist Le Quan Ninh playing objects over bass drum for a long work of unusual improvisation.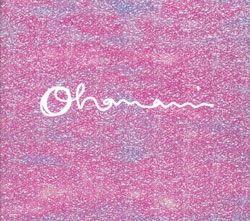 Ohanami:
Ohanami
(Wonderyou / Nature Bliss -- Japan )



Price: $13.95



In Stock
Drummer and percussionist Tatsuhisa Yamamoto meets steelpan player Yoshio Machida for an album of rhythmic and melodic intersections with electronic underpinnings.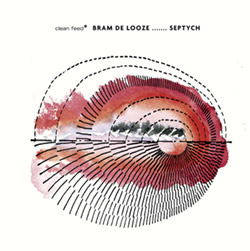 De Looze, Bram (D Looze / St-Louis / Levin / Van Hemmen / Van Der Werf / Verheyen / Ullmann):
Septych
(Clean Feed -- Portugal )



Price: $12.95



In Stock
Young Belgian pianist & composer Bram De Looze in a new Septych (septet) orchestrated with two cellos, three horns, piano and drums from a tremendous set of players: Daniel Levin, Gebhard Ullmann, Robin Verheyen, Lester St-Louis, Bo Van Der Werf and Flin Van Hemmen.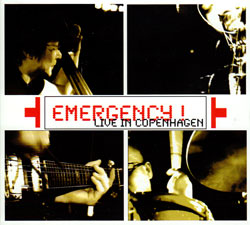 Emergency!:
Live In Copenhagen
(JVTLANDT -- Denmark )



Price: $18.95



Out of Stock
Guitarists Otomo Yoshihide & Ryoichi Saito, bassist Hiroaki Mizutani & drummer Yasuhiro Yoshigaki performing a form of psychedelic swing on tunes by Charles Mingus, Rahsaan Kirk and Louis Prima.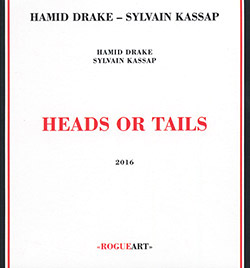 Drake, Hamid / Sylvain Kassap:
Heads Or Tails [2 CDs]
(RogueArt -- France )



Price: $23.95



Out of Stock
A masterful fountain of melodic ideas, intriguing rhythms, and exceptional technical skill from the duo of Hamid Drake on drums and frame drum, and Sylvain Kassap on clarinets and chalumeau, recording live at the France Musique at Studio Theatre d'Alfortville and in the studio.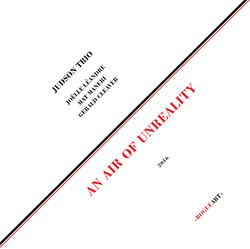 Judson Trio (Joelle Leandre / Mat Maneri / Gerald Cleaver):
An Air of Unreality [VINYL]
(RogueArt -- France )



Price: $19.95



Out of Stock
A live performance at Judson Church in Manhattan as part of the 20th Vision Festival from the NY/France free improvising trio of Joelle Leandre on double bass, Mat Maneri on viola, and Gerald Cleaver on drums and percussion, two tracks of steadily building, incredibly compatible dialog.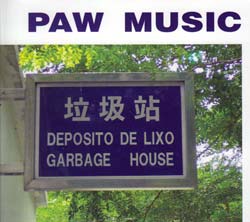 En (Pal Toth) / Quentin Rollet / Zsolt Sores:
Paw Music
(Hermes Discorbie -- Hungary )



Price: $12.95



Out of Stock
The Paw Music trio bring together electronics and free improvisation in powerful electroacoustic spaces of transformative sound that embraces and resists chaotic variability.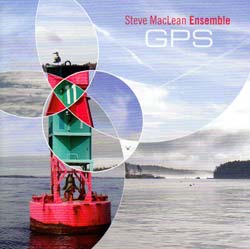 Maclean, Steve:
GPS
(Recommended Records -- USA )



Price: $14.95



Out of Stock
Steve MacLean's 5-piece ensemble perform complex, composed polyrhythmic pieces interspersed with atmospheric improvisations for guitar, bass, keyboard, percussion and various objects.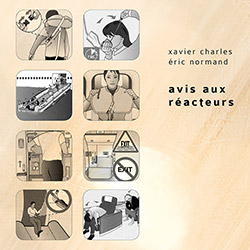 Charles, Xavier / Eric Normand :
Avis Aux Reacteurs
(Inexhaustible Editions -- Slovenia )



Price: $15.95



In Stock
Recorded live at Silence Sounds in Guelph Canada, the duo of Xavier Charles on clarinet and Eric Normand on electric bass & objects eschew idiom in favor of their unique natural language on their instruments, applying patient development of truly idiosyncratic and fascinating command through a single extended work punctuated in seven diverse passages.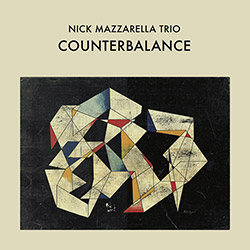 Mazzarella, Nick Trio:
Counterbalance [VINYL]
(Astral Spirits -- USA )



Price: $17.95



In Stock
From 2008-16 until drummer Frank Rosaly moved to Amsterdam, alto saxophonist Nick Mazzarella's Trio was an active part of Chicago's creative jazz scene; in early 2018 Rosaly returned for a visit and Mazzarella composed a suite of 6 new pieces to commemorate the trio's tenth anniversary, the exuberant result this excellent concert recorded at Co-Prosperity Sphere!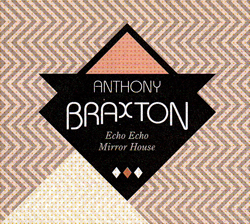 Braxton, Anthony Steptet (with Ho Bynum / Halvorson / Pavone / Rozen / Siegel / Testa):
Echo Echo Mirror House
(Les Disques Victo -- Canada )



Price: $15.95



Out of Stock
Composer/saxophonist Braxton performed "Composition NO 347 + 62'37" " at the 2011 Victo Festival with the "super-group" of Braxton alumni - Mary Halvorson, Taylor Ho Bynum, Jessica Pavone, Jay Rozen, Aaron Siegel, Carl Testa", on their respective instruments + iPods.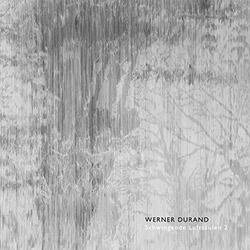 Durand, Werner :
Schwingende Luftsaulen 2
(ANTS Records -- Italy )



Price: $14.95



In Stock
A beautifully hypnotic album of saxophone, accompanied by Pan-Ney, Shruti Box and Organ, recorded in overdubs by composer/wind player Werner Durand in this 2nd chapter of his trilogy focused on the Pan-Ney, a self-built instrument for repetitive foundations, as Durand draws on elements of nature, mythology, dance, religion, literature and folklore.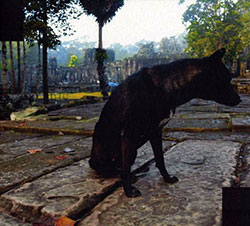 Haino, Keiji / Jim O'Rourke / Oren Ambarchi:
Only Wanting to Melt Beautifully Away Is It a Lack of Contentment That Stirs Affection for Those Things Said to Be as of Yet Unseen
(Black Truffle -- Australia )


Price: $16.95



Out of Stock
The 5th release from the trio of multi-instrumentalist/vocalist Keiji Haino, guitarist Jim O'Rourke and Oren Ambarchi on wineglass and percussion is an introspective and beautifully developed set recorded live at their March 2013 concert at SuperDeluxe.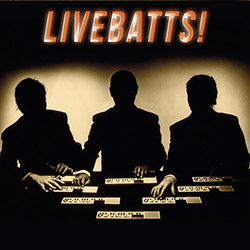 Livebatts!:

(ANTS Records -- Italy )



Price: $14.95



Out of Stock
Recorded in the mid-90s, Livebatts! was a project of John White (Cornelius Cardew, Scratch Orchestra) developed to exploit "toy" keyboards of the 80s--cheap battery-driven instruments that hold tremendous potential for "serious" music-making--used here in a playful quartet with vocalist MJ Coldiron, Andrea Rocca (guitar & samples) and Nancy Ruffer (electrified flute).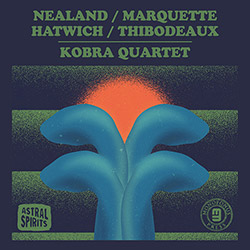 Nealand, Aurora / Steve Marquette / Anton Hatwich / Paul Thibodeaux:
Kobra Quartet [CASSETTE w/ DOWNLOAD]
(Astral Spirits -- USA )



Price: $7.95



In Stock
Quietly lurking as it prepares to attack, this Kobra is the free improvising quaret of Aurora Nealand on accordion, alto saxophone, voice & objects, Steve Marquette on acoustic & electric guitars, Anton Hatwich on bass, and Paul Thibodeaux on drums, captured live at Chicago's Hungry Brain during the Instigation Festival for a mysterious 2-part "New Omens" and some "Telly Attire".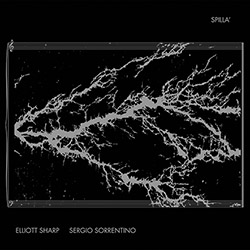 Sharp, Elliott / Sergio Sorrentino:
Spilla'
(ANTS Records -- Italy )



Price: $14.95



In Stock
'Spilla' means 'to play' in the language of Neapolitan musicians, and playing here are NY guitarist and composer Elliott Sharp and Italian guitarist Sergio Sorrentino, presenting world premier recordings of 4 works recorded live in Vercelli, Italy: two improvisations and two graphic scores performed on electric guitar with incredible technique and passion.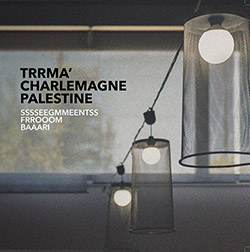 Trrma' / Charlemagne Palestine:
Sssseegmmeentss Frrooom Baaari [VINYL]
(BeCoq -- France )



Price: $20.95



Out of Stock
Stochastic music for percussion and synthesizers from New York avant conceptualist and keyboardist Charlemagne Palestine, here on piano & electronics, with the Italian duo Trrma' of Giovanni Todisco on percussion and Guiseppe Candiano on synth, in two side-long works of irregular rhythm, complexity and dissonance that build and recede in a suspenseful journey.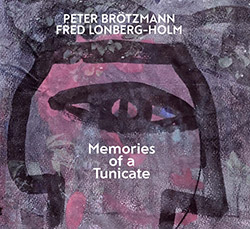 Brotzmann, Peter / Lonberg-Holm, Fred:
Memories Of A Tunicate
(Relative Pitch -- USA )



Price: $13.95



In Stock
While both improvisers were in New York City for the 2019 Vision Festival, multi-reedist and European Free Improv legend Peter Brötzmann met Chicago cellist and electronics artist Fred Lonberg-Holm to record their 3rd album together, their 1st album in the studio a diverse set of incredible concentration, with Brötzmann performing on tenor saxophone, woodwind, and clarinet.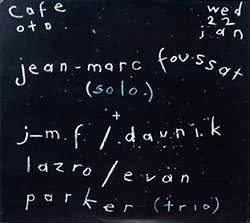 Foussat, Jean-Marc / Daunik Lazro / Evan Parker:
Cafe OTO 2020 [2 CDs]
(Fou Records -- France )



Price: $16.95



Out of Stock
A momentous 2020 concert at London's Cafe OTO, presented in two discs, the 1st with label leader Jean-Marc Foussat in a solo improvisation on synth and voice, the 2nd in a trio with Daunik Lazro on tenor & baritone sax, and Evan Parker on soprano sax, the 2 saxophones weaving and responding to Foussat's remarkable alien soundscapes and vocalization in an immersive extended improvisation.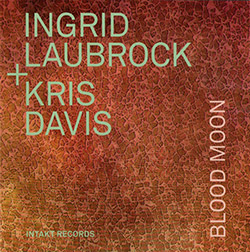 Laubrock, Ingrid / Kris Davis:
Blood Moon
(Intakt -- Switzerland )



Price: $17.95



Out of Stock
German saxophonist Ingrid Laubrock and Vancouver pianist Kris Davis, both living and working in NY, and having worked together in a variety of groups including Laubrock's Anti-House, a trio with drummer Tyshawn Sorey, Tom Rainey's Obligatto, &c. &c., concentrate their sophisticated playing with this duo album of 7 original compositions and 2 free improvisations.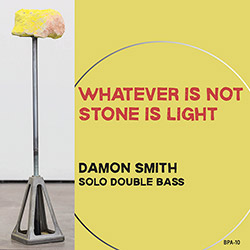 Smith, Damon:
Whatever Is Not Stone Is Light
(Balance Point Acoustics -- USA )



Price: $13.95



In Stock
Taking his title from a poem by Octavio Paz with titles from translations by Lysander Kemp of other Octavio Paz poems, this solo album from double bassist Damon Smith is his definitive statement on the instrument: 23 tracks from 46 seconds to 5 minutes 50, developed over 15 years and displaying Smith's incredible technique and creative intent; incomparable.

Andre / Tokar / Kugel:
Varpai
(Nemu Records -- Belgium )



Price: $7.18



Out of Stock
The trio of drummer Klaus Kugel, bassist Mark Tokar and vocalist Andre Pabarciute use extended vocal & instrumental technique, archaic sound objects, & ritual percussion within free metric structure.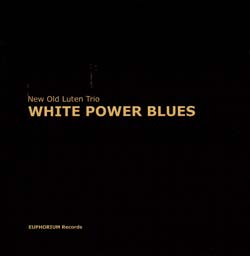 New Old Luten Trio:
White Power Blues
(Euphorium -- Germany )



Price: $15.95



In Stock
The New Old Luten Trio with German saxophonist Ernst-Ludwig Petrowsky celebrating his 75th birthday with the younger generation of Christian Lillinger on drums and Elan Pauer on piano.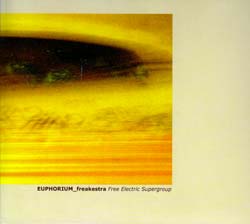 Euphorium_freakestra:
Free Electric Supergroup [2 CDs]
(Euphorium -- Germany )



Price: $23.95



In Stock
Since 2002 this large ensemble electric supergroup or "freakestra" has performed uncompromising free improvisation that draws on the best of modern approaches in a staggering display of style and technique.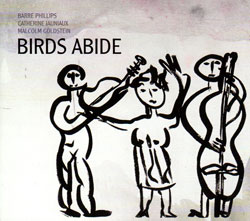 Phillips / Jauniaux / Goldstein:
Birds Abide
(Les Disques Victo -- Canada )



Price: $15.95



Out of Stock
Delicately powerful and unusual improvisation from the trio of bassist Barre Phillips, violinist Malcolm Goldstein, and free vocalist Catherine Januiaux, performing at the Victo Festival in 2010.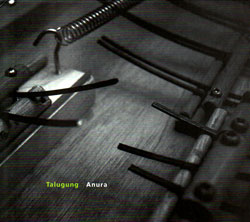 Talugung:
Anura
(Amorfon -- Japan )



Price: $13.95



In Stock
Canadian artist Ryan Waldron (The Riderless) works with collected and constructed instruments, here in a mystic release inspired by the sound and polyrhythms of frogs.