Vinyl albums add a unique warmth to your music, provide a great tactile experience, and present larger artwork that brings the concepts of the artist to life. We're serious about selling vinyl records and getting them to you in mint condition! Vinyl records are shipped by customer requested standards using Mighty Mailers or double-boxed Uline mailers, which protect the corners of your albums. We removed inner jackets from outer sleeves to prevent albums from cutting through their jackets during shipment.
Page 1 of 10 | 1 | 2 | 3 | 4 | 5 | -> 10 | 795 products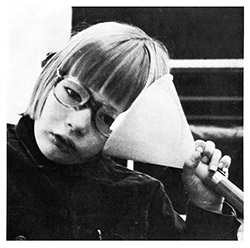 15 Kinder & Brotzmann / Van Hove / Bennink:
Free Jazz und Kinder [VINYL]
(Tochnit Aleph -- Germany )



Price: $26.95



Out of Stock
Originally released in 1973 on the FMP label as 2 7" records, this obscure gem brings the European Free Improvising masters Peter Brötzmann (tenor sax), Fred Van Hove (piano) and Han Bennink (drums & percussion) into a workshop at Akademie der Kunste, Berlin to record with 15 children between the ages of 8 and 11, a curios merging of free jazz & interactive field recording.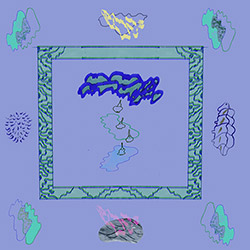 Aarni, Olli:
Mustikoita Ja Kissankelloja [VINYl]
(Mappa -- Slovokia )



Price: $19.76



In Stock
Translating to "Blueberries and cat bells", Finnish electronic composer Olli Aarni's sound world is quick paced and surprisingly dense considering an overall feeling of brightness, sounds flashing and swirling by in strange segments of acousmatic exhilaration, pausing form moments before seizing his listener once more with swift streams of alien soundscapes; brilliant.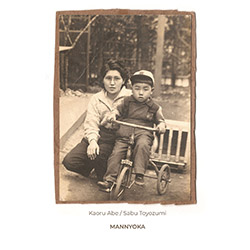 Abe, Kaoru / Sabu Toyozumi:
Banka [VINYL]
(NoBusiness -- Lithuania )



Price: $23.95



Out of Stock
NoBusiness continues their essential 70's reissue series of renowned Japanese free improvisers, here in an LP and extended CD edition of the live duo of percussionist Sabu Toyozumi and saxophonist Kaoru Abe on alto, soprano & sopranino saxophones, the LP presenting their 1978 concert at Gaja, Hatsudai in Tokyo, the CD extended with a live set at Minor, Kichijoji the same year.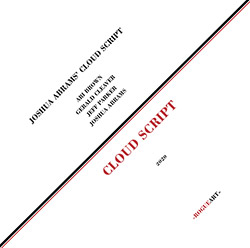 Abrams', Joshua Cloud Script:
Cloud Script [VINYL]
(RogueArt -- France )



Price: $19.95



In Stock
Double bassist Joshua Abrams provides the compositions for this studio album performed with Ari Brown on tenor sax, Jeff Parker on guitar and Gerald Cleaver on drums, an exceptional quartet of master improvisers who balance lyrical and soulful playing with explorative impulse, fueled by an empathetic responsiveness that only a long history of collaboration can engender.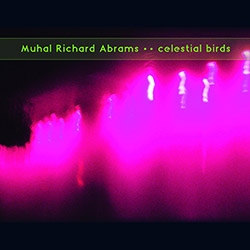 Abrams, Muhal Richard:
Celestial Birds [VINYL]
(KARLRECORDS -- Germany )



Price: $21.95



Out of Stock
A compilation of works from the late Chicago multi-reedist, experimenter, and AACM founder Muhal Richard Abrams, focused on his widely unknown electronic compositions, in four recording from 1968-1995 with collaborators including Anthony Braxton, Leroy Jenkins, Amina Claudine Myers, Roscoe Mitchell, Maurice McIntyre, Yousef Yancey, Thurman Barker, &c.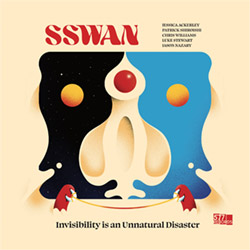 Ackerley, Jessica / Patrick Shiroishi / Chris Williams / Luke Stewart / Jason Nazary:
SSWAN: Invisibility is an Unnatural Disaster [VINYL]
(577 Records -- USA )



Price: $18.99



In Stock
Rugged, experimental and avant jazz in the debut album from the SSWAN group of Patrick Shiroishi on saxophones, Chris Williams on trumpet, Jessica Ackerley on electric guitar, Luke Stewart on bass and Jason Nazary on drums, the group focused first on sound and velocity rather than pitch and harmonic information as they carve out a unique space between free jazz and free improv.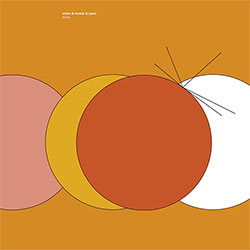 Action & Tension & Space:
Tellus [VINYL]
(Rune Grammofon -- Norway )



Price: $35.95



In Stock
With one foot in fusion-oriented improv and the other in psychedelic/prog rock, the 4th album from the Norwegian quartet of Per Steinar Lie on lapsteel & electric guitar, Oystein Braut on guitar, organ & Mellotron, Julius Lind on double bass and Orjan Haaland on drums are joined by keyboard wiz Sigbjorn Apeland and percussionist Stale Liavik Solberg.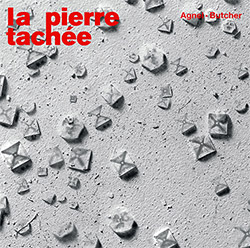 Agnel, Sophie / John Butcher:
La Pierre Tachee [VINYL]
(NI-VU-NI-CONNU -- Luxembourg )



Price: $29.71



Out of Stock
The 2nd of NI-VU-NI-CONNU's 5-LP John Butcher series, the duo of pianist Sophie Agnel and soprano & tenor saxophonist John Butcher is informed by previous collaborations as a duo and in a trio with cellist Márkos Albert, here in a superb 2019 concert of balanced tension and intense interaction captured at Ausland in Berlin, a meeting of two perfectly matched improvisers.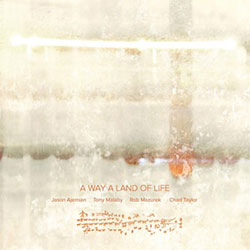 Ajemian, Jason / Tony Malaby / Rob Mazurek / Chad Taylor:
A Way a Land of Life [VINYL]
(NoBusiness -- Lithuania )



Price: $26.95



In Stock
Bassist Jason Ajemian composed these 8 works performed with the Chicago/NY band of Tony Malaby on tenor sax, Rob Mazurek on cornet & electronics, and Chad Taylor on drums, a dynamic set of music that varies through a spectrum of styles while staying true to its jazz roots.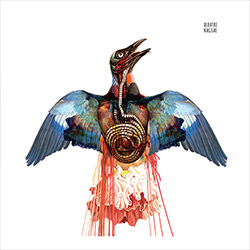 Albatre:
Nagual [VINYL]
(Shhpuma -- Portugal )



Price: $22.95



In Stock
Hailing from Rotterdam's rich underground scene, the trio of Hugo Costa on alto sax, Goncalo Aleida on bass, and Philipp Ernsting on drums, with all 3 doubling on electronics, in a dramatic and energetic album bledning free jazz, improv, metal, and punk music.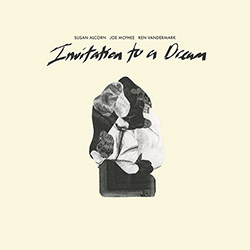 Alcorn, Susan / Joe McPhee / Ken Vandermark:
Invitation To A Dream
(Astral Spirits -- USA )



Price: $9.95



Out of Stock
An excellent album of informed free improvisation in the debut of this masterful trio of legendary musicians spread across the US--Joe McPhee on soprano sax & pocket trumpet [NY], Ken Vandermark on tenor sax & clarinet [Chicago], and Susan Alcorn on pedal steel guitar [Texas], a profound album from assertive to introspective playing in seven captivating collective improvisations.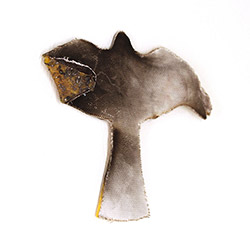 Aldrig, Ljug:
Stabbings / Juiced [7'' VINYL + DOWNLOAD]
(thanatosis produktion -- Sweden )



Price: $14.95



In Stock
Ljug Aldrig, aka Roosen, a visual artist, guitarist and vocalist from Stockholm, is heard in a 2-song 7" + download release performing with Dennis Egberth on drums, Alexander Zethson on keys, Anton Toorell on bass, guitars and Isak Hedtjarn on saxophone.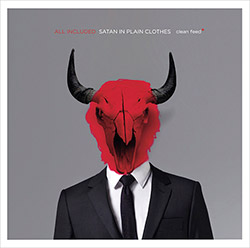 All Included:
Satan in Plain Clothes [VINYL]
(Clean Feed -- Portugal )



Price: $22.95



In Stock
With members from Angles, Universal Indians, Frode Gjerstad Trio, Friends and Neighbors, &c. the quintet of Martin Kuchen (sax), Thomas Johansson (trumpet), Mats Aleklin (trombone), Jon Rune Strom (bass) and Tollef Ostvang (drums) play modern, energetic jazz that kicks Satan's ass; highly recommended!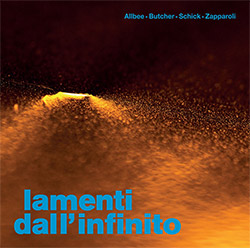 Allbee, Liz / John Butcher / Ignaz Schick / Marta Zapparoli:
Lamenti Dall'infinito [VINYL]
(NI-VU-NI-CONNU -- Luxembourg )



Price: $29.71



In Stock
The 4th of NI-VU-NI-CONNU's 5-LP John Butcher series and part of a 2 night residency at ausland in Berlin coinciding with his 65th birthday, tenor & soprano saxophonist John Butcher is joined in a quartet by electroacoustic improvisers, trumpeter Liz Allbee, Ignaz Shick on turntables, sampler & electronics and Marta Zapparoli on tapes, reel-to-reel tape machines and antennas.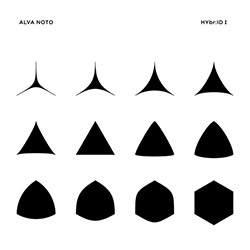 Alva Noto:
HYbr:ID Vol. 1 [VINYL w/ DOWNLOAD]
(Noton -- Germany )



Price: $39.95



In Stock
The first installment in a new series from Alva Noto, aka Carsten Nicola, bringing together heterogeneous composition methods that aim to merge astrophysics phenomena, fiction, and performance movements, inspired by cinematic visual techniques and static images portraying scientific events; includes graphic inserts of notations informed by the album's sonic and acoustic code.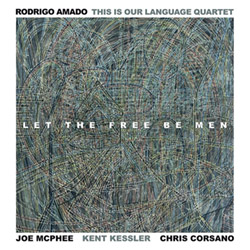 Amado, Rodrigo / This Is Our Language Quartet:
Let The Free Be Men [VINYL]
(Trost Records -- Austria )



Price: $24.95



In Stock
Referencing Ornette Coleman in the group name, Portuguese tenor saxophonist engages three US free jazz players--legendary saxophonist and pocket trumpeter Joe McPhee, double bassist Kent Kessler and drummer Chris Corsano--for this 2017 concert at Jazzhouse in Copenhagen, Denmark, capturing four exemplary, at times explosive, and always tightly interactive collective improvisations.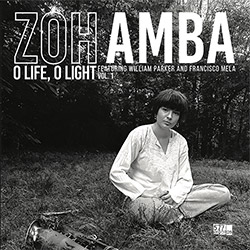 Amba, Zoh / William Parker / Francisco Mela:
O Life, O Light Vol. 1 [VINYL]
(577 Records -- USA )



Price: $18.99



In Stock
New generation New York tenor saxophonist Zoe Amba, a Tennessee transplant whose spirit is illuminated with free styles that harken back to Ayler, recording in the studio with a trio of luminary players--William Parker on bass and Francisco Mela on drums--performing three Amba compositions, one featuring Amba on flute; the CD edition contains one bonus improvisation.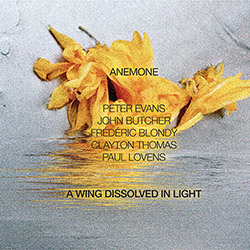 Anemone (John Butcher / Peter Evans / Frederic Blondy / Clayton Thomas / Paul Lovens):
A Wing Dissolved in Light [VINYL]
(NoBusiness -- Lithuania )



Price: $22.95



Out of Stock
A brilliant quintet brought together for the Tampere Jazz Happening, in Finland in 2013, with NY trumpeter Peter Evans, UK saxophonist John Butcher, Australian bassist Clayton Thomas, German drummer/percussionist Paul Lovens, and French pianist Frederic Blondy for a phenomenal extended improvisation presented in parts: "Une Aile Dissoute Dans La Lumiere".

Angles 9:
Disappeared Behind the Sun [VINYL]
(Clean Feed -- Portugal )



Price: $24.95



Out of Stock
Saxophonist Martin Kuchen's amazing 9-piece Angles ensemble returns for an album titled for the grief of those who disappear due to war, crime and oppression, music that celebrates the tense balance in the challenge to confront and lead away from darkness and tyranny.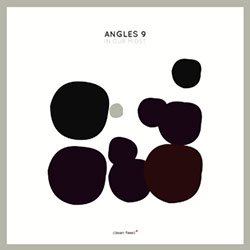 Angles 9:
In Our Midst [VINYL]
(Clean Feed -- Portugal )


Price: $22.95



In Stock
Clean Feed's 2nd LP is their 4th Angles release, expanding saxophonist Martin Kuchen's band to 9 pieces with Mattias Stahl, Johan Berthling, Alexander Zethson, Mats Aleklint, Eirik Hegdal, Goran Kajfes, and Magnus Broo in an album of rare expressiveness and power.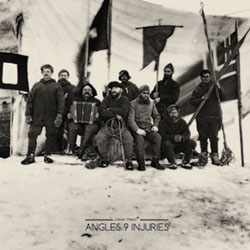 Angles 9:
Injuries [VINYL 2 LPs]
(Clean Feed -- Portugal )



Price: $32.95



In Stock
Now a nine-piece, Martin Kuchen leads the magnificently powerful Angles band through 7 demanding compositions, with trumpeter Magnus Broo back in the band alongside Alexander Zethson, Mattias Stahl, Jonan Berthling, Andreas Werlin, Eirik Hegdal, Mats Aleklint & Goran Kajfes.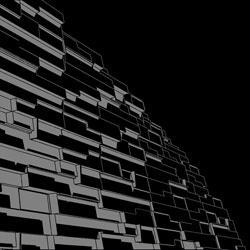 Aperiodic:
Future Feedback [VINYL LP & CD]
(Phratry Records -- USA )



Price: $12.95



Out of Stock
A combination of noise and free jazz with elements of no wave and hardcore, Aperiodic (Kevin Parrett, Ben Perkins, Matt Schulz) uses gu qin, rudra veena, and surbahar as well as standard Western instruments to create unique, improvised music.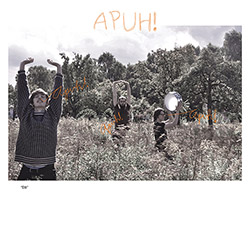 Apuh!:
Ett [VINYL]
(Palsrobot -- Sweden )



Price: $14.95



Out of Stock
Debut LP of the young Gothenburg, Sweden trio of saxophonist Adrian Asling Sellius, drummer Hampus Ohman-Frolund, and double bass player Matt Dimming, drawing on elements of pop and rock, klezmer, cinematic soundscapes, experimental noise, and free jazz.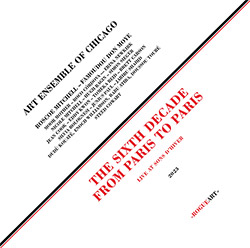 Art Ensemble Of Chicago:
The Sixth Decade: From Paris To Paris [VINYL 2 LPs]
(RogueArt -- France )



Price: $37.95



In Stock
Celebrating 50 years since formed as a quintet in Paris, original Art Ensemble members saxophonist Roscoe Mitchell and percussionist Famoudou Don Moye present this live concert at Maison des Arts de Creteil in France with an oustanding chamber jazz ensemble including trumpeter Hugh Ragin, flutist Nicole Mitchell, bassist Jaribu Shahid, cellist Tomeka Reid and violinist Jean Cook.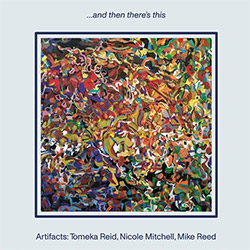 Artifacts (Nicole Mitchell / Tomeka Reid / Mike Reed):
...and then there's this [VINYL]
(Astral Spirits -- USA )



Price: $19.95



In Stock
Confirming their place in Chicago's improv legacy, the second album from the Artifacts Trio of Nicole Mitchell on flute & electronics, Tomeka Reid on cello and Mike Reed on drums & percussion expand the AACM canon with compositions from each member, plus several insightful and lively collective improvisations and one piece each from Roscoe Mitchell and Muhal Richard Abrams.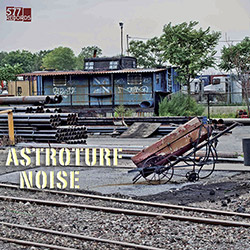 Astroturf Noise (Harmet / Nagano / Swanson / Martin / Bernstein):
Astroturf Noise [VINYL]
(577 Records -- USA )



Price: $18.99



In Stock
Astroturf Noise is Sam Day Harmet on mandolin, Sana Nagano on violin, Zach Swanson on bass, Billy Martin on percussion, and Sarah Bernstein on violin, living at the intersection of American folk & roots music and free improvisation, using effects and sonic additions in an unusual mix that the quintet makes completely natural and all their own.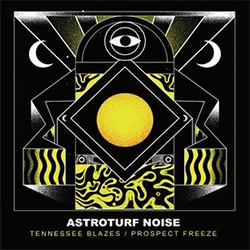 Astroturf Noise (feat Susan Alcorn):
Blazing/Freezing [7-inch VINYL]
(577 Records -- USA )



Price: $18.99



In Stock
The opening and closing tracks from the new Blazing/Freezing album on a 7" single by the genre-merging Downtown NY trio of Sam Day Harmet (mandolin), Sana Nagano (violin) and Zachary Swanson (upright bass) deconstructing Americana roots music by slicing and dicing it with jazz/improv, electronica, sample sources, and inexplicable errata.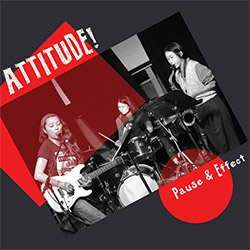 Attitude! (Tang / Ishito / Wu):
Pause & Effect [VINYL]
(ESP-Disk -- USA )


Price: $24.95



Out of Stock
Combining free jazz and post-punk rock forms with pointed commentary about issues of race, gender, the pandemic, and political autonomy, through provocative vocal works expressing modern angst, from three Asian-American female performers living in NYC: tenor saxophonist Ayumi Ishito, drummer Wen-Ting Wu, and activist and Tiananmen Square survivor Rose Tang on voice, guitar & piano.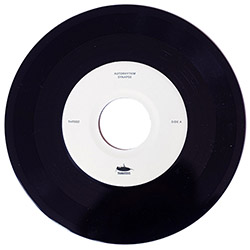 AUTORHTYHM:
Synapse / Oxytocin [7'' Vinyl w/ Download]
(thanatosis produktion -- Sweden )



Price: $14.95



In Stock
The first single from Swedish electronic composer Joakim Forsgren's Autorhythm's project Songs For The Nervous System, two soundscapes in the ambient realm, Forsgren using vintage synths and no computers to create these tracks, described as "pop music for a dysfunctional but beautiful parallel world".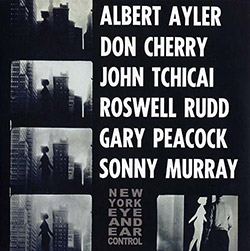 Ayler, Albert / Don Cherry / John Tchicai / Roswell Rudd / Gary Peacock / Sonny Murray:
New York Eye And Ear Control [VINYL]
(ESP-Disk -- USA )



Price: $29.95



Out of Stock
Tenor saxophonist Albert Ayler leads the New York free improvising sextet of trumpeter Don Cherry, alto saxophonist John Tchicai, trombonist Roswell Rudd, bassist Gary Peacock and drummer Sunny Murray through two extended jams, which were used as the soundtrack for director Michael Snow's short film "New York Eye and Ear Control".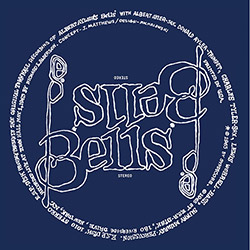 Ayler, Albert:
Bells (White Vinyl 180gm) [VINYL]
(ESP-Disk -- USA / EU )



Price: $24.95



Out of Stock
Albert Ayler's 1965 ESP album originally released as a 1-sided clear vinyl LP, the single "Bells" song actually an amalgamation of his piece "Holy Ghost" which transitions into "Bells", here augmented with "Vibrations aka (tune Q)2", performed with brother Donald on trumpet, Charles Tyler on alto sax, Lewis Worrell on bass, and Sunny Murray on drums.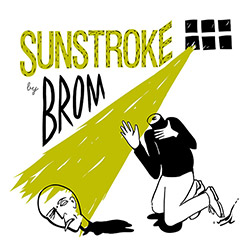 BROM (Lapshin / Ponomarev / Kurilo):
Sunstroke [VINYL]
(Trost Records -- Austria )



Price: $22.95



Out of Stock
Super heavy free jazz with a rock sensibility that also quotes and references the greats, including a track dedicated to Charles Mingus, from the Moscow trio of Dmitry Lapshin on double bass, Anton Ponomarev on saxophone, and Yaroslav Kurilo on drums, founded in 2008 but only now gaining global acknowledgement of their informed and ferocious brand of improv.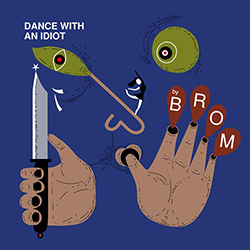 BROM (Lapshin / Ponomarev / Mikensky / Kurilo):
Dance With An Idiot [VINYL]
(Trost Records -- Austria )



Price: $22.95



Out of Stock
Raw, raucous and dauntless improvisation from the Russian quartet of Anton Ponomarev on alto saxophone, Dmitry Lapshin on bass guitar, Felix Mikensky on guitar & electronics, and Yaroslav Kurilo on drums, in 7 passionate collective improvisations with a dark melodic bent with titles like "demon" or "iron hair", plus a twisted take on Dizzy Gillespie's "Salt Peanuts".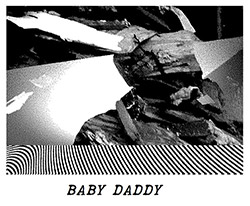 Baby Daddy:
S/T [6'' Lathe VINYL]
(910 Noise -- USA )



Price: $8.95



In Stock
As essential component of the NC 910 Noise Collective, Baby Daddy is the duo of sound artists Carl Kruger and Ryan L. Lewis IV (Obscura Films, Mr. Stonecipher) in a 6" lathe cut vinyl release presenting two succinct tracks: "Computers" merging controlled feedback and aberrant electronic progressions; and "Choices", using rich storms of diverse thick noise.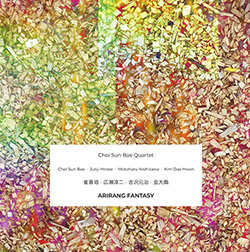 Bae, Choi Sun / Junji Hirose / Motoharu Yoshizawa / Kim Dae Hwan:
Arirang Fantasy [VINYL]
(NoBusiness -- Lithuania )



Price: $23.95



Out of Stock
A 1995 live concert at Romanisches Cafe in Tokyo from the South Korean and Japanese free improvising quartet of Choi Sun Bae on trumpet, Junji Hirose on tenor & soprano saxophones, Motoharu Yoshizawa on electric vertical five strings bass, and Kim Dae Hwan on percussion, in five collective improvisations including an homage to Charlie Parker.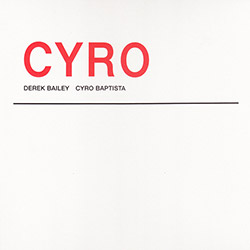 Bailey, Derek & Cyro Baptista:
Cyro [VINYL 2 LPs]
(Honest Jons Records -- UK )



Price: $32.95



Out of Stock
Reissuing the 1st CD on UK free improvising guitarist Derek Bailey's Incus label is this 1982 duo with Brazilian percussionist Cyro Baptista, a remarkable dialog that draws percussive qualities from Bailey and lyrical aspects from Baptista, as the two push each other into inventive and exotic exchanges in an exuberant album; an incredible start to the Incus CD series.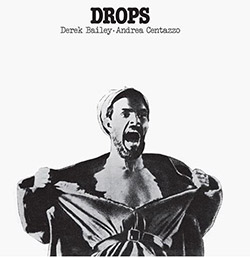 Bailey, Derek / Andrea Centazzo:
Drops [VINYL]
(Ictus -- Italy )



Price: $29.95



In Stock
Originally released in 1977 during an extremely creative period for both UK free improvising guitarist Derek Bailey and Italian percussionist Andrea Centazzo, this 3rd album on the Ictus label finds both players defining each of these extraordinary improvisations through instrumental timbres, dynamics and metronome speeds chosen to suit each piece.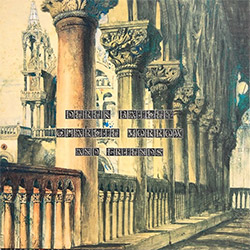 Bailey, Derek / Charlie Morrow & Friends:
New York 1982 [VINYL]
(Recital -- USA )



Price: $29.95



In Stock
Recorded in 1982 during a series of extraordinary free improv concerts by guitarist Derek Bailey and trumpeter Charlie Marrow, performing in configurations from solo to full septet with performers from NY's "New Wilderness" collective: percussionist Glen Velez, saxophonist & sound poet Steve McCaffery, trumpeter Carol E. Tuynman, saxophonist Patricia Burgess and trumpeter Michael Snow.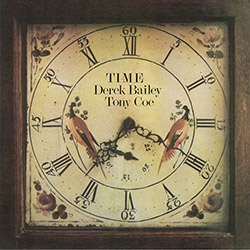 Bailey, Derek / Tony Coe:
Time [VINYL 2 LPs]
(Honest Jons Records -- UK )



Price: $32.95



Out of Stock
An unusual pairing between UK non-idiomatic improvising legend Derek Bailey and clarinetist Tony Coe, best known for his work with Franz Koglmann (heard on Hatology) his work with Tony Oxley, and work in avant classical settings; here they find common ground in a miniature chamber improv approach of both technical virtuosity and atonal lyricism.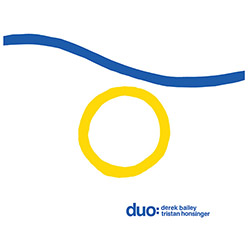 Bailey, Derek / Tristan Honsinger:
Duo [VINYL]
(Honest Jons Records -- UK )



Price: $22.95



Out of Stock
A proper reissue of the 1976 Incus album from guitarist Derek Bailey and cellist Tristan Honsinger, primarily from a live concert at at Verity's Place in London on February 7, 1976, with two unusual studio recordings punctuating the album, an early example of their long history of collaboration and a great example of their intense, joyful, and truly free improvisation together.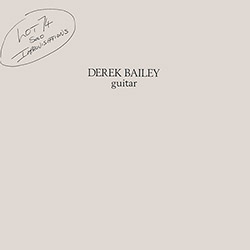 Bailey, Derek:
Lot 74 [VINYL]
(Honest Jons Records -- UK )



Price: $22.95



Out of Stock
An impressive vinyl reissue of guitarist Derek Bailey, one of the most unique and influential free improvisers, in his 1974 solo recording on the Incus label, with Bailey playing on two amps and two volume pedals, a veritable duo split in the stereo field with occasional banter and observations, as he blends abstract and lyrical approaches on guitar in amazing ways.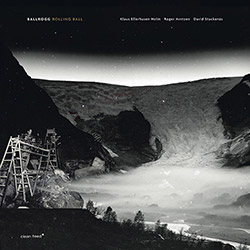 Ballrogg (Ellerhusen-Holm / Arntzen / Stackenas):
Rolling Ball [VINYL]
(Clean Feed -- Portugal )



Price: $22.95



In Stock
The Norwegian trio Ballrog, which started as the duo of Klaus Ellerhusen-Holm on clarinet and Roger Arntzen on double bass, then expanded with guitarist Ivar Grydeland, who is replaced by guitarist David Stackenäus, a perfect choice for the lyrical chamber approach of intertwining lines and fluid melodic statement, with a sense of "free chamber americana"; beautiful.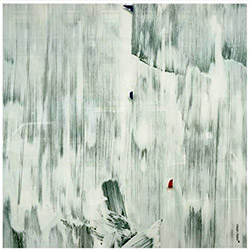 Baloni:
Ripples [VINYL]
(Clean Feed -- Portugal )



Price: $14.95



In Stock
The trio of Belgian reedist Joachim Badenhorst, French-Japanese violist Frantz Loriot, and French-German bassist Pascal Niggenkemper formed the Baloni trio in Brooklyn in 2008, presenting a blend of chamber and free jazz; reserved to frenetic playing that consistently surprises.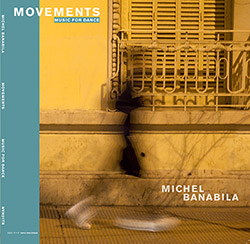 Banabila, Michel:
Movements (music for dance) [VINYL 2 LPs + DOWNLOAD]
(Tapu Records -- Netherlands )



Price: $14.95



In Stock
2nd Offering: Electroacoustic composer Michel Banabila compiles his dynamic works for dance & movement in this beautifully pressed limited double LP, presenting two 2019 works--'Dragonfly II' for "A Trace of Inevitability" (Yin Yue - Pennsylvania Ballet), and "Illicit Acquirement" for "Enough" (Patrick O"Brien - CUNY Dance Initiative)--and six prior pieces featuring his work with Conny Janssen Danst & Annabelle Lopez Ochoa.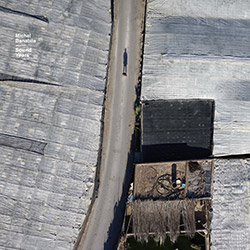 Banabila, Michel:
Sound Years [VINYL]
(Tapu Records -- Netherlands )



Price: $14.95



In Stock
A captivating compilation from electronic composer Michel Banabila recorded between 2005-2016, a combination of studio, live and theatre recordings remixed into two continuous tracks of sound, with collaborations including Oene Van Geel and Rutger Zuydervelt (Machinefabriek).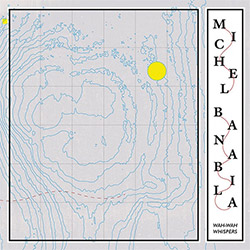 Banabila, Michel:
Wah-Wah Whispers [VINYL]
(Bureau B -- Germany )



Price: $23.95



Out of Stock
A collection of compositions drawn from recent works by Michel Banabila, the composer performing alongside artists Rutger Zuydervelt, Yuko Parris, ok Van Vuuren and all n4tural, showcasing his flexibility in developing a variety of works that include cinematic sweeps, ambient/fourth world, sound and noise, and rhythm-based and synthetic.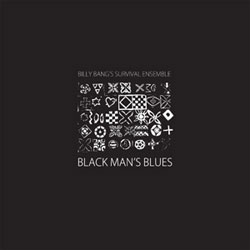 Bang, Billy Survival Ensemble:
Black Man's Blues [VINYL]
(NoBusiness -- Lithuania )



Price: $25.95



In Stock
Never before released material from 1977 of Billy Bang's seminal NY loft band, Survival Ensemble: 1 LP and a 40 page booklet of essays, images and flyers - essential!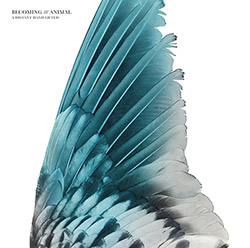 Becoming Animal (Massimo Pupillo / Gordon Sharp):
A Distant Hand Lifted [VINYL]
(Trost Records -- Austria )



Price: $22.95



Out of Stock
An album of dark atmospheric electroacoustic sound with voice and introductory narrative from Zu bassist Massimo Pupillo and Gordon Sharp of Cindytalk, the first meeting between the two, performed live at Cafe Oto for four pieces of rich sonics, emotional and hypnotic playing from two creative masters with a long history of powerful and passionate music.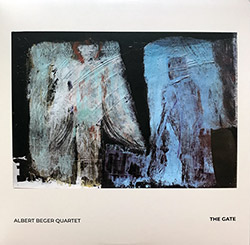 Beger, Albert Quartet:
The Gate [VINYL]
(NoBusiness -- Poland )



Price: $22.95



Out of Stock
Israeli saxophonist Albert Beger's Quartet with Milton Michaeli on piano, Shay Hazan on bass, and Ofer Bymel on drums, the leader also on Shakuhachi, in a studio set of Beger compositions, drawing on his work with William Parker and Hamid Drake in six recordings that balance structure and freedom in soloing, a fine album of modern creative jazz.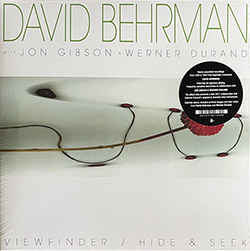 Behrman, David w/ Jon Gibson / Werner Durand :
ViewFinder / Hide & Seek [VINYL]
(Black Truffle -- Australia )



Price: $31.95



In Stock
Three realizations of composer David Behrman's "Unforseen Events" work using computer algorithms to respond to pitch cues from an instrumentalist, first in Berlin in 1989 with Curran and Werner Durand on soprano sax, then in NY in 1999 with Jon Gibson on soprano sax; plus "ViewFinder" with Werner Durand using a motion-triggered camera to alter electronic & wind instrumental sound.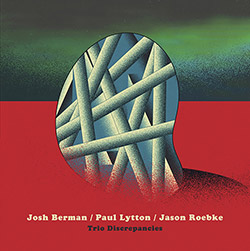 Berman / Lytton / Roebke:
Trio Discrepancies [VINYL]
(Astral Spirits -- USA )



Price: $19.95



Out of Stock
The 2nd release from the trio of Chicago cornetist Josh Berman, UK drummer/percussionist Paul Lytton and Chicago bassist Jason Roebke, featuring material recorded during the trio's April 2018 European tour, in two extended side-long improvisations from Padova, Italy and Trondheim, Norway, in sets of profound technique and creative prowess; exceptional.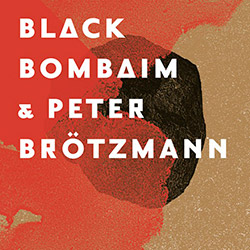 Black Bombaim & Peter Brotzmann:
Black Bombaim & Peter Brotzmann [VINYL]
(Shhpuma -- Portugal )



Price: $24.95



In Stock
Portuguese stoner rock band Black Bombaim and German free jazz saxophonist Peter Brotzmann recorded this album live at Estudios Sa Da Bandeira in Portugal, a power trio + 1 of uncompromising and burning improvisation, a less common but completely rewarding setting for Brotzmann.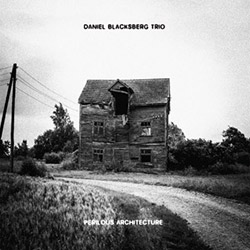 Blacksberg, Daniel Trio (w/ Matt Engle & Mike Szekely):
Perilous Architecture [VINYL]
(NoBusiness -- Lithuania )



Price: $23.95



Out of Stock
Brooklyn trombonist Dan Blacksberg's and the powerful rhythm section of bassist Matt Engle (Shot X Shot) & drummer Mike Szekely (Anthony Braxton Quartet) in their 2nd NoBusiness release, performing compositions pushing the limits of the trombone while adhering to jazz roots.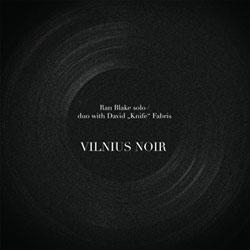 Blake, Ran solo / duo with David "Knife" Fabris:
Vilnius Noir [VINYL]
(NoBusiness -- Lithuania )



Price: $26.95



Out of Stock
A vinyl-only limited edition album of Ran Blake's live performance on December 10, 2010 at St. Catherine's Church, performing mostly solo, and in duos with guitarist David "Knife" Fabris.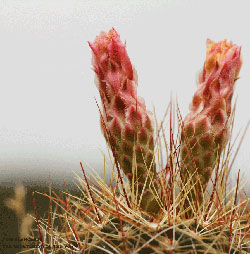 Blancarte, Tom:
The Shortening Of The Way [VINYL]
(Tubapede -- USA )



Price: $16.95



In Stock
A contrasting album of beauty and sonic exploration from Texas native, NY bassist Tom Blancarte, fueled by quotes from Frank Herbert and Ran Prieur, an unusual and creative album using extended and imaginative techniques from one of NY's finest bassists.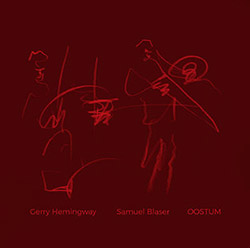 Blaser, Samuel / Gerry Hemingway:
Oostum [VINYL]
(NoBusiness -- Lithuania )



Price: $23.95



In Stock
A fantastic album of free improvisation between two creative and versatile players captured live at Kerkje van Oostum, Groningen, The Netherlands in 2015--percussionist Gerry Hemingway and trombonist Samuel Blaser--both using immense talent and unorthodox approaches to their instruments as they shift from unexpected atmospheres to lyrical richness.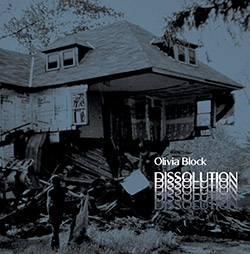 Block, Olivia :
Dissolution [VINYL + DOWNLOAD]
(Glistening Examples -- USA )



Price: $23.95



Out of Stock
Sound explorer Olivia Block reflects upon human "webs of significance" and the way electronic communication and recording technologies both improve and complicate those webs, in a remarkably detailed set of layered recordings contrasting clear and fragmented sound.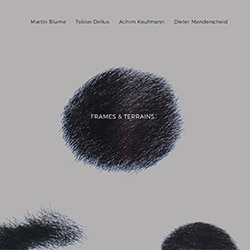 Blume, Martin / Tobias Delius / Achim Kaufmann / Dieter Manderscheid:
Frames & Terrains [VINYL]
(NoBusiness -- Lithuania )



Price: $23.95



Out of Stock
A great example of collective free improvisation from the quartet of drummer/percussionist Martin Blue, tenor saxophonist and clarinetist Tobias Delius, pianist Achim Kaufmann, and double bassist Dieter Manderscheid, performing live at the LOFT in Cologne, Germnay in 2016 for two extended intricate, melodic, and commanding performances of expressive and passionate free jazz.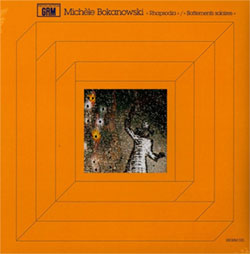 Bokanowski, Michele:
Rhapsodia / Battements Solaires [VINYL]
(Recollection GRM -- Austria )



Price: $24.95



Out of Stock
Two works from Paris-based electroacoustic composer Michèle Bokanowski (b. 1943 and who studied with Pierre Schaeffer) recorded by the artist in 2008 and 2018, "Rhapsodia" an hypnotic work of looping structures and rich strains of muted melody, while "Battements Solaires" is the edgy soundtrack to the award-winning film of the same name by her husband Patrick Bokanowski.

Bones (Ziv Taubenfeld / Shay Hazan / Nir Sabag):
Reptiles [VINYL]
(NoBusiness -- Lithuania )



Price: $22.95



In Stock
Amsterdam-based bass clarinetist Ziv Taubenfeld leads the Bones trio, performing Taubenfeld's compositions, with double bassist Shay Hazan and drummer Nir Sabag, three friends since their youth, as their improvisation emphasizes lower tones through slowly slinking, saurian improvisation that bridges tonal work and energetic scrabbling.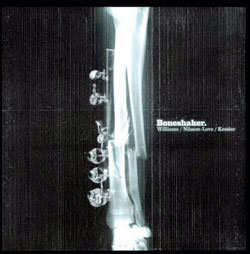 Boneshaker (Williams / Nilssen-Love / Kessler):
Boneshaker [VINYL]
(Trost Records -- Austria )



Price: $21.95



Out of Stock
An apt title for the driven and exhilarating free jazz from the transatlatic trio of Mars Williams (reeds, toy instruments), Paal Nilssen-Love (drums & percussion) and Kent Kessler (bass).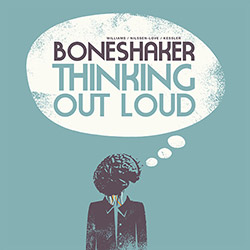 Boneshaker:
Thinking Out Loud [VINYL]
(Trost Records -- Austria )



Price: $22.95



Out of Stock
The third album from this international trio of powerful improvisers--Norwegian drummer/percussionist Paal Nilssen-Love, Chicago bassist Kent Kessler, and Chicago/NY saxophonist Mars William-- in four odysseys that take the listener from introspective playing to out and out blowing, using technique to serve their incredible dialog.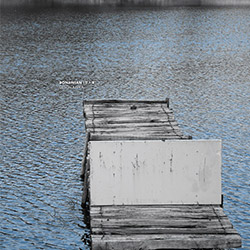 Bonjintan (Akira Sakata / Jim O'Rourke / Giovanni Di Domenico / Tatsuhisa Yamamoto):
Dental Kafka [VINYL]
(Trost Records -- Austria )



Price: $22.95



In Stock
The 2nd release from the Bonjintan quartet led by Akira Sakata on saxophone, clarinet & voice, with Jim O'Rourke on double bass, Giovanni Di Domenico on piano & Hohner pianet, and Tatsuhisa Yamamoto on drums, an international grouping with experimental approaches to improvisation and avant music, yielding unusual results of great character, tension and pointed expression.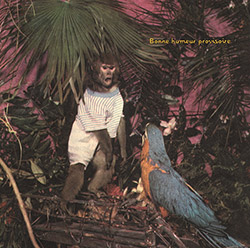 Bonne Humeur Provisoire:
Marek [VINYL]
(BeCoq -- France )



Price: $15.95



Out of Stock
A very odd album of experimental rock and mutilated folk forms that they refer to as "A sort of traditional music from a later country in a less faraway time", from French percussionist Bertrand Fraysse with vocalist Miha, using repetition and simple forms that build to strangely dense electronic environments, with a clear DIY and peculiar attitude; great fun!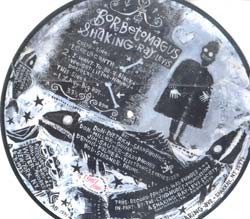 Borbetomagus / Shaking Ray Levis:
Coelacanth [10" VINYL]
(Agaric -- USA )



Price: $14.95



In Stock
1991 collaboration between Shaking Ray Levis and Borbetomagus in an exquisite mix of over-amplified and otherwise bewilderingly fierce free improv.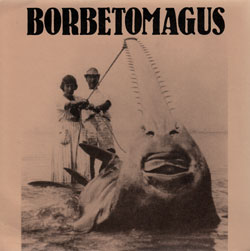 Borbetomagus:
Coelacanth [7" VINYL]
(Butt Rag -- USA )



Price: $9.95



Out of Stock
Savage noise jazz in a rare 7" from the early 90s by the trio of saxophonists Don Dietrich and Jim Sauter and electric guitarist Donald Miller, two live version of "Coelacanth" recorded a year apart.

Borgmann, Thomas / Max Johnson / Willi Kellers:
One For Cisco [VINYL]
(NoBusiness -- Lithuania )



Price: $23.95



Out of Stock
Recorded live at the New York Tenor Sax Festival 2015 in Ibeam, Brooklyn, the German trio of saxophonist Thomas Borgmann, bassist Max Johnson and drummer Willi Kellers perform the two part "One for Cisco", a soulful work with an open free-bop attitude of modern creative language.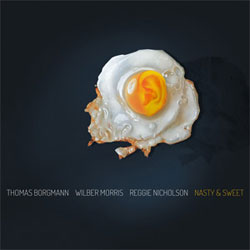 Borgmann, Thomas / Wilber Morris / Reggie Nicholson:
Nasty & Sweet [VINYL 2 LPs]
(NoBusiness -- Lithuania )



Price: $34.95



Out of Stock
Very limited 2 LP release of the trio of Thomas Borgmann (reeds), Wilber Morris (bass) and Reggie Nicholson (drums) performing live at the Tampere Jazz Festival in 1999, plus one track from St. Ingbert in 1998.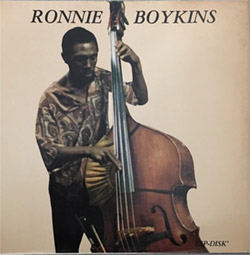 Boykins, Ronnie:
The Will Come, Is Now [VINYL]
(ESP-Disk -- USA )



Price: $25.95



Out of Stock
Best known for his work with Sun Ra, Bassist Ronnie Boykin took 10 years to compose and arrange this, his only solo album, originally issued in 1974 and performed in a septet with a strong front line of wind and brass players and fueled by two drummer/percussionists, Boykin's natural bass sound in the foreground over a wealth of moods and textures.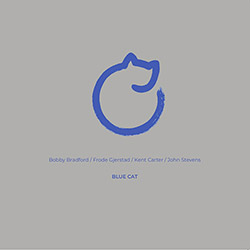 Bradford, Bobby / Frode Gjerstad / Kent Carter / John Stevens:
Blue Cat [VINYL]
(NoBusiness -- Lithuania )



Price: $22.95



In Stock
The 2nd in NoBusiness' archive series of the Norwegian Detail collective, here with Frode Gjerstad on alto sax, Bobby Bradford on cornet, Kent Carter on bass, and John Stevens on drums, captured live in London in 1991 during a UK record, in a 3-part work of informed free-jazz and free playing, exciting music with complex, swinging subtlety.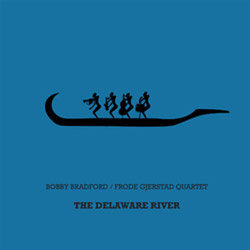 Bradford, Bobby / Frode Gjerstad Quartet:
The Delaware River [VINYL]
(NoBusiness -- Lithuania )



Price: $22.95



In Stock
The longstanding collaboration of cornetist Bobby Bradford and reedist Frode Gjerstad (together since '86) with bassist Ingebrigt Haker-Flaten on bass and Frank Rosaly on drums, recording at Philadelphia Art Alliance in 2014, a powerful lineup of modern free players.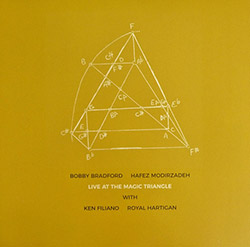 Bradford, Bobby / Hafez Modirzadeh / Ken Filiano / Royal Hartigan:
Live at the Magic Triangle [VINYL]
(NoBusiness -- Lithuania )



Price: $23.95



Out of Stock
A live concert at Amherst, Massachusetts in 2016 as part of the Magical Triangle Jazz Series from the quartet of legendary cornetist Bobby Bradford, Turkish saxophonist Hafez Modirzadeh on tenor, in-demand New York bassist Ken Filiano, and percussionist/drummer Royal Hartigan, the band performing two Bradford compositions, with one each from Filiano, Modirzadeh and Hartigan.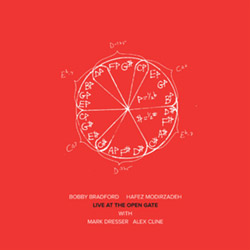 Bradford, Bobby / Hafez Modirzadeh / Mark Dresser / Alex Cline:
Live At The Open Gate [VINYL]
(NoBusiness -- Lithuania )



Price: $22.95



In Stock
West Coast cornetist Bobby Bradford captured live in 2013 for a superb set at the Center for the Arts in Los Angeles, part of the Open Gate Theatre Sunday evening concert series, in a quartet with Hafez Modirzadeh on alto sax, Mark Dresser on bass, and Alex Cline on drums.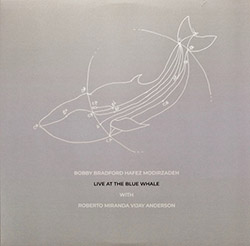 Bradford, Bobby / Hafez Modirzadeh / Roberto Miranda / Vijay Anderson:
Live At The Blue Whale [VINYL]
(NoBusiness -- Lithuania )



Price: $22.95



In Stock
Cornetist Bobby Bradford leads this quartet with soprano saxophonist Hafez Modirzadeh, also playing karna and khaen; bassist Roberto Miguel Miranda; and East Coast drummer Vijay Anderson, in a live concert at the Blue Whale in Los Angeles in 2017, a sophisticated avant jazz outing including a set of variations for Ornette Coleman, a great example of modern creative form.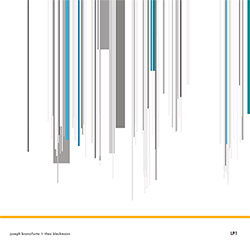 Branciforte, Joseph / Theo Bleckmann :
LP1 [VINYL]
(Greyfade -- USA )



Price: $22.95



In Stock
Like a blanket of twilight sound and insidiously fragile detail, the results of two days of uninterrupted sonic exploration between New York multi-instrumentalist, composer, sound artist & recording engineer Joseph Branciforte and German vocal innovator & electronic artist Theo Bleckmann are heard in four compositions from their collaboration: gorgeous, lulling and edgy.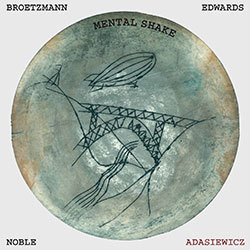 Brotzmann / Adasiewicz / Edwards / Noble:
Mental Shake [VINYL]
(Otoroku -- Great Britain )



Price: $23.95



Out of Stock
A return to the group that kick-started Otoroku - the veteran German reedsman and free jazz pioneer Peter Brotzmann with the long-running London bass/drums partnership of John Edwards and Steve Noble, recording at the last set of a two-day residency at Cafe OTO in 2013.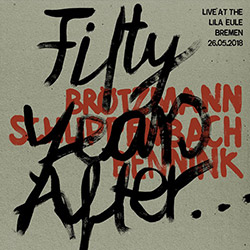 Brotzmann / Schlippenbach / Bennink:
Fifty Years After... Live at the Lila Eule 2018 [VINYL]
(Trost Records -- Austria )



Price: $22.95



Out of Stock
50 years after saxophonist Peter Brotzmann's Octet recorded the legendary "Machine Gun" album, the trio of Berlin pianist, composer Alexander von Schlippenbach and Dutch percussionist Han Bennink commemorated the album at Lila Eule in Bremen, the concert heard here so successful that the trio decided to release the album and continue on as a working trio.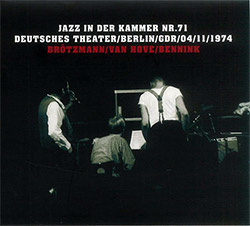 Brotzmann, Peter / Fred Van Hove / Han Bennink:
Jazz in der Kammer Nr.71 [VINYL 2 LPs]
(Trost Records -- Austria )



Price: $44.95



In Stock
Recorded for radio for the series Jazz in der Kammer Nr 71, this 1974 concert was the first in East Germany for Peter Brötzmann, Fred Van Hove, and Han Bennink, bridging the divided German states through an energetic set of improvisations that extended traditional jazz with outrageous approaches to improv in an exciting, quirky and profoundly masterful set of European Free Jazz.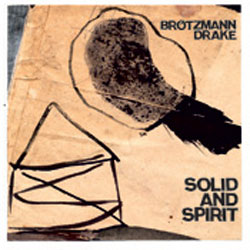 Brotzmann, Peter / Hamid Drake:
Solid & Spirit [VINYL 2 LPs]
(Nero's Neptune -- USA )



Price: $29.95



Out of Stock
Multi-reedist Peter Brotzmann and drummer/percussionist Hamid Drake met in the studio in New York City, April 2010, to record this double album of fiercely intense and beautiful improvised music.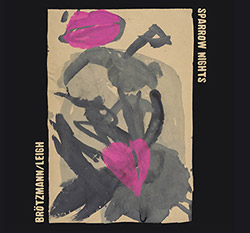 Brotzmann, Peter / Heather Leigh:
Sparrow Nights [VINYL 2 LPs]
(Trost Records -- USA )



Price: $28.95



Out of Stock
Reedist Peter Brotzmann and guitarist Heather Lee has been one of Brotzmann's most current active collaborations, performing together for several years, here recorded beautifully in the studio for a 6-track LP and 10-track CD of sympathetic, emotional and articulate dialog from two musicians with an innate sense of timing and give and take borne from mutual experience.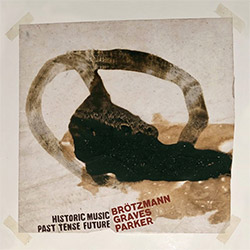 Brotzmann, Peter / Milford Graves / William Parker:
Historic Music Past Tense Future [VINYL 2 LPs]
(Black Editions Archives -- USA )



Price: $37.95



In Stock
A rare recording for Milford Graves in 2002 and a spectacular meeting between three free jazz legends--Peter Brotzmann on sax and clarinet, William Parker on bass and Doussn'Gouni, and Graves on drums and voice--recording in the front room of CBGBs for four magnificent and passionate improvisations, a wild affair captured by the Eremite Mobile Unit and finally released as a double LP.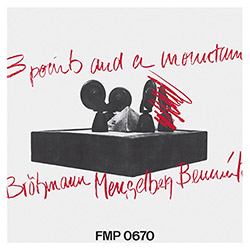 Brotzmann, Peter / Misha Mengelberg / Han Bennink:
3 Points And A Mountain [VINYL]
(Cien Fuegos -- Austria )



Price: $34.95



Out of Stock
A wonderfully idiosyncratic and masterful live recording from the Akademie der Kunste in Berlin, 1979, in this reissue of the 1979 FMP LP from the trio of Peter Brotzmann on alto & tenor saxophones, E flat & A clarinets & bass clarinet, Misha Mengelberg on piano and Han Bennink on drums, with a bit of free bop, some free insanity, and passages of stark beauty.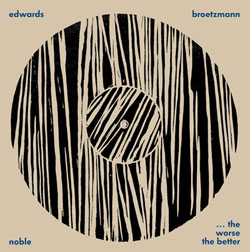 Brotzmann, Peter / Steve Noble / John Edwards:
The Worse The Better: Live at Cafe OTO, January 2010 [VINYL REPRESS]
(Otoroku -- Great Britain )



Price: $27.95



In Stock
LP edition of the first set performed by the trio of Peter Brotzmann, Steve Noble and John Edwards at Cafe OTO in January 2010 during Brotzmann's first residency at the venue, and the first time this trio had played together.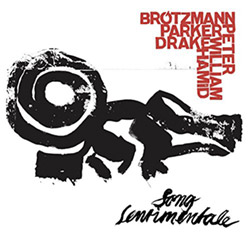 Brotzmann, Peter / William Parker / Hamid Drake:
Song Sentimentale [VINYL]
(Otoroku -- Great Britain )


Price: $25.95



Out of Stock
One of a dual CD/LP release documenting three nights at London's Cafe Oto by the trio of Peter Brotzmann on reeds, William Parker on double bass, guembri, shakuhachi, and shenai, and Hamid Drake on drums, an incredible display of improvised music from three masters of the form.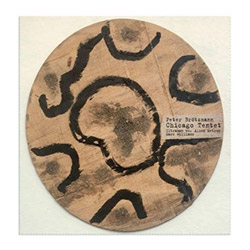 Brotzmann, Peter Chicago Tentet:
Ultraman vs. Alien Metron [SINGLE SIDED VINYL]
(Corbett vs. Dempsey -- USA )


Price: $27.95



In Stock
Recorded during the 2002 studio sessions that yielded the albums A Short Visit to Nowhere and Broken English, this unreleased recording of a Mars Williams composition is issued as a 1-sided LP with the stellar lineup of Brötzmann with Williams, Ken Vandermark, Jeb Bishop, Fred Lonberg-Holm, Kent Kessler, Michael Zerang, Hamid Drake, Mats Gustafsson and Joe McPhee.

In-stock items only. Sold out items will disappear from store. Orders must be placed through our shopping cart. Price shown is discounted price. Sale ends Sunday, June 25, 2023 at 11:59 PM EST. While quantities last. Discounted items will receive Squidco Reward Points.
Best Sellers in This Category:
Bradford, Bobby / Frode Gjerstad / Kent Carter / John Stevens: Blue Cat [VINYL]
Angles 9: Injuries [VINYL 2 LPs]
Bradford, Bobby / Hafez Modirzadeh / Mark Dresser / Alex Cline: Live At The Open Gate [VINYL]
Abrams', Joshua Cloud Script: Cloud Script [VINYL]
Shipp, Matthew : The Reward [VINYL 2 LPs]
Williams, Arthur (w/ Peter Kuhn / Toshinori Kondo / William Parker / Denis Charles): Forgiveness Sui
Universal Indians w/ Joe McPhee: Skullduggery [VINYL 2 LPs]
Brotzmann, Peter / Milford Graves / William Parker: Historic Music Past Tense Future [VINYL 2 LPs]
Toyozumi / Countryman / Tan: Chasing The Sun [VINYL]
Gjerstad, Frode / Kent Carter / John Stevens: Detail-90 [VINYL]
Mats Gustafsson / Craig Taborn: Ljubljana [VINYL]
Frith, Fred And Helen Mirra: Kwangsi - quail [VINYL]
Fullman, Ellen / David Gamper w/ Stuart Dempster: Pink Sea Thrift [VINYL]
Bradford, Bobby / Hafez Modirzadeh / Roberto Miranda / Vijay Anderson: Live At The Blue Whale [VINY
ISM: Japanese Flower [VINYL]
Black Bombaim & Peter Brotzmann: Black Bombaim & Peter Brotzmann [VINYL]
Amba, Zoh / Chris Corsano / Bill Orcutt: The Flower School [VINYL]
Kuzu (Dave Rempis / Tashi Dorji / Tyler Damon): Hiljaisuus [VINYL]
Nilssen's, Gard Acoustic Unity (Roligheten / Eldh / Nilssen): Firehouse [VINYL]
Daniel, Ted with Henry Grimes / Michael Marcus: Duology [VINYL]