Vathres

Liturgy of Lacuna [VINYL]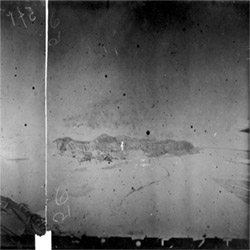 Three expansive works from composer and keyboardist/pianist Alex Zethson, developing concepts from themes and motifs developed over more than a decade, recorded over two years with exceptional care as he and his collaborators create subtle and beautifully evocative sonic environments that seamlessly incorporate acoustic, electronic, drone and feedback elements.


Sample The Album:


product information:

Descriptions, Reviews, &c.
"Based in Stockholm and active on the international scenes for alternative musics since 2009, keyboardist Alex Zethson is incessantly bringing a certain presence, coarseness and grace to each musical context he's involved with. While maintaining a keen and distinctive voice of his own, he's also a versatile musician with ability to contribute keyboard-centered material to a vast array of artistic expressions - whether he's backing vocalists such as Mariam the Believer, weaving complex hypnotic textures with Goran Kajfes Tropiques, providing profound ostinatos, building harmonic structures, and bursting out as a soloist in large ensembles such as Fire! Orchestra and Angles.
Over the last few years, there has been an increase in albums on which he has stepped forward as a composer and producer, works that unfolds a musical imagination that's consistent yet diverse and multifaceted - from the minimalist and gamelan-inspired chamber-kraut of Some Of Them Were Never Unprepared (Relative Pitch Records/Thanatosis 2021) to the organic synth/piano drone solo work Residy (SUPERPANG/Thanatosis 2022), and the ethereal, voice-centered EP Terje (Supertraditional 2023). This new release is an intriguing continuation to this unfolding process.
Liturgy of Lacuna is the first album of a new project, Vathres - meaning natural rock pools - where Zethson is both composer-producer and keyboardist/pianist. For this particular album he has gathered 14 musicians from the Stockholm scene, in order to realize a rich sound-world around three skeletal themes that date back to early 2010s. "These very basic, skeletal ideas have been in my system for over 10 years", says Zethson, "like sonic fragments that have slipped into my mental background for long periods of time, only to surface time and again, demanding my attention. Since they refused to leave me in peace, I had to listen closer, and now these seeds transformed into a living organism, with flesh and blood."
During the two-year long recording and production process, preconceived idiomatic restraints or fixed overall plans were shunned. Instead, Zethson says, that during the process he's been following his "intuition regarding towards where the music seemed to be gravitating. I always find it exciting to try to find out ways of working that enables and make possible surprises and unexpected turns throughout the process." The result is an album that sits within a sombre post-rock aesthetics (Kranky Records fans will probably be satisfied by its atmosphere and temperament), while also resonating with a shimmering, electronical and quasi-industrial sound design of, e.g., Richard Skelton's 2020 album These Charms May Be Sung Over A Wound and some of doom-metal pioneers Earth's albums. Enriching Zethson's recorded output with characteristics familiar to his previous sets (such as the suggestive minimalism, and subtly evolving long-forms) the album also features elements new to his music, such as the presence of noisy electronics, astral synths traveling the stereofield, heavy doom-laden drums and guitar feedback that seems connected to eternity.
Behind the three image-evoking titles, which almost seems like parts of an abstract epos, are three tracks that gives a sense of a musically narrated story about different materials that move slowly, intermingle, and are gradually transformed. The pieces are forming a coherent whole, yet present three distinctively different sonic time- spaces.
With "and the ashes birthed them into air and their bodies hurtled towards the fire of the sun" we start off in a cold and barren landscape of scratches, noises, rips, buzzing and distortion, that soon become accompanied by a metrical pulse that builds and builds and eventually implodes. Its remaining pieces are transformed into the shape of a motif which is sung by the repeated Rhodes/piano-thrumming and a choirs of gliding synths and trumpet. Bass and drums are providing a stretchable foundation, creating different center-points in the melody, continuously shifting from one round to the next. Suddenly, a more striated space is mapped out, a part that explodes in a burst of electronics (played by Daniel M. Karlsson), over a 7/8-pattern within the ever-dancing 4/4-pulse that's created by rock solid bass clarinet and Fender Rhodes. It's over-taken by a massive drone trio of Vilhelm Bromander's double bass and Leo Svensson Sander's cello, with Christer Bothén's bass clarinet painting the shades of the colossus in different colors. The rhythmic pattern then reappears in the damped low-registered piano, while additional rhythm - as if sparkles from a wildfire - emerges from the percussion setup of Juan Romero.
From here we're transported to "and the sun was subsumed by the lands of silk and soil" and its transparent soundworld of tactile noise, out of which Svensson Sander's cello emerges like an epiphany, weaving gorgeous melodies on top of a 3-bar descending chord progression. It gradually slows in and is echoed by a Rhodes/piano-driven theme framed by arco-strings, synths and glimmering noise.
Flipping side ... and with its only track - "and the screams of the now extinct machines, rose again as nothingness" - it's as if we're entering a completely different scene, new actors, objects, and a different light. A (almost) repeated form - and a soundworld reminiscent of The Bees Made Honey In The Lion's Skull-era Earth - slowly build up, and is constantly moving forward in slow pace with Gustaf Hielm's bass and Christian Augustin's drums providing a stable, haunted plateau that acts like a backdrop for Reine Fiske's morphing feedback cries, which sometimes merges with the cello sounds. With Zethson subsequently adding a piano ostinato - a role he's been continuously nurturing in above-mentioned bands such as F!O, Tropiques and Angles - the composition turns into a unstoppable creature, steadily waddling on and on, trembling with presence. After ca 10 minutes however, the machine does stop, and the second half of the B-side brings us to an other-worldly landscape, a collectively formed block of sounds - at the same time astral and industrial - echoing the 3-bar motif on track two, before finally landing on a temporary point of unsafe stability.
***
Regarding the recording process, Zethson explains that: "while all the three tracks have been sculpted with utilizing the studio as a compositional tool, the third cut is different from the first two in the sense that it was made a long uninterrupted cut. It's a first take, and the only take. The first two pieces, one the other hand, were made during multiple sessions. They were left to rest for periods of time, and then taken up and worked upon again, removing and adding elements until finally finding a sense of balance". While being the brainchild of Zethson, the album, he states, "is very much a co-creation and a result of ongoing experimenting with longtime friend and collaborator, guitarist, producer and engineer Anton Toorell, whose importance for the final result I can't stress enough. Also, the music is created communally, and I'm deeply grateful for the dedication and immense musicality of all the musicians involved. I'm also extremely happy that Mell Dettmer, who's been working with bands that have had huge influence on me (such as Sunn O))) and Earth), wanted to do the mastering of the album".
With Liturgy of Lacuna there's no doubt that Zethson together with his thirteen co- musicians have created a vibrant sonic organism, that give its listeners a bath in 37 minutes of transcendental bliss. "-Thanatosis
Also available as a compact disc.

Artist Biographies

Track Listing:


1. And The Ashes Birthed Them Into Air And Their Bodies Hurtled Towards The Fire Of The Sun 14:06

2. And The Sun Was Subsumed By The Lands Of Silk And Soil 5:09

3. And The Screams Of The Now Extinct Machines, Rose Agina As Nothingness 17:15

Related Categories of Interest:


Vinyl Recordings
Electro-Acoustic
Compositional Forms
Improvised Music
Piano & Keyboards
Electronic Forms
European Improvisation, Composition and Experimental Forms
Large Ensembles
Staff Picks & Recommended Items
New in Experimental & Electronic Music
New in Compositional Music
Recent Releases and Best Sellers

Search for other titles on the label:
thanatosis produktion.
---

Recommended & Related Releases: