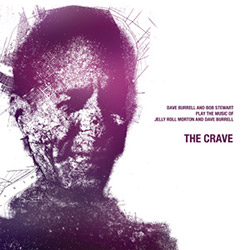 Burrell, Dave / Bob Stewart:
The Crave Play the music of Jelly Roll Morton and Dave Burrell [VINYL]
(NoBusiness -- Lithuania )



Price: $22.95



Out of Stock
Frequent collaborators, pianist Dave Burrell and tuba player Bob Stewart take on the early jazz music of Jelly Roll Morton alongside original compositions from Burrell, performed live at the Kolner Stadtgarten in Cologne, Germany in 1994 for a joyful look forward and back.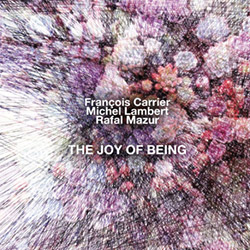 Carrier, Francois / Michel Lambert / Rafal Mazur:
The Joy Of Being
(NoBusiness -- Lithuania )



Price: $15.95



Out of Stock
Live recordings from Alchemia Jazz Klub in Krakow, Poland in 2015 of the freely improvising trio of Francois Carrier on sax and Chinese oboe, Michel Lambert on drums, and Rafal Mazur on acoustic bass guitar, uniquely intertwining interchanges of joyful dialog.

Cirera, Albert / Hernani Faustino / Gabriel Ferrandini / Agusti Fernandez:
Before the Silence
(NoBusiness -- Lithuania )



Price: $15.95



Out of Stock
The quartet of saxophonist Albert Cirera, pianist Agusti Fernandez, Hernani Faustino on bass and Gabriel Ferrandini on drums recording during the Voll Damm Festival Jazz Vic in Barcelona in 2015 for a set of four expansive, collective improvisations of intense interaction.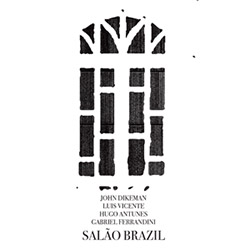 Dikeman, John / Luis Vicente / Hugo Antunes / Gabriel Ferrandini:
Salao Brasil [VINYL]
(NoBusiness -- Lithuania )



Price: $23.95



Out of Stock
Live recordings from Salao, Brazil in 2016 by the quartet of John Dikeman on tenor saxophone, Luis Vicente on trumpet, Hugo Antunes on double bass, and Gabriel Ferrandini on drums, for two sets of exploratory and often explosive free jazz.

Riley, Howard :
Constant Change 1976-2016 [5 CDs]
(NoBusiness -- Lithuania )



Price: $49.95



In Stock
Pianist Howard Riley in a 5 CD box of absolutely impressive solo piano never before released on CD, including festival recordings in Paris & Debrecen, a 1987 cassette-only release, and three new albums from 2014, 15 & 16 titled as "Longer Story" "One", "Two" & "Three"; esssential!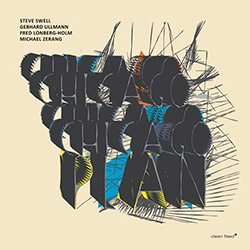 Chicago Plan, The (Swell / Ullmann / Lonberg-Holdm / Zerang):
The Chicago Plan
(Clean Feed -- Portugal )



Price: $12.95



Out of Stock
Bringing together the core of the Gebhard Ullmann / Steve Swell Quartet in sax and trombone with Chicago mainstay improvisers Fred Longberg-Holm on cello & electronics and Michael Zerang on drums for an album that embraces free jazz, world rhythms, and experimental sound.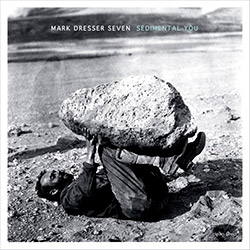 Dresser, Mark Seven (Mitchell / Ehrlich / Boroff / Dessen / White / Black):
Sedimental You
(Clean Feed -- Portugal )



Price: $14.95



In Stock
Downtown NY scene pioneering bassist, currently on the West Coast, Mark Dresser presents an album of original compositions performed with an amazing septet including Marty Ehrlich, Jim Black, Joshua White, Michael Dessen, David Morales Borof, and Nicole Mitchell.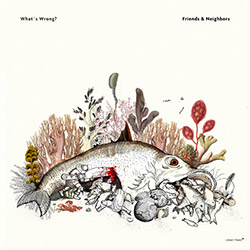 Friends & Neighbors (Roligheten / Johansson / Gronberg / Rune Strom / Ostvang):
What's Wrong [VINYL]
(Clean Feed -- Portugal )



Price: $22.95



In Stock
Following jazz traditions blending lyrical and free approaches with unexpected twists and turns from the Norwegian quintet of Andree Roligheten on sax, Thomas Johansson on trumpet, Oscar Gronberg on piano, Jon Rune Strom on double bass, and Tollef Ostvang on drums.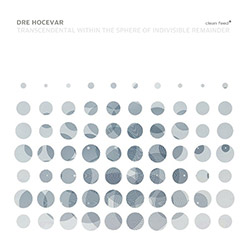 Hocevar, Dre (Hocevar / Pluta / Tevis / Qu / Rasmussen / Corren / Clarke / St. Louis / Fraser):
Transcendental Within the Sphere of Indivisible Remainder
(Clean Feed -- Portugal )



Price: $12.95



In Stock
An expansive album blending acoustic and electronic instruments in unique ways, creating a tapestry of sound as a framework for creative improvisation, composed by drummer Dre Hocevar & performed in an ensemble that includes some of New York's finest young improvisers.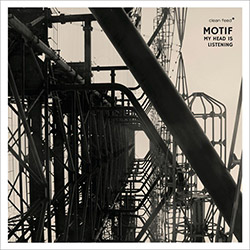 Motif (Lonning / Nymo / Thieke / Wilk / Johansen / Vagan):
My Head is Listening
(Clean Feed -- Portugal )



Price: $12.95



In Stock
Since 1999 the Norwegian Motif band has surprised listeners with their energetic, intelligent approach to experimental jazz, bridging free, structured, and collective approaches to improvised music, here as a sextet of trumpet/sax/clarinet/piano/bass/drums.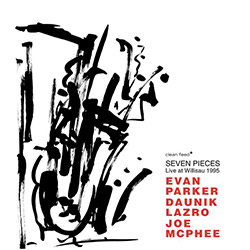 Parker, Evan / Daunik Lazro / Joe McPhee:
Seven Pieces. Live At Willisau 1995
(Clean Feed -- Portugal )



Price: $14.95



Out of Stock
1995 recordings of the superb saxophone trio of Evan Paker on tenor & soprano, Daunik Lazro on alto & baritone, and Joe McPhee on alto & soprano, plus alto clarinet and pocket trumpet, a group that went undocumented until this live concert tape at Willisau was discovered.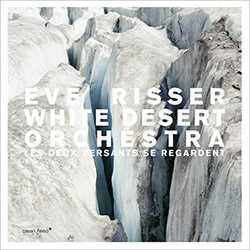 Risser, Eve / White Desert Orchestra:
Les Deux Versants Se Regardent
(Clean Feed -- Portugal )



Price: $14.95



Out of Stock
Pianist and composer Eve Risser wrote this work after a mystical experience in Bryce Canyon, Utah, adding a choir to her 10-piece orchestra, balancing big band and chamber orchestra through instrumentation and approach, creating a complex and fulfilling journey in sound.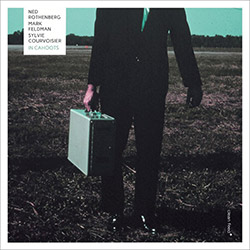 Rothenberg, Ned / Mark Feldman / Sylvie Courvoisier:
In Cahoots
(Clean Feed -- Portugal )



Price: $12.95



Out of Stock
Long time collaborators and friends, part of the original Downtown NY scene, mutli-reedist and shakuhachi player Ned Rothenberg joins violinist Mark Feldman and pianist Sylvie Courvoisier to record a beautifully insightful album of commanding improvisation.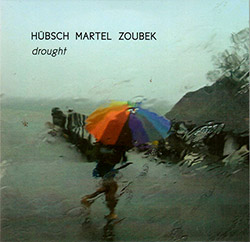 HMZ (Hubsch / Martel / Zoubek):
Drought
(Tour de Bras -- Canada )



Price: $14.95



In Stock
A live performance at the Loft in Cologne, Germany, 2015 from the recording and performing trio of Carl Ludwig Hubsch on tuba & objects, Pierre Yves Martel on viola da Gamba & harmonica, and Philip Zoubek on the prepared piano, restrained yet highly active playing.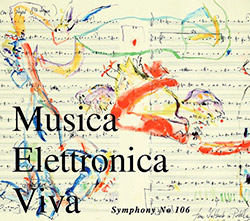 Musica Elettronica Viva:
Symphony No 106
(Les Disques Victo -- Canada )



Price: $15.95



Out of Stock
Documenting a reunion of Musica Elettronica Viva's founders Frederic Rzewski (piano and vocals), Richard Teitelbaum (keyboards and computer) and Alvin Curran (keyboards, computer and shofar) at the 32nd International Festival Of Current Music in Victoriaville, Canada in 2016.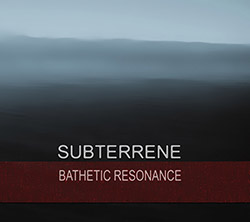 subterrene:
Bathetic Resonance
(Mystery School Records -- USA )



Price: $9.95



In Stock
Layered and manipulated sound created in the studio and captured through live improvisation to create these rich, resonant compositions from Grant Stewart, a member of Machine Language, Daedal, A Perfect Mirror, The Eschaton Manifest, and The Inference Engine.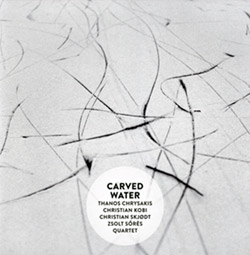 Chrysakis, Thanos / Christian Kobi / Christian Skjodt / Zsolt Sores :
Carved Water
(Aural Terrains -- Greece/UK )



Price: $15.95



In Stock
Using principles similar to Pauline Oliveros' Deep Listening, the quartet of Thanos Chrysakis, Christian Kobi, Christian Skjodt, and Zsolt Sores use acoustic and electronic instruments in carefully developed improvisations based around dynamics, densities & textures.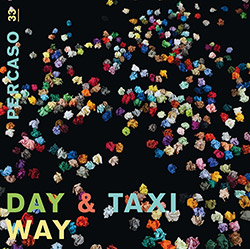 Day & Taxi (Gallio / Jeger / Meier):
Way [VINYL 2 LPs + CD]
(Percaso -- Switzerland )



Price: $29.95



In Stock
Swiss saxophonist Christoph Gallio has led the Day & Taxi group for more than 25 years, here as a trio with Silvan Jeger on double bass and David Meier on drums for a double LP of creative jazz blending unique contemporary composition with melodic approaches.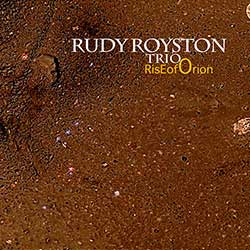 Royston, Rudy Trio:
Rise of Orion
(Greenleaf Music -- USA )



Price: $14.95



Out of Stock
Frequent side-man to Bill Frisell, Dave Douglas, &c., drummer Rudy Royston leads a "chord-less" trio of Mostly Other People Do the Killing/Talibam! saxophonist Jon Irabagon and bassist Yasushi Nakamura through a strong, lyrical set of 13 original jazz compositions.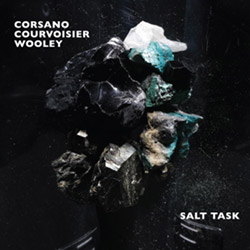 Corsano / Courviosier / Wooley:
Salt Task
(Relative Pitch -- USA )



Price: $13.95



In Stock
First recorded meeting of Chris Corsano (drums), Sylvie Courvoisier (piano), and Nate Wooley (trumpet) in the studio in Brooklyn, 2015, for a completely open, sensitive set of improvisations that are constantly on the edge, at times explosive, and always in a focused dialog.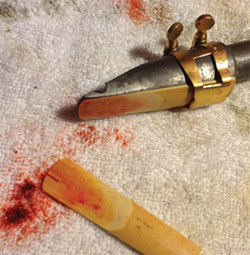 Zorn, John:
The Classic Guide To Strategy Vol. 4
(Tzadik -- USA )



Price: $15.95



Out of Stock
Downtown NY saxophonist John Zorn started his "Classic Guide to Strategy" in 1983, slowly releasing volumes up to this 4th, showing the depth of his conceptual underpinnings and superb playing style, technique, and truly unique approach to the saxophone.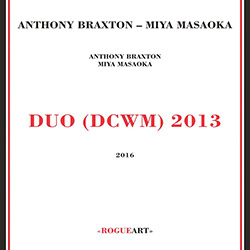 Braxton, Anthony / Miya Masaoka:
Duo (Dcwm) 2013 [2 CDs]
(RogueArt -- France )



Price: $23.95



Out of Stock
Two performers who have stretched the boundaries of their instruments--Miya Masaoka on 12-string koto and Anthony Braxton on saxophones and software-based electronics--in subtle and unusual environments where each player fills the phrases of the other in unforseen ways.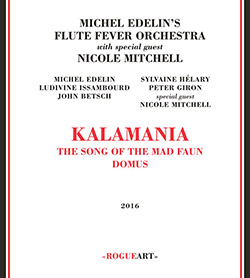 Edelin's, Michel Flute Fever Orchestra with special guest Nicole Mitchell:
Kalamania [2 CDs]
(RogueArt -- France )



Price: $23.95



Out of Stock
French flutist Michel Edelin leads this 6-piece band named in honor of Jeremy Steig, with 4 flutists including Sylvaine Helary, Ludivine Issambourg, and Nicole Mitchell, plus John Betsch (drums) and Peter Giron (bass) in exceptional, unexpected and inclusive approaches to improv.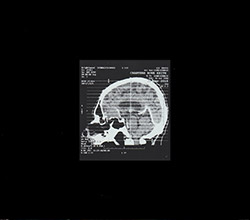 Rowe, Keith :
The Room Extended [4 CDs]
(erstwhile -- USA )



Price: $36.95



Out of Stock
A massive and rewarding work of organized sound extending ea-improviser, AMM guitarist Keith Rowe's work "The Room" into a massive 4 CD set of compositions, layering work familiar from his recent improvisations with classical compositions, field recordings, &c. &c.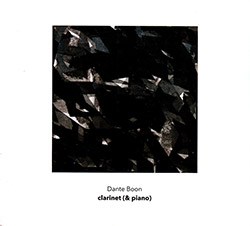 Boon, Dante / Jurg Frey:
clarinet (and piano)
(Another Timbre -- UK )



Price: $15.95



Out of Stock
Three beautifully delicate works for Jurg Frey's clarinet, composed by the Amsterdam-based Wandelweiser composer/pianist Dante Boon, who has collaborated with Frey for several years and who accompanies Jurg on two of the pieces.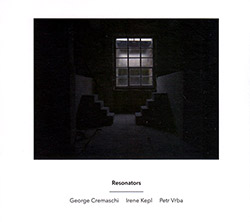 Cremaschi, George / Irene Kepl / Petr Vrba:
Resonators
(Another Timbre -- UK )



Price: $15.95



Out of Stock
Acoustic instruments and feedback devices in old stone spaces, rich multi-layered music recorded during a residency in the Czech Republic by the trio of George Cremaschi (double bass and electronics), Irene Kepl (violin and electronics) and Petr Vrba (trumpet, clarinet and electronics).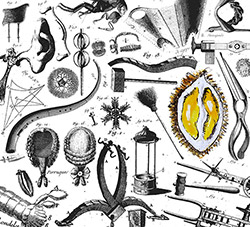 Durio Zibethinus (Quentin Biardeau / Valentin Ceccaldi):
Poissons Frais
(BeCoq -- France )



Price: $12.95



In Stock
Saxophonist Quentin Biardeau and cellist Valentin Ceccalid, also on percussion, are Durio Zibethinus, a duo from Orleans, France using traditional and unusual instruments to present unique free improvisations balancing powerful technique and just plain creative fun.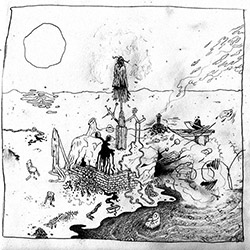 Mendoza, Ava / Maxime Petit / Will Guthrie:
[7-inch VINYL]
(BeCoq -- France )



Price: $12.95



In Stock
An excellent instrumental 7-inch from the trio of Ava Mendoza on guitar, Maxime Petit on bass and Will Guthrie on drums, recording in the studio in France, four rocking pieces showing the band's chops, quirky asides, and aggressive yet clean playing style.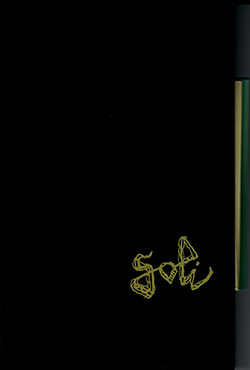 Gourdon, Yann / Maxime Petit / Jean-Luc Guionnet:
Soli - Fanzine [3 CD + BOOK]
(BeCoq -- France )



Price: $39.95



In Stock
A strange and bizarrely beautiful "fanzine" of three CDs, one each from hurdy gurdy drone artist Yann Gourdon, bass guitarist Maxime Petite, and Jean Luc Guionnet on organ, with illustration by artists Fredox, Celine Guichard, and 38Fillette; an odd and absorbing package.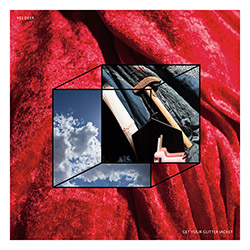 Yes Deer:
Get Your Glitter Jacket [VINYL]
(BeCoq -- France )



Price: $13.95



In Stock
The Norwegian & Danish freejazz-noise-rock trio Yes Deer of Anders Vestergaard on drums, Karl Bjora on guitar and Signe Dahlgreen on sax, in their second album of high energy, cacophonous and brutally joyful (they say "enthusiastic despair") collective improvisation.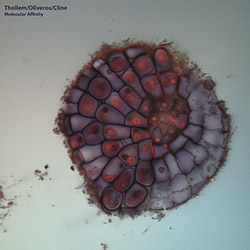 Thollem / Oliveros / Cline:
Molecular Affinity [VINYL + DOWNLOAD]
(Roaratorio -- USA )



Price: $17.95



Out of Stock
The 3rd recorded trio collaboration of pianist Thollem McDonas and guitarist Nels Cline, each changing the 3rd partner, this time with legendary accordionist, conceptualist and electronic artist Pauline Oliveros in a set of beautifully intertwining conversations.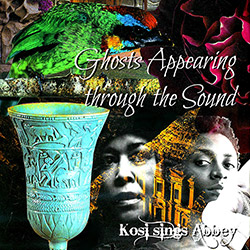 Kosi:
Ghosts Appearing through the Sound: an Abbey Lincoln tribute
(Self Released -- USA )



Price: $9.95



In Stock
NY vocalist Kosi (Akosua Gyebi) recorded this album to accompany a theater production called Ghosts Appearing through the Sound: a tribute to Abbey Lincoln, paying homage to the great vocalist with a 4-piece band performing works by Lincoln, Coltrane, Monk, &c.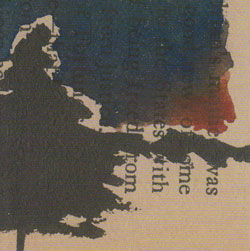 Kahn, Jason and Asher:
Planes
(Mikroton Recordings -- Russia )



Price: $10.00



Out of Stock
Sonic explorer Jason Kahn & Asher Thal-Nir in a 2008 concert at Boston's Axiom Gallery for a performance that creates inspired sound worlds by layering Kahn's planes of sound with Asher's environmental processing.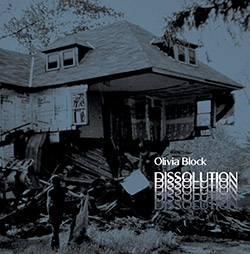 Block, Olivia :
Dissolution [VINYL + DOWNLOAD]
(Glistening Examples -- USA )



Price: $23.95



Out of Stock
Sound explorer Olivia Block reflects upon human "webs of significance" and the way electronic communication and recording technologies both improve and complicate those webs, in a remarkably detailed set of layered recordings contrasting clear and fragmented sound.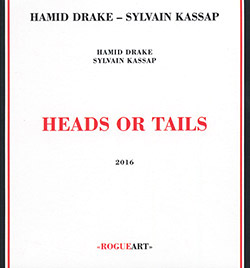 Drake, Hamid / Sylvain Kassap:
Heads Or Tails [2 CDs]
(RogueArt -- France )



Price: $23.95



Out of Stock
A masterful fountain of melodic ideas, intriguing rhythms, and exceptional technical skill from the duo of Hamid Drake on drums and frame drum, and Sylvain Kassap on clarinets and chalumeau, recording live at the France Musique at Studio Theatre d'Alfortville and in the studio.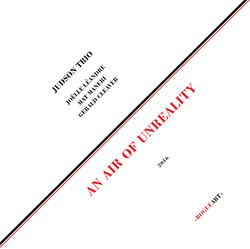 Judson Trio (Joelle Leandre / Mat Maneri / Gerald Cleaver):
An Air of Unreality [VINYL]
(RogueArt -- France )



Price: $19.95



Out of Stock
A live performance at Judson Church in Manhattan as part of the 20th Vision Festival from the NY/France free improvising trio of Joelle Leandre on double bass, Mat Maneri on viola, and Gerald Cleaver on drums and percussion, two tracks of steadily building, incredibly compatible dialog.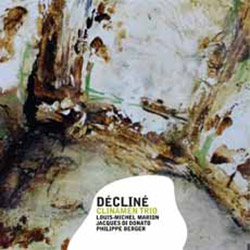 Clinamen Trio (Marion / Di Donato / Berger):
Decline
(Creative Sources -- Portugal )



Price: $15.95



In Stock
Roman philosopher Titus Lucretius Carus named "Clinamen" the unpredictable (in time and space) swerve of atoms falling in the void, which aptly describes the unexpected directions taken in subtle free improvisation from this French trio, led by bassist Louis-Michel Marion, with Jacques Di Donato on clarinet, and Philippe Berger on viola.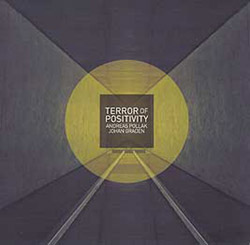 Pollak, Andreas / Johan Graden:
Terror Of Positivity
(Creative Sources -- Portugal )



Price: $15.95



Out of Stock
The Swedish duo of percussionist Andreas Pollak and prepared pianist Johan Graden (Adam & Alma) in an album of references and innuendo, clandestine and furtive sounds that evoke great mystery and drama in beautifully shaped sound; evocative music that deceives to emerge from the electronic realm while in actuality coming from all acoustic sources.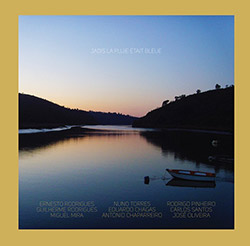 Rodrigues, Ernesto / Guilherme Rodrigues / Miguel Mira / Nuno Torres / Eduardo Chagas / Antonio Chaparreiro / Rodrigo Pinheiro / Carlos Santos / Jose Oliveira :
Jadis La Pluie Etait Bleue
(Creative Sources -- Portugal )



Price: $15.95



Out of Stock
The second volume of the project heard in the previous Creative Sources album, "Suspensao", here in a 9-piece electroacoust ensemble with viola, cello, doublebass, alto sax, trombone, piano, electric guitar, computer and percussion, suspenseful lowercase music that unfolds in mysterious, beautiful and rewarding ways.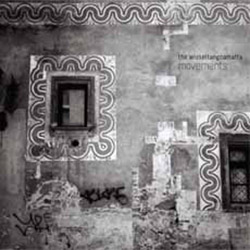 Wisseltangcamatta, The:
Movements
(Creative Sources -- Portugal )



Price: $15.95



Out of Stock
Live recordings at LOFT in Cologne, Germany from the trio of George Wissel on prepared saxophone, Achim Tang on doublebass, and Simon Camatta on drums & percussion, performing seven "Movements" that use prodigious technique with reserve and direction, revealing the structure of their work as the pieces build and recede in fascinating ways.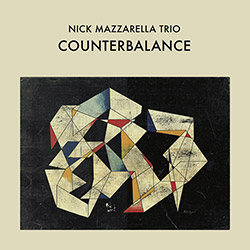 Mazzarella, Nick Trio:
Counterbalance [VINYL]
(Astral Spirits -- USA )



Price: $19.95



Out of Stock
From 2008-16 until drummer Frank Rosaly moved to Amsterdam, alto saxophonist Nick Mazzarella's Trio was an active part of Chicago's creative jazz scene; in early 2018 Rosaly returned for a visit and Mazzarella composed a suite of 6 new pieces to commemorate the trio's tenth anniversary, the exuberant result this excellent concert recorded at Co-Prosperity Sphere!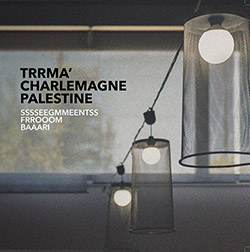 Trrma' / Charlemagne Palestine:
Sssseegmmeentss Frrooom Baaari [VINYL]
(BeCoq -- France )



Price: $20.95



Out of Stock
Stochastic music for percussion and synthesizers from New York avant conceptualist and keyboardist Charlemagne Palestine, here on piano & electronics, with the Italian duo Trrma' of Giovanni Todisco on percussion and Guiseppe Candiano on synth, in two side-long works of irregular rhythm, complexity and dissonance that build and recede in a suspenseful journey.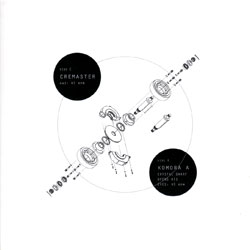 Cremaster / Komora A:
split [7-inch VINYL] [Used Item]
(Monotype -- Poland )



Price: $12.95



In Stock
A split 7" release between Cremaster (Alfredo Costa Monteiro (electronics) and Ferran Fages (feedback mixing board and electroacoustic devices); and the Komora A trio of Karol Koszniec (electronics), Dominik Kowalczyk (laptop) and Jakub Mikolajczyk (modular synth).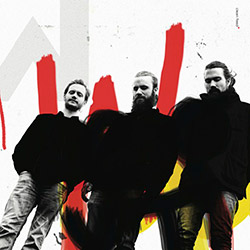 Mathisen / Svendsen / Wildhagen:
Momentum [VINYL]
(Clean Feed -- Portugal )



Price: $22.95



In Stock
With a list of projects including Shagma, The Core, Zanussi 5 and Mopti, the trio of Jorgen Mathisen (sax), Christian Meaas Svendsen (bass) and Andreas Wildhagen (drums), "Momentum" is an apt name for their uniquely building, unpredictable and atypical improvisations.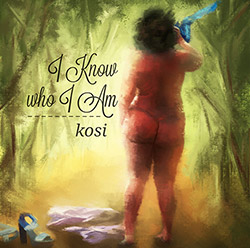 Kosi:
I Know Who I Am
(Self Released -- USA )



Price: $9.95



In Stock
NY jazz vocalist Kosi (Akosua Gyebi) in her 4th solo album which she describes as a "concept album telling the story of guilt, absolution, love and self-actualization through original jazz and negro spirituals." through original songs and covers including Leonard Cohen's "Hallelujah".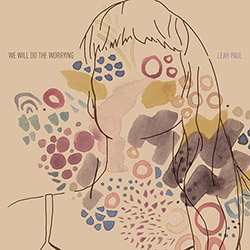 Paul, Leah:
We Will Do The Worrying
(Skirl -- USA )



Price: $14.95



In Stock
LA flutist Leah Paul began these works as through-composed chamber pieces, with lyrical content evolving as each song took shape, performed in a hybrid band of improvisers and chamber players with Afton Hefley singing about meditation of dreams and childhood memories.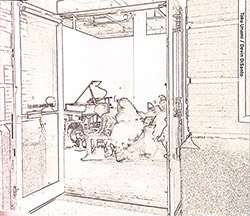 Unami, Taku / Devin DiSanto:
Taku Unami / Devin DiSanto
(erstwhile -- USA )



Price: $14.95



In Stock
A live performance at Fridman Gallery in New York City as part of erstwhile's AMPLIFY 2015 festival from sound artists Taku Unami & Devin DiSanto, using electronics, concrete sounds, and spoken word to create diverse active environments of narratives and pure sound.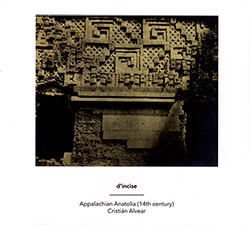 d'incise / Cristian Alvear:
Appalachian Anatolia (14th Century)
(Another Timbre -- UK )



Price: $15.95



In Stock
A composition for solo 'modified guitar' from Swiss composer d'incise peformed by guitarist Cristian Alvear, music "at the confluence of sound, melody and rhythm. Something quiet but somehow driven by a pulse, existing somewhere between the electroacoustic and the tonal conceptions of music."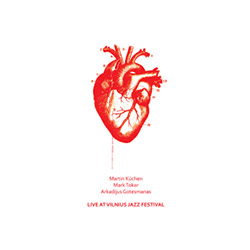 Kuchen, Martin / Mark Tokar / Arkadijus Gotesmanas:
Live at Vilnius Jazz Festival [VINYL]
(NoBusiness -- Lithuania )



Price: $22.95



Out of Stock
A live recording from the Vilnius Jazz and Music of Silent Film Festival in 2016, performing for an adaptation of the silent film "The Lost World" by Arturas Jevdokimovas, by the trio of Martin Kuchen on sax & flute, Mark Tokar on bass, and Arkadijus Goesmanas on drums.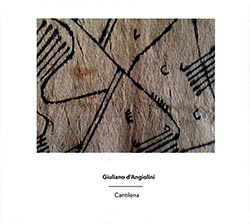 d'Angiolini, Giuliano :
Cantilena
(Another Timbre -- UK )



Price: $15.95



Out of Stock
Six chamber works by the Paris-based Italian composer Giuliano d Angiolini, following his Edition Rz release by presenting more examples of Giuliano's careful and particular use of indeterminate elements in a series of compositions that are musically exquisite.