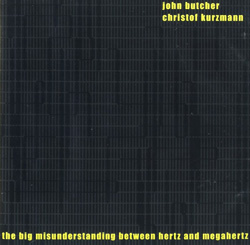 Butcher, John / Kurzmann, Christof:
The Big Misunderstanding Between Hertz and Megahertz
(Potlatch -- France )



Price: $18.95



In Stock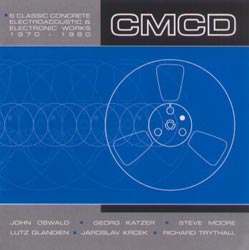 CMCD:
Six Classic Concrete, Electroacoustic and Electronic Works
(Recommended Records -- Great Britain )



Price: $15.95



Out of Stock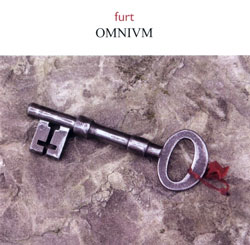 Furt:
OMNIVM
(psi -- Great Britain )



Price: $16.95



Out of Stock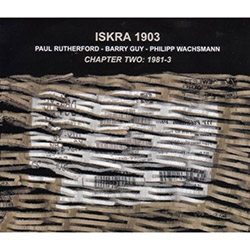 ISKRA 1903 (Rutherford, Paul / Wachsmann, Philipp / Guy, Barry):
Chapter Two, 1981-1983 [3 CDs]
(Emanem -- Great Britain )



Price: $34.95



Out of Stock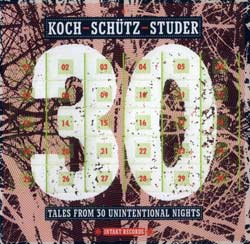 Koch / Schutz / Studer:
Tales From 30 Unintentional Nights
(Intakt -- Switzerland )



Price: $18.95



Out of Stock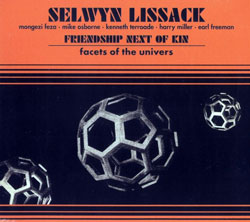 Lissack, Selwyn:
Friendship Next of Kin
(DMG ARC -- USA )



Price: $13.95



Out of Stock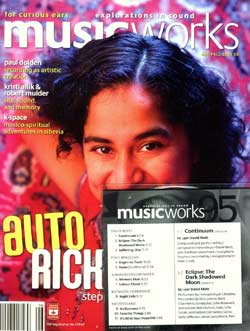 MusicWorks:
#96 Fall 2006 with CD
(Musicworks -- Canada )



Price: $12.95



In Stock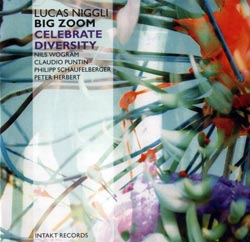 Niggli, Lucas / Big Zoom:
Celebrate Diversity
(Intakt -- Switzerland )



Price: $18.95



In Stock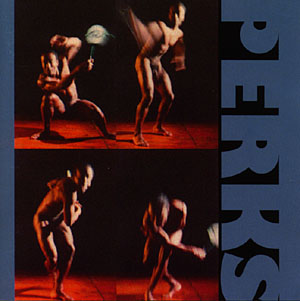 Rose, Jon:
Perks
(Recommended Records -- Great Britain )



Price: $15.95



Out of Stock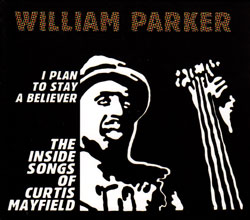 Parker, William - The Inside Songs of Curtis Mayfield:
I Plan To Stay A Believer [2 CDs]
(Aum Fidelity -- USA )



Price: $18.95



Out of Stock
Parker's definitive document of his Curtis Mayfield songbook project with Hamid Drake, Dave Burrell, Sabir Mateen, Darryl Foster & Amiri Baraka, promoting Mayfield's positive messages of hope and fortitude.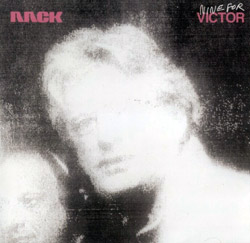 No-Neck Blues Band, The:
Nine For Victor
(Les Disques Victo -- Canada )



Price: $15.95



Out of Stock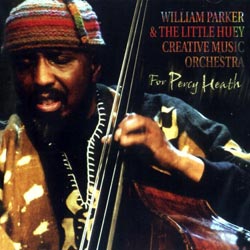 Parker, William & The Little Huey Creative Music Orchestra:
For Percy Heath
(Les Disques Victo -- Canada )



Price: $15.95



Out of Stock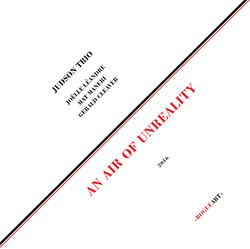 Judson Trio (Joelle Leandre / Mat Maneri / Gerald Cleaver):
An Air of Unreality [VINYL]
(RogueArt -- France )



Price: $19.95



Out of Stock
A live performance at Judson Church in Manhattan as part of the 20th Vision Festival from the NY/France free improvising trio of Joelle Leandre on double bass, Mat Maneri on viola, and Gerald Cleaver on drums and percussion, two tracks of steadily building, incredibly compatible dialog.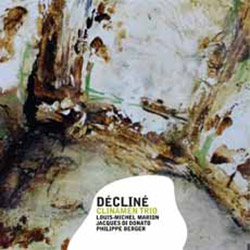 Clinamen Trio (Marion / Di Donato / Berger):
Decline
(Creative Sources -- Portugal )



Price: $15.95



In Stock
Roman philosopher Titus Lucretius Carus named "Clinamen" the unpredictable (in time and space) swerve of atoms falling in the void, which aptly describes the unexpected directions taken in subtle free improvisation from this French trio, led by bassist Louis-Michel Marion, with Jacques Di Donato on clarinet, and Philippe Berger on viola.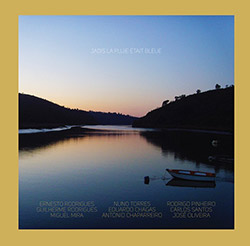 Rodrigues, Ernesto / Guilherme Rodrigues / Miguel Mira / Nuno Torres / Eduardo Chagas / Antonio Chaparreiro / Rodrigo Pinheiro / Carlos Santos / Jose Oliveira :
Jadis La Pluie Etait Bleue
(Creative Sources -- Portugal )



Price: $15.95



Out of Stock
The second volume of the project heard in the previous Creative Sources album, "Suspensao", here in a 9-piece electroacoust ensemble with viola, cello, doublebass, alto sax, trombone, piano, electric guitar, computer and percussion, suspenseful lowercase music that unfolds in mysterious, beautiful and rewarding ways.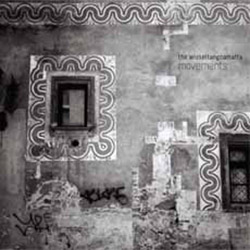 Wisseltangcamatta, The:
Movements
(Creative Sources -- Portugal )



Price: $15.95



Out of Stock
Live recordings at LOFT in Cologne, Germany from the trio of George Wissel on prepared saxophone, Achim Tang on doublebass, and Simon Camatta on drums & percussion, performing seven "Movements" that use prodigious technique with reserve and direction, revealing the structure of their work as the pieces build and recede in fascinating ways.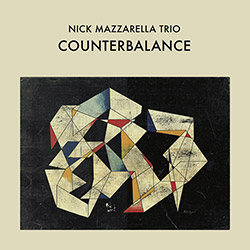 Mazzarella, Nick Trio:
Counterbalance [VINYL]
(Astral Spirits -- USA )



Price: $19.95



Out of Stock
From 2008-16 until drummer Frank Rosaly moved to Amsterdam, alto saxophonist Nick Mazzarella's Trio was an active part of Chicago's creative jazz scene; in early 2018 Rosaly returned for a visit and Mazzarella composed a suite of 6 new pieces to commemorate the trio's tenth anniversary, the exuberant result this excellent concert recorded at Co-Prosperity Sphere!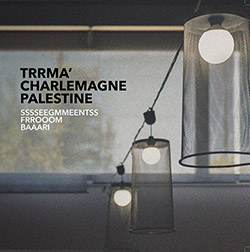 Trrma' / Charlemagne Palestine:
Sssseegmmeentss Frrooom Baaari [VINYL]
(BeCoq -- France )



Price: $20.95



Out of Stock
Stochastic music for percussion and synthesizers from New York avant conceptualist and keyboardist Charlemagne Palestine, here on piano & electronics, with the Italian duo Trrma' of Giovanni Todisco on percussion and Guiseppe Candiano on synth, in two side-long works of irregular rhythm, complexity and dissonance that build and recede in a suspenseful journey.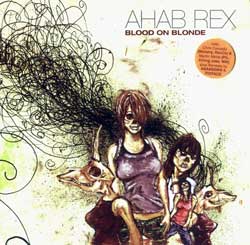 Ahab Rex:
Blood on Blonde [Used Item]
(Lens Records -- USA )


Price: $13.00



In Stock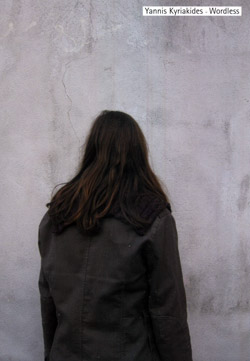 Kyriakides, Yannis:
Wordless
(Unsounds -- The Netherlands )



Price: $12.95



In Stock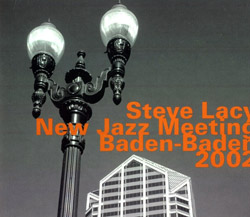 Lacy, Steve:
at the New Jazz Meeting Baden-Baden 2002
(Hatology -- Switzerland )



Price: $17.95



In Stock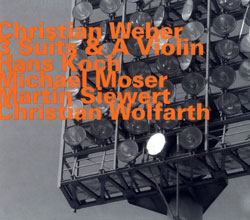 Weber, Christian:
3 Suits and A Violin
(Hatology -- Switzerland )



Price: $16.95



In Stock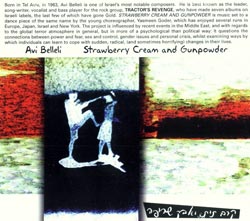 Belleli, Avi:
Strawberry Cream and Gunpowder
(Ad Hoc Records -- USA )



Price: $13.95



In Stock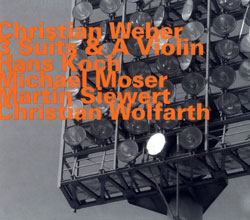 Weber, Christian:
3 Suits and A Violin [Used Item]
(Hatology -- Switzerland )



Price: $14.50



In Stock