Recordings featuring brass instruments - trumpets, trombones, tubas, other horns

Page 1 of 3 | 1 | 2 | 3 | 189 products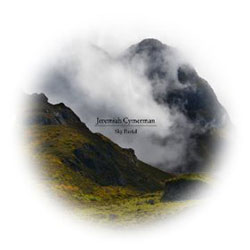 Cymerman / Wooley / Evans / Bauder:
Sky Burial
(5049 Records -- USA )



Price: $12.95



Out of Stock
The first recording of composer Jeremiah Cymerman's Amplified Quartet featuring trumpeters Nate Wooley & Peter Evans and saxophonist Matt Bauder, recorded during a three day residency at Brooklyn's Roulette in the summer of 2012.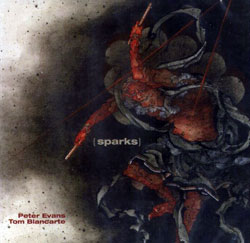 Evans, Peter / Tom Blancarte:
[sparks]
(Creative Sources -- Portugal )



Price: $15.95



In Stock
NYC trumpeter Peter Evans and bassist Tom Blancarte play very experimental improvisation pushing the boundries, density and speed of free improv interaction.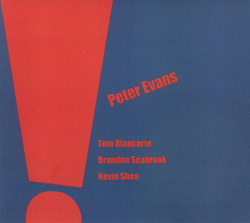 Evans, Peter Quartet:
!
(Firehouse 12 Records -- USA )



Price: $13.95



Out of Stock
NY trumpeter Evans' 1st recording as a leader with guitarist Brandon Seabrook, bassist Tom Blancarte & drummer Kevin Shea, mixing 50-60's jazz and noise in wild and kinetic free improv.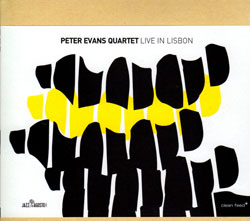 Evans, Peter Quartet:
Live in Lisbon
(Clean Feed -- Portugal )



Price: $12.95



Out of Stock
Trumpeter Evan's Quartet with Ricardo Gallo, Tom Blancarte and Kevin Shea at the 2009 Jazz em Agosto Festival brilliantly restructuring jazz standards into collective compositions.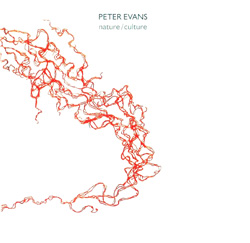 Evans, Peter:
nature/culture
(psi -- Great Britain )



Price: $28.95



Out of Stock
A sequel to his highly-acclaimed 1st solo trumpet CD "More is More", demonstrating extreme creative and technical skills in studio and concert settings.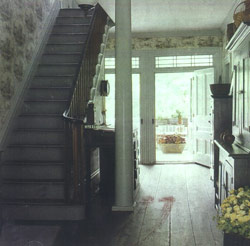 Forsyth, Chris / Wooley, Nate:
The Duchess of Oysterville
(Creative Sources -- Portugal )



Price: $15.95



In Stock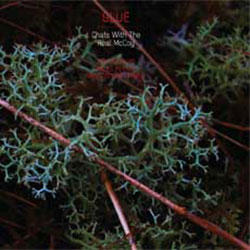 Glue (Arthurs / Perkin / Dimitriadis):
Chats With The Real McCoy
(Creative Sources -- Portugal )



Price: $15.95



Out of Stock
The 2nd release from the free improvising trio of trumpeter Tom Arthurs, bassist Miles Perkins, and drummer Yorgo Dimitriadis, recording in the studio in Berlin, 2012 for 8 collective improvisations with melodic strength and intensive communication.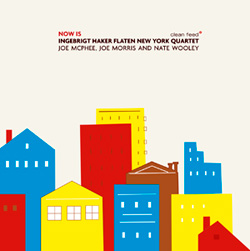 Haker-Flaten New York Quartet, Ingebrigt (McPhee / Wooley / Morris):
Now Is
(Clean Feed -- Portugal )



Price: $12.95



In Stock
Bassist Ingebrigt Haker-Flaten is joined by key improvisers Joe McPhee (sax), Joe Morris (guitar) and Nate Wooley (trumpet) for this improvised studio recording, free improvisation with the influence of swing and blues.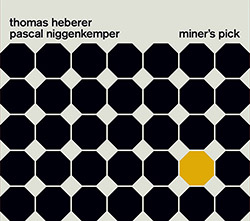 Heberer, Thomas / Pascal Niggenkemper :
Miner's Pick
(FMR -- Great Britain )



Price: $14.95



Out of Stock
Astute improvisations using extended language from the duo of Thomas Heberer (ICP) on cornet and Pascal Niggenkemper on double bass, two European free improvisers based in New York and pushing the limits of the improvised duo in accessible ways.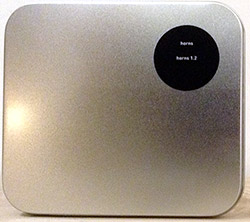 Horns (feat. Bertrand Denzler):
Horns 1.2
(Confront -- Great Britain )



Price: $13.95



Out of Stock
Tenor saxophonist Bertrand Denzler's pseudo-drone piece for the ensemble of Pierre-Antoine Badaroux (alto sax), Fidel Fourneyron (trombone) and Luis Laurain (trumpet) where the players keep the sound alive while moving in a small, pre-established musical perimeter.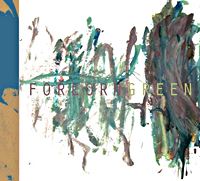 Kelley, Greg / Jason Lescalleet:
Forlorn Green
(erstwhile -- USA )



Price: $12.00



Out of Stock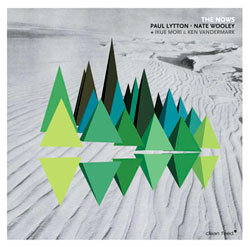 Lytton / Wooley + Ikue Mori and Ken Vandermark:
The Nows [2 CDs]
(Clean Feed -- Portugal )



Price: $14.95



In Stock
Nate Wooley and Paul Lytton continue their collaborations, extending their new duo recordings with live tracks from The Stone in NYC with Ikue Mori, and at Chicago's Hideout with Ken Vandermark.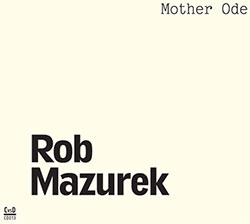 Mazurek, Rob:
Mother Ode
(Corbett vs. Dempsey -- USA )



Price: $13.95



Out of Stock
An emotional solo concert performed at Chicago's Corbett vs. Dempsey gallery, an ode to Mazurek's mother a few months after her passing, on cornet, flutes, bells, books, maracas, apples, and little electronics, in a touching and beautiful celebration of her life.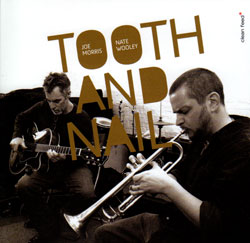 Morris, Joe / Nate Wooley:
Tooth and Nail
(Clean Feed -- Portugal )



Price: $12.95



In Stock
Guitarist Joe Morris continues his duet parternships on Clean Feed, here with the innovative and amazing trumpeter Nate Wooley in an album of brilliant spontaneous improv.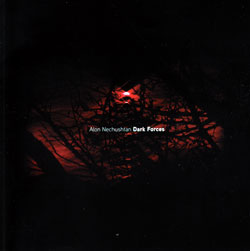 Nechushtan, Alon (with Dresser / Swell / Rothenberg / Dick / Wooley / Kaiser / &c.):
Dark Forces
(Creative Sources -- Portugal )



Price: $15.95



Out of Stock
An incredible large group including Ned Rothenberg, Nate Wooley, Henry Kaiser, Okkyung Lee, Briggan Krauss, Steve Swell, Mark Dresser, &c. &c. performing the dark electroacoustic compositions of Alon Nechushtan.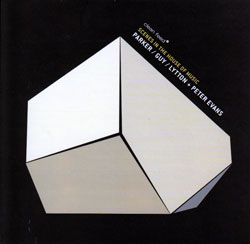 Parker / Guy / Lytton + Peter Evans:
Scenes in the House of Music
(Clean Feed -- Portugal )



Price: $12.95



Out of Stock
The classic European Free Improv trio of Evan Parker, Barry Guy and Pual Lytton is joined by New York trumpeter Peter Evans for an incredible live concert at Casa de Musica, Portugal.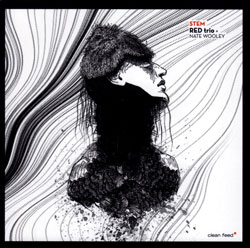 RED Trio + Nate Wooley:
Stem
(Clean Feed -- Portugal )



Price: $12.95



In Stock
NY trumpeter Nate Wooley and Portugal's Red Trio (Rodrigo Pinheiro, Hernani Faustino & Gabriel Ferrandini), recorded after their live performance at the 2010 Clean Feed Festival in NYC; powerful and thought-provoking modern improvisation.

Smith, Wadada Leo / Lewis, George / Zorn, John:
Sonic Rivers
(Tzadik -- USA )



Price: $13.95



Out of Stock
Tzadik's new Spectrum series begins with the collaboration of 3 legendary NY performers--Wadada Leo Smith (trumpet); George Lewis (trombone); John Zorn (alto sax)--in 8 technically superb and joyfully unique compositions and collective improvisations.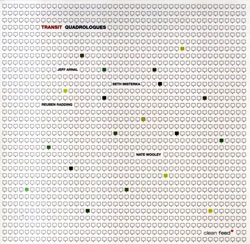 Transit (Arnal / Misterka / Radding / Wooley):
Quadrologues
(Clean Feed -- Portugal )



Price: $12.95



In Stock
New York's Transit with Jeff Arnal, Seth Misterka, Reuben Radding and Nate Wooley, intelligently designed, unpredictable static and the hyper active free-jazz!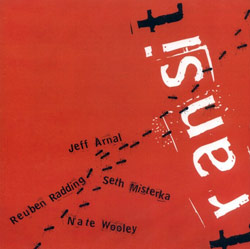 Transit (Arnal / Misterka / Radding / Wooley):
Transit
(Clean Feed -- Portugal )



Price: $12.95



Out of Stock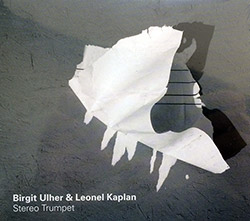 Ulher, Birgit / Leonel Kaplan:
Stereo Trumpet
(Relative Pitch -- USA )



Price: $13.95



Out of Stock
Recordings of two German trumpeters--Birgit Uhler and Leonel Kaplan--both using extended techniques and modern instrumental language, splitting their recordings between the left and right channels for clarity in their fascinating and unconventional dialogs.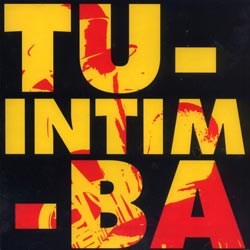 Vogt, Michael:
Tuba Intim
(Recommended Records -- Great Britain )



Price: $15.95



Out of Stock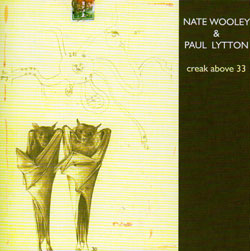 Wooley / Lytton:
Creak Above 33
(psi -- Great Britain )



Price: $16.95



Out of Stock
Cantankerous and brilliantly executed improvisation continuing the partnership of percussionist/live electronician Lytton and trumpet/amplifier player Nate Wooley.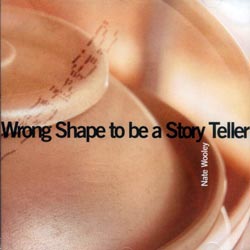 Wooley, Nate:
Wrong Shape to be a Story Teller
(Creative Sources -- Portugal )



Price: $13.95



In Stock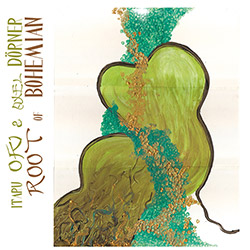 Oki, Itapu / Axel Dorner:
Root Of Bohemian
(Improvising Beings -- France )



Price: $13.95



Out of Stock
Two trumpeters 20 years apart, Germany's Axel Dorner and Japan's Itaru Oki are both known for their versatile approach to jazz, from traditional to the freest forms using extended techniques, in a unique dialog challenging the limits of the horn with fascinating results.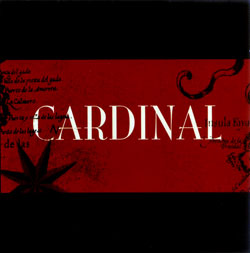 Cosottini / Melani / Miano / Pisani:
Cardinal
(Impressus Records -- USA )



Price: $13.95



In Stock
The quartet of Cosottini, Melano, Pisani, Miano (EAQuartet Electroacoustic) in compositions referring to the 4 cardinal map points using graphic scores, games, open readings, &c.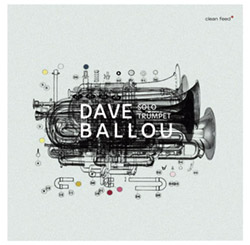 Ballou, Dave :
Solo Trumpet
(Clean Feed -- Portugal )



Price: $12.95



In Stock
Baltimore brass player and composer Dave Ballou, know for Either/Orchestra, Meridian Art Ensemble, John Hollenbeck's Large Ensemble, Satoko Fujii ensembles, &c, in an intimate, diverse, and informed solo album performed on Bb trumpet, flugelhorn, piccolo trumpet, and mutes.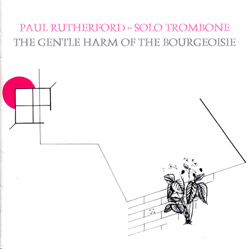 Rutherford, Paul:
The Gentle Harm of the Bourgeoisie
(Emanem -- Great Britain )



Price: $16.95



Out of Stock
A reissue of Emanem 3305 (3403) with extra material from the same sessions from free improvising trombonist Paul Rutherford recorded in 1974, presenting a then-rare example of the instrument and approaches that were avant, humorous, technical, and amazingly inventive.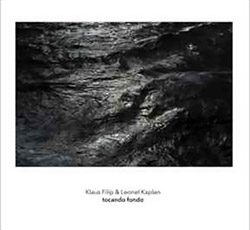 Filip, Klaus / Leonel Kaplan:
Tocando Fondo
(Another Timbre -- UK )



Price: $14.95



Out of Stock
Two slowly unfolding improvisations from trumpeter Leonel Kaplan using extended and unconventional techniques, and electronic artist Klaus Filip performing on sine waves, in a two part extended piece recorded in Buenos Aires after the two met in live performance.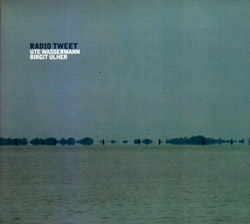 Wassermann, Ute / Birgit Ulher:
Radio Tweet
(Creative Sources -- Portugal )



Price: $15.95



In Stock
The long-standing duo of trumpeter Birgit Uhler, also on radio, speaker & objects, and free improvising vocalist Ute Wasserman, in an album of 8 unbelievable improvisations of a unique and sometimes bizarre character, holding one's attention from its outlandish nature--superb!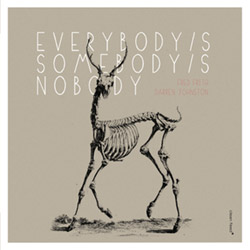 Frith, Fred / Darren Johnston:
Everybody's Somebody's Nobody
(Clean Feed -- Portugal )



Price: $14.95



In Stock
Bay Area trumpeter Darren Johnston meets improvising guitar legend Fred Frith for an incredibly well-paced series of duos, remarkable improv that uses space, skill, extended techniques and unexpected approaches to both instruments in vivid and beautiful discourse.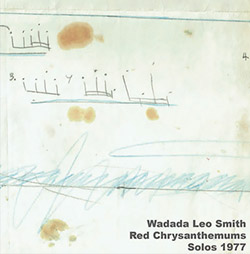 Smith, Wadada Leo:
Red Chrysanthemums | Solos 1977
(Corbett vs. Dempsey -- USA )



Price: $13.95



In Stock
Unreleased for more than 39 years, these remarkably creative live solo performances on trumpet, flugelhorn, flute, steelophone, percussion and gongs from improvisor and composer Wadada Leo Smith were recorded in Los Angeles in 1977, during his visionary Kabell Records years.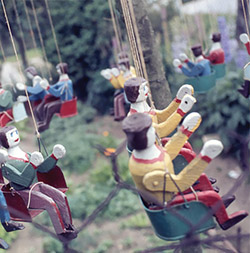 McPhee, Joe :
Alone Together: The Solo Ensemble Recordings 1974 & 1979
(Corbett vs. Dempsey -- USA )



Price: $13.95



Out of Stock
In 1979 Joe McPhee, working with CJR produced Craig Johnson, recorded this set of overdubbed recordings of himself performing on saxes, trumpet and flugelhorn over original compositions showcasing solo, duo, trio and quartet contexts, an album of virtual McPhee ensembles!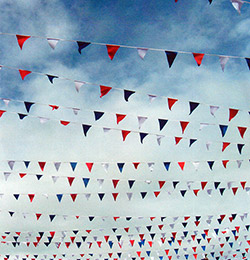 Thomson, Scott:
Heures Indues
(Bug Incision Records -- Canada )



Price: $12.95



In Stock
Co-founder of the Association of Improvising Musicians in Toronto (AIMToronto) and a member of The Rent, Scott Thomson presents a solo trombone release of explorative approaches to the instrument, masterful work from one of Canada's leading improvisers.

Evans, Peter:
Lifeblood [USB Drive]
(More Is More -- USA )



Price: $16.95



Out of Stock
Trumpeter Peter Evans' first solo release in over 5 years, presenting two demanding and impressive live performances from 2015/16, during Evan's residency at Roulette, and at Bop Stop in Cleveland, presented on a USB credit card drive in mp3 and wav formats, with liner notes.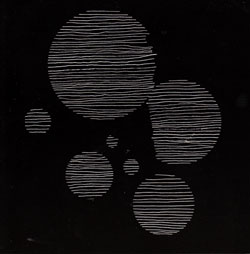 Wooley / Corsano / Yeh:
The Seven Storey Mountain II
(Important Records -- USA )



Price: $13.95



Out of Stock
Turbulent and ecstatic electronic improvisation in the 2nd installment of Seven Storey Mountain with Nate Wooley on amplified trumpet and tape, drummer Chris Corsano , and violinist C. Spencer Yeh.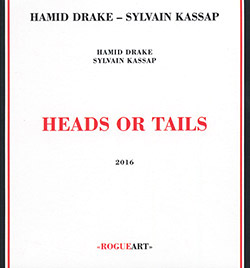 Drake, Hamid / Sylvain Kassap:
Heads Or Tails [2 CDs]
(RogueArt -- France )



Price: $23.95



Out of Stock
A masterful fountain of melodic ideas, intriguing rhythms, and exceptional technical skill from the duo of Hamid Drake on drums and frame drum, and Sylvain Kassap on clarinets and chalumeau, recording live at the France Musique at Studio Theatre dÕAlfortville and in the studio.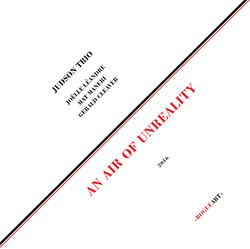 Judson Trio (Joelle Leandre / Mat Maneri / Gerald Cleaver):
An Air of Unreality [VINYL]
(RogueArt -- France )



Price: $19.95



Out of Stock
A live performance at Judson Church in Manhattan as part of the 20th Vision Festival from the NY/France free improvising trio of Joelle Leandre on double bass, Mat Maneri on viola, and Gerald Cleaver on drums and percussion, two tracks of steadily building, incredibly compatible dialog.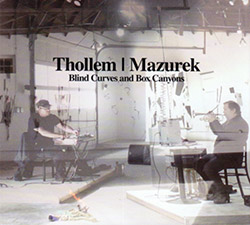 Thollem / Mazurek:
Blind Curves and Box Canyons
(Relative Pitch -- USA )



Price: $13.95



In Stock
Recorded at an exhibition of visual works by Chicago trumpeter Rob Mazurek in Texas, this was the first meeting with pianist Thollem McDonas, in an ardent session of explorative improvisation using electric and analog piano, sythn, samplers, cornet, voice, bells and effects; inquisitive and cathartic music of great drive.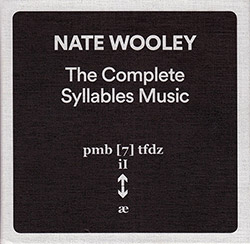 Wooley, Nate:
The Complete Syllables Music [4 CD Box Set]
(Pleasure of the Text Records -- USA )



Price: $29.95



In Stock
Composer, improviser, and trumpet player Nate Wooley continues to cement his place as an American iconoclast by releasing the complete recordings of his revolutionary solo [Syllables] compositions as a deluxe 4 CD set consisting of two reissues of out-of-print early works: 8 [Syllables] (2013) and 9 [Syllables] (2014) as well as the premiere recording of his 150 minute epic For Kenneth Gaburo.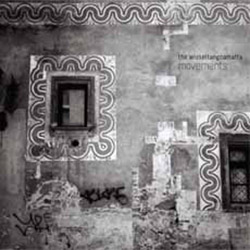 Wisseltangcamatta, The:
Movements
(Creative Sources -- Portugal )



Price: $15.95



Out of Stock
Live recordings at LOFT in Cologne, Germany from the trio of George Wissel on prepared saxophone, Achim Tang on doublebass, and Simon Camatta on drums & percussion, performing seven "Movements" that use prodigious technique with reserve and direction, revealing the structure of their work as the pieces build and recede in fascinating ways.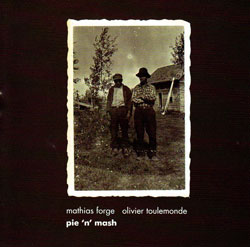 Forge, Mathias / Olivier Toulemonde:
pie 'n' mash
(Another Timbre -- UK )



Price: $14.95



In Stock
Virtuosic French-based trombonist Mathias Forge and Brussels-based electroacoustic composer-turned improviser Olivier Toulemonde recording live in Sheffield, 2010.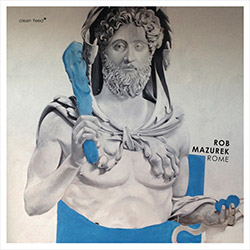 Mazurek, Rob:
Rome
(Clean Feed -- Portugal )



Price: $12.95



Out of Stock
Rob Mazurek solo works are brilliant displays of honest, lyrical and emotional playing, here recording in Rome for Radio Roma, bringing the cornet to the foreground, starting with a piece only on the horn, then adding electronics, piano, and prepared piano for a set of ethereal and spiritual improvisations that are not bound by any specific genre.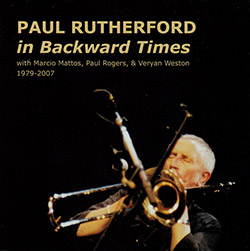 Rutherford, Paul:
In Backward Times (1979-2007)
(Emanem -- UK )



Price: $16.95



Out of Stock
Four very different previously unissued concert settings featuring trombonist Paul Rutherford: 2 festival solos - one from 1979 with electronics and one from 2004 without; a 1988 duo with Paul Rogers a few months before their ROGUES CD; and a 2007 trio with Veryan Weston and Marcio Mattos, which turned out to be Rutherford's last public appearance.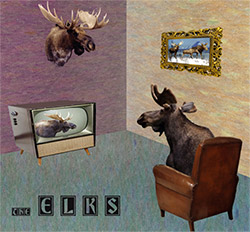 Elks, The (Kai Fagaschinski / Liz Allbee / Billy Roisz / Marta Zapparoli):
This Is Not The Ant
(Mikroton Recordings -- Russia )



Price: $13.95



In Stock
An extremely balanced group of electroacoustic improvisers, Kai Fagaschinski on clarinet and Liz Allbee on trumpet make up the acoustic side, though sounding as electronic and other-worldly as Billy Roisz on e-bass and electronics and Marta Zapparoli on reel-to-reel tapes and tape machines, creating incredibly wide-ranging and psychedelic sonic environments.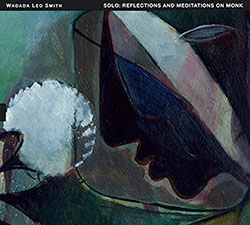 Smith, Wadada Leo:
Solo - Reflections And Meditations On Monk
(Tum -- Finland )



Price: $17.95



Out of Stock
An intimate album of solo trumpet from Wadada Leo Smith, performing compositions by Thelonious Monk, Smith professing in an essay in the accompanying booklet that he was motivated to become a composer by Monk above other contemporaries for his ideas of composition and bands; his admiration and love of Monk's work is clear in this beautifully lyrical album.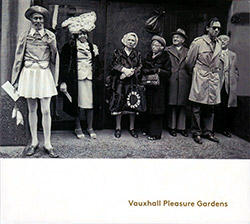 Corringham, Vov / Stephen Flinn / Miguel Frasconi:
Vauxhall Pleasure Gardens
(Creative Sources -- Portugal )



Price: $15.95



In Stock


1. #1 8:54

2. #2 3:25

3. #3 9:05

4. #4 5:48

5. #5 11:30

6. #6 3:26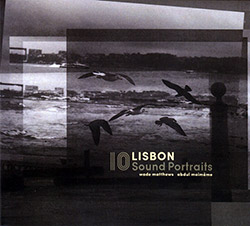 Matthews, Wade / Abdul Moimeme:
Lisbon - 10 Sound Portraits
(Creative Sources -- Portugal )



Price: $15.95



In Stock
...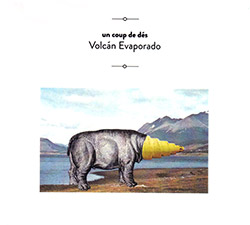 Un Coup de Des (Barriere / Sainz):
Volcan Evaporado
(Creative Sources -- Portugal )



Price: $15.95



In Stock
Two women in a duo of voice and amplified objects, Lali Barrier using a variety of devices that are clearly micro-amplifed and mixed in performance, as Marta Sainz intones vocal sounds, never speaking but creating innuendo and drama at a cautious pace, allowing Barrier's objects to interact, creating an unusual sonic environment of unpredictable and interesting discourse.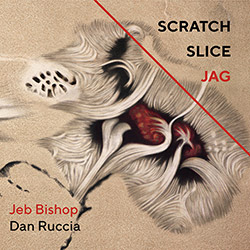 Bishop, Jeb / Dan Ruccia:
Scratch Slice Jag
(Out & Gone Records -- USA )



Price: $14.95



In Stock
Trombonist Jeb Bishop and North Carolina-based Out & Gone Collective member, violist Dan Ruccia, after touring and performing with Eugene Chadbourne, Dan Lilley, and David Menestres, found their sound so compatible that they recorded this duo album using the languages of free jazz, chamber music, and extended improvisations to create something unexpected and rare.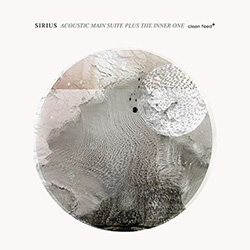 Sirius (Tembe / Trinite):
Acoustic Main Suite Plus The Inner One
(Clean Feed -- Portugal )



Price: $14.95



In Stock
A beautifully complex album of resonant improvisation from Swazi born trumpeter Yaw Tembe, who is committed to bring Africa to the Portuguese free music scene, Yaw, along with Paris veteran percussionist/objects manipulator Monsieur Trinitee, blend patient sonic environments with percussive platforms and both meditative and scrabbly trumpet work; an absorbing release.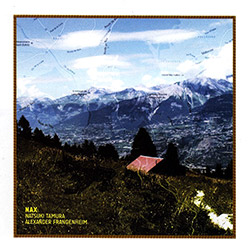 Tamura, Natsuki / Alexander Frangenheim:
Nax
(Creative Sources -- Portugal )



Price: $15.95



Out of Stock
An impressive, creative, startling meeting between Japanese trumpeter Natsuki Tamura and German double bassist Alexander Frangenheim, taking Tamura out of his more typical structured improv and Frangenhemin into more active and agressive styles than his Creative Sources output; a great album reminding just how fun and awe inspiring free improvised music can be.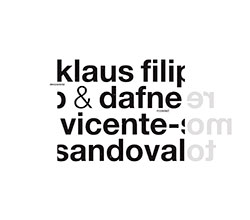 Filip, Klaus / Dafne Vicente-Sandoval:
Remoto
(Potlatch -- France )



Price: $15.95



In Stock
The minimalist duo of Klaus Fili performing on sinus-waves and Dafne Vicente-Sandoval on bassoon, performed deconstructively and amplified with miniature microphones, in two extended recordings of introspective and austere dialog.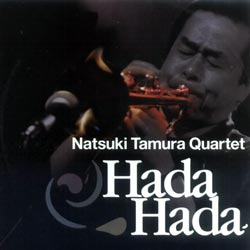 Tamura, Natsuki Quartet:
Hada Hada
(Libra -- Japan )



Price: $16.95



In Stock
Thunderous and intense free improvisation from Natsuki Tamurao's Quartet with Satoko Fujii playing sythesizer. 2003 release, first time in stock at Squidco.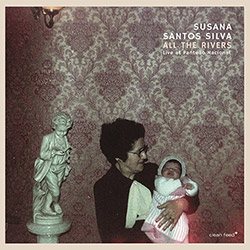 Silva, Susana Santos :
All The Rivers | Live At Panteao Nacional
(Clean Feed -- Portugal )



Price: $12.95



In Stock
Exploring the ambient sound of the immense marble temple of the Portuguese National Pantheon, trumpeter Susana Santos Silva recorded this beautiful and spiritual solo improvisation as part of the Rescaldo Festival, adding tin whistle and bells as her stunning tone and impressive technique resonated and invoked the spirit of this 17th century monument.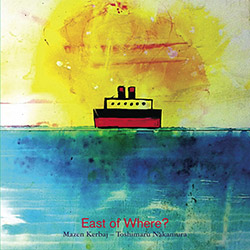 Kerbaj, Mazen / Toshimaru Nakamura:
East of Where?
(Ftarri -- Japan )



Price: $15.95



Out of Stock
Turkish free improviser trumpeter Mazen Kerbaj, best known for the "A" Trio, meets Japanese no-input mixing board pioneer Toshimaru Nakamura for an insanely energetic duo of squelchy electroacoustic improvisations, both players staying on the electric side, and on the far side of lowercase ea-improv as the two ebb and flow a wild dialog of sound.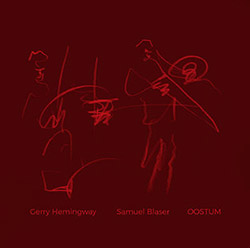 Blaser, Samuel / Gerry Hemingway:
Oostum [VINYL]
(NoBusiness -- Lithuania )



Price: $23.95



In Stock
A fantastic album of free improvisation between two creative and versatile players captured live at Kerkje van Oostum, Groningen, The Netherlands in 2015--percussionist Gerry Hemingway and trombonist Samuel Blaser--both using immense talent and unorthodox approaches to their instruments as they shift from unexpected atmospheres to lyrical richness.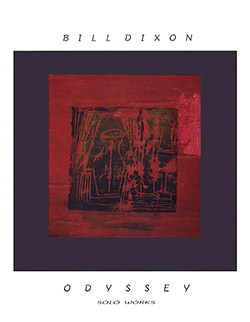 Dixon, Bill:
Odyssey (Solo Works) [6 CD BOX SET]
(Archive Edition -- USA )



Price: $99.95



Out of Stock
This 2001 limited 6-CD box set of late trumpeter Bill Dixon's solo work in 5 CDs plus 1 CD of Dixon speaking, including two 32-page booklets containing essays, interviews, & writings, plus reproductions of 13 Dixon paintings, along with 3 inserts; an essential example of Dixon's incredible creative output, the final copies of which were recently discovered and available one last time.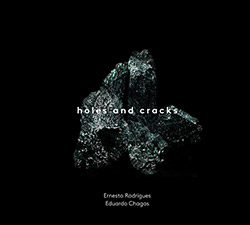 Rodrigues, Ernesto / Eduardo Chagas:
Holes and Cracks
(Creative Sources -- Portugal )



Price: $15.95



In Stock
A lowercase duo of intense focus and concentrative dialog from Creative Sources label leader Eernesto Rodrigues on viola and trombonist Eduardo Chagas, a member of IKB, Variable Geometry Orchestra, Suspensao, &c., through five recordings using primarily extended techniques and close proximity miking to create unusual textural and alien soundcscapes of great tension and release.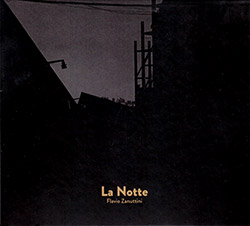 Zanuttini, Flavio :
La Notte
(Creative Sources -- Portugal )



Price: $15.95



In Stock
Italian jazz trumpeter Flavio Zanuttini (Abbey Town Jazz Orchestra) in a solo album exploring the relationship between the primordial sensoriality and vision of the Underworld, conceived and presented through extended techniques and often peculiar approaches to the trumpet as he tells his unusual tale of epic times.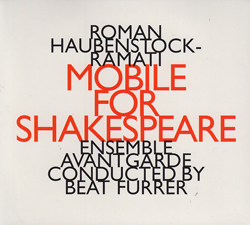 Haubenstock-Ramati, Roman:
Mobile For Shakespeare
(Hat [now] ART -- Switzerland )



Price: $17.95



In Stock
A series of musical "mobiles" from European composer Roman Haubenstock-Ramati, sonic transformations of the visual experiences of Alexander Calder's dynamic sculptures.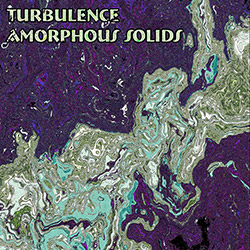 Turbulence:
Amorphous Solids
(Evil Clown -- USA )



Price: $11.95



In Stock
Turbulence is the extended horn section for the Leap of Faith Orchestra, a varying-sized ensemble, recording here at Boston area's Outpost 196 as a quartet with PEK on reeds, Bob Moores on trumpet and Dan O'Brien on sax, clarinets & flutes, all playing an assortment of percussive devices, with Leap of Faith core member Yuri Zbitnoff as a dedicated percussionist.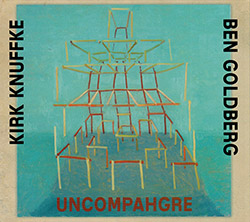 Knuffke, Kirk / Ben Goldberg:
Uncompahgre
(Relative Pitch -- USA )



Price: $13.95



In Stock
Two extraordinary players from two coasts--clarinetist Ben Goldberg from the West and cornetist Kirk Knuffke from the East--in an exuberant duo of lyrical and virtuosic free jazz that astonishes the listener with the ease of their interactions in both parallel and contrasting lines, supporting the other as they express themselves uniquely; an impressive achievement!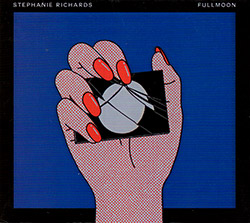 Richards, Stephanie :
Full Moon
(Relative Pitch -- USA )



Price: $13.95



In Stock
An extremely interesting experimental record of free improvisation and electronics from the duo of Dino J.A. Deane and trumpeter Stephanie Richards, whose work with Henry Threadgill and Butch Morris is felt in these pieces where Richards explores resonance in brass and percussion as Deane samples and manipulates her playing live; an inventive and effusive album.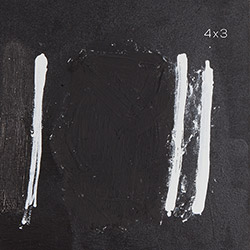 Bonneau, Michel / John Heward / Scott Thomson :
4x3
(Tour de Bras -- France )



Price: $15.95



In Stock
An unusual mix of instruments from the Montreal trio of percussionist Michel Bonneau on congas & balafon, John Heward on drums, and Scott Thomson on trombone, all members of Ratchet Orchestra and Heward's Murray Street Band, in an album of active and uniquely layered confident rhythmic floors over which Thomson freely plays with remarkable technique.

Sommer, Gunter Baby (w/ Till Bronner):
Baby's Party
(Intakt -- Switzerland )



Price: $18.95



Out of Stock
For his 75th birthday celebration, German free jazz legend Guther "Baby" Sommer joined with German trumpeter and flugelhornist Till Bronner for a rhythmically inventive, lyrical, and joyful album of free improvisation, nine pieces from Sommer plus "Danny Boy" (Weatherly) and Duke Ellington's "In a Sentimental Mood", making for a stylish and upbeat party!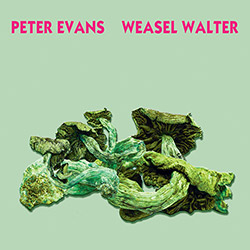 Evans, Peter / Weasel Walter:
Poisonous
(ugEXPLODE -- USA )



Price: $13.95



Out of Stock
"Poisonous" is an auditory hallucination created with simple tools--acoustic trumpet and drums--from NY free improvisers Peter Evans and Weasel Walter, presenting seven pieces of forceful, modern abstraction, blurring the lines between composition and improvisation in a display of impeccable technical skill, mindboggling energy, and wonderfully twisted inspiration.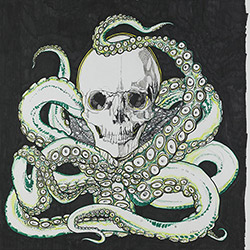 Gate, The (Peck / Blancarte / Osborne):
Island Virus
(Tubapede -- USA )



Price: $14.95



In Stock
NY Tuba-driven trio The Gate led by Dan Peck on tuba & effects, with Tom Blancarte on upright electric bass and Brian Osborne on percussion, in a studio album of shorter pieces exploring the dark side of the huge brass instrument and the band's dark, enormous sound, with tongue-in-cheek titles like "Black Bird of Death Spewing Death Puke"; ominously impressive.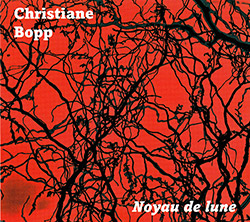 Bopp, Christiane:
Noyau de Lune
(Fou Records -- France )



Price: $13.95



In Stock
A tour-de-force of solo improvisation from French trombonist Christiane Bopp, flawlessly captured by sound engineer Jean Marc Foussat, as Bopp transforms her instrument through technical skill, lyrical ability, and unusual technique, creating virtual duets, furtive expression, and thundering emotion, an absolutely impressive example of modern trombone language.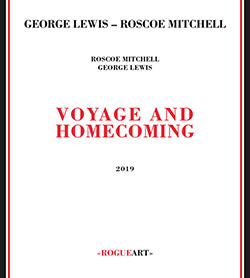 Lewis, George / Roscoe Mitchell:
Voyage And Homecoming
(RogueArt -- France )



Price: $15.95



Out of Stock
The long-running association of Chicago legends, trombonist George Lewis and saxophonist Roscoe Mitchell, are recorded live at CTM Festival at HAU Hebbel am Ufer, in Berlin in 2018, accompanied by Lewis' laptop adding a third voice that responds and generates textural and rhythmic accompaniment in response to the playing of both improvisers; impressive and exotic.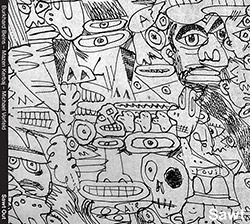 Beins, Burkhard / Mazen Kerbaj / Michael Vorfeld:
Sawt Out
(Herbal International -- Malaysia )



Price: $13.95



Out of Stock
Lebanese trumpeter Mazen Kerbaj, known from "A" Trio and collaborations with Franz Hautzinger, Toshimaru Nakamura, Birgit Uhler, &c., here joins two Berlin percussionist--Burkhard Beins and Michael Vorfeld--both members of Berlin Echtzeitmusik, to record this fascinating studio album of extraordinary technique and sonic control.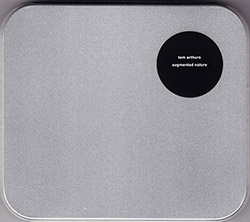 Arthurs, Tom:
Augmented Nature
(Confront -- UK )



Price: $12.95



In Stock
A one-take improvisation recorded in Berlin by trumpeter Tom Arthurs, caught on New Year's Day 2018 using piccolo trumpet, mutes and binaural field recordings, intended for headphone listening, as he provides an incredible sense of location while stimulating his listener with subtle interventions that ultimately act as a backdrop for his distinctive and sly soloing.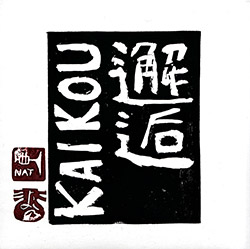 Kaikou (Yoshino / Natsuki Tamura):
Kaikou
(Oniva -- Japan )



Price: $16.95



Out of Stock
An intimate and unique collaboration between two far-ranging Japanese performers--Yoshino, also known for her work in Japanese underground rock, here on biwa (a short-necked fretted lute) and voice; and trumpeter Natsuki Tamura, Satoko Fujii collaborator and Gato Libre leader--presenting exotic narratives in song using instrumental intervention of ardent improvisation.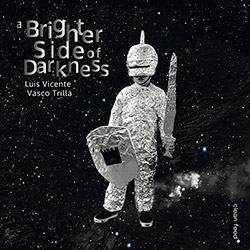 Vicente, Luis / Vasco Trilla:
A Brighter Side Of Darkness
(Clean Feed -- Portugal )



Price: $12.95



In Stock
Starting from silence, the improvisations on this collective and fully spontaneous album from trumpeter Luis Vicente and percussionist Vasco Trilla never reaches cathartic crescendo, but as only skilled innovators such as they can do, they captivate the listener in other-worldly environments of advanced technique and profound intention; engrossing and ineffable.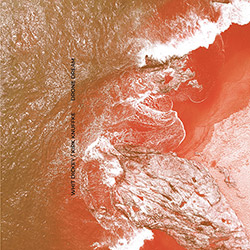 Dickey, Whit / Kirk Knuffke:
Drone Dream [VINYL]
(NoBusiness -- Poland )



Price: $22.95



Out of Stock
Two implicitly lyrical players -- trumpeter Kirk Knuffke and drummer Whit Dickey -- in their second album together of well-paced, thoughtful dialog, an intimate set of recordings that show the adept skills of both as they promote their inherent melodic intentions on their instruments, neither overpowering, but conversing in a warm and rewarding give and take.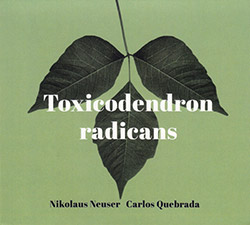 Neuser, Nikolaus / Carlos Quebrada:
Toxicodendron Radicans
(Creative Sources -- Portugal )



Price: $15.95



In Stock
Recording in New York at the Omi International Arts Center in 2018, the duo of German trumpeter Nikolaus Neuser and Brazilian bassist Carlos Eduardo Quebrada Vasquez, Quebrada expanding his bass through electronics, capture an inventive and active set of dialogs, rich in technical skill and continually surprising through twists and turns; action-packed and inspired.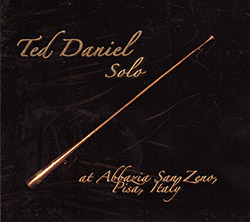 Daniel, Ted:
Solo At Abbazia San Zeno, Pisa, Italy
(Ujamaa Records -- USA )



Price: $14.95



In Stock
Recorded during the Jazz Festival in Pisa, Italy while trumpeter Ted Daniel was touring through Europe, good fortune making an opportunity for Daniel to present his first fully spontaneous solo performance, captured at Abbrazia San Zeno and dedicated to his father, where Daniel plays with authenticity, relaxed warmth, impressive technique and spiritual creativity.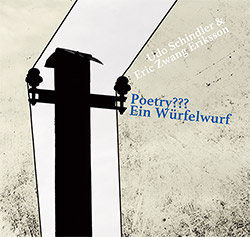 Schindler, Udo / Eric Zwang Eriksson:
Poetry?? Ein Wurfelwurf
(FMR -- UK )



Price: $14.95



Out of Stock
Udo Schindler marks his 80th Salon fur Klang+Kunst in Munich as his first duo recording with a drummer, in a first-time meeting with long-time acquaintance, drummer/percussionist Eric Zwang Eriksson, joining him as they find inspired common ground with Schindler on alto sax, bass clarinet, cornet and euphonium and Eriksson using all aspects of his drums and percussive devices.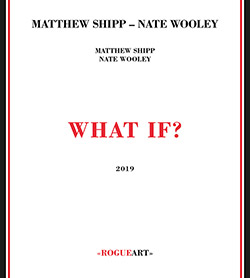 Shipp, Matthew / Nate Wooley:
What If?
(RogueArt -- France )



Price: $15.95



Out of Stock
An authoritative meeting between two of New York City's strongest players--Matthew Shipp on piano and Nate Wooley on trumpet--distilled to their essence after work with saxophonist Ivo Pereleman, here performing a set of 12 Shipp compositions brilliantly captured in the studio, illuminating Shipp's solid mastery of the keys and Wooley's remarkable technique and creative drive.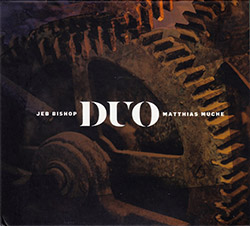 Bishop, Jeb / Matthias Muche:
Duo
(Creative Sources -- Portugal )



Price: $14.95



In Stock
Two trombones free improvising in the studio in Koln from the Duo of Chicago's Jeb Bishop and Cologne's Matthias Muche, both members of the trombone trio Bone-Crusher with Matthias Muller, this album recorded in the studio in Koln just before Bone-Crusher's "Konzert Fur Hannes" (NotTwo), elucidating this facet of the trio in 10 insightful dialogs of awesome technique and wit.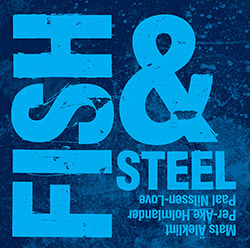 Fish & Steel (Mats Aleklint / Per-Ake Holmlander / Paal Nilssen-Love):
Fish & Steel
(PNL -- Norway )



Price: $14.95



Out of Stock
Distilling a trio from Paal Nillsen-Love's Large Unit results in Fish & Steel, the trio of Mats Aleklint on trombone, Per Ake Holmlander on tuba, and Paal Nilssen-Love on drums & percussion, an unusual brass & drum orchestration in two extended improvisations with an experimental bent that veers in and out of jazz forms with a mischievous attitude and masterful playing.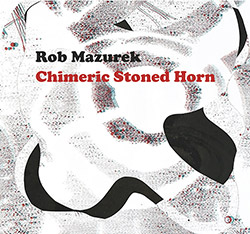 Mazurek, Rob :
Chimeric Stoned Horn [CD]
(Astral Spirits -- USA )



Price: $8.00



Out of Stock
Astral Spirits first CD release comes with a pair of 3D glasses, to allow the listener to view Mazurek's 3D lithographs that cover this album of piccolo trumpet explorations with electronics, voice and percussion, a deeply personal and spiritual album from the Chicago trumpeter, released in conjunction with Mazurek's art opening "Constellation Scores" at URDLA in France.

Thomson, Scott:
Murray - Trombone Solos
(Tour de Bras -- Canada )



Price: $15.95



In Stock
Trombonist Scott Murray (Monicker, AIMToronto) performed this installment of his "Trombone Solos at Odd Hours" series by paying homage after the passing of his friend, painter and drummer John Heward, recording this concert at Heward's studio in his home on Murray Street in Montreal, in a far-ranging and emotional solo performance of fascinating technique and expression.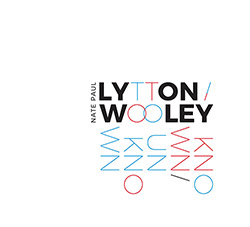 Lytton, Paul / Nate Wooley:
Known / Unknown
(Listen! Foundation (Fundacja Sluchaj!) -- Poland )



Price: $15.95



Out of Stock
Recalling their brokenresearch LP from 2007, trumpeter Nate Wooley and drummer/percussionist Paul Lytton focus on unusual techniques and approaches to their instruments, using amplifiers and electronics to investigate new frontiers in interactive improvisation, each creating inexplicably interesting, masterfully interwoven sonic material.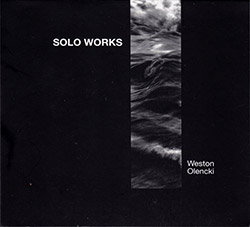 Olencki, Weston:
Solo Works
(Creative Sources -- Portugal )



Price: $14.95



In Stock
New York City-based trombonist/composer Weston Olencki, specializing in the performance and production of experimental music & art, presents four compositions for brass instruments exploring a sound-based and psychoacoustic approach to solo performance, applying extended instrument preparations and fundamental principles of sound synthesis to this acoustic medium.
Best Sellers in This Category:
Evans, Peter / Tim Dahl / Mike Pride: Pulverize The Sound
Smith, Wadada Leo: Red Chrysanthemums | Solos 1977
Frith, Fred / Darren Johnston: Everybody's Somebody's Nobody
Silva, Susana Santos : All The Rivers | Live At Panteao Nacional
Knuffke, Kirk / Ben Goldberg: Uncompahgre
Thollem / Mazurek: Blind Curves and Box Canyons
Houle, Francois / Marco von Orelli: Make That Flight
Wooley, Nate: The Complete Syllables Music [4 CD Box Set]
Vicente, Luis / Vasco Trilla: Made of Mist
Smith, Wadada Leo: Trumpet [3 CDs]
Sarian, Michael / Matthew Putman: A Lifeboat (Part I)
Vicente, Luis / Vasco Trilla: A Brighter Side Of Darkness
Allbee, Liz: Rille
Haubenstock-Ramati, Roman: Mobile For Shakespeare
Silva, Susana Santos: All The Birds And A Telephone Ringing
Richards, Stephanie : Full Moon
Polyorchard (David Menestres / Jeb Bishop): Ink [2 CDs]
Sirius (Tembe / Trinite): Acoustic Main Suite Plus The Inner One
Nakatani, Tatsuya / Kris Tiner: Dagny
Dorner, Axel / Allemano, Lina: Aphelia