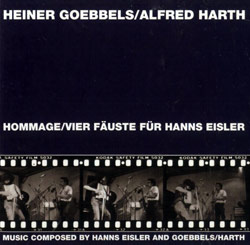 Goebbels, Heiner / Harth, Alfred :
Hommage/Fier Fauste fur Hanns Eisler & Von Sprengen des Gartens [2 CDs]
(Recommended Records -- Great Britain )



Price: $16.00



Out of Stock

ONJO: Otomo Yoshihide's New Jazz Orchestra:
ONJO
(Doubtmusic -- Japan )



Price: $19.95



Out of Stock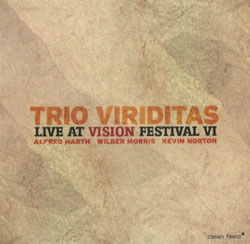 Trio Viriditas:
Live at Vision Festival VI
(Clean Feed -- Portugal )



Price: $14.95



In Stock
The excellent trio of Alfred Harth on sax, Kevin Norton on percussion, and the late Wilber Morris on bass, performing at the 2001 Vision Festival VI in New York City.f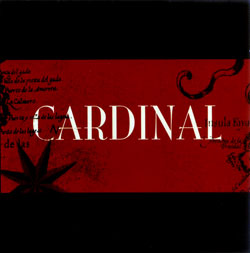 Cosottini / Melani / Miano / Pisani:
Cardinal
(Impressus Records -- USA )



Price: $13.95



In Stock
The quartet of Cosottini, Melano, Pisani, Miano (EAQuartet Electroacoustic) in compositions referring to the 4 cardinal map points using graphic scores, games, open readings, &c.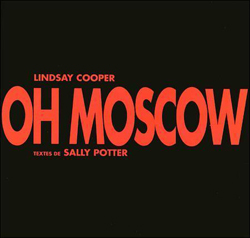 Cooper, Lindsay:
Oh Moscow
(Les Disques Victo -- Canada )



Price: $15.95



Out of Stock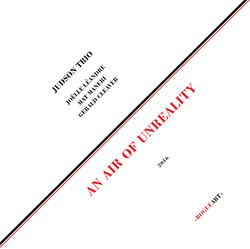 Judson Trio (Joelle Leandre / Mat Maneri / Gerald Cleaver):
An Air of Unreality [VINYL]
(RogueArt -- France )



Price: $19.95



Out of Stock
A live performance at Judson Church in Manhattan as part of the 20th Vision Festival from the NY/France free improvising trio of Joelle Leandre on double bass, Mat Maneri on viola, and Gerald Cleaver on drums and percussion, two tracks of steadily building, incredibly compatible dialog.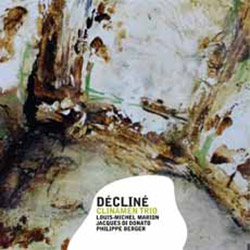 Clinamen Trio (Marion / Di Donato / Berger):
Decline
(Creative Sources -- Portugal )



Price: $15.95



In Stock
Roman philosopher Titus Lucretius Carus named "Clinamen" the unpredictable (in time and space) swerve of atoms falling in the void, which aptly describes the unexpected directions taken in subtle free improvisation from this French trio, led by bassist Louis-Michel Marion, with Jacques Di Donato on clarinet, and Philippe Berger on viola.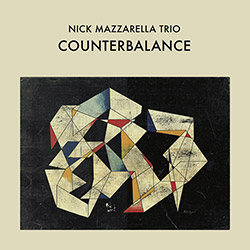 Mazzarella, Nick Trio:
Counterbalance [VINYL]
(Astral Spirits -- USA )



Price: $19.95



Out of Stock
From 2008-16 until drummer Frank Rosaly moved to Amsterdam, alto saxophonist Nick Mazzarella's Trio was an active part of Chicago's creative jazz scene; in early 2018 Rosaly returned for a visit and Mazzarella composed a suite of 6 new pieces to commemorate the trio's tenth anniversary, the exuberant result this excellent concert recorded at Co-Prosperity Sphere!
Best Sellers in This Category:
Judson Trio (Joelle Leandre / Mat Maneri / Gerald Cleaver): An Air of Unreality [VINYL]
Mazzarella, Nick Trio: Counterbalance [VINYL]
Clinamen Trio (Marion / Di Donato / Berger): Decline
Cooper, Lindsay: Oh Moscow
Trio Viriditas: Live at Vision Festival VI
Goebbels, Heiner / Harth, Alfred : Hommage/Fier Fauste fur Hanns Eisler & Von Sprengen des Gartens [
ONJO: Otomo Yoshihide's New Jazz Orchestra: ONJO