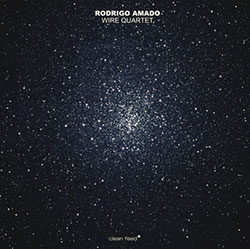 Amado, Rodrigo / Mota / Faustino / Ferrandini:
Wire Quartet
(Clean Feed -- Portugal )



Price: $12.95



In Stock
Saxophonist Rodrigo Amado in a quartet with 2/3's of Red Trio - bassist Hernani Faustino and drummer Gabriel Ferrandini - and guitarist Manuel Mota adding unusual angles to their exemplary blues-based free improvisation.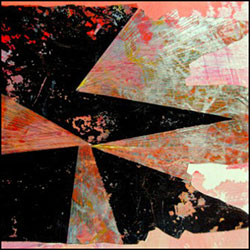 Chicago Underground Duo:
Locus
(Northern Spy -- USA )



Price: $13.95



Out of Stock
The Chicago duo of Rob Mazurek and Chad Taylor on cornet, synth, electronics, bamboo flutes drums, mbira, guitar & balaphone, mixings bits of breakbeat and Afropop with jazz, ambient and electronica elements in unmistakable and compelling grooves.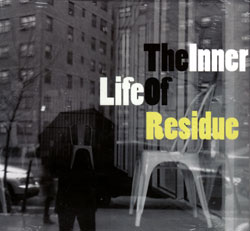 Cosottini, Miro / Miano, Tonino:
The Inner Life Of Residue
(IRCdiscs / Impressus -- USA )



Price: $13.95



In Stock
The duo of NY-based pianist Tonino Miano and trumpeter Mirio Cosottini in a "voyage within where the musicians try to abandon preconceived notions of sound and let the past and the present collide to give us clues as to who we are".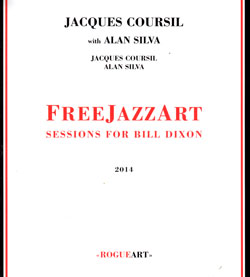 Coursil, Jacques with Alan Silva:
FreeJazzArt
(RogueArt -- France )



Price: $15.95



Out of Stock
Trumpeter Jacques Coursil's in duo with double bassist Alan Silva, frequently using the bow, recorded over two days at La Muse en Circuit, Alfortville, France; intimate and lyrical dialog from two old friends in 3 sessions for the late trumpeter Bill Dixon.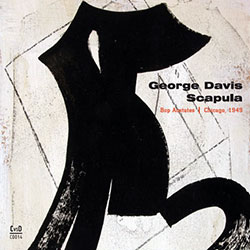 Davis, George:
Scapula: Bop Acetates, Chicago, 1949
(Corbett vs. Dempsey -- USA )



Price: $13.95



Out of Stock
Restoring post-war Chicago jazz saxophonist George Davis' late 40s 78-rpm releases of bop and R&B numbers announced by Davis himself, swinging music rescued from obscurity to expand our knowledge of Chicago bop history.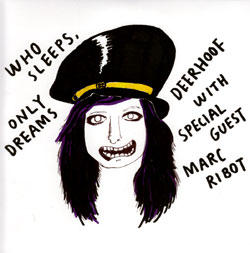 Deerhoof & Marc Ribot's Ceramic Dog:
Split 7-inch [VINYL 7-inch] [RSD RELEASE]
(Northern Spy -- USA )



Price: $11.95



Out of Stock
A Record Store Day Release, a split 7" with Marc Ribot's Ceramic Dog (Ribot/Ismaily/Smith) on one side, and Deerfhoof with Marc Ribot on the other side.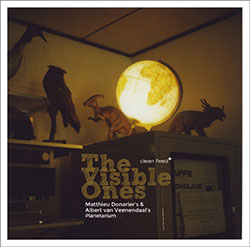 Donarier's, Matthieu / Albert van Veenendaal's Planetarium:
The Visible Ones
(Clean Feed -- Portugal )



Price: $12.95



Out of Stock
The duo of French saxophonist Matthieu Donarier and Dutch pianist/prepared pianist Albert van Veenendaal (I Compani), beautifully paced and inventive dialog between two melodic players who embrace both improvisational and compositional styles.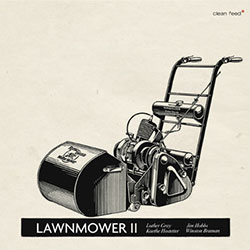 Gray / Hobbs / Hostetter / Braman:
Lawnmower II
(Clean Feed -- Portugal )



Price: $14.95



In Stock
The second take of Boston area drummer Luther Grays' project Lawnmower with Jim Hobbs on sax, Kaethe Hostetter on violin and Winston Braman on electric bass, excellent jazz with unique instrumentation and a diversity of approaches.

Korekyojinn (Tatsuya / Natsuki / Mitsuru):
Jackson [2014 Remaster] (incl "Kaleidoscope" and "Yes Medley")
(Magaibutsu -- Japan )



Price: $15.95



Out of Stock
A 2014 reissue of this 2006 release, adding a complete 10.5 minute version of "Kaleidoscope", and an amazing "Yes Medley", from the trio of drummer Yoshida Tatsuya, bassist Nasuno Mitsuru, and guitarist Kido Natsuki.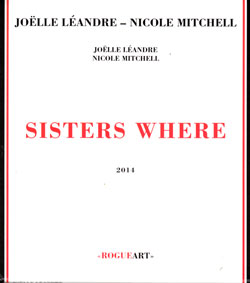 Leandre, Joelle / Nicole Mitchell:
Sisters Where
(RogueArt -- France )



Price: $15.95



Out of Stock
Bridging two generations between Chicago and France, "Sisters Where" is an inspired and freely improvised dialog from flutist Nicole Mitchell and double bassist Joelle Leandre, presenting six studio recordings of inventive and lyrical playing.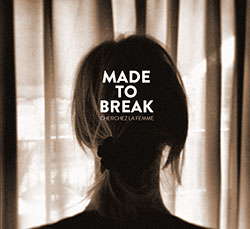 Made to Break:
Cherchez la Femme
(Trost Records -- Austria )



Price: $16.95



Out of Stock
The quartet of Ken Vandermark on saxes, Christof Kurzmann on electronics, Devin Hoff on bass and Tim Daisy on drums trace women's influence on contemporary art, especially music, painting and photography, through 3 incredible examples of modern jazz.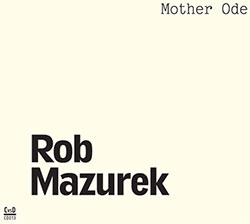 Mazurek, Rob:
Mother Ode
(Corbett vs. Dempsey -- USA )



Price: $13.95



Out of Stock
An emotional solo concert performed at Chicago's Corbett vs. Dempsey gallery, an ode to Mazurek's mother a few months after her passing, on cornet, flutes, bells, books, maracas, apples, and little electronics, in a touching and beautiful celebration of her life.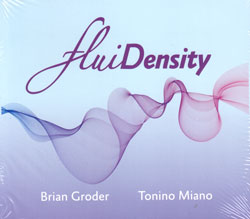 Miano, Tonino / Brian Groder:
FluiDensity
(Latham / Impressus Records -- USA )



Price: $13.95



In Stock
The duo of pianist Tonino Miano and trumpeter Brian Groder, both NY based, in a sophisticated jazz duo that borrows from melodic, avant and compositional jazz forms in a strong and compelling dialog.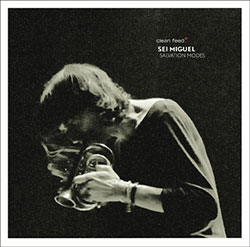 Miguel, Sei :
Salvation Modes
(Clean Feed -- Portugal )



Price: $12.95



Out of Stock
Three groupings and three large works from Portugese trumpeter Sei Miguel, in bands including Rafael Toral, Erenesto Rodrigues, Nuno Tores, &c., performances of scores that he's written over the past 30 years that have never or have rarely been heard previously.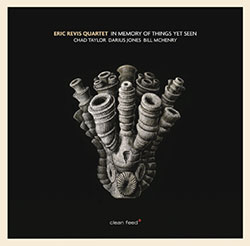 Revis, Eric / Taylor / McHenry / Jones / Branford Marsalis:
In Memory of Things Yet Seen
(Clean Feed -- Portugal )



Price: $12.95



In Stock
A superb modern jazz release from NY bassist Eric Revis with Chad Taylor (drums), Bill McHenry (sax) and Darius Jones (sax), plus special guest Branford Marsalis on two tracks.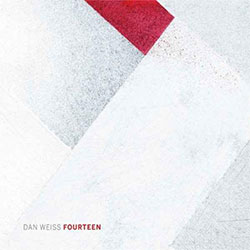 Weiss, Dan:
Fourteen
(Pi Recordings -- USA )



Price: $14.95



Out of Stock
Fourteen musicians perform drummer Dan Weiss' ambitious compositional project, a through-composed work featuring an ensemble with guitar, horns, voices, harp, piano, organ, bass and percussion, with players including Weiss, Matt Mitchell, Judith Berkson, David Binney, &c. &c.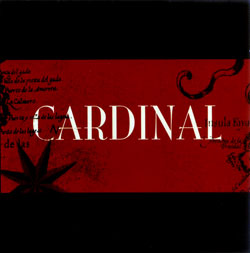 Cosottini / Melani / Miano / Pisani:
Cardinal
(Impressus Records -- USA )



Price: $13.95



In Stock
The quartet of Cosottini, Melano, Pisani, Miano (EAQuartet Electroacoustic) in compositions referring to the 4 cardinal map points using graphic scores, games, open readings, &c.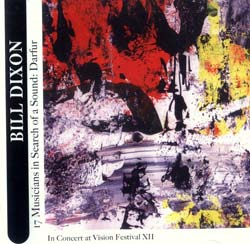 Dixon Orchestra, Bill:
17 Musicians In Search of a Sound: Darfur
(Aum Fidelity -- USA )



Price: $14.95



Out of Stock
Legendary trumpeter, composer and educator Bill Dixon in a 17 piece orchestra playing original compositions live at the 12th Vision Festival in New York City.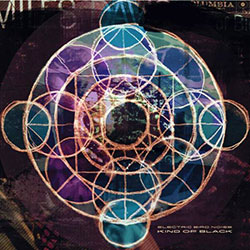 Electric Bird Noise:
Kind Of Black
(Silber -- USA )



Price: $10.95



Out of Stock
Electric Bird Noise (Brian Lea McKenzie) goes back to his guitar roots for a challenging record built from dissonant chords, which McKenzie refers to as "elevator music for art galleries"; hypnotically jarring music creating a unique sonic tapestry.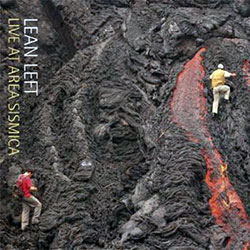 Lean Left:
Live At Area Sismica
(Unsounds -- Netherlands )



Price: $15.95



In Stock
The amazing combination of Ex guitarists Terrie Ex and Andy Moor with drummer Paal Nilssen-love and Chicago saxophonist Ken Vandermark in their 5th release, a live album from Italy showing the aggressive and exuberantly determined band in excellent form.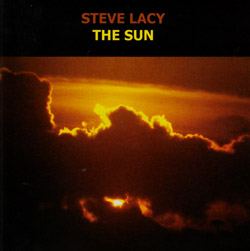 Lacy, Steve:
The Sun
(Emanem -- Great Britain )



Price: $16.95



Out of Stock
Four sessions of music mostly against the Vietnam War - all featuring Steve Lacy and Irene Aebi, in sextet, trio, and quintet with associates including Enrico Rava, Karl Berger, Kent Carter, Richard Tietelbaum, &c.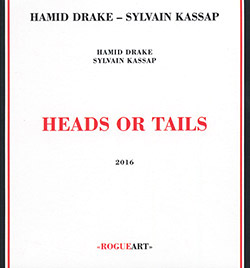 Drake, Hamid / Sylvain Kassap:
Heads Or Tails [2 CDs]
(RogueArt -- France )



Price: $23.95



Out of Stock
A masterful fountain of melodic ideas, intriguing rhythms, and exceptional technical skill from the duo of Hamid Drake on drums and frame drum, and Sylvain Kassap on clarinets and chalumeau, recording live at the France Musique at Studio Theatre d'Alfortville and in the studio.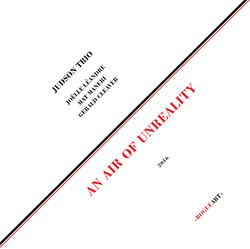 Judson Trio (Joelle Leandre / Mat Maneri / Gerald Cleaver):
An Air of Unreality [VINYL]
(RogueArt -- France )



Price: $19.95



Out of Stock
A live performance at Judson Church in Manhattan as part of the 20th Vision Festival from the NY/France free improvising trio of Joelle Leandre on double bass, Mat Maneri on viola, and Gerald Cleaver on drums and percussion, two tracks of steadily building, incredibly compatible dialog.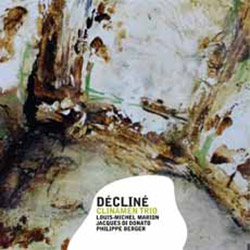 Clinamen Trio (Marion / Di Donato / Berger):
Decline
(Creative Sources -- Portugal )



Price: $15.95



In Stock
Roman philosopher Titus Lucretius Carus named "Clinamen" the unpredictable (in time and space) swerve of atoms falling in the void, which aptly describes the unexpected directions taken in subtle free improvisation from this French trio, led by bassist Louis-Michel Marion, with Jacques Di Donato on clarinet, and Philippe Berger on viola.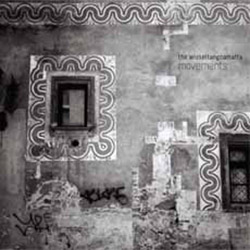 Wisseltangcamatta, The:
Movements
(Creative Sources -- Portugal )



Price: $15.95



Out of Stock
Live recordings at LOFT in Cologne, Germany from the trio of George Wissel on prepared saxophone, Achim Tang on doublebass, and Simon Camatta on drums & percussion, performing seven "Movements" that use prodigious technique with reserve and direction, revealing the structure of their work as the pieces build and recede in fascinating ways.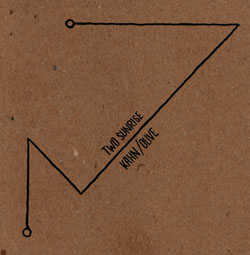 Kahn, Jason / Tim Olive:
Two Sunrise
(845 Audio -- Japan )



Price: $10.95



In Stock
The first meetings of Jason Kahn (analog electronic) and Tim Olive (one-string magnetic pickup device) recording in a studio session in Kyoto, 2012 for four eventful and intricately structured works with a distinct developmental momentum.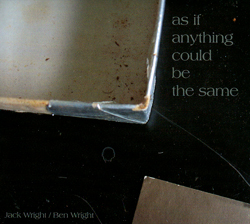 Wright, Jack:
As If Anything Can Be The Same
(Relative Pitch -- USA )



Price: $13.95



In Stock
Acclaimed free improvising saxophonist Jack Wright is joined by his son Ben on double bass for these exceptional duos that balance space and color through extended techniques and an impecable sense of timing.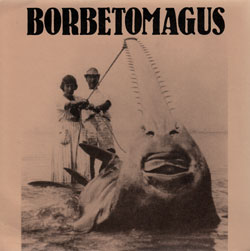 Borbetomagus:
Coelacanth [7" VINYL]
(Butt Rag -- USA )



Price: $9.95



Out of Stock
Savage noise jazz in a rare 7" from the early 90s by the trio of saxophonists Don Dietrich and Jim Sauter and electric guitarist Donald Miller, two live version of "Coelacanth" recorded a year apart.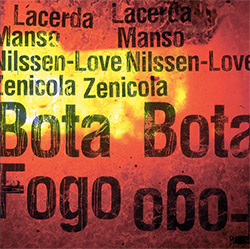 Lacerda / Manso / Nilssen-Love / Zenicola:
Bota Fogo
(Bocian Records 2014/QTV/PNL -- Norway )



Price: $15.95



In Stock
A live recording of two extended improvisations at Audio Rebel's Quintavant in Rio de Janeiro, Brazil from the quartet of Arthur Lacerda on guitar and electronics, electric bassist Felipe Zenicola, guitarist Eduardo Manso, and drummer/percussionist Paal Nilssen-Love.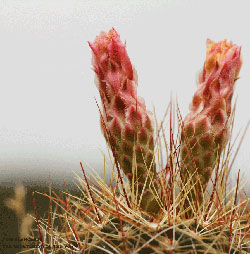 Blancarte, Tom:
The Shortening Of The Way [VINYL]
(Tubapede -- USA )



Price: $16.95



In Stock
A contrasting album of beauty and sonic exploration from Texas native, NY bassist Tom Blancarte, fueled by quotes from Frank Herbert and Ran Prieur, an unusual and creative album using extended and imaginative techniques from one of NY's finest bassists.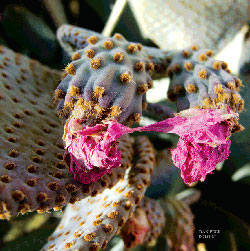 Peck, Dan:
Solo [VINYL]
(Tubapede -- USA )



Price: $16.95



In Stock
Inspired by Nikola Tesla and Karlheinz Stockhausen's collection of text pieces, "From the Seven Days", tuba player Dan Peck's solo album is an intense collection of deep tones in bold minimalism, and in clatteringly frightful tuba interactions.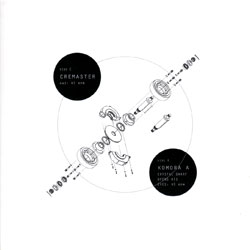 Cremaster / Komora A:
split [7-inch VINYL] [Used Item]
(Monotype -- Poland )



Price: $11.66



In Stock
A split 7" release between Cremaster (Alfredo Costa Monteiro (electronics) and Ferran Fages (feedback mixing board and electroacoustic devices); and the Komora A trio of Karol Koszniec (electronics), Dominik Kowalczyk (laptop) and Jakub Mikolajczyk (modular synth).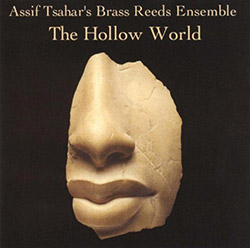 Tsahar, Assif Brass Reeds Ensemble:
The Hollow World
(Hopscotch Records -- USA )



Price: $13.95



In Stock
Tsahar's 9-piece Brass Reeds Ensemble Herb Robertson, Chris Jonas, Rob Brown, Susie Ibarra, &c. is an ambitious and incredible undertaking of group improvisation.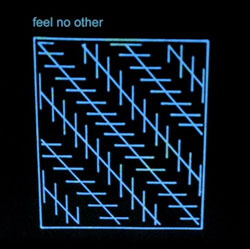 Feel No Other:
Feel No Other
(Silber -- USA )



Price: $10.95



In Stock
Electric Bird Noise artist Brian Lea McKenzie extends his concepts in a new duo with vocalist Claudia Gregory (Exhaust the Fox, Claudia Versus the Queen of Hearts), with a new band name and a compelling set of epic electro-rock songs.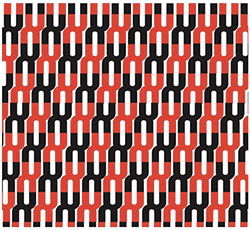 Xambuca:
Joulupukki
(Erototox Decodings -- USA )



Price: $12.95



In Stock
A series of vignettes inspired by and dedicated to the Saami people living at the top of Fenno-Scandinavian peninsula from Chandra Shukla (Xambuka), in absorbing beats and effects, synthetic sound sculptures and exotic sound.