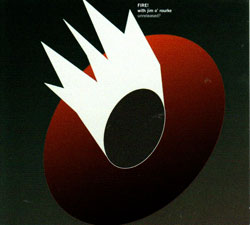 Fire! With Jim O'Rourke:
Unreleased?
(Rune Grammofon -- Norway )



Price: $16.95



Out of Stock
Mats Gustafsson, Johan Berthling and Andreas Werlin are joined by Jim O'Rourke to add a driving guitar & electronic layer to the "hypnotic jazz psychedelia and sonic mayhem" of Fire!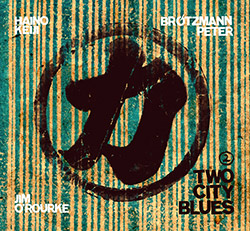 Haino, Keiji / Peter Brotzmann / Jim O'Rourke:
Two City Blues PT 2
(Trost Records -- Austria )



Price: $16.95



Out of Stock
One of two sets recorded on one intense night at Tokyo's Shinjuku Pit Inn from the trio of Japanese improvised rock legend Haino Keiji, European Free Jazz saxophone master Peter Brotzmann, and versatile American composer and musician Jim O'Rourke.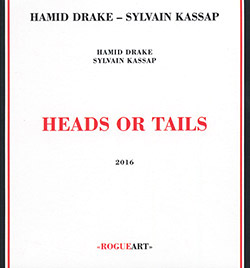 Drake, Hamid / Sylvain Kassap:
Heads Or Tails [2 CDs]
(RogueArt -- France )



Price: $23.95



Out of Stock
A masterful fountain of melodic ideas, intriguing rhythms, and exceptional technical skill from the duo of Hamid Drake on drums and frame drum, and Sylvain Kassap on clarinets and chalumeau, recording live at the France Musique at Studio Theatre dÕAlfortville and in the studio.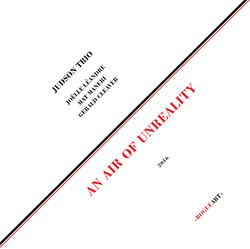 Judson Trio (Joelle Leandre / Mat Maneri / Gerald Cleaver):
An Air of Unreality [VINYL]
(RogueArt -- France )



Price: $19.95



Out of Stock
A live performance at Judson Church in Manhattan as part of the 20th Vision Festival from the NY/France free improvising trio of Joelle Leandre on double bass, Mat Maneri on viola, and Gerald Cleaver on drums and percussion, two tracks of steadily building, incredibly compatible dialog.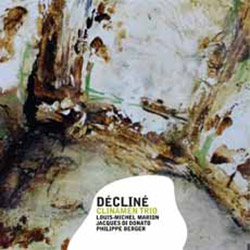 Clinamen Trio (Marion / Di Donato / Berger):
Decline
(Creative Sources -- Portugal )



Price: $15.95



In Stock
Roman philosopher Titus Lucretius Carus named "Clinamen" the unpredictable (in time and space) swerve of atoms falling in the void, which aptly describes the unexpected directions taken in subtle free improvisation from this French trio, led by bassist Louis-Michel Marion, with Jacques Di Donato on clarinet, and Philippe Berger on viola.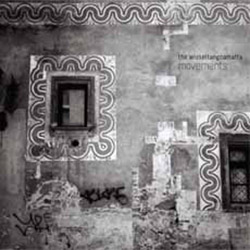 Wisseltangcamatta, The:
Movements
(Creative Sources -- Portugal )



Price: $15.95



Out of Stock
Live recordings at LOFT in Cologne, Germany from the trio of George Wissel on prepared saxophone, Achim Tang on doublebass, and Simon Camatta on drums & percussion, performing seven "Movements" that use prodigious technique with reserve and direction, revealing the structure of their work as the pieces build and recede in fascinating ways.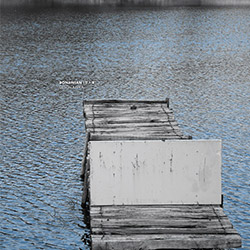 Bonjintan (Akira Sakata / Jim O'Rourke / Giovanni Di Domenico / Tatsuhisa Yamamoto):
Dental Kafka [VINYL]
(Trost Records -- Austria )



Price: $22.95



In Stock
The 2nd release from the Bonjintan quartet led by Akira Sakata on saxophone, clarinet & voice, with Jim O'Rourke on double bass, Giovanni Di Domenico on piano & Hohner pianet, and Tatsuhisa Yamamoto on drums, an international grouping with experimental approaches to improvisation and avant music, yielding unusual results of great character, tension and pointed expression.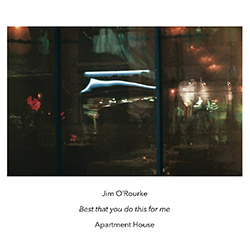 O'Rourke, Jim / Apartment House:
Best That You Do This For Me
(Another Timbre -- UK )



Price: $15.95



In Stock
The UK ensemble Apartment House commissioned this work from composer & experimenter Jim O'Rourke based on their performance of other O'Rourke works, here interpreting a new graphic score designed like a sonic mobile, creating a minimal yet episodic piece of flexible interpretation as the performers whistle, hum and quietly sing in combination with bowed harmonics.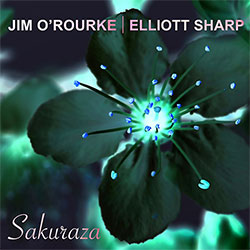 O'Rourke, Jim / Elliott Sharp:
Sakuraza
(zOaR Records -- USA )



Price: $12.95



Out of Stock
In 2021 Elliott Sharp celebrated his 70th year through a series of concerts, this performance at Sakuraza in Kofu, Japan with Jim O'Rourke the 2nd in the series, Sharp on bass clarinet, a Strandberg Boden 8-string guitarbass & electronics while O'Rourke performed on synthesizers and electronics, for a spectacular set of 7 improvised electroacoustic dialogs.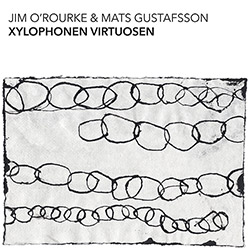 O'Rourke, Jim / Mats Gustafsson:
Xylophonen Virtuosen
(Trost Records -- Austria )



Price: $17.95



Out of Stock
Dedicated to Derek Bailey, these long out of print, subtle and delicate duo recordings captured in Chicago between Mats Gustafsson on tenor sax, fluteophone, flute & "junk" and Jim O'Rourke on guitar, accordeon and also on "junk", were originally released in 1999 on the Incus label, here remastered, in some cases remixed, and adding previously unreleased material.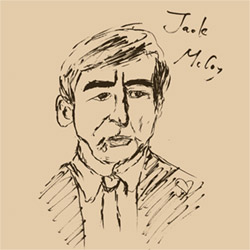 Ishibashi, Eiko:
For McCoy [VINYL]
(Black Truffle -- Australia )



Price: $29.95



In Stock
Using musique concrète techniques, ECM-inspired jazz, rich layers of synths and hints of pop into immersive and affecting structures, composer Eiko Ishibashi, along with collaborators including Jim O'Rourke on guitar & acoustic bass, create a musical portrayal in two parts plus a coda of the character Jack McCoy, portrayed by Sam Waterston in the TV show Law & Order.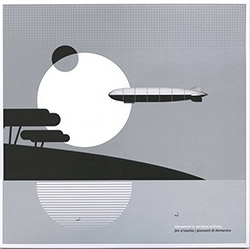 O'Rourke, Jim / Giovanni Di Domenico:
Immanent in Nervous Activity [VINYL]
(Die Schachtel -- Italy )



Price: $29.95



Out of Stock
The collaboration between electroacoustic artist Jim O'Rourke and Giovanni Di Domenico continues with this composition, a second chapter to the duo's 2015 album, Arco, here in two extended parts performed by the composers and Eiko Ishibashi on flute and Tatsuhisa Yamamoto on snare drum, starting with rolling piano figures and emerging into expansive electronic textures.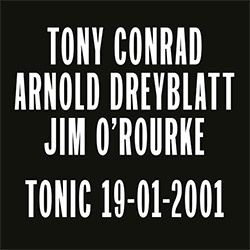 Conrad, Tony / Arnold Dreyblatt / Jim O'Rourke:
Tonic 19-01-2001 [VINYL]
(Black Truffle -- Australia )



Price: $32.95



In Stock
In 2001 the trio of Tony Conrad, Arnold Dreyblatt and Jim O'Rourke performed an extended improvisation at a concert organized by David Weinstein at Manhattan's experimental concert space Tonic, each artist presenting a solo work followed by this incredible work of ecstatic integrated drone, texture and harmonic interaction from immensely intertwining strings.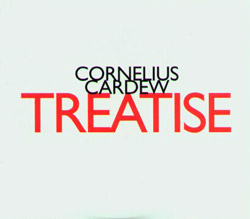 Cardew, Cornelius:
Treatise
(Hat [now] ART -- Switzerland )


Price: $29.95



Out of Stock
Best Sellers in This Category:
O'Rourke, Jim / Apartment House: Best That You Do This For Me
Clinamen Trio (Marion / Di Donato / Berger): Decline
Bonjintan (Akira Sakata / Jim O'Rourke / Giovanni Di Domenico / Tatsuhisa Yamamoto): Dental Kafka [V
Ishibashi, Eiko: For McCoy [VINYL]
Conrad, Tony / Arnold Dreyblatt / Jim O'Rourke: Tonic 19-01-2001 [VINYL]