Woodwinds, Brass & Other Horns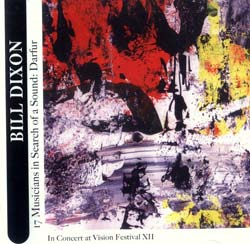 Dixon Orchestra, Bill:
17 Musicians In Search of a Sound: Darfur
(Aum Fidelity -- USA )



Price: $14.95



Out of Stock
Legendary trumpeter, composer and educator Bill Dixon in a 17 piece orchestra playing original compositions live at the 12th Vision Festival in New York City.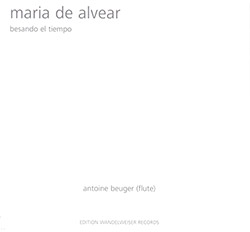 de Alvear, Maria / Antoine Beuger:
Besando El Tiempo [2 CDs]
(Edition Wandelweiser Records -- Germany )



Price: $12.95



In Stock
Antoine Beuger performs composer Maria De Alvear's 1995 contemplative work "Besando El Tiempo" (Kissing The Time) written using an automatic script and originally composed for the flautist Caren Levine; after hearing Beuger's interpretation she requested that he record it, the result this rendition that takes the composition on an introspective journey.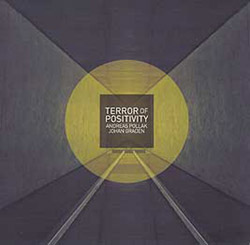 Pollak, Andreas / Johan Graden:
Terror Of Positivity
(Creative Sources -- Portugal )



Price: $15.95



Out of Stock
The Swedish duo of percussionist Andreas Pollak and prepared pianist Johan Graden (Adam & Alma) in an album of references and innuendo, clandestine and furtive sounds that evoke great mystery and drama in beautifully shaped sound; evocative music that deceives to emerge from the electronic realm while in actuality coming from all acoustic sources.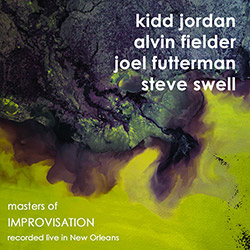 Jordan, Kidd / Alvin Fielder / Joel Futterman / Steve Swell:
Masters Of Improvisation
(Valid -- USA )



Price: $13.95



Out of Stock
The New Orleans bass-less free jazz trio of tenor saxophonist Kidd Jordan, drummer Alvin Fielder and pianist Joel Futterman are joined by New York trombonist Steve Swell for a concert at the Old US Mint for an absolutely superlative recording of lyrical and expansive collective improvisation, each player urging the other on as they create instant epics of modern jazz.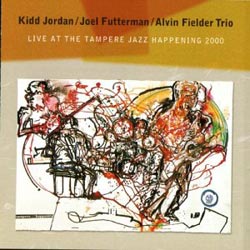 Jordan, Kidd / Joel Futterman / Alvin Fielder Trio:
Live At The Tampere Jazz Happening 2000
(CLM -- USA )



Price: $15.95



Out of Stock
A superb live album recorded at the 2000 Tampere Jazz Happening, Pakkahuone, Finland, and the 4th release from the trio of Kidd Jordan on tenor sax, Joel Futterman on piano, soprano sax & indian wooden flute, and Alvin Fielder on drums & percussion; improvisation performed like old friends, the album divided into six tracks plus an encore but performed as one long piece.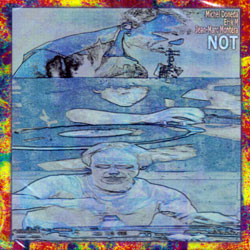 Doneda, Michel / Erik M / Jean-Marc Montera:
Not
(Les Disques Victo -- Canada )



Price: $15.95



Out of Stock
Live recordings in France, 1999 from the trio of saxophonist Michel Doneda, turntablist Erik M, and guitarist/electronic/object player Jean-Marc Montera, a frenetic concert of sonic mayhem.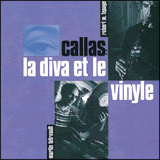 Lepage, Robert Marcel, Martin Tétreault:
Callas: La diva et le vinyle
(Ambiances Magnetiques -- Canada )



Price: $14.95



Out of Stock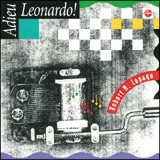 Lepage, Robert Marcel:
Adieu Leonardo!
(Ambiances Magnetiques -- Canada )



Price: $12.95



In Stock

Options / Ughi:
South Of Brooklyn
(577 Records -- USA )



Price: $14.45



In Stock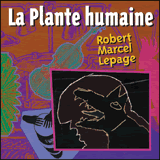 Lepage, Robert Marcel:
La Plante Humaine
(Ambiances Magnetiques -- Canada )


Price: $10.00



In Stock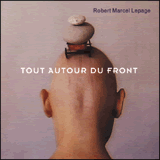 Lepage, Robert Marcel:
Tout Autour du Front
(Ambiances Magnetiques -- Canada )


Price: $14.95



In Stock
Best Sellers in This Category:
Jordan, Kidd / Alvin Fielder / Joel Futterman / Steve Swell: Masters Of Improvisation
Jordan, Kidd / Joel Futterman / Alvin Fielder Trio: Live At The Tampere Jazz Happening 2000
de Alvear, Maria / Antoine Beuger: Besando El Tiempo [2 CDs]
Pollak, Andreas / Johan Graden: Terror Of Positivity
Doneda, Michel / Erik M / Jean-Marc Montera: Not
Dixon Orchestra, Bill: 17 Musicians In Search of a Sound: Darfur
Options / Ughi: South Of Brooklyn