Page 2 of 2 | 1 | 2 | 92 products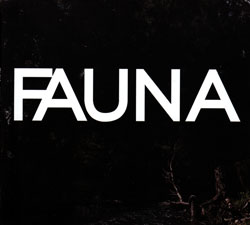 Fauna (Simon Rose / Paul Stapleton):
Fauna
(pfmentum -- USA )



Price: $13.95



In Stock
British saxophonist Simon Rose uses extended and evocative techniques in this exceptional set of duos with Paul Stapleton, who plays a Bonsai Sound Sculpture, an assemblage of unusual electronic and acoustic components allowing a wide range of expression.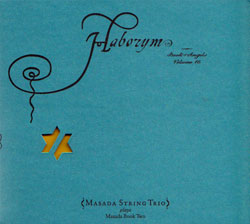 Masada String Trio; John Zorn (Saxophone):
Haborym: The Book Of Angels Volume 16
(Tzadik -- USA )



Price: $13.95



Out of Stock
The 16th release in John Zorn's series "The Book of Angels" reworking the Masada songbook, here with the Masada String Trio of Greg Cohen, Mark Feldman, and Erik Friedlander.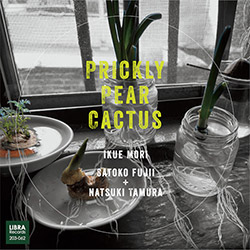 Mori, Ikue / Satoko Fujii / Natsuki Tamura:
Prickly Pear Cactus
(Libra -- Japan )



Price: $16.95



In Stock
Extending their previous collaborations during the time of pandemic, NY electronic improviser Ikue Mori and Japanese improvisers Natsuki Tamura on trumpet and Satoko Fujii on piano developed this extraordinary ea-improv album via file exchange, starting with Fujii's piano improvisations to which Mori & Tamura added their layers, with Mori mixing the final, startling results.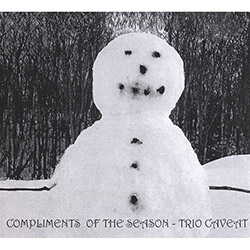 Trio Caveat (Ligenfritz / McLellan / Moritz):
Compliments Of The Season
(KMB Jazz -- USA )



Price: $6.60



In Stock
The debut album of the New York Trio Caveat of Jonathan Moritz on tenor and soprano saxophones, John McLellan on drums, and James Ilgenfritz on bass, in an unusual Christmas album taking understated and obscure approaches to tunes like "Blue Christmas" and "Dreidel", where only the attentive listener discovers the melodic and harmonic basis for each tune.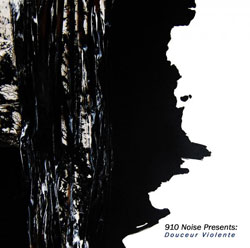 Various Artists:
910 Noise Presents: Douceur Violente
(ACK Recordings -- USA )



Price: $9.95



In Stock
910 Noise presents: Douceur Violente A 14 track compilation of electronic and noise artists from Wilmington, North Carolina.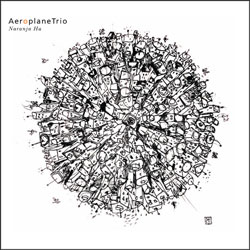 Aeroplane Trio:
Naranja Ha [CD & DVD]
(Drip Audio -- Canada )



Price: $14.95



In Stock
CD & concert DVD of this well-conncected Vancouver acoustic jazz trio, who make delicate and combustible music while twisting and contorting their instruments in unusual ways.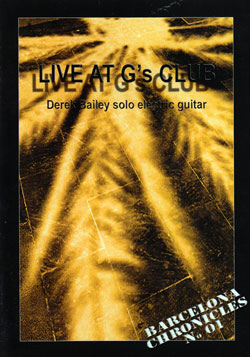 Bailey, Derek:
Live at G's Club - Barcelona Chronicles
(Incus -- UK )


Price: $14.00



Out of Stock
London Scene guitar master Derek Bailey from a 2004 live recording performing solo on electric guitar at G's Club, originally issued as a CDR but here complete on DVD.
Best Sellers in This Category:
Schlippenbach / Parker / Edwards / Prevost: 3 Nights at Cafe Oto
Baron, Joey / Bill Frisell: Just Listen
Smith Quartet with John Tilbury: Morton Feldman: Music for Piano and Strings Volume 3 [DVD-AUDIO]
Mori, Ikue / Satoko Fujii / Natsuki Tamura: Prickly Pear Cactus
Braxton, Anthony: Trillium J [4 CDs + Blu Ray]
Braxton, Anthony & Taylor Ho Bynum: Duo (Amherst) 2010 [DVD]
Amu (Fujii / Tamura / Itani / Wildenhahn): Weave [CD & DVD]
Avenel, Jean-Jacques / Siegfried Kessler / Daunik Lazro : Ecstatic Jazz (Crypte Des Franciscains Bez
Various Artists: 30 Jahre Inventionen 1982-2012 [2 CDs + DVD]
Juxtavoices: Warning: May Contain Notes
Mostly Other People Do the Killing: This Is Our Moosic
Sonifications (Banks / Canha / Taylor): The Anthropocene Epoch [CD + DVD]
Smith Quartet with John Tilbury: Morton Feldman: Music for Piano and Strings Volume 2 [DVD-AUDIO]
Uchihashi, Kazuhisa / Tatsuya Yoshida : Improvisations 3 [DVD]
Bertoia, Harry: Sonambients: The Sound Sculpture Of Harry Bertoia [CD + DVD]
Kazuhisa, Uchihashi / Yoshida Tatsuya: Improvisations 4 [DVD AUDIO + IMAGES]
Fauna (Simon Rose / Paul Stapleton): Fauna
Clinamen Trio (Marion / Di Donato / Berger): Decline
Guionnet, Jean-Luc + Eric La Casa: Reflected Waves [60 pages 21x25 cm + DVD video 1h48mn]
Delta Saxophone Quartet: Uneasy Dreams [DVD]