Page 1 of 2 | 1 | 2 | 88 products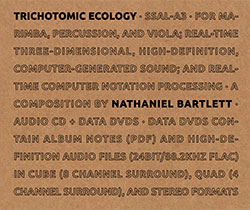 Bartlett, Nathaniel:
Trichotomic Ecology [CD + DVD] [Used Item]
(Sound-Space Audio Lab -- USA )



Price: $14.95



In Stock
Electronic artist Nathaniel Bartlett (marimba, computer) is joined by Geoffrey Brady (percussion) and Nils Bultmann (viola) for a physical and temporal sound experience.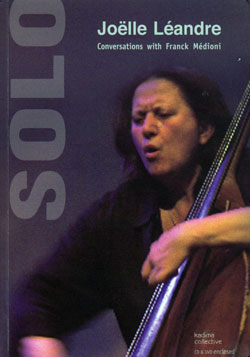 Leandre, Joelle:
Solo: Conversations With Franck Medioni [BOOK + CD + DVD]
(Kadima Triptych -- Israel )



Price: $39.95



In Stock
Frank Medioni interviewed bassist Joelle Leandre over two years at her home in Paris to create the narrative of this book; also included is a CD and DVD of two solo performances in Piednu and Guelph.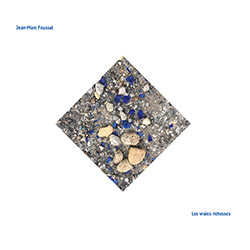 Fousatt, Jean-Marc:
Les Vraies Richesses [VINYL + DVD]
(Fou Records -- France )



Price: $26.96



In Stock
Two concerts by improvising keyboardist and vocalist Jean-Marc Foussat, on the LP a recording at the Tout Rennes S'Emmerde event organized by From Town to Town, Capital Taboule, Consternation, L'Effroyable Association Western Soviets Satanist and Dream'in Noise, the 2nd a DVD of Foussat performing live on the beach as part of the 13th Farniente Festival.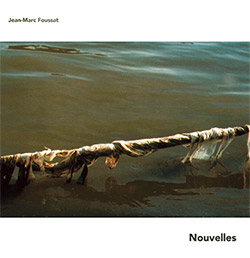 Fousatt, Jean-Marc:
Nouvelles [VINYL 2 LPs + DVD]
(Fou Records -- France )



Price: $26.96



In Stock
A vinyl reissue of improvising synth, vocalist and multi-instrumentalist Jean-Marc Foussat's 2001 Potlatch album, originally released as a CD-ROM and here with an accompanying DVD titled "Hope for Happiness" including 3 silent films, two of which relate to the album; performed with Pascal Bouscailloux, Jac Berrocal, Jean-Francois Pauvros, Roger Turner, &c.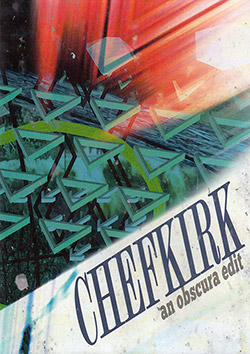 Chefkirk:
An Obscura Edit
(Obscura Films -- USA )



Price: $8.95



In Stock
A collection of digital video artworks presented by Orgeon sound and noise artist Chefkirk, combining improvised drone and powerful electronics into energetic works, edited and sequenced with visuals by Obscura Film's Ryan Lewis (910 Noise), presenting 8 pieces of abstract and gripping sound with complementing colorful object and silhouette motion animation.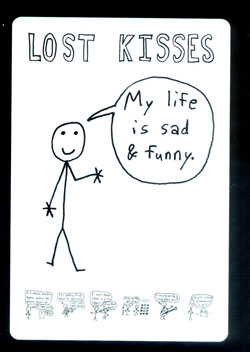 Lost Kisses:
My Life is Sad & Funny [DVD]
(Silber Media -- USA )



Price: $10.95



In Stock
Brian John Mitchell's Lost Kisses started in 2002, a stickman comic about a self-centered jackass trying to forge a heart of gold, transferred to DVD with a making of.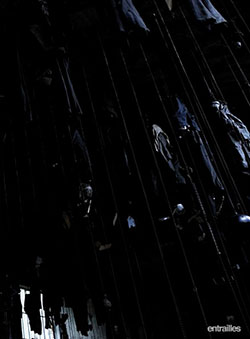 Robin, Gregory / Franck Vigroux:
Entrailles A Film By Gregory Robin [DVD]
(D'Autres Cordes -- France )



Price: $13.95



In Stock
Franck Vigroux's performance at Museum de la Mine, Saint Etienne, France in 2012, performed without an audience, dramatic textural sound work in an impressive and twisted industrial setting.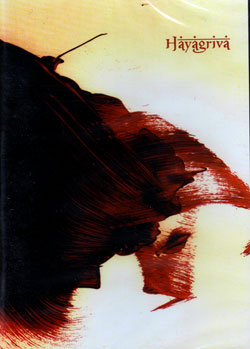 Somnaphon / Mr. Stonecipher / Food World:
Hayagriva
(private label -- USA )



Price: $4.95



In Stock
A 5 minute video of a horse-headed suit lost in a sonic world eerily devised by 910 Noise artists Somnaphon, Mr. Stonecipher, and Food World; a brief but disturbing visual and auditory reflection.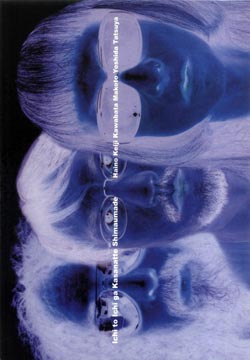 Keiji / Makoto / Tatsuya:
Ichi to Ichi ga Kasanatte Shimaumade [DVD]
(Magaibutsu -- Japan )



Price: $18.95



Out of Stock
The trio of Haino Keiji, Kawabata Makoto (Acid Mothers Temple) & Yoshida Tatsuya (Ruins, &c) performing live at Beat Tokyo in 2008, intense improvised rock from three masters.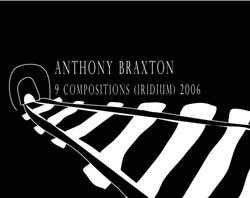 Braxton, Anthony:
9 Compositions (Iridium) 2006 [DVD]
(Firehouse 12 Records -- USA )


Price: $109.95



Out of Stock
Braxton's 9 Compositions (Iridium) 2006 is a nine-CD-plus-one-DVD box set documenting what Time Out New York called "last Spring's epochal run" at New York's Iridium Jazz Club with his 12+1tet.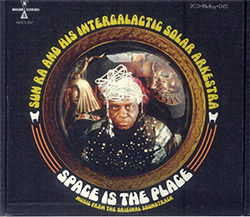 Sun Ra:
Space Is The Place [2 CDs + BLURAY + DVD + BOOKLET]
(Modern Harmonic -- USA )



Price: $48.95



In Stock
Digitally restoring and expanding on Sun Ra's 1972 soundtrack for the film of the same name, in a solid box set with two audio CDs, a DVD and BluRay + bonus featuures of the original film, along with a previously unreleased album recorded at the same soundtrack sessions, The Mathematics Of The Altered Destiny, and a booklet with notes from multiple Afrofuturism scholars.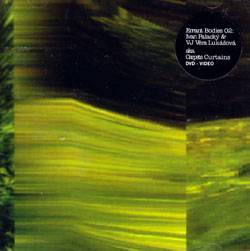 Palacky, Ivan & VJ Vera Lukasova:
Carpets Curtains [Used Item]
(Errant Bodies Press -- USA )


Price: $5.95



In Stock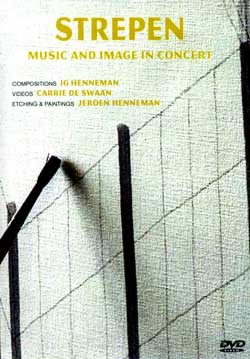 Various Artists:
Strepen: Music and Image In Concert [Used Item]
(Wig -- The Netherlands )


Price: $19.95



In Stock
NTSC...
Best Sellers in This Category:
Schlippenbach / Parker / Edwards / Prevost: 3 Nights at Cafe Oto
Baron, Joey / Bill Frisell: Just Listen
Smith Quartet with John Tilbury: Morton Feldman: Music for Piano and Strings Volume 3 [DVD-AUDIO]
Guy's, Barry Blue Shroud Band: Odes and Meditations for Cecil Taylor [5 CD BOX]
Judson Trio (Joelle Leandre / Mat Maneri / Gerald Cleaver): An Air of Unreality [VINYL]
Braxton, Anthony: Trillium J [4 CDs + Blu Ray]
Braxton, Anthony & Taylor Ho Bynum: Duo (Amherst) 2010 [DVD]
Amu (Fujii / Tamura / Itani / Wildenhahn): Weave [CD & DVD]
Korekyojinn: Swan Dive [DVD + CD]
Drake, Hamid / Sylvain Kassap: Heads Or Tails [2 CDs]
ElSaffar, Amir Two Rivers Ensemble: Crisis
Juxtavoices: Warning: May Contain Notes
Various Artists: 30 Jahre Inventionen 1982-2012 [2 CDs + DVD]
World Heritage, The: Invitation to the World Heritage [DVD + CD]
Mostly Other People Do the Killing: This Is Our Moosic
Wisseltangcamatta, The: Movements
4 Corners: Alive In Lisbon [DVD]
Mazzarella, Nick Trio: Counterbalance [VINYL]
Smith Quartet with John Tilbury: Morton Feldman: Music for Piano and Strings Volume 2 [DVD-AUDIO]
Sonifications (Banks / Canha / Taylor): The Anthropocene Epoch [CD + DVD]