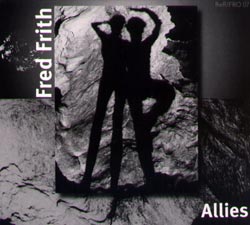 Frith, Fred:
Allies
(Recommended Records -- Great Britain )



Price: $15.95



Out of Stock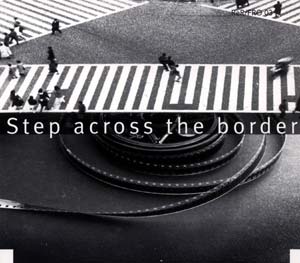 Frith, Fred:
Step Across the Border
(Recommended Records -- Great Britain )



Price: $15.95



Out of Stock
The soundtrack from the film of the same name by Nicolas Humbert & Werner Penzel for which Frith composed this album, this features an excellent cross-section of Frith's music, including compositional and band work; the title comes from the Skeleton Crews (Frith/Cora) piece of the same name.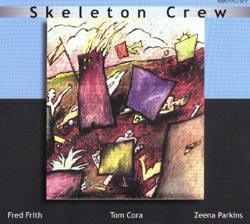 Skeleton Crew:
Learn to Talk and Country of Blinds [2 CDs]
(Recommended Records -- Great Britain )



Price: $19.95



In Stock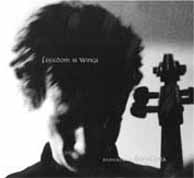 Various:
Freedom Is Wings: Remembering Tom Cora
(Tzadik -- USA )



Price: $18.00



Out of Stock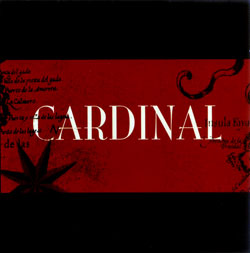 Cosottini / Melani / Miano / Pisani:
Cardinal
(Impressus Records -- USA )



Price: $13.95



In Stock
The quartet of Cosottini, Melano, Pisani, Miano (EAQuartet Electroacoustic) in compositions referring to the 4 cardinal map points using graphic scores, games, open readings, &c.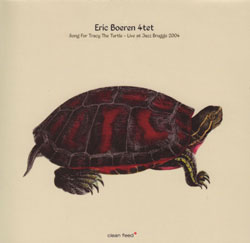 Boeren, Eric 4tet:
Song for Tracy the Turtle - Live in Brugge 2004
(Clean Feed -- Portugal )



Price: $12.95



Out of Stock
Dutch improvisers cornetist Eric Boeren, saxophonist Michael Moore, bassist Wilbert de Joode with drummer Paul Lovens performing live in 2004 at Concertgebouw, Brugge.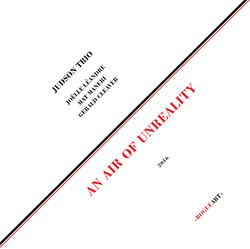 Judson Trio (Joelle Leandre / Mat Maneri / Gerald Cleaver):
An Air of Unreality [VINYL]
(RogueArt -- France )



Price: $19.95



Out of Stock
A live performance at Judson Church in Manhattan as part of the 20th Vision Festival from the NY/France free improvising trio of Joelle Leandre on double bass, Mat Maneri on viola, and Gerald Cleaver on drums and percussion, two tracks of steadily building, incredibly compatible dialog.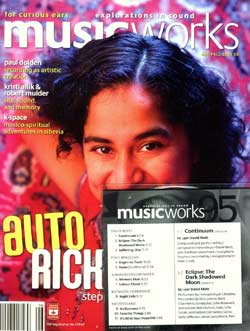 MusicWorks:
#96 Fall 2006 with CD
(Musicworks -- Canada )



Price: $12.95



In Stock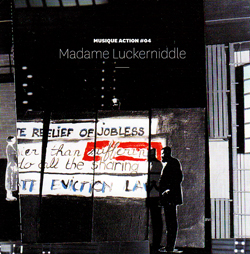 Musique Action #4 (Marclay / Jauniaux / Minton / Yoshihide / Parkins / Weston / Vatcher / Luc Ex):
Madame Luckerniddle - Tribute to Tom Cora
(Vand'Oeuvre -- France )



Price: $15.95



In Stock
The fourth of a collection dedicated to the French Musique Action Festival, here in a tribute to Tom Cora recorded in 1998 with Catherine Jauniaux, Phil Minton, Zeena Parkins, Christian Marclay, Otomo Yoshihide, Veryan Weston, &c. &c.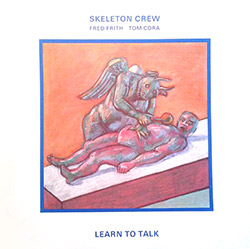 Skeleton Crew (Frith / Cora):
Learn to Talk [VINYL]
(ReR Vinyl -- Italy )



Price: $23.95



Out of Stock
Reissuing the first of two albums from the NY collaboration of guitarist Fred Frith and cellist Tom Cora, both providing vocals, percussion, violin, & bass, in a classic example of Downtown NY genre-merging of improvisation and rock with a vicious edge, in smart songs and even smarter instrumental sections, an insanely inventive and intelligent album as vital now as it was then.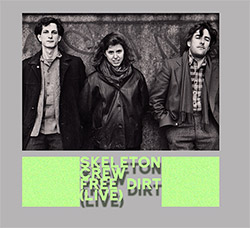 Skeleton Crew (Frith / Cora / Parkins):
Free Dirt (Live) [2 CDs]
(Klanggalerie -- Germany )



Price: $22.95



In Stock
One of the most intense and unusual of the 80s Downtown NY groups merging rock and improvisation with strong attitudes and incredible musical concepts, these live recordings, including songs never before released, are taken from American and European concerts by the trio of guitarist Fred Frith, cellist Tom Cora, and either electric harpist Zeena Parkins or reedist Dave Newhouse.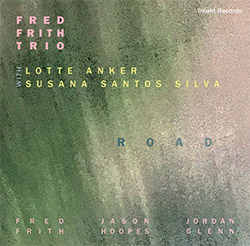 Frith, Fred Trio:
Road [2 CDs]
(Intakt -- Switzerland )



Price: $29.95



Out of Stock
Taking his Bay Area trio with bassist Jason Hoopes and drummer Jordan Glenn on the "Road", guitarist and improviser Fred Frith first presents the trio itself in a wonderfully diverse extended set at the Week-End Fest in Koln, Germany; then invites trumpeter Susana Santos Silva at Old Cabell Hall in University of Virginia; and then saxophonist Lotte Anker at Altes Kino in Ebersberg, Germany.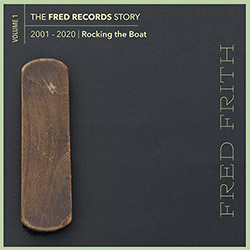 Frith, Fred:
Rocking The Boat (Volume 1 Of The Fred Records Story, 2001-2020) [BOX SET]
(Recommended Records -- UK )


Price: $74.95



Out of Stock
The first of three sturdy box sets from innovative guitarist, composer and improviser Fred Frith, here with 8 CDs from the Recommended Records label plus a bonus CD, a thick booklet of artwork, photographs & extensive notes from Frith; albums included are Guitar Solos, Gravity, Cheap at Half the Price, Killing Time, Impur , Middle of the Moment, Keep the Dog; Dropera.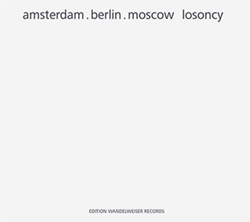 Various:
Amsterdam . Berlin . Moscow . Losoncy [2 CDs]
(Edition Wandelweiser Records -- Germany )



Price: $12.95



In Stock
A double album of experimental works and songs, virtual meetings curated by composer Dante Boon, recorded in the performer's individual cities as ensembles formed from musicians who have never met, including the Moscow duo The Same Ensemble of Sasha Elina and Kirill Shirokov, Amsterdamn's Seamus Cater's Tree Space, Berlin's Konzert Minimal, and sound artist Gabi Losoncy.
Best Sellers in This Category:
Skeleton Crew (Frith / Cora / Parkins): Free Dirt (Live) [2 CDs]
Various: Amsterdam . Berlin . Moscow . Losoncy [2 CDs]
Skeleton Crew: Learn to Talk and Country of Blinds [2 CDs]
MusicWorks: #96 Fall 2006 with CD