Page 115 of 115 | 1 | <- 111 | 112 | 113 | 114 | 115 | 8624 products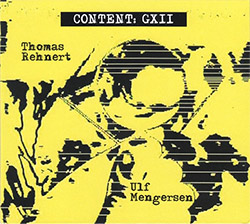 Rehnert, Thomas / Ulf Mengersen:
Content: GXII
(Creative Sources -- Portugal )



Price: $15.95



In Stock
Working with modular synthesizer systems and amplified double bass, the Berlin duo of Ulf Mengersen, a member of Berlin Improvisers Orchestra and Ensemble MIA, and Thomas Rehnert, an experimental musician, sound artist and composer known for rock, theater, radio, visual arts and free improv settings, recorded these 10 electroacoustic improvisations in the studio in 2021.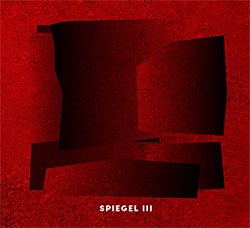 Rodrigues / Mira / Almeida / Silva / Parrinha / Lencastre / Goncalves / Oliveira:
Spiegel III
(Creative Sources -- Portugal )



Price: $15.95



Out of Stock
The third Spiegel, or mirror, takes the Portuguese acoustic octet led by violist Ernesto Rodrigue through an extended improvisation and its reflection, captured live at the 2021 CSFest XV, at O'Culto da Ajuda, by performing and recording their performance in a first pass, and then playing over the first improvisation, layering and extending their work.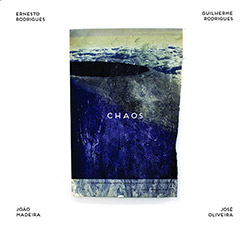 Rodrigues / Rodrigues / Madeira / Oliveira:
Chaos
(Creative Sources -- Portugal )



Price: $15.95



In Stock
Far from the reductionist/minimal improvisation often associated with the Creative Sources label and the work of both violist Ernesto Rodrigues and cellist Guilherme Rodrigues, this quartet session with double bassist Joao Madeira and Jose Oliveira is a highly charged and energetic affair, improvising through a suite of eight tightly controlled conversations of "Chaos".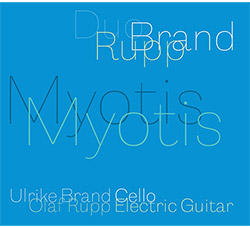 Rupp / Brand:
Myotis Myotis
(Creative Sources -- Portugal )



Price: $15.95



In Stock
Each track in this beautiful pairing of strings through cello and electric guitar is named after nature, the title referencing a brown-eared bat, as the Berlin duo of guitarist Olaf Rupp and cellist Ulrike Brand intertwine in an unhurried series of dialog that prioritize natural fluidity, reflecting the confidence that nearly ten years working together has imbued to their improvisations.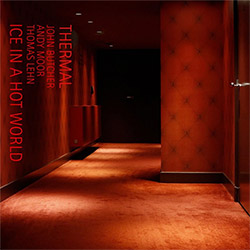 Thermal (John Butcher / Andy Moor / Thomas Lehn):
Ice In A Hot World
(Unsounds -- The Netherlands )



Price: $15.95



In Stock
The 20-year followup to their 2003 album on the Unsounds label titled Thermal, the trio of John Butcher on tenor & soprano saxophones, Andy Moor on guitar and Thomas Lehn on analogue synthesizer update listeners with their free and ea-improvising approach through five studio improvisations of incredible detail, technical & sonic mastery, and astute conversational skills.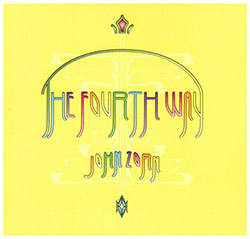 Zorn, John (Marsella / Roeder / Smith):
The Fourth Way
(Tzadik -- USA )



Price: $17.95



In Stock
Inspired by the writings of Russian philosopher, mystic and composer Georges Gurdjieff (1866-1949), John Zorn composes for his piano trio of Brian Marsella (piano), Ches Smith (drums) and Jorge Roeder (bass), their 3rd album after Suite for Piano and their quartet work with guitarist Julian Lage on Incerto; technically sophisticated and melodically compelling music; exceptional.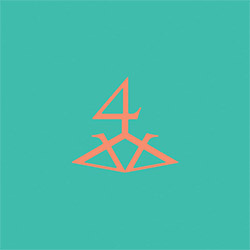 Zorn, John (Marsella / Medeski / Grohowski / Hollenberg):
444
(Tzadik -- USA )



Price: $17.95



In Stock
The 4th release from the New York electric jazz quartet Chaos Magick of Brian Marsella on electric piano, John Medeski on organ, Kenny Grohowski on drums and Matt Hollenberg on electric guitar, playing the lyrical & passionate compositions of John Zorn, in eight tracks varying from rhythmically propulsive to contemplatively dream-like, with a little Chaos thrown in.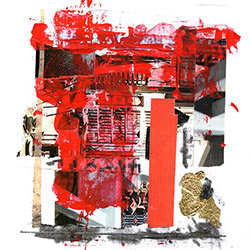 Polyorchard (Menestres / Bishop / Brice / Clancy / Grubbs / Eubank / &c):
scree/n
(Tripticks Tapes -- USA )



Price: $9.95



In Stock
Composed, constructed and mixed by bassist, improviser and composer David Menestres, this extended electroacoustic work features work from a tremendous set of performers: Jeb Bishop, Olie Brice, Sean Clancy, D. Edward Davis, Laurent Estoppey, Chris Eubank, David Grubbs, Michael Thomas Jackson, David Jordan, David Menestres, & Catherine Sikora.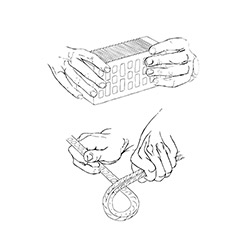 Belorukov, Ilia / Gabriel Ferrandini:
Sculptor
(Tripticks Tapes -- USA )



Price: $9.95



In Stock
Red Trio drummer Gabriel Ferrandini joins alto saxophonist Ilia Belorukov for a three-part freely improvised set captured live at Masterskaya Anikushina, in St. Petersberg, Russia, the former workspace of architect Mikhail Anikushin, a large space that creates a unique resonance that the two improvisers take advantage of through insistent yet discerningly constrained dialog.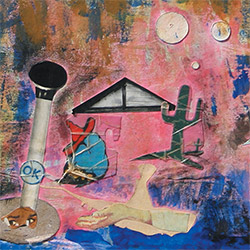 Beeferman / Evans / Foster / Hirsch:
GLOW
(Tripticks Tapes -- USA )



Price: $9.95



In Stock
In the midst of pandemic, NY pianist & keyboardist Gordon Beeferman jumped on an opportunity to record in the studio, assembling saxophonist Michael Foster and drummer/percussionist Michael Evans to record with free improvising vocalist and story-teller Shelley Hirsch, whose nimble narratives guide these eleven interesting vignettes of far-ranging musical and sonic sources.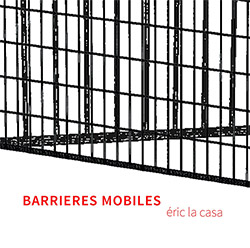 La Casa, Eric:
Barrieres Mobiles [CD + 40pg BOOKLET]
(Swarming -- France )



Price: $16.95



In Stock
A series of sound impressions and an audio documentary of metal barriers placed at entrances to public buildings after the coordinated 2015 Paris attacks by ISIS; 29 compositions recorded and mixed between 2018-2023 by Eric La Casa, wondering what the barriers protected Parisians from, and answering the question of what Paris sounds like to the barriers themselves.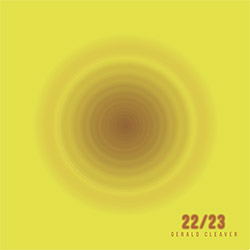 Cleaver, Gerald:
22 / 23
(Positive Elevation / 577 Records -- USA )



Price: $16.00



In Stock
A journey through a diverse set of genres and styles of electronica, influenced by the New York drummer & composer Gerald Cleaver's native Detroit upbringing, bringing out elements of techno and house music tempered by his improvisational, experimental and avant work; 11 tracks with solid rhythmic foundation in both propulsive and contemplative approaches to electronic composition.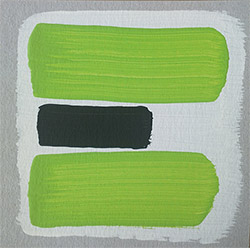 Kahn, Jason / Franzt Loriot / Christian Wolfarth:
Koln
(Editions -- Switzerland )



Price: $15.95



In Stock
Recalling the For4Ears era of electroacoustic improvisation, the ea-improv trio of Jason Kahn on electronics, Frantz Loriot on viola and Christian Wolfarth on percussion are heard in this extended improvisation recorded in concert at Plattform nicht dokumentierbarer Ereignisse in Atelier Dürrenfeld/Geitel, Köln, Germany, as part of the trio's 2022 European tour.

Werckmeister (Markus Eichenberger / Carl Ludwig Hubsch / Philip Zoubek / Etienne Nillesen):
Two Movements
(Creative Sources -- Portugal )



Price: $15.95



In Stock
...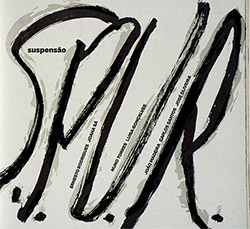 Suspensao:
Spur
(Creative Sources -- Portugal )



Price: $15.95



Out of Stock
The seventh album from Creative Sources' detailed electroacoustic improvising group Suspensão led by violist Ernesto Rodrigues, recording at SMUP in Parede, Portugal in 2022 with Joana Sa on soprano sax, Nuno Torres on alto sax, Luisa Goncalves on piano, Joao Madeira on double bass, Carlos Santos on synthesizer and Jose Oliveira on percussion.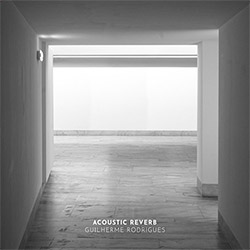 Rodrigues, Guilherme:
Acoustic Reverb
(Creative Sources -- Portugal )



Price: $15.95



In Stock
58 Compositions for Cello as part of a sound investigation process from Portuguese cellist based in Berlin, Guilherme Rodrigues, recording in 11 locations with interesting resonant properties, capturing several brief improvisations at each space, the architecture, delay, decay, and interaction affecting his approach and the sonic response to his playing.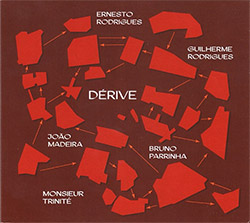 Rodrigues, Ernesto / Guilherme Rodrigues / Joao Madeira / Bruno Parrinha / Monsieur Trinite:
Derive
(Creative Sources -- Portugal )



Price: $15.95



In Stock
"When it comes to collaborative, timbral-spectral musical investigations though, it seems that no one is really more prolific than Ernesto Rodrigues, and he's been very ready to articulate his ideas across a variety of social and environmen...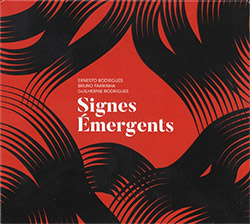 Rodrigues, Ernesto / Bruno Parrinha / Guilherme Rodrigues :
Signes Emergents
(Creative Sources -- Portugal )



Price: $15.95



In Stock
"An amazing example of Rodrigues' family product, deep and abstract, yet comprehensible. The main thing here is "Les cieux qui vieillissent - tout n'est qu'illusion", a 16 min long wonderful triologue of the cello, the viola and the cla...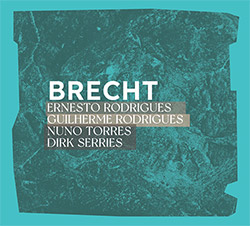 Rodrigues / Rodrigues / Torres / Serries:
Brecht
(Creative Sources -- Portugal )



Price: $15.95



In Stock
...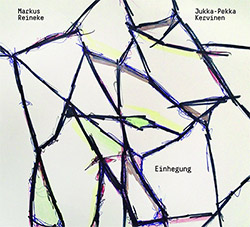 Reineke, Markus / Jukka-Pekka Kervinen:
Einhegung
(Creative Sources -- Portugal )



Price: $15.95



In Stock
...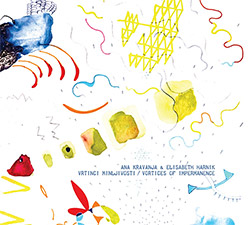 Kravanja, Ana / Elisabeth Harnik:
Vrtinci Minljivosti = Vortices Of Impermanence
(Creative Sources -- Portugal )



Price: $15.95



Out of Stock
...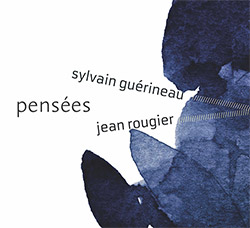 Guerineau, Sylvian / Jean Rougier:
Pensees
(Creative Sources -- Portugal )



Price: $15.95



In Stock
...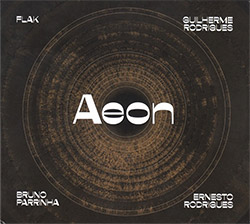 Flak / Guilherme Rodrigues / Bruno Parrinha / Ernesto Rodrigues:
Aeon
(Creative Sources -- Portugal )



Price: $15.95



In Stock
The cosmological concept of the aeon, the conflict between matter and spirit, is explored in eight "Chronicles" of collective free improvisation using impressive technique and concentrative interaction from the Portuguese quartet of Flak on acoustic guitar, Guilherme Rodrigues on cello, Bruno Parrinha on bass clarinet and Ernesto Rodrigues on violin.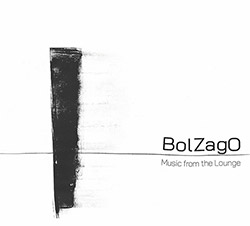 BolZagO (Andrea Bolzoni / Francesco Zago):
Music from the Lounge
(Creative Sources -- Portugal )



Price: $15.95



In Stock
...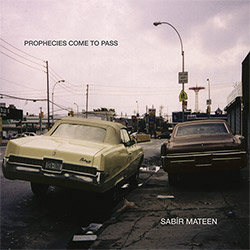 Mateen, Sabir (w/ Steve Swell / Matt Lavelle / Matthew Heyner / Michael Thompson):
Prophecies Come To Pass
(577 Records -- USA )



Price: $16.00



In Stock
Saxophonist Sabir Mateen's NY based Shapes, Textures, and Sound Ensemble with Steve Swell on trombone, Matt Lavelle on trumpet, Matthew Heyner on bass and Michael T.A. Thompson on drums, run though a gamut of post-bop and collective, creative jazz forms with energy, incredible dexterity, and tremendous group interplay, a great example of the modern spirit of jazz.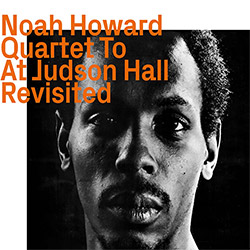 Howard, Noah Quartet To:
At Judson Hall Revisited
(ezz-thetics by Hat Hut Records Ltd -- Switzerland )



Price: $18.95



In Stock
Saxophonist Noah Howard's move from New Orleans to New York City brought him into the circle of early 60's free jazz players including Albert Ayler, joining Sun Ra's Arkestra, and performing at Slug's Saloon; this release reissues two ESP album, his working band's 1966 Quartet album, and the extended and interestingly orchestrated sextet album, At Judson Hall.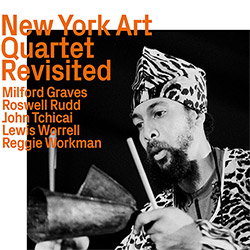 New York Art Quartet:
Revisited
(ezz-thetics by Hat Hut Records Ltd -- Switzerland )



Price: $18.95



In Stock
Evolving after a gig in 1963, saxophonist John Tchicai and trombonist Roswell Rudd developed the NYAQ from loft sessions, adding the creative drumming of Milford Graves and bassist Lewis Worrell; ESP was so impressed that they recorded their 1st 1965 album with an Amira Baraka recitation on one track; Reggie Workman then took over the bass chair for their subsequent Mohawk album on the Fontana label.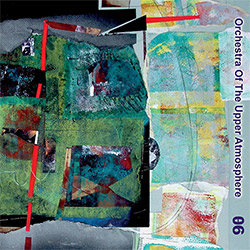 Orchestra Of The Upper Atmosphere:
Theta Six
(Discus -- UK )



Price: $14.95



In Stock
Referencing the "laminal" style of AMM improvisations, the 6th album from the UK-based Orchesta of the Upper Atmosphere ensemble, led by multi-instrumentalist and woodwind player Martin Archer and Jan Todd, evolved from studio sessions of bass rhythms, free improvisation over those foundations, and then horn & voice arrangements shaped around the results, creating a superb hybrid of jazz rock, textural and free improv.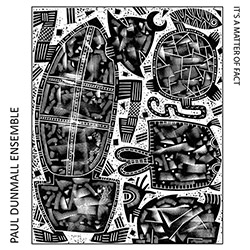 Dunmall, Paul Ensemble:
It's A Matter Of Fact
(Discus -- UK )



Price: $14.95



In Stock
Following his previous Discus release Yes Tomorrow, UK saxophonist and composer Paul Dunmall expands his quintet to a septet with legendary vocalist Julie Tippetts and trumpeter Charlotte Keefe joining the exemplary ensemble of Martin Archer on sax, Richard Foote on trombone, Steven Saunders on electric guitar, James Owston on double bass and Jim Bashford on drums.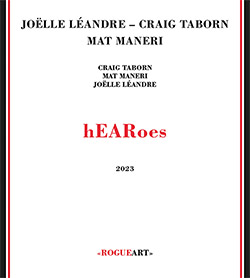 Taborn, Craig / Joelle Leandre / Mat Maneri:
hEARoes
(RogueArt -- France )



Price: $15.95



In Stock
The meeting of three masterful string and keyboard players--Craig Taborn on piano, Joelle Leandre on double bass and Mat Maneri on viola--a Transatlantic chamber jazz trio recording live at Theatre Antoine Vitez in Ivry-sur Seine, France in 2022 for seven sublime conversations of innovative and imaginative exchanges; absolutely magnificent!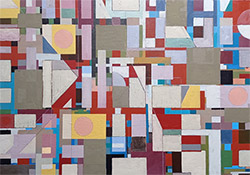 Oliveros, Pauline / Apartment House:
Sound Pieces
(Another Timbre -- UK )



Price: $15.95



In Stock
Six sound-oriented compositions for acoustic ensemble performed by the UK ensemble Apartment House, beautifully reflective and rich works, the first six pieces being text scores for open instrumentation, along with Peace/Tree, a seven movement work for violin, cello and piano that specifies pitches while leaving room for interpretation and improvisation.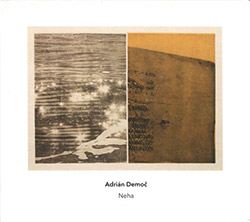 Democ, Adrian:
Neha
(Another Timbre -- UK )



Price: $15.95



In Stock
Neha, the Slovakian word for tenderness, is expressed by composer Adrián Demoč in this lovely and gentle work performed by the Slovak Radio Symphony Orchestra; and "Popínavá hudba", written for the international symphony orchestra for new music, Ostrava New Orchestra, referencing the growth of climbing plants through an alluring melodic line that shifts and spreads in direction.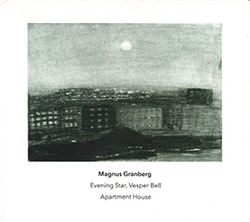 Granberg, Magnus:
Evening Star, Vesper Bell
(Another Timbre -- UK )



Price: $15.95



In Stock
Written for and performed by the UK ensemble Apartment House, composer & performer Magnus Granberg's latest work reduces his working size from the larger Skogen ensemble to this sextet, opening new possibilities for composed structures that incorporate improvisation, in a work structured around components from Schubert's Abendbilder and So in Love by Cole Porter.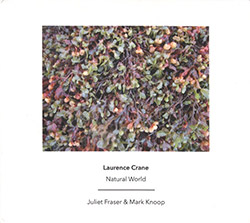 Crane, Laurence :
Natural World
(Another Timbre -- UK )



Price: $15.95



In Stock
A work for voice, piano and electronics from experimental composer Laurence Crane, working with the closely associated UK ensemble Apartment House, Natural World is in three sections--"Field Guide", "Chorus" and "Seascape"--with vocalist Juliet Fraser and pianist & electronic artist Mark Knoop, Crane's work describing the natural world and portending the fragility of our ecosystems.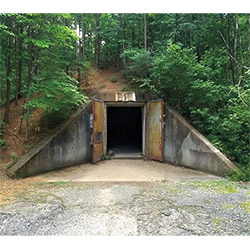 Lipson, Evan:
Echo Chamber
(Public Eyesore -- USA )



Price: $12.95



In Stock
A foundational player for bands including Dynamite Club, Virtual Balboa, Normal Love and work with Jack Wright and Mike Pride, double bassist Evan Lipson presents his debut solo release, a multi-channel recording presenting a single uninterrupted improvised double bass performance recorded live.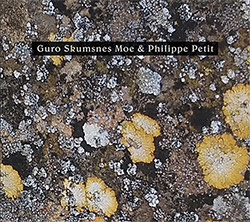 Skumsnes Moe, Guro / Philippe Petit:
Guro Skumsnes Moe & Philippe Petit
(Public Eyesore -- USA )



Price: $12.95



In Stock
Bringing together two noise improvisers and experimenters, Guro Skumsnes Moe from Sult and MoE performing on octabass & electric bass, and Philippe Petit (who has albums on Aural Terrains, Monotype and Bolt) performing on synthesizer and turntables, both also providing vocal utterance, for two thick journeys of twisted, diverse and often deep sonics bridged by an abstract interlude.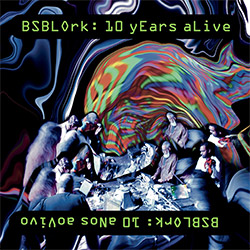 Brasilia Laptop Orchestra:
BSBL0rk: 10 yEars aLive
(Public Eyesore -- USA )



Price: $12.95



In Stock
For more than 10 years since its inception as a spin-off from founder and principal programmer Eufrasio Prates's doctorate research in 2012, the Brasilia Laptop Orquestra has become a regular institution on the Brasiliense experimental and electronic scene, the orchestra an ever-changing collaboration of musicians, heard in 11 recordings captured live between 2013-2020.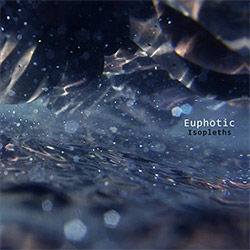 Euphotic (Bryan Day / Tom Djll / Cheryl E. Leonard):
Isopleths
(Public Eyesore -- USA )



Price: $12.95



In Stock
"The previous time the name Euphotic appeared in these pages was not about a work for a trio of musicians who now deliver 'Isopleths', but as the title of a release by Chihei Hatakeyama and Corey Fuller (Vital Weekly 1033). The word mea...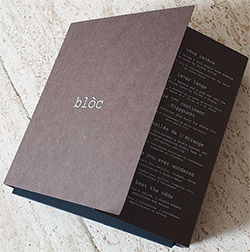 Niggenkemper, Pascal:
Bloc [BOX SET]
(Subran Music -- France )



Price: $59.95



In Stock
A 6-CD box set in a magnetic snap case compiling double bassist Pascal Niggenkemper's musical journey between the years 2017-2022, in a variety of creative approaches improvising in acoustic and electroacoustic settings, from solo work through collaborations in trio, quartet and large ensembles; an absolutely magnificent presentation of his diverse work.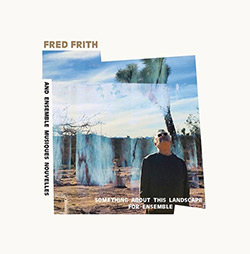 Frith, Fred And Ensemble Musiques Nouvelles:
Something About This Landscape For Ensemble
(Sub Rosa -- Belgium )



Price: $17.95



In Stock
Commissioned by and recorded during the 2018 Ars Musical Festival, Fred Frith composed this work while under the inspiration of his residency at Lou Harrison's straw-bale house in the desert at Joshua Tree, CA, then performed with the Ensemble Musiques Nouvelles, along with two very unique improvisations, one recorded during the dress rehearsal and then again in concert.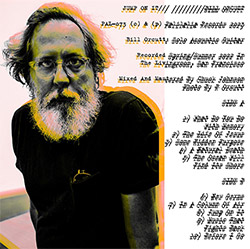 Orcutt, Bill:
Jump On It
(Palilalia -- USA )



Price: $14.95



In Stock
Ten years having passed since his last solo acoustic guitar album, Bill Orcutt's new release focuses on a more lyrical, relaxed and reflective side to his playing, in ten succinct pieces recorded in the spring and summer of 2002 at San Francisco's community focal point for and member of Intersection for The Arts, The Living Room.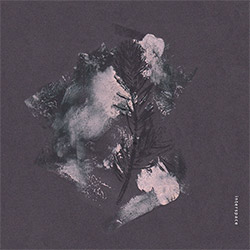 Lauzier, Philippe / Carlo Costa:
Interspace
(Tour de Bras / Inexhaustible Editions -- Canada )



Price: $16.95



In Stock
After performing together in Canada beginning in 2019, bass clarinetist & electronic artist Philippe Lauzier and NY percussionist Carl Costa remained in contact during the pandemic by exchanging compositional concepts, the 4-part "Sincronica Vaga" and "Soft Routine" the results, the former based on dovetailing motives, the latter on harmonic counterpoint interaction.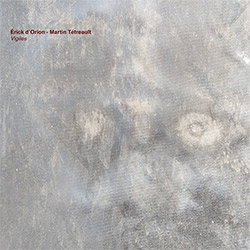 d'Orion, Erick / Martin Tetreault:
Vigiles
(Tour de Bras -- Canada )



Price: $16.95



In Stock
Part of a 2022 creative residency at the Abbey of Saint-Benoît-Labre, in Beauce at the invitation of the organization EXEcentrer, this duo recording captures the September concert of two magnificent Montreal sound artists: Érick d'Orion performing on electronics & synthesizers, and Martin Tétreault on turntables, vinyl records & synthesizer.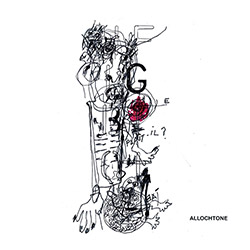 Allochtone:
Plait-il?
(Tour de Bras -- Canada )



Price: $16.95



In Stock
Organized by Miriodor drummer & composer Remi Leclerc, this experimental group features Canadian & European improvisers in a creative session with a sense of novelty and humor, from Pianist Andre Pelletier (Saint-Pascal), accordionist Robin Servant and guitarist Olivier D'Amours (Rimouski), bassist Alexandre Dubuc (Montreal) and saxophonist Cathy Heyden (Paris).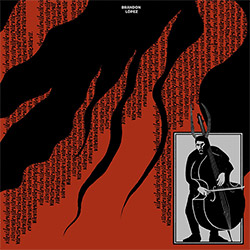 Lopez, Brandon:
vilevilevilevilevilevilevilevile
(Tao Forms -- USA )



Price: $14.95



In Stock
Extremely active in the Downtown NY scene as a versatile double bassist in a wide variety of settings, Brandon Lopez presents a tour de force album of solo improvisations, developed to illuminate his abilities as a powerful string player but also as a mischief-maker on the strings through unexpected technique and the application of "RealBadVibes".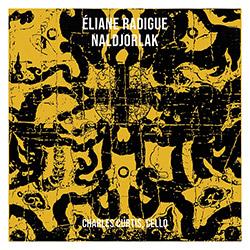 Radigue, Eliane:
Naldjorlak [2 CDs]
(Saltern -- USA )



Price: $19.95



In Stock
A live recording in 2020 at AXART in Los Angeles of Eliane Radigue's first acoustic composition, investigating the physical properties of resonating bodies and dynamic systems, composed in 2005 in collaboration with West Coast cellist Charles Curtis, who also performed on the original 2006 recording at Rglise de Notre-Dame de Bon Secours in Paris that is included in this 2-CD set.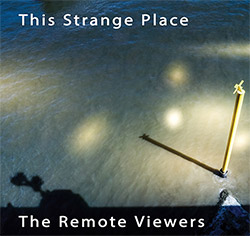 Remote Viewers, The:
This Strange Place
(Remote Viewers -- UK )



Price: $15.95



In Stock
Continuing the sense of film noir and consummate conceptual compositions, Dave Pett's Remote Viewers ensemble of four saxophones--Adrian Northover, Sue Lynch, Caroline Kraabel & David Petts--and the powerful and often drum-like double bass of John Edwards, continue their journey in this strange place with 10 new solidly crepuscular and complex works.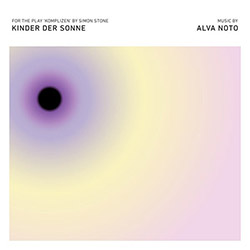 Alva Noto:
Kinder der Sonne
(Noton -- Germany )



Price: $18.95



In Stock
Referencing Maxim Gorky's plays Children of the Sun, Alva Noto, aka Carsten Nicola, developed this music for a theater piece titled Komplitzen (Accomplices) by Simon Stone, presented in fourteen compositions of lush electronics, rich atmospheres of tones & timbre, detailed glitch and glacial rhythms that create a wonderful sense of tension and release.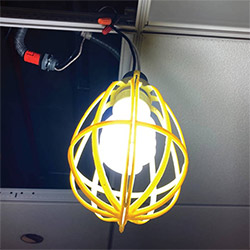 Hatcher, Gerrit:
Solo Five
(Kettle Hole Records -- USA )



Price: $12.95



In Stock
An intimate set of solo expressions from Chicago tenor saxophonist and Kettle Hole label-leader Gerrit Hatcher, seven improvisations recorded in the studio that bring together the soloist's interests in free jazz, lyrical playing and intricate technical passages on the sax, infused with a sense of whimsy alongside serious concentrative playing.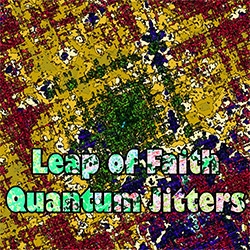 Leap of Faith:
Quatum Jitters
(Evil Clown -- USA )



Price: $12.95



In Stock
The core duet of the Leap of Faith Orchestra of David Peck on clarinets, saxophones, clarinets & flutes and Glynis Lomon on cello, aquasonic & voice, are joined by Michael Caglianone on trumpet, Eric Woods on modular synth, Albey on bass, all processed in real time by Joel Simches, extending their previous acoustic-only approach to incorporate electronics.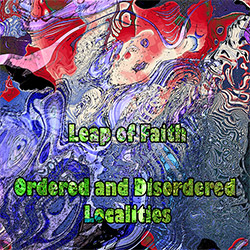 Leap Of Faith:
Ordered And Disordred Localities
(Evil Clown -- Canada )



Price: $12.95



In Stock
"Leap of Faith is the core duet of the Leap of Faith Orchestra (LOFO) comprised of PEK on clarinets, saxophones, clarinets and flutes, and Glynis Lomon on cello, aquasonic and voice. The ensemble is based in Boston and dates back to the...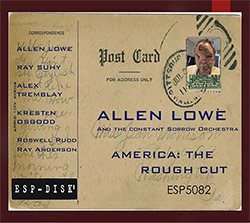 Lowe, Allen And The Constant Sorrow Orchestra:
America: The Rough Cut
(ESP-Disk -- USA )



Price: $13.95



Out of Stock
Saxophonist Allen Lowe's statement on American music and American song form across the many genres and styles that make up the terrain, including jazz, the blues, gospel, honky tonk, heavy metal, hillbilly/minstrel song & medicine shows, &c.; diverse forms of popular music that reflect a commingled society, as Lowe blurs the sacred and the profane with a stellar ensemble of musicians.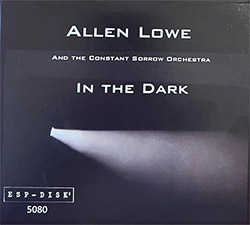 Lowe, Allen And The Constant Sorrow Orchestra:
In the Dark [3 CDs]
(ESP Disk -- USA )



Price: $29.95



Out of Stock
After suffering and recovering from cancer surgery for a tumor in his sinus, the darkest period of despair in NY-area tenor saxophonist Allen Lowe's life, he turned to composition of new jazz works, finding that the music poured out of him, as heard in this set of lyrical and sophisticated original compositions performed with his aptly named ensemble: The Constant Sorrow Orchestra.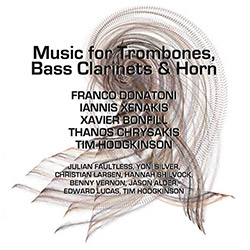 Donatoni, Franco / Iannis Xenakis / Xavier Bonfill / Thanos Chrysakis / Tim Hodgkinson :
Music For Trombones, Bass Clarinets & Horn
(Aural Terrains -- UK )



Price: $16.95



Out of Stock
Five interpretations of works by contemporary composers Franco Donatoni, Iannis Xenakis, Xavier Bonfil, Thanos Chrysakis and Tim Hodgkinson performed by a stellar set of performers in varying configurations, including bass clarinetist Jason Adler, trombonist Christian Larsen, bass clarinetist Yoni Silver, clarinetist Hodgkinson, horn player Julian Faultless, &c.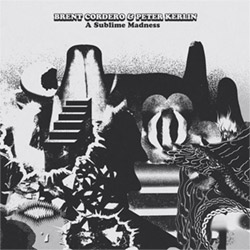 Cordero, Brent / Peter Kerlin:
A Sublime Madness [VINYL]
(Astral Spirits -- USA )



Price: $19.95



In Stock
"Psychic Ills keyboardist, Brent Cordero and Sunwatchers bassist, Peter Kerlin's, first full length collab A SUBLIME MADNESS is the culmination of decades of circling each other's creative orbits. After years of casual jamming, numerous...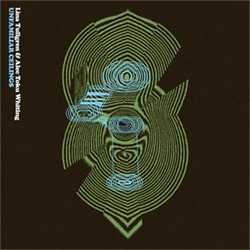 Tullgren, Lina / Alec Toku Whiting:
Unfamiliar Ceilings
(Astral Spirits -- USA )



Price: $13.95



In Stock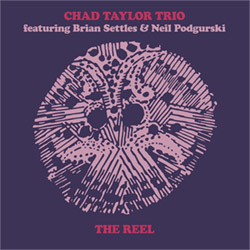 Taylor, Chad Trio (feat. Brian Settles / Neil Podgurski):
The Reel
(Astral Spirits -- USA )



Price: $13.95



In Stock
The 2nd album as a leader from NY drummer's Chad Taylor's Trio with long-time collaborators and friends, saxophonist Brian Settles and pianist Neil Podgurski, in nine diverse compositions with contributions from all three players along with two works from late pianist Andrew Hill; a wonderfully balanced album of creative jazz, from meditative to joyfully upbeat and rhythmically compelling.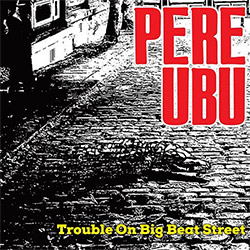 Pere Ubu:
Trouble On Big Beat Street
(Cherry Red -- E.U. )



Price: $18.95



In Stock
The 19th Pere Ubu album brings members from the history and offshoots of the band that initiated in Cleveland with vocalist David Thomas, melded with members Keith Moline and Andy Diagram from Pale Boys, legendary drummer Chris Cutler (Wooden Birds & Pere Ubu), clarinetist & guitarist Alex Ward and bassist Michel Templem, for 17 wide-ranging songs, often eccentric, but always uniquely Ubu.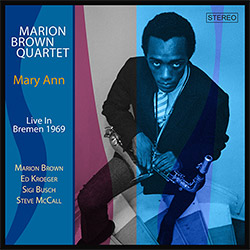 Brown, Marion Quartet:
Mary Ann (Live In Bremen 1969) [2 CDs]
(Moosicus -- Germany )



Price: $22.95



Out of Stock
A beautifully recorded session at Germany's Club Lila Eule for Radio Bremen from 1969 by the Marion Brown Quartet, his touring band at the time with AACM legendary drummer Steve McCall and German double bassist Siggi Busch and trombonist Ed Kröger, performing eight solid free jazz pieces including "Ode to Coltrane" and "Juba Lee"; a spectacular addition to Brown's discography.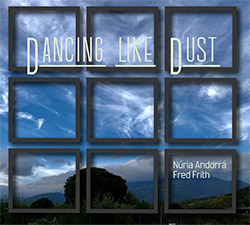 Frith, Fred / Nuria Andorra:
Dancing Like Dust
(Klanggalerie -- Germany )



Price: $18.95



In Stock
"Nuria Andorra is a percussionist, improviser and composer. From the classical and contemporarily background but always drawing from other sources of inspiration. Nuria proposes a universe where images, sound and the body come together ...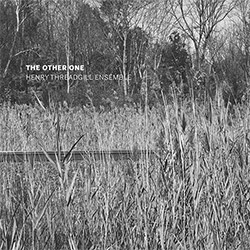 Threadgill, Henry Ensemble:
The Other One
(Pi Recordings -- USA )



Price: $14.95



In Stock
Composed by Henry Threadgill based on his observations of the exodus of people from New York City during the Covid pandemic and the debris left behind, this work titled "Valence" and dedicated to percussionist Milford Graves, is a chamber jazz piece in three movements was taken from recordings at Roulette of the second of two performances entitled "One" and "The Other One".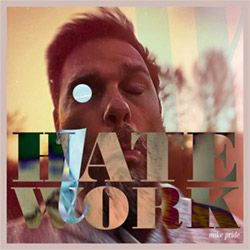 Pride, Mike:
I Hate Work [ORANGE VINYL 2xLP]
(Rarenoise Records -- UK )



Price: $13.95



In Stock
A warmly lyrical, mostly instrumental album of modern jazz that surprisingly takes it's title from legendary punk band MDC, and its songs from their 1982 debut album Millions of Dead Cops, led by NY drummer Mike Pride and performed with Jamie Saft (keys), Brad Jones (bass), Mick Bar (guitars) and on a few songs, vocalists JG Thirlwell (Foetus), Sam Mickens (The Dead Science) and Dave Dictor from MDC itself.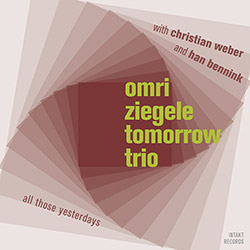 Ziegele, Omri Tomorrow Trio (w / Bennink / Weber):
All Those Yesterdays
(Intakt -- Switzerland )



Price: $17.95



Out of Stock
Using hard bop as his jumping off point, Swiss saxophonist Omri Ziegele Tomorrow Trio with Christian Weber on bass and Han Bennink on drums--musicians who have toured and performed together over years--went into the studio hot off of a 13 day tour to record these 6 Ziegele original compositions, lyrically balanced with room for exemplary soloing and group interplay.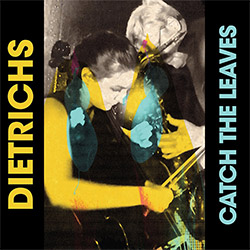 Dietrichs (Camille Dietrich / Don Dietrich):
Catch the Leaves
(Relative Pitch -- USA )



Price: $13.95



In Stock
"For more than 40 years Don Dietrich has been one of the three musicians in Borbetomagus, whose music has been described as an unrelenting, take-no-prisoners wall of sound. Camille Dietrich grew up in the crucible of her father's free p...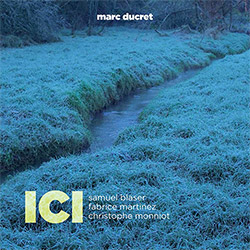 Ducret, Marc:
ICI
(Ayler -- France )



Price: $15.95



In Stock
With a booklet of images showing the riverside location of the first performances of French guitarist Marc Ducret's sophisticated compositions reflecting tidal river flows & fluctuations by season, the four meticulous recordings on this album were captured in the studio with Fabrice Martinez on trumpet, flugelhorn & tuba, Christophe Monniot on saxophones and Samuel Blaser on trombone.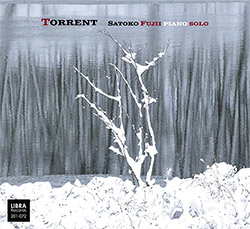 Fujii, Satoko:
Torrent (Piano Solo)
(Libra -- Japan )



Price: $16.95



In Stock
The ninth solo album from pianist Satoko Fujii, the most recent in a "torrent" of solo releases over the last six years, this album a remarkable display of force and beauty in improvised playing on the keyboard and inside the piano, captured live at IYO Yume Mari Kan Bunka Hall in six improvisations of cascading notes and introspective passages; spectacular!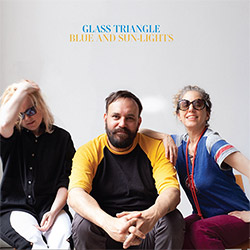 Glass Triangle (Zeena Parkins / Rasmussen / Sawyer):
Blue and Sun-lights
(Relative Pitch -- USA )



Price: $13.95



In Stock
"Not too long ago, harpist Zeena Parkins, alto-saxophonist Mette Rasmussen and drummer Ryan Sawyer gathered at a studio in Brooklyn to record their second record as Glass Triangle. Parkins describes the scenario as strange, a three-hour...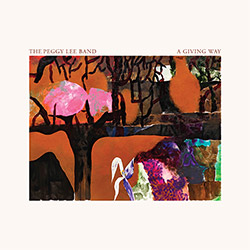 Lee, Peggy Band:
A Giving Way
(Songlines -- Canada )



Price: $15.95



In Stock
Rich in lyrical playing and creative freedom, Vancouver cellist Peggy Lee's 6th album expands on her goal to explore different strategies for improvisation within composition, featuring the unique voices of her ensemble including Brad Turner (trumpet), Jon Bentley (sax), Jeremy Berkman (trombone), Ron Samworth & Tony Wilson (guitars), Andre Lachance (bass) and Dylan van der Schyff (drums).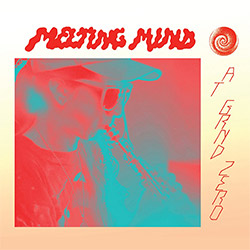 Melting Mind (Genta / Mazzani / Vanzan / Poggi):
At Grnd Zero
(Relative Pitch -- USA )



Price: $13.95



In Stock
"This recording comes from a memorable show the band performed during their first (and so far last) tour in France. The concert had been a heavy mass of around 90 minutes, of whom only a part was caught on cassette, as nobody remembered...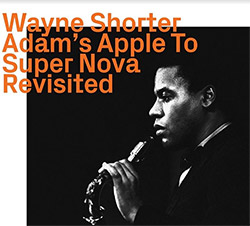 Shorter, Wayne:
Adams Apple To Super Nova Revisited
(ezz-thetics by Hat Hut Records Ltd -- Switzerland )



Price: $19.95



In Stock
Following the evolution in form and approach of composer and tenor saxophonist Wayne Shorter from his 1966 Blue Note album Adam's Apple with Hancock, Workman and Chambers (including a pre-Miles "Footprints") to the 1969 Weather Report precursor Super Nova with John McLaughlin, Sonny Sharock, Miroslav Vitous, Chick Corea, and Jack DeJohnette.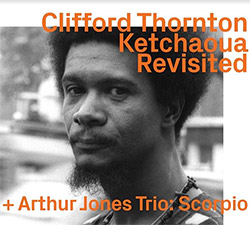 Thornton, Clifford / Arthur Jones Trio :
Ketchaoua / Scorpio
(ezz-thetics by Hat Hut Records Ltd -- Switzerland )



Price: $18.95



In Stock
Two powerfully intense 1969 free jazz recordings by American ex-patriots, saxophonist Arthur Jones and cornetist Clifford Thornton, recorded days apart in the same studio and released on BYG Records, Jones this reissue's connection with his own trio, and joining Thornton for four uniquely configured sessions that include Archie Shepp, Grachan Moncur III, Dave Burrell, and Sunny Murray.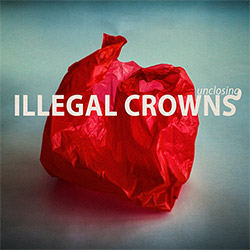 Illegal Crowns :
Unclosing
(Out Of Your Head Records -- USA )



Price: $12.95



In Stock
The 3rd stellar album of modern jazz recorded in the studio after a five-city tour from the quartet of Tomas Fujiwara on drums, Taylor Ho Bynum on cornet & flugelhorn, Mary Halvorson on guitar and Benoit Delbecq on piano, performing three compositions each from Halvorson, Fujiwara and Delbeq, illustrating their distinctive approach to creative improvisation.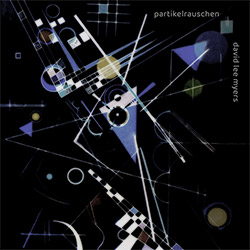 Myers, David Lee:
Partikelrauschen
(pulsewidth -- USA )



Price: $12.95



In Stock
Referring to the music on this album from New York feedback and electronic pioneer David Lee Myers as "firmly rooted in the electronic music of the 1950s-1960s", over nine tracks we are taken on an otherworldly journey of detailed particulate electronic adventures, sometimes swooping, vertiginous, monstrous and unpredictable, each track captured live in Myer's Pulsewidth studio.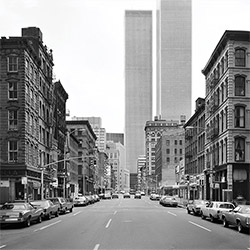 Parker, Evan:
NYC 1978
(Relative Pitch -- USA )



Price: $13.95



In Stock
In 1978 after recording his acclaimed solo album Monoceros, saxophonist Evan Parker embarked on a solo tour of the US and Canada, in New York City performing at the legendary loft space Environ, his first-ever solo performance in NYC and a masterpiece of extended techniques, circular breathing and spectacular control on the soprano and tenor saxophones.
Best Sellers in This Category:
New York Contemporary Five: Consequences Revisited
Brown, Marion: Capricorn Moon To Juba Lee (remastered)
Giuffre, Jimmy 3 (w / Bley / Swallow): Graz Live 1961
Coltrane, John Quartet: Impressions Graz 1962
Ayler, Albert Quartets: Spirits To Ghosts Revisited (remastered)
Ayler, Albert Trio: 1964 Prophecy Revisted
Sun Ra Arkestra: Heliocentric Worlds 1 and 2
Coltrane, John Quartet: My Favorite Things Graz 1962
Ayler, Albert: Spirits Rejoice & Bells Revisited
Taylor, Cecil Mixed To Unit: Structures Revisited
Bley, Paul Trio: Touching & Blood, Revisited
Ayler, Albert Quartet With Don Cherry: European Recordings Autumn 1964 (Revisited) [2 CDs]
Coltrane, John Quartet: Newport, New York, Alabama, 1963, Revisited
Ayler, Albert: La Cave Live, Cleveland 1966 Revisited [2 CDs]
Parker, Charlie : Selections From The DIAL Recordings
Shepp, Archie: Blase And Yasmina Revisited
Parker, Charlie : Selections From The SAVOY Recordings
AMM (Previost / Rowe / Tilbury): An Unintended Legacy [3 CDs]
Neto Quartet, Alipio C.: The Perfume Comes Before The Flower
Coltrane, John: Chasin The Trane, Revisited