Page 109 of 109 | 1 | <- 105 | 106 | 107 | 108 | 109 | 8144 products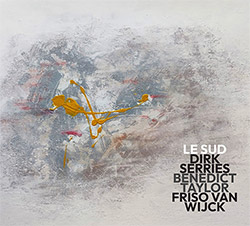 Serries / Taylor / Van Wyck:
Le Sud
(Creative Sources -- Portugal )



Price: $15.95



In Stock
Focused mostly on introspective yet propulsive improvised interaction of concentrative listening, punctuated by moments of explosive exchanges, the trio of Dirk Serries on archtop guitar, Benedict Taylor on viola and Friso Van Wyck on drums & percussion are heard live in an engaging concert at Koffie and Ambacht's Le Sud, in Rotterdam in 2022.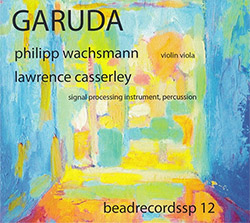 Wachsmann, Philipp / Lawrence Casserley:
Garuda
(Bead -- UK )



Price: $14.95



In Stock
Both members of Evan Parker's Electro Acoustic-Ensemble and Colourscape, the ea-improv duo of Philipp Wachsmann on violin & viola and Lawrence Casserley using a signal processing instrument and percussion, are heard in these 2012 studio recordings in Buckinghamshire in 9 wide-ranging dialogs exploring permutations of playing, processing and transforming their instruments.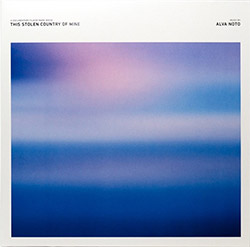 Alva Noto:
This Stolen Country of Mine [VINYL 2 LPs]
(Noton -- Germany )



Price: $33.95



In Stock
The soundtrack to the 2022 German documentary film This Stolen Country of Mine directed by German filmmaker Marc Wiese about Ecuadorian resistance fighters and journalists opposed to the sale of the country's resources to Chinese investors, in 19 subtle, elegantly passionate electronic works from sound artist Carsten Nicolai, aka Alva Noto.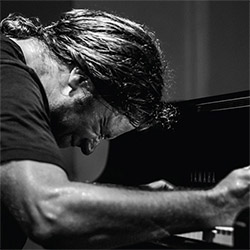 Blum, John:
Nine Rivers
(ESP-Disk -- USA )



Price: $13.95



In Stock
An outrageously powerful improvised exposition of nine rivers from New York pianist John Blum, performing live in a solo concert as part of the 2013 Crosscurrent Festival in Pecara, Italy, Blum's commanding technique and density making clear his influence by former mentors Cecil Taylor and Borah Bergman, as he rolls and roars rapidly through each torrent.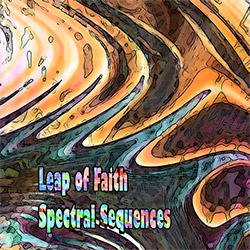 Leap Of Faith:
Spectral Sequences
(Evil Clown -- USA )



Price: $11.95



In Stock
p of Faith is the core duet of the Leap of Faith Orchestra (LOFO) comprised of PEK on clarinets, saxophones, clarinets and flutes, and Glynis Lomon on cello, aquasonic & voice. The ensemble is based in Boston and dates back to the early...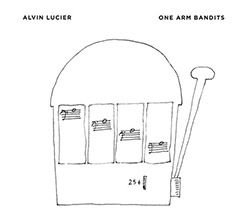 Lucier, Alvin:
One Arm Bandits
(Important Records -- USA )



Price: $15.95



In Stock
Using only their right arms and never fingering the strings with their left hand, this recording of Alvin Lucier's "One Arm Bandits" was recorded in Lucier's own dining room, the hour-long piece in four parts exploring the relationship between bow direction changes and shifts in phase, scored for four cellists and performed by Tyler J. Borden, Laura Cetilia, Charles Curtis and Judith Hamann.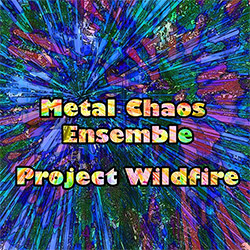 Metal Chaos Ensemble:
Project Wildfire
(Evil Clown -- USA )



Price: $11.95



In Stock
"Metal Chaos Ensemble was formed in early 2015 by PEK and Yuri Zbitnov as a working project to explore chaotic rhythms on metallic instruments. I had started to amass the Evil Clown Arsenal of percussion, electronic and wind instruments...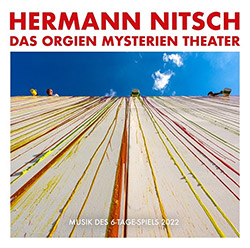 Nitsch, Hermann:
Das Orgien Mysterien Theater - Musik des 6 Tage Spiels 2022 [2 CDs]
(Trost Records -- Austria )



Price: $19.95



In Stock
Recorded in Schloss Prinzendorf shortly after the passing of composer and artist Hermann Nitsch, this realization of his six-day play festival of the Orgien Mysterien Theater, an aesthetic ritual of the glorification of existence, merging art, photography and color together, the music an essential element derived from the interplay of sound and colour through harmony or dissonance.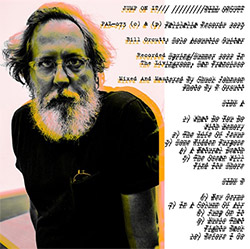 Orcutt, Bill:
Jump On It [VINYL]
(Palilalia -- USA )



Price: $23.95



In Stock
Ten years having passed since his last solo acoustic guitar album, Bill Orcutt's new release focuses on a more lyrical, relaxed and reflective side to his playing, in ten succinct pieces recorded in the spring and summer of 2002 at San Francisco's community focal point for and member of Intersection for The Arts, The Living Room.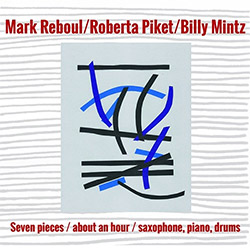 Reboul, Mark / Roberta Piket / Billy Mintz:
Seven Pieces / About an Hour / Saxophone, Piano, Drums
(ESP-Disk -- USA )



Price: $13.95



In Stock
A sophisticated album of collective free jazz recorded in Brooklyn in 2004, from the trio of husband and wife improvisers Roberta Piket on piano and Billy Mintz on drums, with under-recorded saxophonist Mark Reboul rounding out the trio, as the three present "Seven Pieces" in "About an Hour" of stunningly elegant, implicitly melodic and impressively creative playing.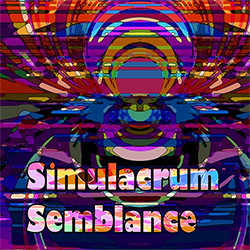 Simulacrum (Peck / onBass / Moores / Simches):
Semblance
(Evil Clown -- USA )



Price: $11.95



In Stock
An offshoot of Metal Chaos Ensemble, Simulacrum features 3 the core members of that band--David Peck on winds, horns, percussion and electronics, Eric Woods on analog synth, and Bob Moores on space trumpet, guitar & electronics--substituting Joel Simches for Woods to provide maximum real-time signal processing for this extended and diverse set of free improv, jazz and soundscape.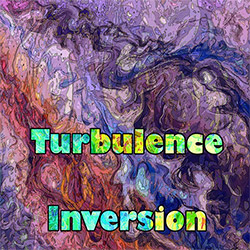 Turbulence:
Inversion
(Evil Clown -- USA )



Price: $11.95



In Stock
"I formed Turbulence in 2015 as I started to assemble players for the Leap of Faith Orchestra. Turbulence, the extended horn section for the Orchestra (along with guests on other instruments), also records and performs as an independent...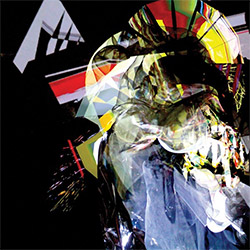 Mazurek, Rob & Exploding Star Orchestra:
Lightning Dreamers
(International Anthem -- USA )



Price: $14.95



In Stock
A compact version of the Exploding Star Orchestra, trumpeter & composer Rob Mazurek's octet with guitarist Jeff Parker, drummer Gerald Cleaver, pianists Angelica Sanchez & Craig Taborn, flutist Nicole Mitchell, vocalist Damon Locks and percussionist Mauricio Takara present a far-ranging set of electric jazz, Miles-atmospheres and lyrically compelling music.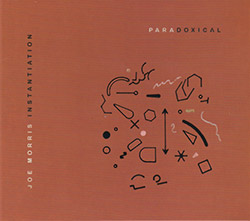 Morris, Joe:
Instantiation: Paradoxical
(Glacial Erratic -- USA )



Price: $12.95



Out of Stock
One part of New York improvising guitarist and composer Joe Morris' "Instantiation" project, where each part is uniquely composed with specific notated and operational components making each impossible to perform the same way twice, here in a studio recording with clarinetist Dan O'Brien, bassist Brad Barrett, and violinist Elinor Speirs.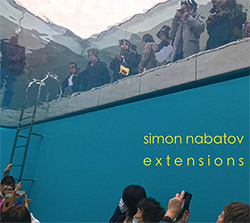 Nabatov, Simon:
Extensions
(Unbroken Sounds -- USA )



Price: $13.95



In Stock
Based in Cologne but including improvisers from Europe, Australia and South America, pianist Simon Nabatov extends his quartet concept into a sextet (hence the title), allowing greater flexibility in the band's collective free improvisations with influences of chamber jazz, as heard in two sophisticated improvisations capture live in 2022 at Salon de Jazz, in Cologne, Germany.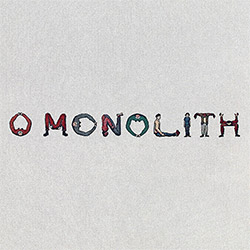 Squid:
O Monolith
(Warp Records -- UK )



Price: $17.95



In Stock
The second full-length album from the UK genre-merging rock band Squid, in eight new songs of quirky imagistic and insightful lyrics and playing, surprising instrumental combinations and an experimental approach to layering sound, born from onstage improv experiments during their 2021 tour, recording this album at Peter Gabriel's studio at the end of that tour.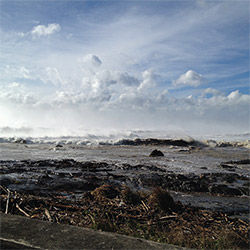 Superposition (Todd A. Carter / Michael Hartman):
Glaciers
(Kettle Hole Records -- USA )



Price: $12.95



In Stock
Members of the Chicago free improvising, collaborative band TV Pow--Todd A. Carter and Michael Hartman--as a duo are Superposition, recording improvisations and composed improvisations primarily on piano, Rhodes, organ, and synthesizers, then mixing, adding and editing them into appealing tracks that merge electronics, jazz forms and soundscape.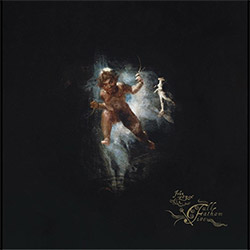 Zorn, John Incerto (Marsella / Smith / Lage / Roeder):
Full Fathom Five
(Tzadik -- USA )



Price: $17.95



In Stock
Zorn expands the canon for his lyrical jazz quartet Incerto of Brian Marsella on piano, Ches Smith on drums & Haitian Tanbou, Julian Lage on guitar and Jorge Roeder on bass, composing a suite of seven subtle and passionate nocturnes inspired by the night imagery of Shakespeare, merging jazz and chamber forms with a Downtown NY sensibility; gorgeous.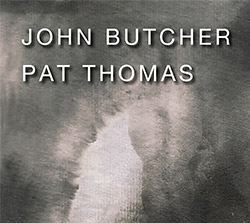 Butcher, John / Pat Thomas / Dominic Lash / Steve Noble:
Fathom
(577 Records -- USA )



Price: $16.00



In Stock
The debut for UK saxophonist John Butcher on 577 Records is this exemplary 2021 live recording at Cafe OTO in London by the quartet of Butcher on tenor and soprano saxophones, Pat Thomas on piano, Dominic Lash on double bass and Steve Noble on drums, four of the UK's leading free improvisers demonstrating their prodigious abilities in concentrated conversation.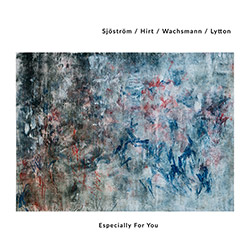 Sjostrom, Harri / Erhard Hirt / Philipp Wachsman / Paul Lytton:
Especially For You
(Bead -- UK )



Price: $15.95



In Stock
A concert recording on the occasion of the 10th anniversary of Einstein Kultur in Munich from the quartet of Erhard Hirt on guitar & computer and Paul Lytton on drums, percussion & objects (half of the Quartet XPACT) plus Harri Sjostrom on soprano & sopranino saxophones and Philipp Wachsmann on violin & electronics, presenting a remarkable set of collective ea-improvisations.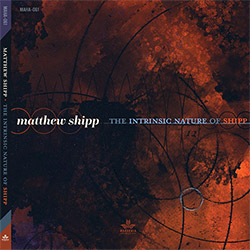 Shipp, Matthew:
The Intrinsic Nature Of Shipp
(Mahakala Music -- USA )



Price: $13.95



In Stock
Recording in the studio in NYC in 2023, pianist Matthew Shipp presents ten concise improvisations, forcefully powerful statements from energetic complexities to contemplatively inventive abstractions, at times explicitly referencing jazz tradition with an innate lyricism, at times bulldozing through tradition to create something uniquely Shipp.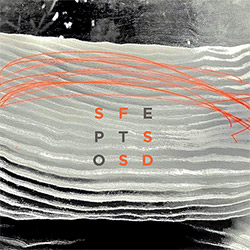 Fields, Scott Ensemble:
The Songs of Steve Dalachinsky
(Ayler -- France )



Price: $15.95



In Stock
Irish guitarist and composer Scott Fields has worked with the poems of late New York writer Steve Dalachinsky over the years, here bringing together an ensemble of improvisers, electronic and contemporary classical performers to set a suite of six poems by Dalachinsky sung by soprano Barbara Schachtner, with interludes between each weaving them into a larger and satisfying opus.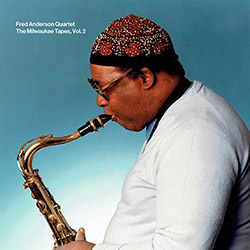 Anderson, Fred Quartet (Anderson / Brimfield / Drake / Hayrod):
Milwaukee Tapes Vol. 2
(Corbett vs. Dempsey -- USA )



Price: $14.95



Out of Stock
An original member of the AACM and owner & director of the Velvet Lounge jazz club leading Chicago's free and experimental music scenes, and a mentor to countless young jazz musicians, tenor saxophonist Fred Anderson is heard in the counterpart to the 2000 Unheard Music Series album, The Milwaukee Tapes, this 2nd unissued volume of material from the same 1980 concert.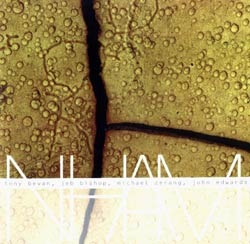 Bevan / Bishop / Edwards / Zerang:
'Nham
(Foghorn Records -- Great Britain )


Price: $15.95



In Stock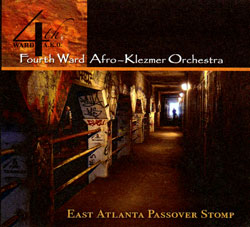 Fourth Ward Afro-Klezmer Orchestra:
East Atlanta Passover Stomp
(Afro Klezmer Music -- USA )


Price: $12.95



In Stock
4th Ward Afro-Klezmer Orchestra is a nine piece jazz ensemble performing original compositions and arrangements combing West African influenced rhythms with Eastern European Klezmer melodies.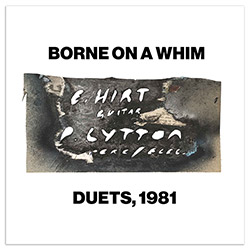 Lytton, Paul / Erhard Hirt:
Borne on a Whim: Duets, 1981
(Corbett vs. Dempsey -- USA )



Price: $14.95



In Stock
The first release from Corbett vs. Dempsey drawing on the Paul Lytton Archives, this recording of electronic & acoustic improvisation from UK percussionist Paul Lytton and German guitarist Erhard Hirt was recorded in Belgium in 1981 for the German Po Torch label, founded in 1976 by Paul Lovens & Paul Lytton to release forward-looking forms of free improvisation.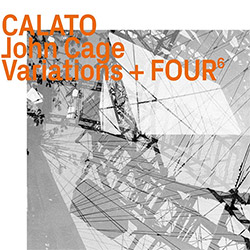 CALATO / John Cage:
Variations + Four6
(ezz-thetics by Hat Hut Records Ltd -- Switzerland )



Price: $18.95



In Stock
Calato, the quartet of Javier Areal Vélez, Jorge Espinal, Agustín Genoud and Pablo Verón based in Buenos Aires, formed in 2010 as an improvisation and experimental composition group exploring music notation and graphic scores in convergence with free improvisation, performing on prepared electric guitars, drums, sampler and amplified voice, here taking on two works by John Cage: Variations I-III, and Four6.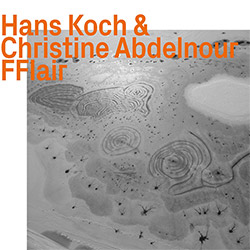 Koch, Hans / Christine Abdelnour:
FFlair
(ezz-thetics by Hat Hut Records Ltd -- Switzerland )



Price: $18.95



In Stock
Born from a project from the "Jazz in Chur" association where Swiss jazz musicians team up with a musical partner from a country with a different language and cultural region, here between Swiss saxophonist Hans Koch and Lebanese saxophonist Christine Abdelnour, the two recording their half of the duo independently, joined in the studio and split left & right for a stunning and unanticipated collaboration.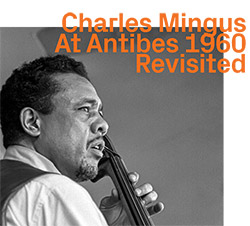 Mingus, Charles:
At Antibes 1960, Revisited
(ezz-thetics by Hat Hut Records Ltd -- Switzerland )



Price: $18.95



In Stock
Restoring and remastering the 1979 Atlantic album Mingus at Antibes from bassist & composer Charles Mingus, an extraordinary concert from the 1960 Antibes Jazz Festival with the masterful sextet of Eric Dolphy on alto sax & bass clarinet, Ted Curson on trumpet, Booker Ervin on tenor saxophone, and Dannie Richmond on drums, with Bud Powell or Mingus himself on piano.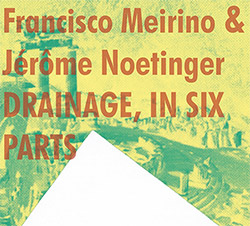 Meirino, Francisco / Jerome Noetinger:
Drainage, In Six Parts
(Klanggalerie -- Germany )



Price: $18.95



In Stock
Recording in Switzerland at La Becque Residency Center, the experimental improvising duo of Francisco Meirino on synth & field recording and Jerome Noetinger using electronics, tape, reel to reel player & radio, create a 6-part series of unusual sonic interactions, patiently exposing unidentifiable sounds and synthetic punctuation, neither subtle nor explosive but wonderfully engaging.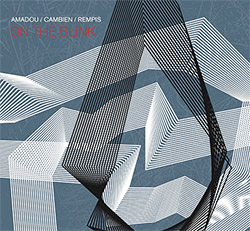 Amadou / Cambien / Rempis:
On The Blink
(Aerophonic -- USA )



Price: $13.95



In Stock
After sharing a stage with Belgium bassist Farida Amadou--whose collaborations include Peter Brötzmann, Steve Noble, and Thurston Moore--Chicago saxophonist Dave Rempis and Amadou sought an opportunity to record together, joining with Amadou collaborator, pianist Jonas Cambien, to record these startling studio improvisations during a 2022 tour in Belgium and The Netherlands.

Kromeshna / Chefkirk:
Surfaces
(Besperech' -- Russia )



Price: $11.95



In Stock
Mysterious sonic collaborations between Russian experimental electronic musician Vitaly Maklakov, who runs the Zaimka and Besperech' labels, and Oregon sound artist CHEFKIRK, merging field recordings and experiments with tape & synths to create five works of submerged sound amid enigmatic detail; mastered by Squidco's own Carl Kruger.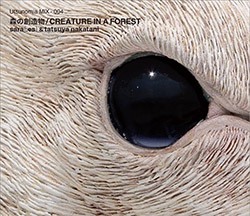 sara (.es) / Tatsuya Nakatani:
Creature In A Forest
(Nomart Editions -- Japan )



Price: $17.95



In Stock
A duo improvisation by American-based, Japanese percussionist Tatsuya Nakatani and pianist sara(.es), recorded by Yasushi Utsunomiya in Osaka, Japan as part of a series of duo recordings, bringing out the subtleties of their interaction as each improviser approaches their instrument in unique ways, creating a virtual universe of sounds that intersect and contrast in captivating ways.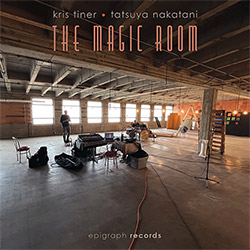 Tiner, Kris / Tatsuya Nakatani:
The Magic Room
(Epigraph Records -- USA )



Price: $14.95



In Stock
Continuing their collaboration from the trio of Nakatani / Tiner / Drake and the duo album Dagny on Nakatani-Kobo, trumpeter Kris Tiner (Empty Cage Quartet) and percussionist Tatsuya Nakatani are heard in a recording from the top floor of the historic Woolworth's building in downtown Bakersfield, CA, adding a beautiful layer of resonance to their deceptively contemplative dialogs.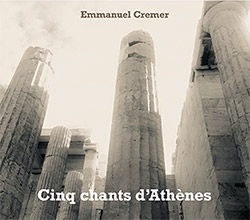 Cremer, Emmanuel:
Cinq chants d'Athenes
(Fou Records -- France )



Price: $14.95



In Stock
Recording in Athens, Greece and drawing on their mythology, cellist Emmanuel Cremer performs five solo works under the title Five songs of Athens, each piece presenting a unique take on solo cello performace from deeply resonant to confrontationally acoustic, in both intensely active playing or thoughtful ruminations, a tour de force of exceptional expression.

Foussat / Parrenin / Rollet:
Haut-Coeur
(Fou Records -- France )



Price: $14.95



In Stock
Emphasizing the electronic aspect of ea-improv, the trio of Jean on Marc Foussat on Synthi AKS, voice & toys, Emmanuelle Parrenin on hurdy-gurdy & voice and Quentin Rollet on alto and sopranino saxophones & small electronics, are heard in an immersive performance at Allumes du Jazz, in Le Mans, France in 2023, for a superb concert of unrestricted free improvisation.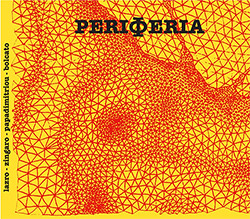 Lazro, Daunik / Carlos Zingaro / Sakis Papadimitriou / Jean Bolcato:
Periferia
(Fou Records -- France )



Price: $14.95



In Stock
Reissuing the 1995 In Situ album of the sublime 1993 concert at Vandoeuvre-Les-Nancy in France from the free improvising quartet of Daunik Lazro on alto & baritone saxophones, Carlos Zingaro on acoustic and electroacoustic violons, Sakis Papadimitriou on piano and Jean Bolcato on double bass & voice, in a highly focused set of concentrative collective expression.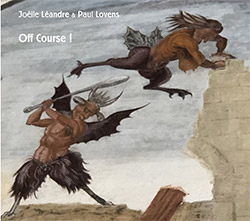 Leandre, Joelle / Paul Lovens :
Off Course !
(Fou Records -- France )



Price: $14.95



In Stock
Bringing together two masterful and legendary players from the European Free Improv scene -- French double bassist and vocalist Joëlle Léandre and UK drummer & percussionist Paul Lovens -- heard in this live performance at Les Temps du Corps, in Paris, free playing in parts with an incredible sense of communication, timing, humor, virtuosity and finesse.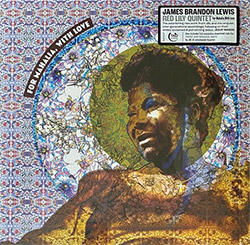 Lewis, James Brandon / Red Lily Quintet:
For Mahalia, With Love [2 CDs]
(Tao Forms -- USA )



Price: $20.95



In Stock
"James Brandon Lewis' second album with the glorious Red Lily Quintet: For Mahalia, With Love. This highly anticipated new album -- following on their Jesup Wagon -- reimagines songs made famous by the gospel icon who galvanized a natio...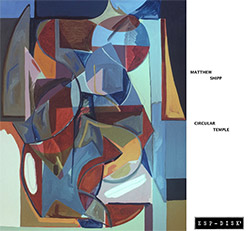 Shipp, Matthew Trio:
Circular Temple
(ESP-Disk -- USA )



Price: $13.95



In Stock
"It has become clear that Matthew Shipp is the most interesting and important jazz pianist of his generation, the most continually evolving and pushing forward. Now that he's in his sixties and something of an elder statesman of the art...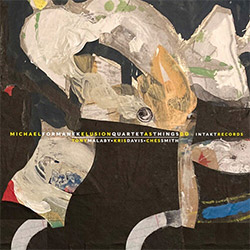 Formanek, Michael Quarrtet (Smith / Davis / Malaby):
As Things Do
(Intakt -- Switzerland )



Price: $18.95



In Stock
"With his extensive artistic biography, Michael Formanek is one of the most outstanding figures in American jazz, as a composer, as a bassist in ensembles, and as a soloist. The fact that the bassist has been an integral part of the cre...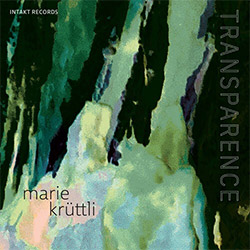 Kruttli, Marie:
Transparence
(Intakt -- Switzerland )



Price: $18.95



In Stock
"The young jazz pianist Marie Kruttli hails from the French-speaking part of Switzerland and has gained an outstanding international reputation in recent years with her trio and solo work. Now she presents Transparence, her first solo p...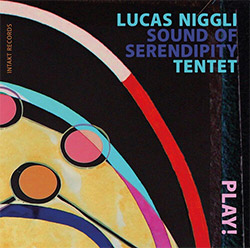 Niggli, Lucas Tentet:
Sound of Serendipity
(Intakt -- Switzerland )



Price: $18.95



In Stock
"With the Sound Of Serendipity Tentet, Lucas Niggli, who hasbeen at the forefront of Swiss-European jazz for many years, brings together some of the most exciting musicians from the local jazz and improvisation scene. Stirring music is ...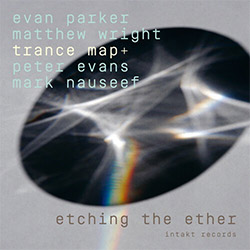 Parker, Evan / Matthew Wright Trance Map + Peter Evans / Mark Nauseef:
Etching the Ether
(Intakt -- Switzerland )



Price: $18.95



In Stock
"Trance Map+ is an electro-acoustic formation in constant motion. Founded by electronic musician, turntable player and sound designer Matt Wright and saxophonist Evan Parker, the band is in a constant process of transformation, renewal ...
Best Sellers in This Category:
New York Contemporary Five: Consequences Revisited
Brown, Marion: Capricorn Moon To Juba Lee (remastered)
Giuffre, Jimmy 3 (w / Bley / Swallow): Graz Live 1961
Coltrane, John Quartet: Impressions Graz 1962
Ayler, Albert Quartets: Spirits To Ghosts Revisited (remastered)
Ayler, Albert Trio: 1964 Prophecy Revisted
Coltrane, John Quartet: My Favorite Things Graz 1962
Taylor, Cecil Mixed To Unit: Structures Revisited
Ayler, Albert: Spirits Rejoice & Bells Revisited
Ayler, Albert Quartet With Don Cherry: European Recordings Autumn 1964 (Revisited) [2 CDs]
Bley, Paul Trio: Touching & Blood, Revisited
Ayler, Albert: La Cave Live, Cleveland 1966 Revisited [2 CDs]
Coltrane, John Quartet: Newport, New York, Alabama, 1963, Revisited
Parker, Charlie : Selections From The DIAL Recordings
Shepp, Archie: Blase And Yasmina Revisited
Sun Ra Arkestra: Nothing is ... Completed & Revisited
AMM (Previost / Rowe / Tilbury): An Unintended Legacy [3 CDs]
Parker, Charlie : Selections From The SAVOY Recordings
Ayler, Albert Quintet 1966: Berlin, Lorrach, Paris & Stockholm. Revisited [2 CDs]
Parker, Charlie: Be Bop Live [2 CDs]