April 2022

Page 1 of 3
| 1 | 2 | 3 |
134 products
Page 1 of 3 | 1 | 2 | 3 | 134 products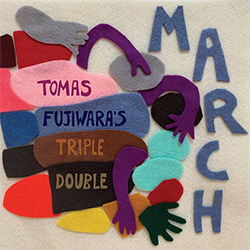 Fujiwara's, Tomas Triple Double:
March
(Firehouse 12 Records -- USA )



Price: $13.95



In Stock
"March" refers to the foundation of repurposed march rhythms NY drummer Tomas Fujiwara employs for the compositions in his second release with his Triple Double sextet, actually two trumpet-guitar-drum trios brilliantly interacting, with fellow drummer Gerald Cleaver, both Mary Halvorson & Brandon Seabrook on guitar and Taylor Ho Bynum on cornet & Ralph Alessi on trumpet.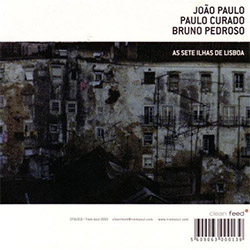 Paulo, Joao / Paulo Curado / Bruno Pedroso:
As Sete Ilhas De Lisboa
(Clean Feed -- Portugal )



Price: $12.95



In Stock
2003 release of the Lisbon improvising trio of Bruno Pedroso on drums, Joao Paulo on piano and Paulo Curado on saxophone, merging jazz and world styles from Lisbon, America, Arabic and Jewish forms with lyrical strength, clear communication and an experimental attitude between the three players, a great example of the Portuguese free improvising scene.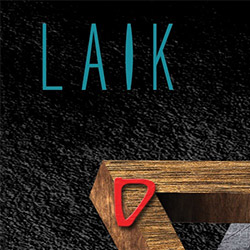 Das Rad (Archer / Robinson / Dinsdale):
Laik Tors
(Discus -- UK )



Price: $14.95



In Stock
The third album from the Sheffield-based trio Das Rad of Nick Robinson on guitars, keys & electronics, Martin Archer on woodwinds, keys & electronics, Steve Dinsdale on drums & keyboards, influenced by progressive rock, kosmiche, and fusion forms, here evolving and refining their melodic approach to genre-crossing styles merging composition and improvisation.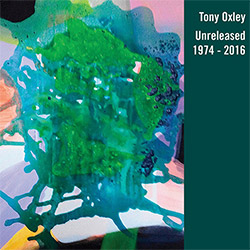 Oxley, Tony:
Unreleased (1974 to 2016)
(Discus -- UK )



Price: $14.95



In Stock
The second in Discus Music's "Unreleased" series selected from percussionist and electronics legend Tony Oxley personal collection, here in three configurations: a quintet with Barry Guy, Dave Holdsworth, Howard Riley and Paul Rutherford; a quintet with Howard Riley, Larry Stabbins, Phillip Wachsmann and Hugh Metcalfe; and a duo with Stefan Hoekler.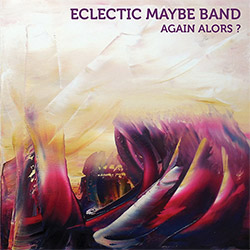 Eclectic Maybe Band:
Again Alors?
(Discus -- UK )



Price: $14.95



In Stock
Led by Univers Zero bassist and composer Guy Seger, the third album from Eclectic Maybe Band combines elements of rock, jazz, electronic and abstract landscapes, performed by an ensemble of chamber rock players including Discus label leader Martin Archer, varying groupings within the band focusing on each section in a mix of composed and improvised approaches.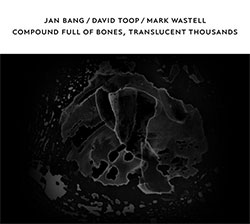 Bang, Jan / David Toop / Mark Wastell:
Compound Full Of Bones, Translucent Thousands
(Confront -- UK )



Price: $13.95



In Stock
An extended improvisation interweaving acoustic and electronic instruments in a beautifully coherent evolution of mysterious and approachable sources, from the trio of Jan Bang, David Toop and Mark Wastell, combining tam tams, gongs, flutes, lapsteel, live sampling, gongs, brushes, elastic, paper and more to captivate the curious listener.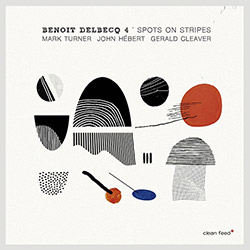 Delbecq, Benoit 4 (w / Turner / Hebert / Cleaver):
Spots On Stripes
(Clean Feed -- Portugal )



Price: $14.95



In Stock
French pianist Benoit Delbecq brings together frequent collaborators from New York--Mark Turner on tenor saxophone and drummer Gerald Cleaver--and from Paris--Delbecq himself and double bassist John Hebert--for an album of refined and inventive contemporary jazz, the work of masterful players with years of experience and collaborations dating back to 2003.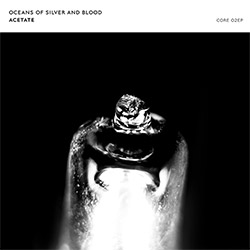 Oceans Of Silver & Blood:
Acetate [CD EP]
(Confront -- UK )



Price: $13.95



In Stock
Reissuing their limited 2014 release on Joachim Nordwall Editions, the Oceans Of Silver & Blood duo of Joachim Nordwall on analog synthesizer, effects & tape and percussionist Mark Wastell on tam tam and timpani present two pieces, the first an environmental work underpinned by subtle percussion, the second a richly resonating work of threatening warmth.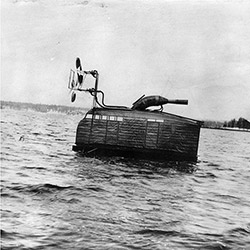 Zethson, Alex Ensemble:
Some Of Them Were Never Unprepared [VINYL]
(thanatosis produktion -- Sweden )



Price: $21.95



In Stock
Exploring how a composition can provide a sense of weightlessness, and influenced by the music of gamelan, krautrock, Tony Conrad & Arnold Dreyblatt, composer Alex Zethson structured these works to influence the 13 performers in his ensemble into a state of intense focus and listening as they strike, bow and pluck their instruments, creating an ecstatic sense of infinite motion.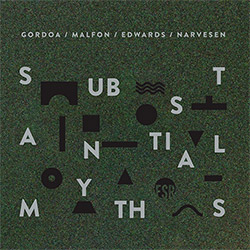 Gordoa / Malfon / Edwards / Narvesen :
Substantial Myths
(Listen! Foundation (Fundacja Sluchaj!) -- Poland )



Price: $15.95



In Stock
Vibraphonist Emilio Gordoa leads this superb quartet with Don Malfon on alto & baritone saxophones, John Edwards on double bass and Dag Magnus Narvesen on drums, in an incredible live performance at the 2019 Alte Gerberei Artacts Festival in Austria, a captivating set of creative techniques yielding well-controlled passages of both intense activity and unique introspection.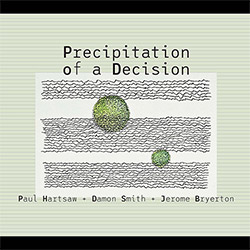 Hartsaw, Paul / Damon Smith / Jerome Bryerton:
Precipitation of a Decision / The Ride On The 8 Of Infinity [2 CDs]
(Balance Point Acoustics -- USA )



Price: $19.95



In Stock
Two distinct session, the first CD presenting free improv trio perfomances in St. Louis, MO between Paul Hartsaw on soprano & tenor saxophones, Damon Smith on double bass and Jerome Bryerton on percussion, the 2nd CD finding Hartsaw and Smith in the studio in Oakland CA for a more experimental session, Smith adding laptop & field recordings and both employing extended techniques.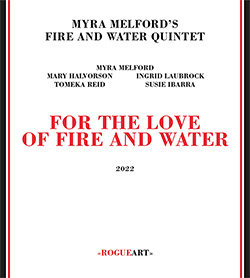 Melford's, Myra Fire And Water Quintet:
For The Love Of Fire And Water
(RogueArt -- France )



Price: $15.95



In Stock
Few quintets deserve the designation of super-group more than pianist Myra Melford's quintet with Mary Halvorson on guitar, Ingrid Laubrock on tenor & soprano saxophones, Tomeka Reid on cello and Susie Ibarra on drums & percussion, performing Melford's wonderfully inventive 10-part composition.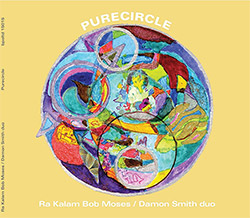 Moses, Ra Kalam Bob / Damon Smith Duo:
Purecircle
(Balance Point Acoustics -- USA )



Price: $13.95



In Stock
A superb, inventive duo collusion between percussionist Ra Kalam Bob Moses and double bassist Damon Smith, continuing their collaborations that started with "Astral Plain Crash" with Vinny Golia, Henry Kaiser & Weasel Walter, here in concentrated form, recording and layer in the studio for 14 diverse dialogs using advanced techniques on drums, gongs, spring drums and double bass.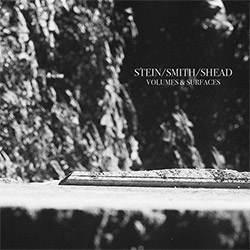 Stein, Jason / Damon Smith / Adam Shead:
Volumes & Surfaces
(Balance Point Acoustics -- USA )



Price: $13.95



In Stock
Live recordings from the trio of Chicago improvisers Jason Stein on bass clarinet and Adam Shead on drums & percussion in a trio with double bassist Damon Smith, 3 tracks recorded in the studio at Chicago's Elastic Arts and then 2 live performances captured at The Hungry Brain that same night, an album of rich proportion through the deep strings, dark drums and deep reeds.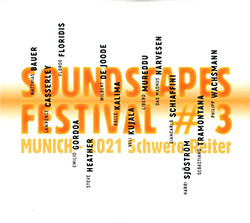 Various Artists (Bauer, Casserley, Florodos, De Joode, Kujala, Narvesen, Taramontana, Schiaffini, Wachsmann):
SoundScapes Festival # 3 - Munich 2021 Schwere Reiter [2 CDs]
(Listen! Foundation (Fundacja Sluchaj!) -- Poland )



Price: $19.95



In Stock
14 musicians from 9 different countries in various collaborative groupings performing acoustic & electronic free improvisations, the focus on soundscape and limited to 15 minute performances, developed by saxophonist Harri Sjöström in 2013 as "SoundScapes Festivals" and presented in Helsinki and now in Munich as part of the art-project "Aspects of Free Improvisation 2021".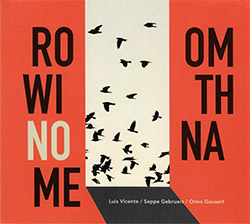 Vicente, Luis / Seppe Gebruers / Onno Govaert:
Room With No Name
(Listen! Foundation (Fundacja Sluchaj!) -- Poland )



Price: $15.95



In Stock
A set of dramatic improvisations of incredible technical skill and creative drive from the working trio of Luis Vicente on trumpet, Seppe Gebruers on unprepared piano and Onno Govaert on drums, unedited improvisations presented as played, "composed by an interaction between the musicians and instruments, a nameless room, audience, microphones and you."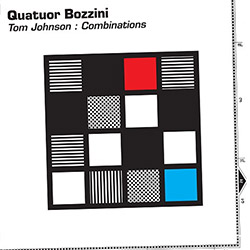 Quatuor Bozzini:
Tom Johnson: Combinations
(Collection QB -- Canada )



Price: $13.95



In Stock
The Montreal string quartet Quatuor Bozzini (Alissa Cheung-violin, Clemens Merkel-violin, Stephanie Bozzini-viola, Isabelle Bozzini-cello) continue their investigation of avant composers, focusing on American composer Tom Johnson through three works or minimalist precision: "Combinations for String Quartet"; "Tilework" and "Four-Note Chords in Four Voices".

Salamon, Samo / New Freequestra:
Free Distance, Vol. 2: Poems are Opening [2 CDs]
(Listen! Foundation (Fundacja Sluchaj!) -- Poland )



Price: $19.95



In Stock
With titles for the album and all compositions from a poem by US poet E.E. Cummings, guitarist Samo Salamon developed these structured improvisations during the pandemic, inviting a set of masterful improvisers including Martin Küchen, Luis Vicente, Vasco Trilla, Emanuele Parrini, &c. &c. to contribute to these magnificent long distance collective improvisations.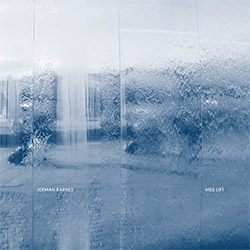 Jerman / Barnes:
Hiss Lift
(Room40 -- Australia )



Price: $18.95



In Stock
Two extended sound collages and cut-ups from field recordings and percussion recorded during tours from 2014 to 2017, the title taken from a sign in one of the hotels that Jerman & Barnes stayed at, apt for the mix of punctuating locations, dissipating noise and unusual percussive passages, a fascinating journey that expands and contracts to make captivating stories.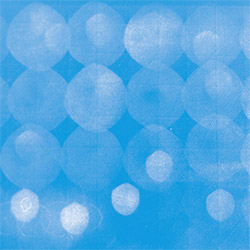 Mayas, Magda / Tina Douglas:
Objects Of Interest [CD + BOOK]
(Room40 -- Australia )



Price: $26.95



In Stock
Following the visual scores of multi-disciplinary artist Tina Douglas, pianist Magda Mayas uses objects and preparations on piano, clavinet & rhodes keyboards to expand on Douglas' sculptural and tactile scores, exposing the fragility or imperfections in each, allowing one melody, chord or noise to become the focus of Maya's aural rendering and interpretations.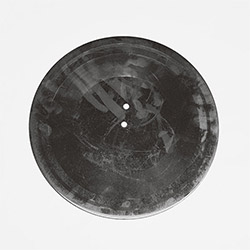 Rosenfeld, Marina:
Index [CD + BOOK]
(Room40 -- Australia )



Price: $26.95



In Stock
A series of live recordings and related materials that trace the development of turntable artist Marina Rosenfeld's tactile approach to experimental sound, using dub plates--vinyl albums she has had pressed to develop a personal library of sound for performance--here in six improvisations accompanied by a 24-page book with a discussion between Rosenfeld and Lawrence English.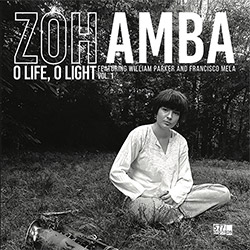 Amba, Zoh / William Parker / Francisco Mela:
O Life, O Light Vol. 1
(577 Records -- USA )



Price: $16.00



In Stock
New generation New York tenor saxophonist Zoe Amba, a Tennessee transplant whose spirit is illuminated with free styles that harken back to Ayler, recording in the studio with a trio of luminary players--William Parker on bass and Francisco Mela on drums--performing three Amba compositions, one featuring Amba on flute; the CD edition contains one bonus improvisation.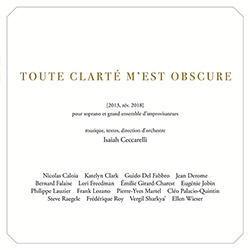 Ceccarelli, Isaiah:
Toute Clarte m'est Obscure
(Ambiances Magnetiques -- Canada )



Price: $13.95



In Stock
A profound contemporary work integrating improvisation into composed forms from Montreal composer and percussionist Isaiah Ceccarelli and performed by an ensemble of 16 Musique Actuelle improvisers and performers, beautifully balanced between diverse instrumental passages and texts inspired by different poetical and musical forms of the past; sublime.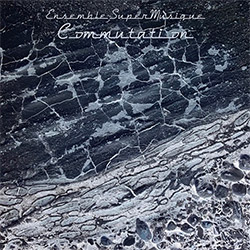 Ensemble SuperMusique:
Commutation
(Ambiances Magnetiques -- Canada )



Price: $13.95



In Stock
Ensemble Supermusique, Montreal's premiere open-minded improvising ensemble, here led by saxophonist & vocalist Joane Hetu and conducted by percussionist Danielle Palardy Roger, present a live concert of graphic scores dating back to 1920, with works from Fred Frith (Stone, Brick, Glass, Wood, Wire), Luigi Russolo, Maxime Daigneault, Emilie Girard-Charest & Anestis Logothetis.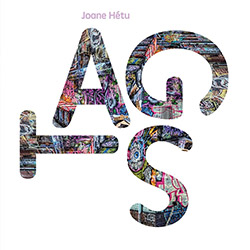 Hetu, Joane :
Tags
(Ambiances Magnetiques -- Canada )



Price: $14.95



In Stock
Four compositions written between 2000-2019 from Joane Hétu: a duo between bassist Nicolas Caloia & bass clarinetist/vocalist Lori Freedman; a work with Hétu & Jean Derome plus the Quaturo Bozzini string and Quasar saxophone quartets; a composition for 20 electric guitars; and one movement from "Préoccupant, c'est Préoccupant performed by Ensemble Supermusique.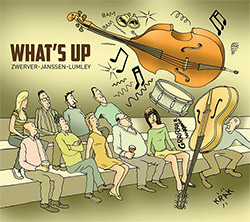 Zwerver / Janssen / Lumley :
What's Up
(Henk Zwerver -- The Netherlands )



Price: $13.95



In Stock
A set of trio improvisations on acoustic strings and drums from the Dutch trio of Henk Zwerver on acoustic guitar, Wim Janssen on drums and Aaron Lumley on double bass, performing live at Zaal 100, in Amsterdam in 2021 as the trio expand their sound through superb technique, their music balanced between energetic scurries and introspective contemplation.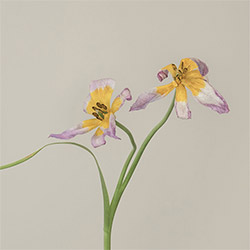 Bakker, Anne / Rene Aquarius / Rutger Zuydervelt:
Hallucine
(Consouling Sounds -- The Netherlands )



Price: $13.95



In Stock
Composed from a combination of violin, percussion, vocals, field recordings & electronics by Rutger Zuydervelt, who initially merged unrelated recordings from violinist Anne Bakker (also on harmonica, kazoo & saw) and percussionist & sound artist Rene Aquarius, all three then overdubbing and editing the work to create this fascinating tapestry of hallucinogenic sound.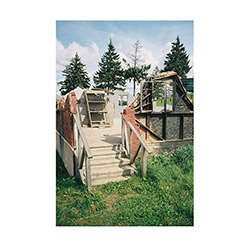 D.L., Jean / Rutger Zuydervelt:
Scramblings
(Inexhaustible Editions -- Slovenia )



Price: $12.95



In Stock
Using electric & acoustic guitars and autoharp over spacious electronics and field recordings, Belgium musician & video artist Jean De Lacoste and Rotterdamn sound artist Rutger Zuydervelt, aka Machinefabriek, create broad pallets of ringing sounds over which acoustic instruments intone, with cellist Fransesco Guerri joining on one of 8 gently unfolding "Scramblings".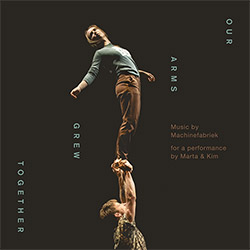 Machinefabriek:
Our Arms Grew Together (Music for a performance by Marta & Kim)
(Machinefabriek -- The Netherlands )



Price: $11.95



In Stock
Following his collaborations with choreographers & dancers Marta Alstadsaeter and Kim-Jomi Fischer resulting in the performances & albums As Much As It Is Worth and Engel, Rutger Zuydervelt composed this work for their dance/circus performance Our Arms Grew Together about romantic relationships, developed around recordings from the daily lives of Alstadsaeter and Fischer.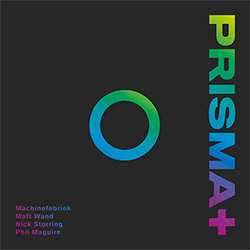 Machinefabriek / Matt Wand / Nick Storring / Phil Macguire:
Prisma+
(Machinefabriek -- The Netherlands )



Price: $11.95



In Stock
Unique to the vast catalog of Rutger Zuydervelt, aka Machinefabriek, this album was developed with Zuydervelt original material and then remixed by Matt Wand, Nick Storring and Phil Maguire, presenting the original highly rhythmic electronics at the base of "Prisma", then 4 remixes: "Scarlett's Blood Bubbles"; "Tactile Debt"; "Thigh Slapping Without Tears"; and "Wheats Flats".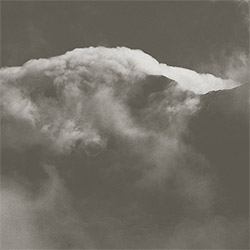 Zuydervelt, Rutger / Hugo Dijkstal / Peter Hollo:
BERG (Music for a film by Joke Olthaar)
(Machinefabriek -- The Netherlands )



Price: $12.95



In Stock
Two versions of the soundtrack to the Dutch movie BERG composed by Rutger Zuydervelt, the first rearranging the tracks to the piece to create a long-form work that maintains the meditative qualities of the movie; then an early score proposal and more active concept than the final work, developed with recordings of improvisations from cellist Peter Hollo.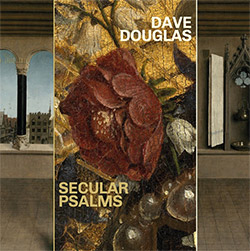 Douglas, Dave:
Secular Psalms
(Greenleaf Music -- USA )



Price: $13.95



In Stock
A newly commissioned suite of ten pieces requested by the City of Gent and Handelsbeurs Theater to commemorate 600 years since the creation of the Gent Altarpiece by Jan Van Eyck performed with an international group of younger musicians, orchestrated with an unusual mix of instruments including serpent, lute, organ and sampler; a discerning and accomplished major work.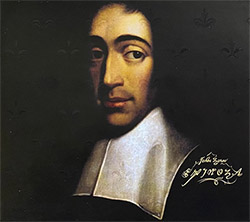 Zorn, John Simulacrum:
Spinoza
(Tzadik -- USA )



Price: $17.95



In Stock
John Zorn composes for, conducts and plays saxophone with his Simulacrum group with Kenny Grohowski on drums, Matt Hollenberg on guitar and John Medeski on organ & electric piano, a scorching band that combines Downtown NY jazz and metal forms as they explore the life and thoughts of Dutch 17th century Age of Enlightenment philosopher Baruch Spinoza.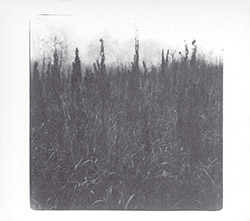 Bennett, David / Vilhem Bromander:
Within Reach Of Eventuality
(thanatosis produktion -- Sweden )



Price: $15.95



In Stock
David Bennet & Vilhelm Bromander is a Stockholm-based duo exploring microtonal soundscapes and timbral relations, focused on subtle relations between sounds using texture, intonation and timbre, beating, common partials and difference tones, creating sonic landscapes often based on triggering psychoacoustic phenomena, here following a semi-open score in a four part work.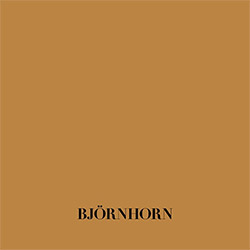 Berthling, Johan:
Bjornhorn
(thanatosis produktion -- Sweden )



Price: $15.95



In Stock
An extended 7-part solo improvisation from Swedish double bassist Johan Berthling (Angles, Fire!, Nacka Forum, Sten Sandell Trio, &c) using magnificent technique, timing and pacing in a diverse set that includes a reference to Charlie Hayden's "Turiya".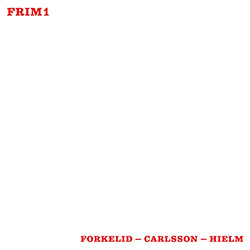 Forkelid / Carlsson / Hielm:
Can't Hide [Vinyl]
(FRIM Records -- Sweden )



Price: $21.95



In Stock
The first release on the Swedish label Association For Free Improvised Music (FRIM) is the trio of Gustaf Hielm (Mats/Morgan Band) on bass, Elin Forkelid (Anna Högberg Attack!) on saxophones and Erik Carlsson (Swedish Azz, Skogen) on drums, a free-blowing session of heavy collective playing in the European Free Jazz tradition for two extended "Question" & "Answer" sessions.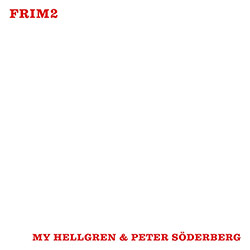 Hellgren, My / Peter Soderberg:
Plucked and Bowed
(FRIM Records -- Sweden )



Price: $15.95



In Stock
The literal album title belies the subtle interplay between Swedish improvisers, cellist My Hellgren and Peter Söderberg, the latter known for his work on classical lute but here on guitar, oud and theorbo (a long-necked lute that adds additional bass notes), recording an extended, warmly beautiful and intricate acoustic dialog of gentle tension and masterful skill.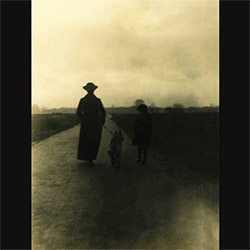 Kuchen, Martin:
Utopia
(thanatosis produktion -- Sweden )



Price: $15.95



In Stock
Ultimately it's Martin Kčchen's saxophone improvisations that lead these sensitively moody environments built around multi-tracked tapes of ambiance from snare, speaker, radio and tambora (a 2-headed drum) used unusually to create subtle and spacious drone environments over which Kčchen performs, hauntingly, emotionally and beautifully captivating his listeners.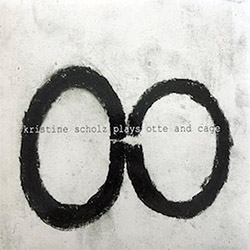 Scholz, Kristine:
Plays Otte And Cage
(thanatosis produktion -- Sweden )



Price: $15.95



In Stock
The 2nd solo album from Sweden-based pianist and Merce Cunningham-collaborator Kristine Scholz, performing on a 1921 Steinway & Sons Model A piano, recording four movements from composer Hans Otte's seminal work "Das Buch der Klänge" (1979-82), and an interpretation of John Cage's "Music for Piano 4-19", compatible pieces from two contemporary and visionary composers.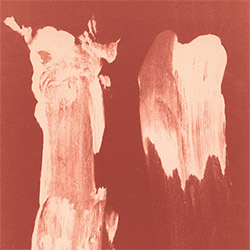 Talp, Linnea:
Arch Of Motion
(thanatosis produktion -- Sweden )



Price: $15.95



In Stock
Performed with Stockholm musicians including pianist Alexander Zethson, wind player Martin Küchen and trombonist Mats Äleklint, organist Linnéa Talp explores the areas of sound that emulate breathing, push/pull or back & forth motion, in eight beautifully paced recordings led by the organ's rich and microtonal vibrations & timbre and imbued by the contributor's subtle additions.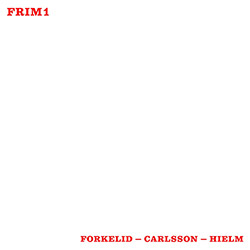 Windemo & Strid / Warnheim & Ingves:
Split Series Vol. 1
(FRIM Records -- Sweden )



Price: $15.95



In Stock
Two very different but openly creative improvising duos on a split CD, initiating the Swedish label and concert organizer FRIMS's split recording series: first 4 improvisations from legendary free improvisers Raymond Strid on drums & percussion and guitarist Mattias Windemo; then an extended dialog from new generation players Marcus Warnheim on alto saxophone and Karin Ivgves on piano.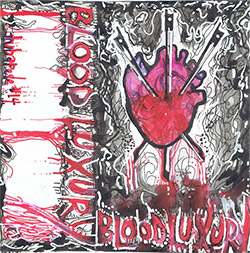 Erica Dicker / Dennis Sullivan:
Blood Luxury [CASSETTE w/ DOWNOAD]
(Tubapede -- USA )



Price: $7.95



In Stock
Delicate abrasions and corruption of their instruments from the NY duo of Erica Dicker (Till by Turning) on violin and Dennis Sullivan (Radical 2), 9 works of improvised soundscape and avant-raw chamber music through prepared strings, tapes, looped feedback, resonant metals, modified snares and liberally bowed surfaces, richly constrained and luxuriously blood-curdling.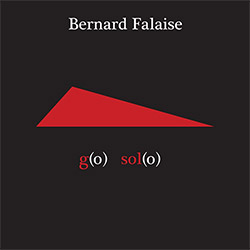 Falaise, Bernard:
G(o) sol(o)
(Ambiances Magnetiques -- Canada )



Price: $14.95



In Stock
Quebecois guitarist Bernard Falaise of Miriodor, Klaxon Gueule, Papa Boa and Les Projectionnistes fame, continues his solo series with the fifth note of the scale, "Sol (G)", reflected in a series of eight inventive guitar improvisations using timbral effects and looping structures to expand his virtual ensemble as does in his live performances.

Ensemble SuperMusique:
Sonne l'image
(Ambiances Magnetiques -- Canada )



Price: $14.95



In Stock
The collective ensemble Supermusique featuring key performers from Montréal's musique actuelle scene, including Jean Derome, Isaiah Ceccarelli, Joane Hetu, Danielle Palardy, &c. perform "Sounding the Image", three animated scores composed through the creation of moving images and rendered live in a remarkable concert at Amphiteatre de Gesu, in Montreal in 2019.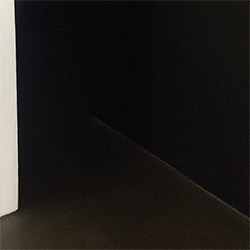 Quartetski (Ceccarelli / Falaise / Lauzier / Martel):
Cage
(Ambiances Magnetiques -- Canada )



Price: $13.95



In Stock
Quartetski--the Montereal quartet of Isaiah Ceccarelli on percussion & synthesizer, Bernard Falaise on electric guitar, Philippe Lauzier on bass clarinet & synthesizer and Pierre on Yves Martel on electric bass, perform John Cage's 1992 Numbers work "Four6" and "One7", a variation on "Four6", an incredible and insightful interpretation of this fascinating work.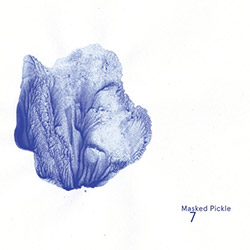 Masked Pickle (Scemama / Malmendier / Weil):
7
(Relative Pitch -- USA )



Price: $13.95



In Stock
A fully free, quirky and marvelous set of virtually indescribable improvisation from the trio of French vocalist Clara Weill (known from her work with Fred Frith), Olivia Scemama on bass and Tom Malmendier on drums, three active international collaborators with powerful technical skills and a strange sense of humor willing to take their music where ever it oddly leads.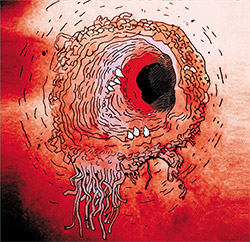 Flying Luttenbachers, The (Walter / Dahl / Battistoni / Nelson / Ospovat):
Terror Iridescence
(ugEXPLODE -- USA )



Price: $12.95



In Stock
Perhaps the darkest and most experimental album from the Flying Luttenbachers, the 4th from the NYC-based version of Weasel Walter on guitars & drums+bagpipe chanter & electronics, Tim Dahl on bass, Katie Battistoni on guitar, Matt Nelson on sax & live electronics and Sam Ospovat on drums, in two extended, terrific collective improvisations.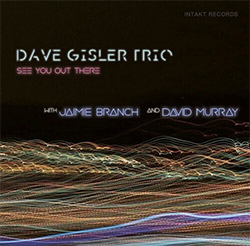 Gisler, Dave Trio (w/ Jaimie Branch / David Murray):
See You Out There
(Intakt -- Switzerland )



Price: $17.95



In Stock
Expanding on his live album "Zurich Concert" with trumpeter Jaimie Branch, Swiss guitarist Dave Gisler's trio with Raffaele Bossard on bass and Lionel Friedli on drums release this studio album with Branch returning, and adding New York tenor saxophonist David Murray for a mix of demanding jazz and introspective improv environments, a beautifully balanced album of avant jazz.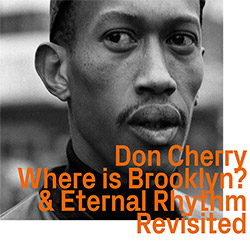 Cherry, Don :
Where Is Brooklyn? & Eternal Rhythm Revisited
(ezz-thetics by Hat Hut Records Ltd -- Switzerland )



Price: $18.95



In Stock
Reissuing two albums showing trumpeter Don Cherry's musical evolution through the 1960s, recorded two years apart--Where is Brooklyn from NY in 1966, and Eternal Rhythm recorded in Germany in 1968--demonstrating the development of his style from Ornette-influenced free jazz into music influenced by Northern Indian music and the percussion of Southeast Asia.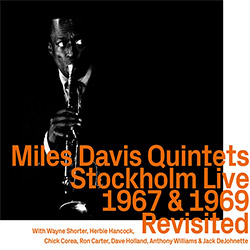 Davis, Miles Quintets:
Stockholm 1967 & 1969 Revisited
(ezz-thetics by Hat Hut Records Ltd -- Switzerland )



Price: $18.95



In Stock
Two live recordings from Miles Davis in the 1960s, first from Stockholm in 1967 with the classic 60s quintet of Miles, Wayne Shorter, Herbie Hancock, Ron Carter and Tony Williams; then two years later also in Stockholm with the "Lost Quintet" of Miles, Wayne Shorter, Chick Corea, Dave Holland and Jack DeJohnette, pushing new directions with tracks including "Bitches Brew".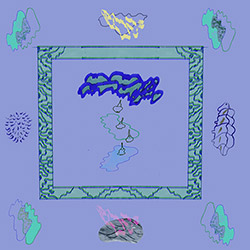 Aarni, Olli:
Mustikoita Ja Kissankelloja [VINYl]
(Mappa -- Slovokia )



Price: $23.95



In Stock
Translating to "Blueberries and cat bells", Finnish electronic composer Olli Aarni's sound world is quick paced and surprisingly dense considering an overall feeling of brightness, sounds flashing and swirling by in strange segments of acousmatic exhilaration, pausing form moments before seizing his listener once more with swift streams of alien soundscapes; brilliant.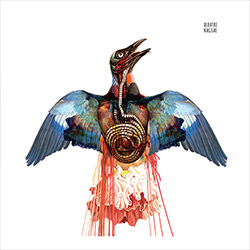 Albatre:
Nagual [VINYL]
(Shhpuma -- Portugal )



Price: $22.95



In Stock
Hailing from Rotterdam's rich underground scene, the trio of Hugo Costa on alto sax, Goncalo Aleida on bass, and Philipp Ernsting on drums, with all 3 doubling on electronics, in a dramatic and energetic album bledning free jazz, improv, metal, and punk music.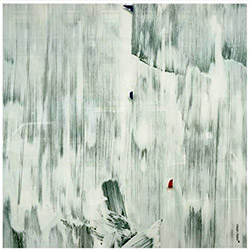 Baloni:
Ripples [VINYL]
(Clean Feed -- Portugal )



Price: $22.95



In Stock
The trio of Belgian reedist Joachim Badenhorst, French-Japanese violist Frantz Loriot, and French-German bassist Pascal Niggenkemper formed the Baloni trio in Brooklyn in 2008, presenting a blend of chamber and free jazz; reserved to frenetic playing that consistently surprises.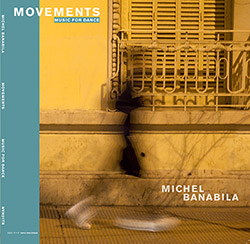 Banabila, Michel:
Movements (music for dance) [VINYL 2 LPs + DOWNLOAD]
(Tapu Records -- Netherlands )



Price: $14.95



In Stock
2nd Offering: Electroacoustic composer Michel Banabila compiles his dynamic works for dance & movement in this beautifully pressed limited double LP, presenting two 2019 works--'Dragonfly II' for "A Trace of Inevitability" (Yin Yue - Pennsylvania Ballet), and "Illicit Acquirement" for "Enough" (Patrick O"Brien - CUNY Dance Initiative)--and six prior pieces featuring his work with Conny Janssen Danst & Annabelle Lopez Ochoa.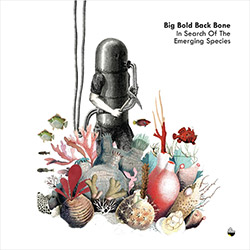 Big Bold Back Bone (von Orelli / Lopes / Travassos):
In Search Of The Emerging Species [VINYL]
(Shhpuma -- Portugal )



Price: $22.95



In Stock
Swiss musicians Marco Von Orelli (trumpet, slide trumpet) and Sheldon Suter (prepared drums) and by their Portuguese partners, Luis Lopes (electric guitar) and Travassos (electronics) release a new chapter in their project Big Bold Back Bone, all players embracing a unique electro-acoustic improvisation through transformation of their instruments.

Cambien, Jonas / Adrian Myhr:
Simiskina [VINYL]
(Clean Feed -- Portugal )



Price: $22.95



In Stock
With a discography of both contemporary and improvised music, Beligan pianist residing in Norway Jonas Cambien (Platform, Karokh) joins forces with Norwegian double bassist Adrian Myhr (Delius, Dorner, Buck) for an album that balances concentrative and muscular interplay, influenced by Cambien's piano preparations and Myhr's sophisticated techniques.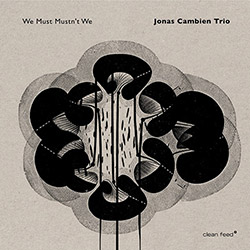 Cambien, Jonas Trio (w / Roligheten / Wildhagen):
We Must Mustn't We [VINYL]
(Clean Feed -- Portugal )



Price: $22.95



In Stock
Leveraging influences in improvisation and contemporary compositional music, Belgian/Oslo pianist Jonas Cambien, a member of Simiskina and Platform, extends his own trio of saxophonist Andre Rolighete and drummer Andreas Wildhagen with trumpeter Torstein Lavik Larsen on 2 tracks, as they balance jazz, avant, free improv and other hybrid forms in a compellingly creative album.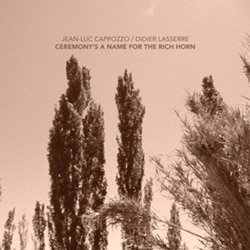 Cappozzo, Jean-Luc / Didier Lasserre:
Ceremony's A Name For The Rich Horn [VINYL 10-inch EP]
(NoBusiness -- Lithuania )



Price: $22.95



In Stock
A 2-part single improvisation recorded live at la Maison Peinte, Labarthe-sur-Leze in 2014 from Jean-Luc Capozzo on trumpet & flugelhorn, and drummer Didier Lasserre, showing a great range of style and dynamic in gutsy playing using powerful technique and creative interaction.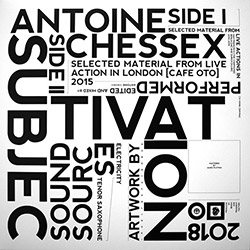 Chessex, Antoine:
Subjectivation [VINYL]
(Fragment Factory -- E.U. )



Price: $19.95



In Stock
Using material from solo live performances in San Francisco, Berlin, Zurich and London between 2010 and 2015, composer and sound artist Antoine Chessex developed the two compositions of this album, extracting his electroacoustic altered saxophone work and developing them into larger works that bridge extreme and psychoacoustics approaches with great sonic depth.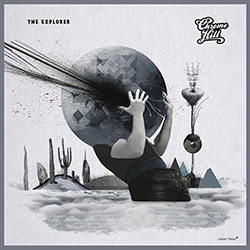 Chrome Hill:
The Explorer [VINYL]
(Clean Feed -- Portugal )



Price: $22.95



In Stock
The Norwegian quartet formerly known as "Damp" with baritone guitarist Asbjorn Lerheim, tenor saxophonist Atle Nymo, drummer Torstein Lofthus, and double bassist Roger Arntzen, blend expressive forms of jazz with blues and rock in an expansive and rich set of tunes that both pay homage and look to new and inclusive formations of emotional and effusive music.