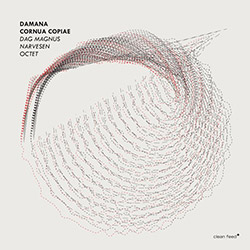 Damana: Dag Magnus Narvesen Octet (Alberts / Mathisen / Roligheten / Powell / Kompen / Dale / Myhr / Narvesen):
Cornua Copiae
(Clean Feed -- Portugal )



Price: $12.95



In Stock
Norwegian drummer Dag Magnus Narvesen's octet with Kristoffer Alberts, Jorgen Mathisen and Andree Roligheten on reeds, and Hayden Powell and Kristoffer Kompen on brass, merging New Orleans and free jazz traditions in creative and lyrical jazz of embraceable compositions and exceptional soloing.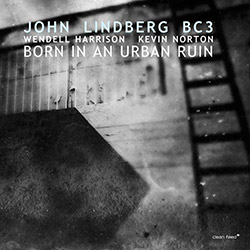 Lindberg, John BC3 (Lindberg / Harrison / Norton):
Born In An Urban Ruin
(Clean Feed -- Portugal )



Price: $12.95



In Stock
Masterful NY double bassist in a trio with vibraphonist Kevin Norton and clarinetist Wendell Harrison, in an exquisite jazz album with what Linberg describes as a "post-industrial rust belt aesthetic", alongside a 3 part tribute to the late trumpeter Roy Campbell.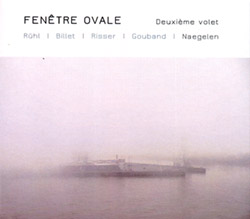 Fenetre Ovale (Risser / Ruhl / Billet / Gouband):
Deuxieme Volet
(Umlaut Records -- Sweden / France / Germany )



Price: $14.95



In Stock
Transcendental and exceptional improvisation in the 2nd release from the Fenetre Ovale project, with composer Karl Naegelen and improvisers Eve Risser (piano) and Joris Ruhl (clarinet), expanded with the arrival of percussionist Toma Gouband and violinist Amaryllis Billet.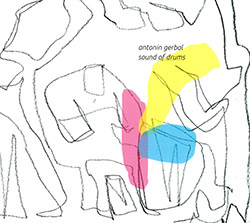 Gerbal, Antonin :
Sound Of Drums
(Umlaut Records -- Sweden / France / Germany )



Price: $14.95



In Stock
An absorbing album of solo drum work from French drummer/percussionist Antonin Gerbal, recording in the studio and demonstrating his profound sonic and technical approaches to the drums, isolated from projects like Peeping Tom, Bertrand Denzler/ONCEIM or Zoor.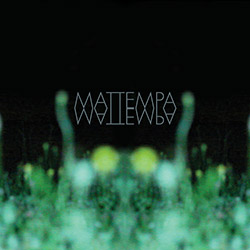 Normand, Eric:
Mattempa
(Tour de Bras -- Canada )



Price: $14.95



In Stock
Based on Canadian physician & author Jacques Ferron's book "Gaspe Mattempa", bassist Eric Normad leads a quintet into a mythological audio world with Raphael Arsenault (violin), Philippe Lauzier (bass clarinet), Alexandre Robichaud (trumpet) & Antoine Letourneau-Berger (percussion).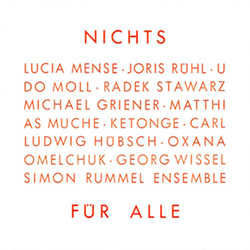 Rummel, Simon Ensemble:
Nichts Fur Alle (Nothing For All)
(Umlaut Records -- Sweden / France / Germany )



Price: $13.95



Out of Stock
Cologne pianist and composer Simon Russell wrote these compositions, melding jazz, classical, electronic, even tango music into lyrical and joyfully quirky works, performed by his ensemble with Goerg Wissel, Matthias Muche, Udo Moll, Carl Ludwig Hubsch, &c.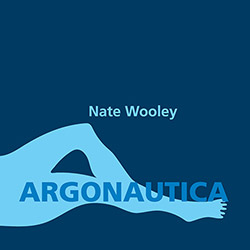 Wooley, Nate:
Argonautica
(Firehouse 12 Records -- USA )



Price: $13.95



In Stock
Trumpeter Nate Wooley's major 3-part work makes oblique reference to dodecaphony, ambient tape music, and the minimalist rock of Terry Riley, conceived as a tribute to Wooley's mentor Ron Miles, who performs alongside Devin Gray & Rudy Royston (drums), Cory Smythe & Jozef Dumoulin (piano).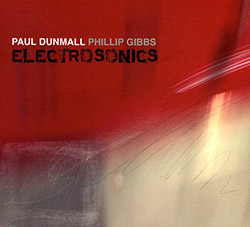 Dunmall, Paul / Phillip Gibbs:
Electrosonics
(FMR -- Great Britain )



Price: $14.95



In Stock
An album of improvised electronics from frequent collaborators Paul Dunmall on a Yamaha WX11 electronic wind instrument, and Philip Gibbs performing on electric guitar, in 9-parts exploring the unusual tonalities in both expansive and highly technical approaches.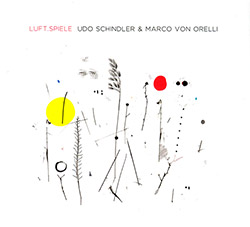 Schindler, Udo / Marco von Orelli :
Luft.Spiele
(FMR -- Great Britain )



Price: $14.95



Out of Stock
A wild dialog between Swiss trumpeter Marco von Orelli and saxophonist Udo Schindler, recording live at the 58th SALON for Klang+Kunst in Krailing/Munich in 2015, using an insanely advanced set of techniques and approaches to their horns for intense and exultant effect.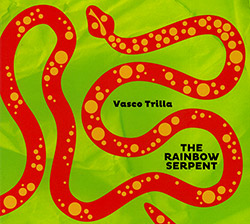 Trilla, Vasco :
The Rainbow Serpent
(FMR -- Great Britain )



Price: $14.95



Out of Stock
Barcelona drummer and percussionist Vasco Trilla, know for his work with Planeta Imaginario, Filthy Habits Ensemble, Cows On Trees, &c. in a solo album that takes the listener through a myriad of tones and emotions along a varied and tonally hybrid journey of prepared drums, assorted percussion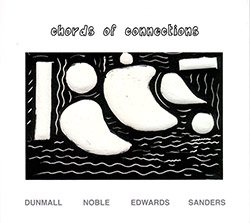 Dunmall / Noble / Edwards / Sanders:
Chords Of Connections
(FMR -- Great Britain )



Price: $14.95



In Stock
A stunning example of collective free improvisation from the quartet of frequent collaborators and superb improvisers, Paul Dunmall on tenor & soprano sax, Liam Noble on piano, Mark Sanders on drums, and John Edwards on bass, recording in the studio in Birmingham.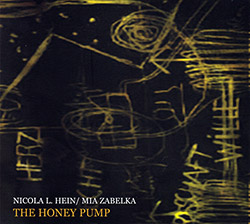 Hein, Nicola L. / Mia Zabelka :
The Honey Pump
(FMR -- Great Britain )



Price: $14.95



Out of Stock
Instant compositions on from Nicola L. Hein on guitar and Mia Zabelka on violin, both versed in soundscape and sonic sculptures, using extended techniques to create dense but dynamic sonic landscapes with significant room for silence.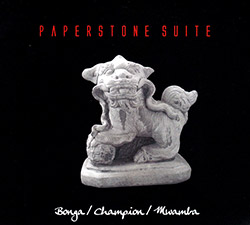 Bonga / Champion / Mwamba:
Paperstone Suite
(FMR -- Great Britain )



Price: $14.95



Out of Stock
Since 2012 the improvising trio of saxophonist Ntshuks Bonga, bassist Andy Champion and Corey Mwamba have met to perform at concerts and festivals, here captured in the studio in a dynamic dialog balancing fervent and contemplative playing with commanding skill.

Evans, Peter:
Lifeblood [USB Drive]
(More Is More -- USA )



Price: $16.95



Out of Stock
Trumpeter Peter Evans' first solo release in over 5 years, presenting two demanding and impressive live performances from 2015/16, during Evan's residency at Roulette, and at Bop Stop in Cleveland, presented on a USB credit card drive in mp3 and wav formats, with liner notes.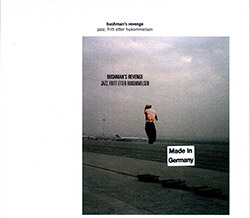 Bushman's Revenge:
Jazz, Fritt Etter Hukommelsen
(Rune Grammofon -- Norway )



Price: $15.95



Out of Stock
The Norwegian trio of guitarist Even Helte Hermansen, drummer Gard Nilssen, and bassist Rune Nergaard in their 8th Bushman's Revenge album, bridging free improvisation and 70s style prog-oriented rock, non-histrionic, outstanding instrumental music with great depth.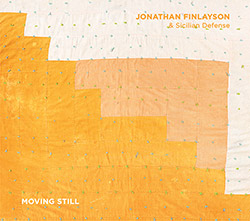 Finlayson, Jonathan / Sicilian Defense:
Moving Still
(Pi Recordings -- USA )



Price: $15.95



Out of Stock
NY trumpeter Jonathan Finlayson's 2nd Pi album, in a quintet with pianist Matt Mitchell, bassist John Hebert, guitarist Miles Okazaki, and drummer Craig Weinrib, for 6 original lyrical compositions with captivating progressions and top notch soloing making great modern jazz.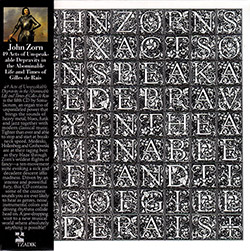 Zorn, John:
49 Acts Of Unspeakable Depravity In The Abominable Life And Times Of Gilles De Rais
(Tzadik -- USA )



Price: $13.95



Out of Stock
Simulacrum's 5th CD, with John Medeski on organ, Kenny Grohowski on drums and Matt Hollenberg on guitar, powerful playing that blends heavy rock, blues, funk and jazz with modern classical music, here performing composer John Zorn's 10 part suite on decscending into madness.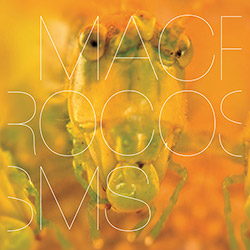 Banabila & Machinefabriek:
Macrocosms
(Tapu Records -- Netherlands )



Price: $9.95



In Stock
The 4th collaboration between electronic artists Michel Banabila and Machinefabriek (Rutger Zuydervelt), in captivating music exploring the concepts of macro and micro: how insiginificant we become when zooming out, and how small worlds can be found when zooming in.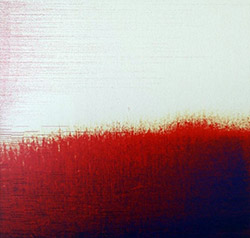 Jerman / Barnes:
Versatile Ambience [VINYL]
(IDEA Intermedia -- USA )



Price: $22.95



In Stock
Without referencing typical genre or style, the collaboration of sound artists Tim Barnes and Jeph Jerman moves a step forward with this 45 RPM LP release of texture and atmosphere, with assistance from Ken Vandermark, Jacob Duncan, Aaron Michael Bulter, Sara Saltau & Bret Berry.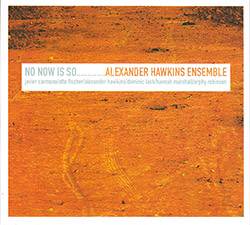 Hawkins, Alexander Ensemble:
No Now Is So
(FMR -- UK )



Price: $14.95



Out of Stock
Unusual instrumentation and a very diverse set of improvising backgrounds from pianist Alexander Hawkins Ensemble, with Orphy Robinson on steel pan, Otto Fischer on electric guitar, Dominic Lash on double bass, Hannah Marshall on cello, and Javier Carmona on drums.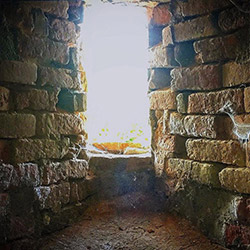 Rogers, Derek :
Silence is Being Substituted
(Glistening Examples -- USA )



Price: $12.95



In Stock
Derek Rogers sculpted these six compositions from live performances, organizing them using strings and synthesizers, and employing digital processing and granular synthesis with concert and field recordings, creating richly complex works that evolve with beautiful pacing.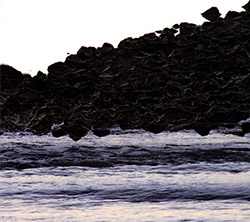 Ossatura:
Maps And Mazes
(Recommended Records -- UK )



Price: $15.45



Out of Stock
The new release from Italy's excellent electroacoustic experimental band Ossatura led by Elio Martusciello takes the band into new territory, detailed and more luminous, more acoustic, with vibes and clarinet (Michael Thieke) and even a lovely song surprising long-time fans.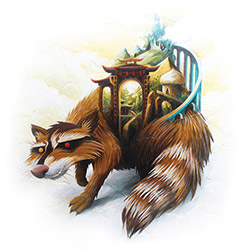 Drake, Bob :
Arx Pilosa
(Recommended Records -- UK )



Price: $15.45



Out of Stock
Another twisted, complex and irresistible album from multi-instrumentalist and vocalist Bob Drake, practically presenting a history of the rock genre in 20 short pieces that twist and turn in inventive, humorous, peculiar, mesmerizing, and masterly songs.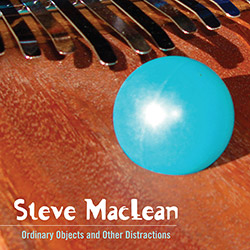 MacLean, Steve:
Ordinary Objects And Other Distractions
(Recommended Records -- Great Britain )



Price: $15.95



Out of Stock
Using a diverse set of instruments and percussive devices, from tennis balls to Jupiter 80 keyboards, electronics artist and performer Steve MacLean presents an exotic set of compositions using microtonal, poly-rhythmic and deeply engaging structures in unusual and captivating music.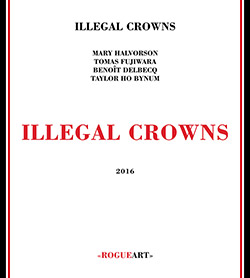 Illegal Crowns (Halvorson / Fujiwara / Delbecq / Ho Bynum):
Illegal Crowns
(RogueArt -- France )



Price: $15.95



Out of Stock
A cooperative band of mostly NY improvisers-- Mary Halvorson on guitar, Tomas Fujiwara on drums, Taylor Ho Bynum on cornet & flugelhorn, and French pianist Benoit Delbecq, recording in the studio for a album of uniquely unusual and rewarding compositions from all players.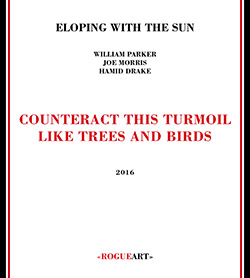 Eloping with the Sun (William Parker / Morris / Drake):
Counteract This Turmoil Like Trees and Birds
(RogueArt -- France )



Price: $15.95



Out of Stock
An almost ceremonial release in percussive approaches to improvisation from the trio of William Parker on double bass, shakuhachi, thumb piano & more, Hamid Drake on drums, cymbals and gongs, and Joe Morris on guitar, banjo, bass, pocket trumpet, fiddle & whistles.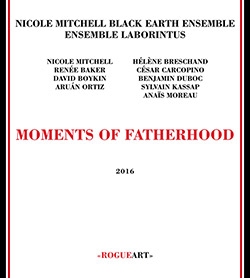 Mitchell's, Nicole Black Earth Ensemble & Ensemble Laborintus:
Moments Of Fatherhood
(RogueArt -- France )



Price: $15.95



Out of Stock
Chicago flautist Nicole Mitchell presents a work inspired by photographs from scholar and leader of social justice, W.E.B. Dubois, about African American prosperity after the civil war, a rich and compelling set of compositions performed in an ensemble of superb Chicago improvisers.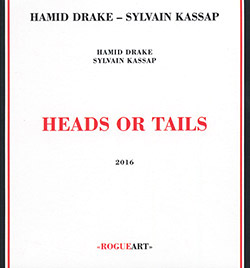 Drake, Hamid / Sylvain Kassap:
Heads Or Tails [2 CDs]
(RogueArt -- France )



Price: $23.95



Out of Stock
A masterful fountain of melodic ideas, intriguing rhythms, and exceptional technical skill from the duo of Hamid Drake on drums and frame drum, and Sylvain Kassap on clarinets and chalumeau, recording live at the France Musique at Studio Theatre d'Alfortville and in the studio.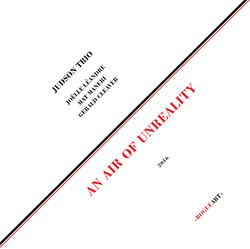 Judson Trio (Joelle Leandre / Mat Maneri / Gerald Cleaver):
An Air of Unreality [VINYL]
(RogueArt -- France )



Price: $19.95



Out of Stock
A live performance at Judson Church in Manhattan as part of the 20th Vision Festival from the NY/France free improvising trio of Joelle Leandre on double bass, Mat Maneri on viola, and Gerald Cleaver on drums and percussion, two tracks of steadily building, incredibly compatible dialog.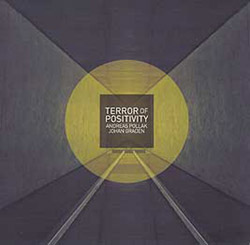 Pollak, Andreas / Johan Graden:
Terror Of Positivity
(Creative Sources -- Portugal )



Price: $15.95



Out of Stock
The Swedish duo of percussionist Andreas Pollak and prepared pianist Johan Graden (Adam & Alma) in an album of references and innuendo, clandestine and furtive sounds that evoke great mystery and drama in beautifully shaped sound; evocative music that deceives to emerge from the electronic realm while in actuality coming from all acoustic sources.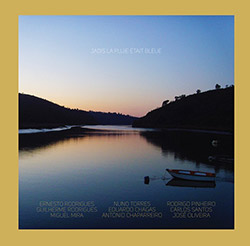 Rodrigues, Ernesto / Guilherme Rodrigues / Miguel Mira / Nuno Torres / Eduardo Chagas / Antonio Chaparreiro / Rodrigo Pinheiro / Carlos Santos / Jose Oliveira :
Jadis La Pluie Etait Bleue
(Creative Sources -- Portugal )



Price: $15.95



Out of Stock
The second volume of the project heard in the previous Creative Sources album, "Suspensao", here in a 9-piece electroacoust ensemble with viola, cello, doublebass, alto sax, trombone, piano, electric guitar, computer and percussion, suspenseful lowercase music that unfolds in mysterious, beautiful and rewarding ways.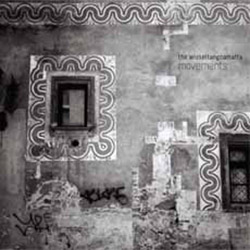 Wisseltangcamatta, The:
Movements
(Creative Sources -- Portugal )



Price: $15.95



Out of Stock
Live recordings at LOFT in Cologne, Germany from the trio of George Wissel on prepared saxophone, Achim Tang on doublebass, and Simon Camatta on drums & percussion, performing seven "Movements" that use prodigious technique with reserve and direction, revealing the structure of their work as the pieces build and recede in fascinating ways.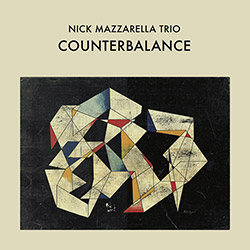 Mazzarella, Nick Trio:
Counterbalance [VINYL]
(Astral Spirits -- USA )



Price: $19.95



Out of Stock
From 2008-16 until drummer Frank Rosaly moved to Amsterdam, alto saxophonist Nick Mazzarella's Trio was an active part of Chicago's creative jazz scene; in early 2018 Rosaly returned for a visit and Mazzarella composed a suite of 6 new pieces to commemorate the trio's tenth anniversary, the exuberant result this excellent concert recorded at Co-Prosperity Sphere!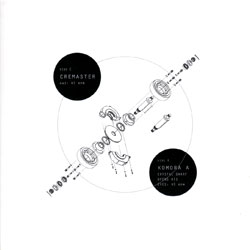 Cremaster / Komora A:
split [7-inch VINYL] [Used Item]
(Monotype -- Poland )



Price: $11.66



In Stock
A split 7" release between Cremaster (Alfredo Costa Monteiro (electronics) and Ferran Fages (feedback mixing board and electroacoustic devices); and the Komora A trio of Karol Koszniec (electronics), Dominik Kowalczyk (laptop) and Jakub Mikolajczyk (modular synth).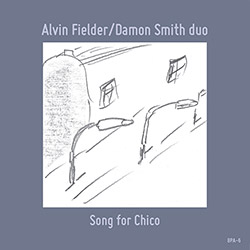 Fielder, Alvin / Damon Smith:
Song For Chico [CASSETTE]
(Balance Point Acoustics -- USA )



Price: $11.95



In Stock
Free improvisations and a few fascinating covers of work by Cecil Taylor, Chico Hamilton, and Johnny Dyani from the duo of double bassist Damon Smith and legendary drummer Alvin Fielder, showing intense and unusual approaches in great rhythmic dialog.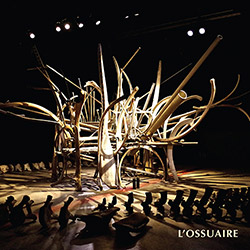 Blouin, Hugo / Claude Bourque / Paul Gregoire:
L' Ossuaire [2 CDs]
(Tour de Bras -- Canada )



Price: $17.95



In Stock
Recordings of an installation piece built in Iles-de-la-Madeleine in the summer of 2013, a large sculpture made of resonant metal pipes with propane torches and whale bones, used as a huge musical instrument allowing three people to play simultaneously from different sides.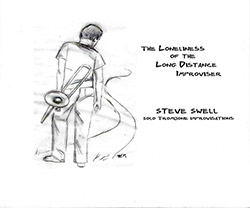 Swell, Steve:
The Loneliness of the Long Distance Improviser
(Swell Records -- USA )



Price: $14.95



Out of Stock
A diverse and engrossing solo album from NY-based, global travelling trombonist Steve Swell, showing vast creative and technical skills through unusual techniques that balance with inventive and lyrical approaches to the horn, a tour-de-force of modern playing.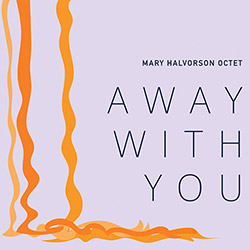 Halvorson, Mary Octet:
Away With You
(Firehouse 12 Records -- USA )



Price: $13.95



Out of Stock
Mary Halvorson continues her string of excellent modern jazz albums with this octet release with fellow guitarist Susan Alcorn, Jonathan Finlayson (trumpet), Jon Irabagon & Ingrid Laubrock (sax), Jacob Garchik (trombone), John Hebert (bass) and Ches Smith (drums).