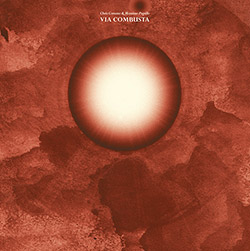 Corsano, Chris / Massimo Pupillo:
Via Combusta [VINYL]
(Trost Records -- Austria )



Price: $22.95



Out of Stock
A dark and powerful album of drums, percussion, and electric bass from the duo of Italian bassist Massimo Pupillo (Zu) and NY drummer Chris Corsano, both using a myriad of percussive and electronic strategies to create soundscapes that keep the listener on the edge of their seat.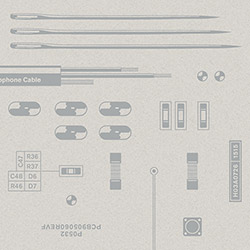 Machinefabriek :
Sprank
(Norwegianism -- Netherlands )



Price: $13.95



In Stock
Inspired by the glitch audio work of Korean-American improviser Bonnie Jones, Rutger Zydervelt (Machinefabriek) unscrews the base of pedal effects to circuit-bend and probe them for unexpected sounds, organized into this album of pure and deformed electronics.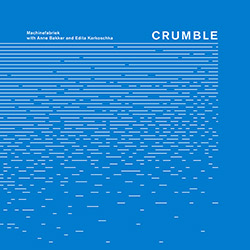 Machinefabriek (w/ Anne Bakker / Edita Karkoschka):
Crumble
(Self Released -- Netherlands )



Price: $13.95



In Stock
A beautifully dramatic album from the trio of electronic artist Rutger Zydervelt (Machinefabriek), violinist Anne Bakker, and vocalist Edita Karkoschka, a sculpted work full of dramatic turns, immersive drones, glitchy electronics and intimate gestures.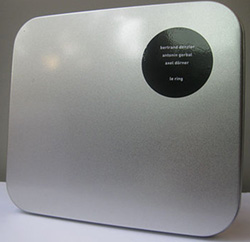 Denzler, Bertrand / Antonin Gerbal / Alex Dorner:
Le Ring
(Confront -- Great Britain )



Price: $13.95



In Stock
Having performed in duos previously, this trio came together at Festival Noise No. 5, at Theatre Le Ring, in Toulouse, the sound of the group is a "malleable space in which the musicians generate small or bigger shapes, simple and complex sounds, irregular and mechanical rhythms."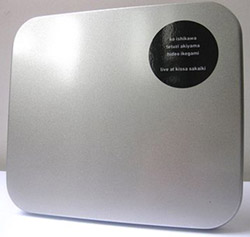 Ishikawa, Ko / Tetuzi Akiyama / Hideo Ikegami:
Live at Kissa Sakaiki
(Confront -- Great Britain )



Price: $13.95



Out of Stock
Contrabassist Hideo Ikegami organized this trio with frequent collaborator, guitarist Tetuzi Akiyama, and Sho master Ko Ishikawa, performing at the Tokyo cafe Kissa Sakaiki, presenting two sets of extended free improvisation with a unique sense of space and sound.

Jerman / Barnes:
Goethe
(Confront -- Great Britain )



Price: $13.95



In Stock
An extended improvisation of muted sound from the long-running duo of Jeph Jerman and Tim Barnes, performing live at Non-Event in Boston, creating mysterious analog sounds and cycles of drones with underlaying metallic textures creating an environment of suspense.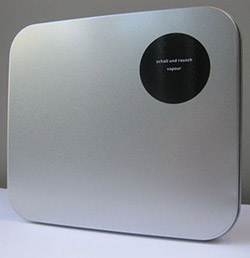 Schall Und Rausch (Mukarji / Arrias / Dorner / Fagaschinski):
Vapour
(Confront -- Great Britain )



Price: $13.95



In Stock
Meaning "sound and smoke", the quartet of trumpeter Axel Dorner, pianist Tisha Mukarji, and reedist Johan Arrias & Kai Fagaschinski are caught live at Ausland in Berlin for a set of tonal improvisations based on compositions, creating outstanding textural environments.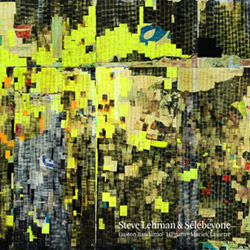 Lehman, Steve (feat. HPrizm / Gaston Bandimic / Maciek Lasserre):
Selebeyone
(Pi Recordings -- USA )



Price: $15.95



Out of Stock
NY saxophonist Steve Lehman merges his sophisticated jazz roots with the experimental hip-hop community, including French saxophonist Maciek Lasserre, vocalists HPrizm & Gaston Bandimic alongside bassist Drew Gress, drummer Damion Reid, and pianist Carlos Homs.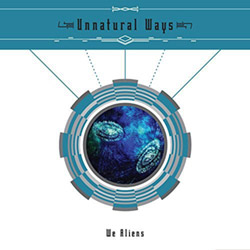 Unnatural Ways:
We Aliens
(Tzadik -- USA )



Price: $13.95



Out of Stock
Moving from Oakland to Brooklyn guitarist Ava Mendoza's improvising rock trio Unnatural Ways with Tim Dahl (bass) and Sam Ospovat (drums) release their first Tzadik album of blistering psychedelic blues based instrumentals, wonderfully deformed, cutting edge rock.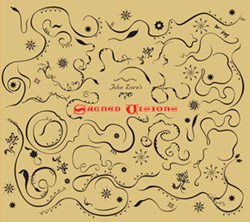 Zorn, John:
Sacred Visions
(Tzadik -- USA )



Price: $16.95



Out of Stock
Two Zorn compositions touching upon the mediaeval world: "The Holy Visions", a Mystery Play in 11 strophes for voice concerning mystic Hildegard von Bingen; "The Remedy of Fortune" is a string quartet inspired by the 12th century troubadour Guillaume de Machaut.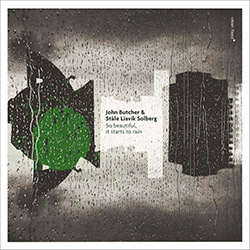 Butcher, John / Stale Liavik Solberg:
So Beautiful, It Starts To Rain
(Clean Feed -- Portugal )



Price: $12.95



In Stock
British free improvising legend John Butcher met Scandinavian drummer Stale Liavik Solberg at Cafe Oto to record these intensely detailed yet sublimely reserved duos, three pieces segmenting the album title, an intimate and never extravagent dialog of great technical depth.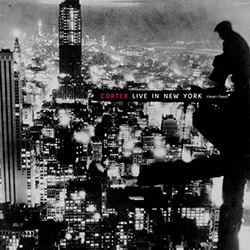 Cortex (Johansson / Alberts / Hoyer / Nilssen):
Live in New York [VINYL]
(Clean Feed -- Portugal )



Price: $24.95



In Stock
Approaching the free side of 60s postbop in the Ornette Coleman vein, the Cortex quartet of Thomas Johansson (trumpet), Kristoffer Alberts (sax), Ola Hoyer (double bass) and Gard Nilssen (drums) are captured for a dynamic and captivating set at IBeam in Brooklyn in 2015.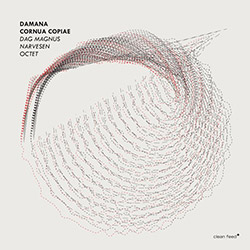 Damana: Dag Magnus Narvesen Octet (Alberts / Mathisen / Roligheten / Powell / Kompen / Dale / Myhr / Narvesen):
Cornua Copiae
(Clean Feed -- Portugal )



Price: $14.95



In Stock
Norwegian drummer Dag Magnus Narvesen's octet with Kristoffer Alberts, Jorgen Mathisen and Andree Roligheten on reeds, and Hayden Powell and Kristoffer Kompen on brass, merging New Orleans and free jazz traditions in creative and lyrical jazz of embraceable compositions and exceptional soloing.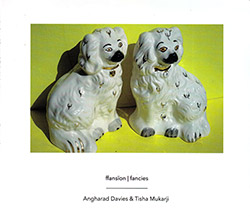 Davies, Angharad / Tisha Mukarji:
Ffansion | Fancies
(Another Timbre -- UK )



Price: $15.95



Out of Stock
The title reflecting violinist Angharad Davies' Welsh Roots, this duo with inside pianist Tisha Mukarji furthers the collaborations of these improvisers, recording in St Catherine's Church in South London, using the acoustics of the space to shape the form of their music.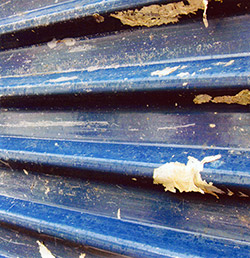 Farmer / Munthe:
Angle Of Repose
(Bug Incision Records -- Canada )



Price: $11.95



In Stock
Texture heavy sonic free improvisation from the duo of Swedish free improviser Christian Munthe on acoustic guitar and Patrick Farmer on "acoustic turntable", each masking the sounds of their instruments in uncommon ways, pacing their interactions with subtlety and intention.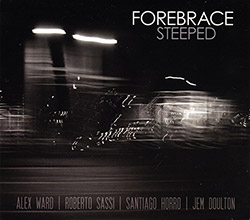 Forebrace (Ward / Sassi / Horro / Doulton):
Steeped
(Relative Pitch -- USA )



Price: $13.95



In Stock
Blending jazz and rock forms with frenetic excitement and masterful control, multi-reedist Forebrace quartet with Roberto Sassi (electric guitar), Santiago Horro (electric bass) and Jem Doulton (drums) run the gamut on exultantly virtuosic improvisation, here recording live at Cafe Oto.

Friends & Neighbors (Roligheten / Johansson / Gronberg / Rune Strom / Ostvang):
What's Wrong?
(Clean Feed -- Portugal )



Price: $14.95



In Stock
Following jazz traditions blending lyrical and free approaches with unexpected twists and turns from the Norwegian quintet of Andree Roligheten on sax, Thomas Johansson on trumpet, Oscar Gronberg on piano, Jon Rune Strom on double bass, and Tollef Ostvang on drums.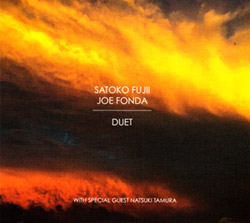 Fujii, Satoko / Joe Fonda:
Duet
(Long Song Records -- Italy )



Price: $15.95



In Stock
First meeting of Japanese pianist Satoko Fujii and New York bassist Joe Fonda, initiated at the suggestion of Fonda, recording in Portland, Maine at the Dimensions in Jazz Series, a beautifully recorded and intimate duo of superb dialog between two seasoned improvisers.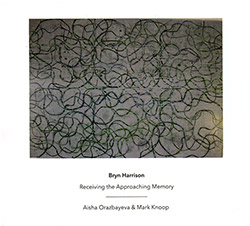 Harrison, Bryn :
Receiving the Approaching Memory
(Another Timbre -- UK )



Price: $15.95



In Stock
Bryn Harrison's highly acclaimed, labyrinthine composition for violin & piano from 2014, expertly realised by violinist Aisha Orazbayeva and pianist Mark Knoop, for whom this 5-part work of beautiful repetitions reflecting tapestries of sound was written.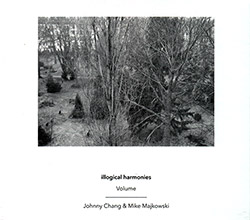 Illogical Harmonies (Chang / Majkowski):
Volume
(Another Timbre -- UK )



Price: $15.95



Out of Stock
A joint composition for violin and double bass, developed over six months in 2015 by violinist and Wandelweiser composer Johnny Chang with bassist Mike Majkowski, a fragile and beautifully revealing work in 5 parts that moves slowly through subtle harmonic changes.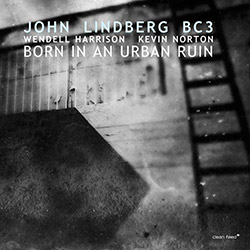 Lindberg, John BC3 (Lindberg / Harrison / Norton):
Born In An Urban Ruin
(Clean Feed -- Portugal )



Price: $12.95



In Stock
Masterful NY double bassist in a trio with vibraphonist Kevin Norton and clarinetist Wendell Harrison, in an exquisite jazz album with what Linberg describes as a "post-industrial rust belt aesthetic", alongside a 3 part tribute to the late trumpeter Roy Campbell.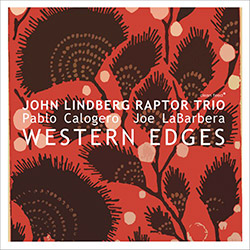 Lindberg, John Raptor Trio (Lindberg / Calogero / LaBarbera):
Western Edges
(Clean Feed -- Portugal )



Price: $14.95



In Stock
West Coast double bassist and composer John Lindberg's Raptor Trio with baritone saxophonist Pablo Calogero and drummer Joe LaBarbera presents music as a mystery to be left unsolved yet fully absorbed, as heard in this beguilingly lyrical and emotional album.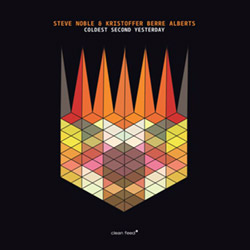 Noble, Steve / Kristoffer Berre Alberts:
Coldest Second Yesterdays
(Clean Feed -- Portugal )



Price: $12.95



In Stock
London master drummer Steve Noble (Rip Rig and Panic, Derek Bailey), a mainstay on the scene for decades, with Scandinavian free improvising saxophonist Kristoffer Berre Alberts (Cortex, Saka, Starlite Motel) for a live album of uproariously driven, skronky free jazz.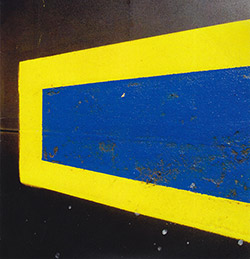 Oliver, Cody:
Rodent Landscapes
(Bug Incision Records -- Canada )



Price: $12.95



In Stock
Recording on Calgary, CA guitarist Cody Oliver's old resonator guitar, this set of untitled solo recordings finds Oliver playing every inch of the guitar, using the body, pickups, strings and natural resonance as equal partners in exploring unusual territory.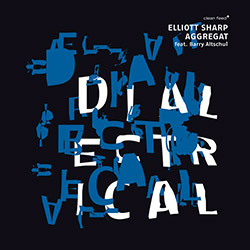 Sharp, Elliott Aggregat (Bynum / Greene II / Jones / Altschul):
Dialectrical
(Clean Feed -- Portugal )



Price: $12.95



In Stock
Downtown New York multi-reedist mainstay Elliott Sharp in his third Aggregat release, in a quintet with Taylor Ho Bynum on trumpet, Barry Altschul on drums, Terry L. Greene II on trombone, and Brad Jones on bass, pushing elastic limits on the concepts of jazz and free improv.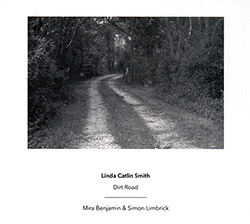 Smith, Linda Catlin :
Dirt Road
(Another Timbre -- UK )



Price: $15.95



In Stock
Canadian composer Linda Catlin Smith's extended composition for violin and percussion in 15 parts, performed by percussionist Simon Limbrick and violinist Mira Benjamin, a unique orchestration that reveals a journey of steady pace, tension and beauty.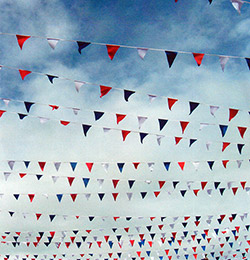 Thomson, Scott:
Heures Indues
(Bug Incision Records -- Canada )



Price: $12.95



In Stock
Co-founder of the Association of Improvising Musicians in Toronto (AIMToronto) and a member of The Rent, Scott Thomson presents a solo trombone release of explorative approaches to the instrument, masterful work from one of Canada's leading improvisers.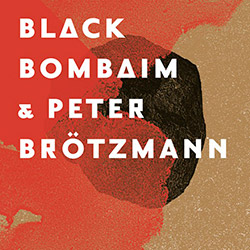 Black Bombaim & Peter Brotzmann:
Black Bombaim & Peter Brotzmann [VINYL]
(Shhpuma -- Portugal )



Price: $24.95



In Stock
Portuguese stoner rock band Black Bombaim and German free jazz saxophonist Peter Brotzmann recorded this album live at Estudios Sa Da Bandeira in Portugal, a power trio + 1 of uncompromising and burning improvisation, a less common but completely rewarding setting for Brotzmann.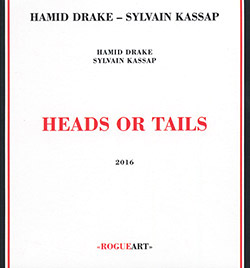 Drake, Hamid / Sylvain Kassap:
Heads Or Tails [2 CDs]
(RogueArt -- France )



Price: $23.95



Out of Stock
A masterful fountain of melodic ideas, intriguing rhythms, and exceptional technical skill from the duo of Hamid Drake on drums and frame drum, and Sylvain Kassap on clarinets and chalumeau, recording live at the France Musique at Studio Theatre d'Alfortville and in the studio.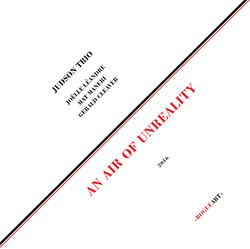 Judson Trio (Joelle Leandre / Mat Maneri / Gerald Cleaver):
An Air of Unreality [VINYL]
(RogueArt -- France )



Price: $19.95



Out of Stock
A live performance at Judson Church in Manhattan as part of the 20th Vision Festival from the NY/France free improvising trio of Joelle Leandre on double bass, Mat Maneri on viola, and Gerald Cleaver on drums and percussion, two tracks of steadily building, incredibly compatible dialog.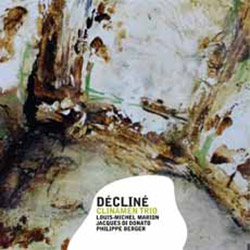 Clinamen Trio (Marion / Di Donato / Berger):
Decline
(Creative Sources -- Portugal )



Price: $15.95



In Stock
Roman philosopher Titus Lucretius Carus named "Clinamen" the unpredictable (in time and space) swerve of atoms falling in the void, which aptly describes the unexpected directions taken in subtle free improvisation from this French trio, led by bassist Louis-Michel Marion, with Jacques Di Donato on clarinet, and Philippe Berger on viola.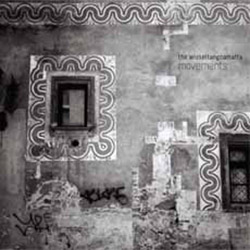 Wisseltangcamatta, The:
Movements
(Creative Sources -- Portugal )



Price: $15.95



Out of Stock
Live recordings at LOFT in Cologne, Germany from the trio of George Wissel on prepared saxophone, Achim Tang on doublebass, and Simon Camatta on drums & percussion, performing seven "Movements" that use prodigious technique with reserve and direction, revealing the structure of their work as the pieces build and recede in fascinating ways.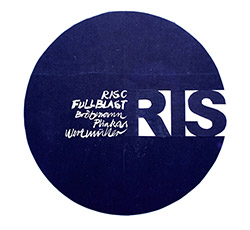 Full Blast (Brotzmann / Pliakas / Wertmuller):
Risc [VINYL 2 LPs]
(Trost Records -- Austria )



Price: $29.95



Out of Stock
Full Blast, the long-running trio of Peter Brotzmann (reeds), Marino Pliakis (electric bass) and Michael Wertmuller (drums), recording in the studio for an album of seven masterful free improvisations of strong technical and powerfully intense playing.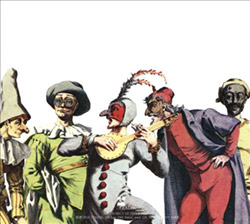 Zorn, John:
Commedia Della Arte
(Tzadik -- USA )



Price: $16.95



Out of Stock
Joh Zorn wrote this multifaceted suite celebrating the vibrant Italian dramatic form Commedia dell'arte that began in the 16th century, evoking the characters Harlequin, Colombina, Scaramouch, Pulcinella and Pierrot in five compositional miniatures for small chamber ensembles.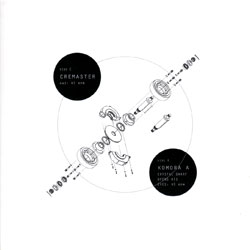 Cremaster / Komora A:
split [7-inch VINYL] [Used Item]
(Monotype -- Poland )



Price: $11.66



In Stock
A split 7" release between Cremaster (Alfredo Costa Monteiro (electronics) and Ferran Fages (feedback mixing board and electroacoustic devices); and the Komora A trio of Karol Koszniec (electronics), Dominik Kowalczyk (laptop) and Jakub Mikolajczyk (modular synth).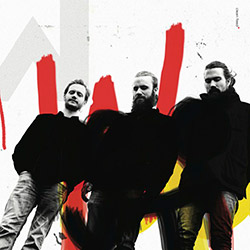 Mathisen / Svendsen / Wildhagen:
Momentum
(Clean Feed -- Portugal )



Price: $14.95



In Stock
With a list of projects including Shagma, The Core, Zanussi 5 and Mopti, the trio of Jorgen Mathisen (sax), Christian Meaas Svendsen (bass) and Andreas Wildhagen (drums), "Momentum" is an apt name for their uniquely building, unpredictable and atypical improvisations.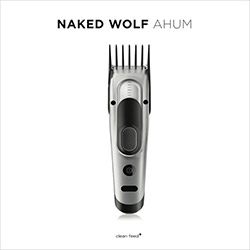 Naked Wolf (Ex / Gibson / Jaeger / Provan / Szafirowski):
Ahum
(Clean Feed -- Portugal )



Price: $14.95



In Stock
Bridging improv and rock, this quintet including Luc Ex on guitar uses instrumental and vocal forms to draw on a wealth of styles with references to free improv, post-punk and RIO styles, beautifully pacing the album from energetic improv to slowly unfolding atmospheres.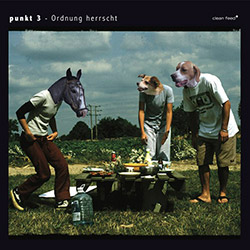 Punkt3 (Pfister / Punkt / Oliveras):
Ordnung Herrscht
(Clean Feed -- Portugal )



Price: $14.95



In Stock
Led by bassist Noah Punkt, this young Leipzig-Zurich improvising trio with drummer Ramon Oliveras and saxophonist Tobias Pfister blend an unusual sense of humor into serious free jazz, with strange asides or layers of sound punctuating superb and energetic playing.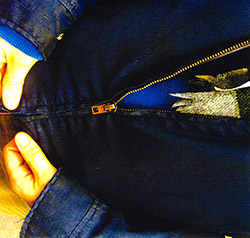 Usurper:
You Can Do It
(Bug Incision Records -- Canada )



Price: $12.95



In Stock
An extremely unusual album of sonic interactions from the long-running peformance duo of Ali Robertson and Malcy Duff, aka Usurper, recorded during a residency in Helsinki in May 2010, an eccentric display of vocal and aberrant apparatus with a unique inner logic.