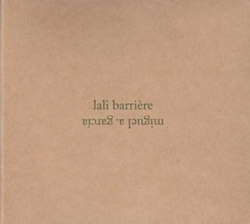 Barriere, Lali / Miguel A. Garcia :
Espejuelo
(Nueni -- Spain )


Price: $14.95



In Stock
The duo of Miguel A. Garcia on electronics and Lali Barriere on objects and no-input mixer for an album of investigative, detailed improvisation that's well paced and calmly complex.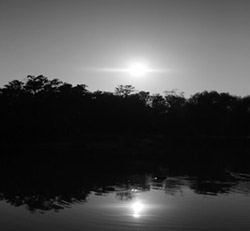 Belorukov, Ilia / Harpakahylo / Patryk Lichota / Kim_Nasung:
After
(Nueni -- Germany )



Price: $9.95



Out of Stock
A short and succinct album of free improvisation from the Russian quartet of Ilia Belorukov (sax), Hapakahylo (drums, objects), Patryk Lichota (sax, objects), and Kim_Nasung (Guzheng), using unusual techniques to conjur unexpected audio environments.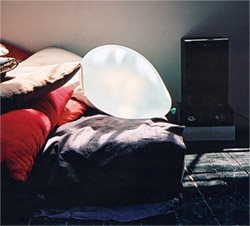 Phillips, Simon James :
Blage 3
(Mikroton Recordings -- Russia )



Price: $17.95



In Stock
A reduction of composer Simon James Phillips' 5 hour improvisation performed with Tony Buck (drums), Werner Dafeldecker (bass), BJ Nilsen (electronics), Liz Allbee (trumpet), Arthur Rother (guitar) & Simon James Phillips (piano) exploring time, perception and place.


SQID (Castello / Stangl / de Vega / Faravelli):
SQID [2 CDs]
(Mikroton Recordings -- Russia )



Price: $17.95



In Stock
An international quartet of electroacoustic improvisers, SQID (Angelica Castello, Mario de Vega, Attila Faravelli and Burkhard Stangl) formed in 2011, using field recordings of sound instruments and objects which they use in live performance to make remarkable audio environments.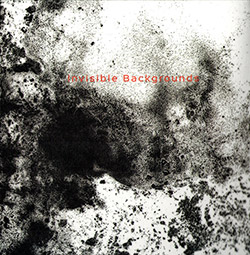 Battikha, Philippe:
Invisible Backgrounds
(Samizdat -- USA )



Price: $12.95



In Stock
A beautiful solo album from Montreal/Brooklyn trumpeter Philippe Battikha, who also developed the field recordings over which he plays, joined on two tracks by double bassist Johan Fortune, in a melancholy and haunting album of emotionally rich soundscapes.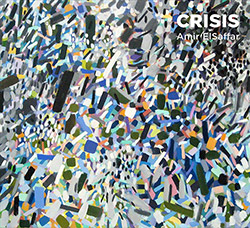 ElSaffar, Amir Two Rivers Ensemble:
Crisis
(Pi Recordings -- USA )



Price: $14.95



Out of Stock
NY trumpeter Amir ElSaffar's Two Rivers Ensemble, exploring the juncture between jazz and music of the Middle East through sophisticated and lyrically stunning music, here focusing on revolution, civil war, and sectarian violence; a culture's struggle for survival.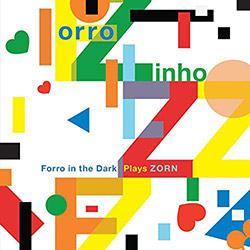 Zorn, John:
Forro Zinho Ñ Forro In The Dark Plays Zorn
(Tzadik -- USA )



Price: $16.95



Out of Stock
Forro is a NY East Village rock ensemble that reinterprets forro--traditional Brazilian folk music--using modern Downtown language, here taking on the compositions of John Zorn in rhythmically rich melodic approaches that's equal parts tribute and collaboration.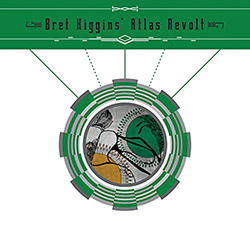 Bret Higgins Atlas Revolt:
Higgins, Bret; Atlas Revolt
(Tzadik -- USA )



Price: $14.95



Out of Stock
A Canadian quintet led by double bassist Bret Higgins (Zebrina) merging latin, R&B, soul, film soundtracks, jazz and more into moody and infectious grooves, lyrical and upbeat music that borrows freely from a variety of world and folk styles in exuberant ways.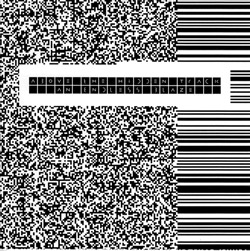 Chrysakis, Thanos:
Above the Hidden Track An Endless Blaze
(Aural Terrains -- Greece/UK )



Price: $19.95



In Stock
Composer/performer Thanos Chrysakis in a studio electronic work, using a diversity of methods and approaches that imply his usual free improvisational approaches by creating a rich and elaborate sound world of distinctive, unique and often warped electronic sound.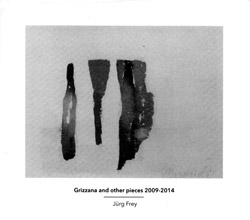 Frey, Jurg :
Grizzana and other pieces 2009-2014 [2 CDs]
(Another Timbre -- UK )



Price: $26.95



Out of Stock
The Ensemble Grizzana (Ryoko Akama, Mira Benjamin, Richard Craig, Emma Richards, Philip Thomas and Seth Woods) performs a series of delicate and beautiful chamber pieces by Swiss composer and clarinetist Jurg Frey, who also performs on clarinet.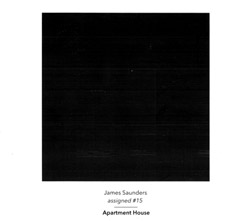 Saunders, James :
Assigned #15
(Another Timbre -- UK )



Price: $15.95



Out of Stock
Leading contemporary music ensemble Apartment House perform a new piece developing out of James Saunders's long-term modular project '#unassigned'; the new piece, "assigned #15" creates a mesmeric, dense, jungle-like soundworld across its 45 minutes duration.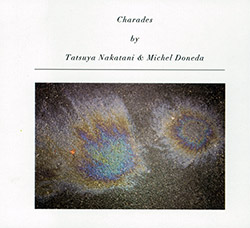 Nakatani, Tatsuya & Michel Doneda:
Duo
(Nakatani-Kobo -- USA )



Price: $13.95



In Stock
The long-running duo of US-based Japanese percussionist Tatsuya Nakatani and French saxophonist Michel Doneda in an album merging superb technical skills and creative approaches in an almost telepathic dialog of surprising twists and turns.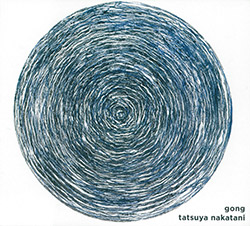 Nakatani, Tatsuya:
Gong
(Nakatani-Kobo -- USA )



Price: $13.95



In Stock
Compositions on fourteen gongs performed and recorded by Tatsuya Nakatani during the winters of 2014 and 2015, 6 untitled works of powerful tones evoked from these large instruments using bows and mallets, each slowly unfolding and enveloping the listener.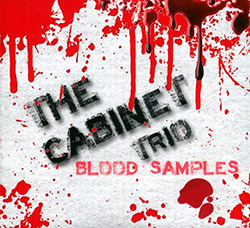 Cabinet Trio, The (Gjerstad / Turner / Molstad):
Blood Samples
(FMR -- Great Britain )



Price: $14.95



Out of Stock
Frode Gjerstad leads a trio with Roger Turn on drums and Borre Molstad on tuba, performing live at Cafe MIR in Oslo as part of the Blow Out Festival in 2013, in a single extended improvisation of energetic playing underpinned by the atypical tuba and drums rhythm section.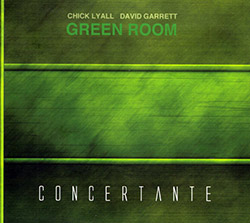 Lyall, Chick / David Garrett:
Green Room
(FMR -- Great Britain )



Price: $14.95



Out of Stock
The 3rd release from the duo of Chick Lyall (piano, violin, synthesizers, modules, computer) and David Garrett (drums, percussion, prepared piano, zither, electronics) in an inventive set of pieces that use a "kitchen-sink" approach to creating mesmerizing and inexplicable music.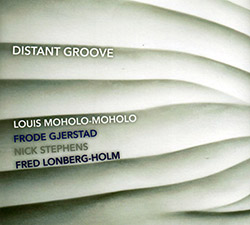 Moholo-Moholo / Gjerstad / Stephens / Lonberg-Holm:
Distant Groove
(FMR -- Great Britain )



Price: $14.95



Out of Stock
Reedist Frode Gjerstad leads the multi-national quartet of Louis Moholo on drums, Nick Stephens on bass and Fred Lonberg-Holm on cello, 4 superb players in a 4-part free improvisation of animated and intertwining dialog that enthusiastically carries the listener.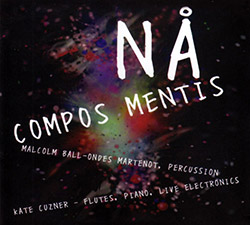 Na (Malcom Ball / Kate Cuzner):
Compos Mentis
(FMR -- Great Britain )



Price: $14.95



Out of Stock
Delightful and eclectic improvisations by Malcolm Ball on the historic Ondes Martinot synthesizer and percussion, and Kate Cuzner on flutes, piano and live electronics, pushing the boundaries of musical intuition and imagination.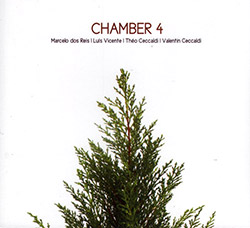 Reis / Vicente / Ceccaldi / Ceccaldi:
Chamber 4
(FMR -- Great Britain )



Price: $14.95



Out of Stock
A beautiful example of creative chamber jazz from the Portugese quartet of Marcelo dos Reis (acoustic guitar, prepared guitar, voice), Valentin Ceccaldi (cello, voice), Luis Vicente (trumpet), and Theo Ceccaldi (violin) performing live at Lx Factory in 2013.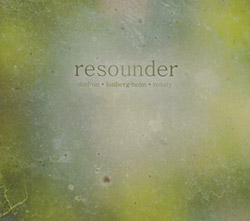 Shelton / Lonberg-Holm / Rosaly:
Resounder
(Singlespeed Music -- USA )



Price: $14.95



Out of Stock
Half of Chicago's Fast Citizens sextet, Aram Shelton (sax), Fred Lonberg-Holm (cello & electronics), and Frank Rosaly (percussion) recorded these free improvisations in the studio then post-processed them to enhance their intricate and unusual electroacoustic dialog.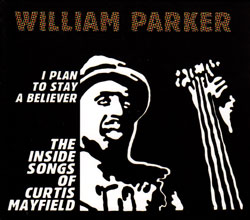 Parker, William - The Inside Songs of Curtis Mayfield:
I Plan To Stay A Believer [2 CDs]
(Aum Fidelity -- USA )



Price: $18.95



Out of Stock
Parker's definitive document of his Curtis Mayfield songbook project with Hamid Drake, Dave Burrell, Sabir Mateen, Darryl Foster & Amiri Baraka, promoting Mayfield's positive messages of hope and fortitude.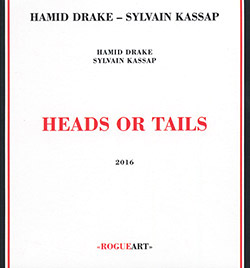 Drake, Hamid / Sylvain Kassap:
Heads Or Tails [2 CDs]
(RogueArt -- France )



Price: $23.95



Out of Stock
A masterful fountain of melodic ideas, intriguing rhythms, and exceptional technical skill from the duo of Hamid Drake on drums and frame drum, and Sylvain Kassap on clarinets and chalumeau, recording live at the France Musique at Studio Theatre d'Alfortville and in the studio.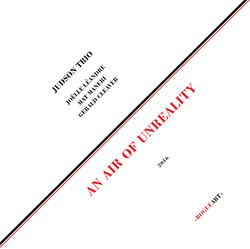 Judson Trio (Joelle Leandre / Mat Maneri / Gerald Cleaver):
An Air of Unreality [VINYL]
(RogueArt -- France )



Price: $19.95



Out of Stock
A live performance at Judson Church in Manhattan as part of the 20th Vision Festival from the NY/France free improvising trio of Joelle Leandre on double bass, Mat Maneri on viola, and Gerald Cleaver on drums and percussion, two tracks of steadily building, incredibly compatible dialog.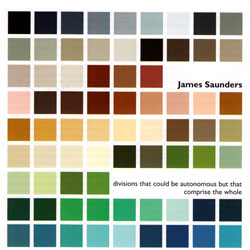 Saunders / Thomas / Parkinson / Davies / Chase / Davies (Edges Ensemble):
divisions that could be autonomous but that comprise the whole
(Another Timbre -- UK )



Price: $15.95



Out of Stock
6 works from a series of minimal compositions loosely based on the art & writings of Sol LeWitt, performed by the Edges Ensemble: Philip Thomas, James Saunders, Tim Parkinson, Angharad Davies, Stephen Chase & Rhodri Davies.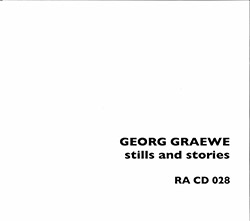 Graewe, Georg:
Stills And Stories
(Random Acoustics -- Germany )



Price: $14.95



In Stock
German pianist and Euro Free Jazz stalwart Georg Graewe in a solo work, released a decade after his previous solo album, presenting a remarkable set of succinct compositions balancing astonishing technical skills with beautifully expressive playing, presented in several series of "stills" and "stories".
Best Sellers in This Category:
Nakatani, Tatsuya & Michel Doneda: Duo
Nakatani, Tatsuya: Gong
Graewe, Georg: Stills And Stories
Battikha, Philippe: Invisible Backgrounds
SQID (Castello / Stangl / de Vega / Faravelli): SQID [2 CDs]
Chrysakis, Thanos: Above the Hidden Track An Endless Blaze
Phillips, Simon James : Blage 3
Barriere, Lali / Miguel A. Garcia : Espejuelo