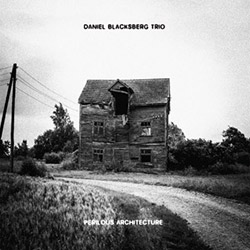 Blacksberg, Daniel Trio (w/ Matt Engle & Mike Szekely):
Perilous Architecture [VINYL]
(NoBusiness -- Lithuania )



Price: $23.95



Out of Stock
Brooklyn trombonist Dan Blacksberg's and the powerful rhythm section of bassist Matt Engle (Shot X Shot) & drummer Mike Szekely (Anthony Braxton Quartet) in their 2nd NoBusiness release, performing compositions pushing the limits of the trombone while adhering to jazz roots.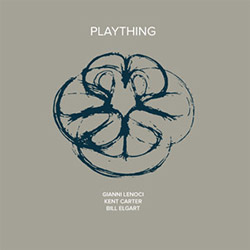 Carter, Kent / Gianni Lenoci / Bill Elgart:
Plaything [VINYL]
(NoBusiness -- Lithuania )



Price: $25.95



Out of Stock
The trio of pianist Gianni Lenoci, bassist Kent Carter, and drummer Bill Elgart recording in France, 2012 in an album that balances free improvisation with melodic impulse, giving the impression of calm while yielding intricate interactions on close listening.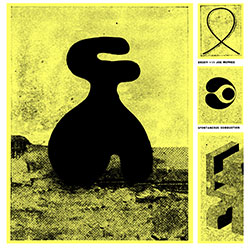 Decoy with Joe Mcphee:
Spontaneous Combustion [2 CDs]
(Otoroku -- Great Britain )



Price: $16.95



Out of Stock
A 2 CD issue of the 2013 LP with 78 additional minutes, from the two day residency at UK's Cafe Oto of Decoy (bassist John Edwards, Alexander Hawkins on Hammond B3, and drummer Steve Nobles) with special guest Joe McPhee on pocket trumpet and alto sax.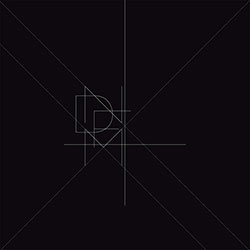 DNMF (Rutger Zuydervelt / Kokke / Rene Aquarius):
DNMF [VINYL]
(Moving Furniture -- Netherlands )



Price: $17.95



In Stock
A collaborative release of Nijmegen's saxophone wielding grind duo of Rene Aquarius and Otto Kokke with sound artist Machinefabriek (Rutger Zuydervelt), tempering the duo's Ayleresque frenetic drive in response to Zuydervelt's long form drones.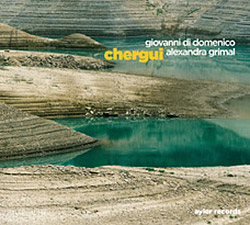 Grimal, Alexandra / Giovanni Di Domenico:
Chergui [2 CDs]
(Ayler -- France )



Price: $24.95



In Stock
Saxophonist Alexandra Grimal recorded this double CD with pianist Giovanni Di Domenico a the Theatre Du Chatelet, in Paris, France, for adventurous dialog in a dynamic set of original Di Domenico compositions plus freely improvised work, both duo and solo.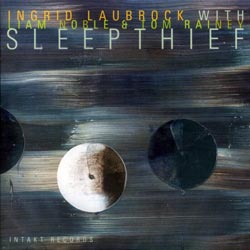 Laubrock, Ingrid:
Sleepthief
(Intakt -- Switzerland )



Price: $18.95



Out of Stock
Saxophonist Ingrid Laubrock's Sleepthief Trio with pianist Liam Noble and drummer Tom Rainey in a set of original compositions recorded in London.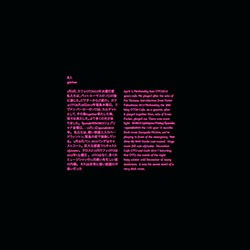 lll人 (Daichi Yoshikawa / Paul Abbott / Seymour Wright):
Gjerhan
(Otoroku -- Great Britain )



Price: $20.70



Out of Stock
The trio of Daichi Yoshikawa (feedback), Paul Abbott (drums) and Seymour Wright (sax) in two 20 minute excerpts from two separate performances at Cafe OTO in 2013, bare exuberant and exhilarating free improvisation on the cutting edge.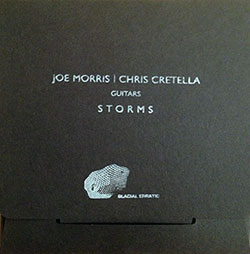 Morris, Joe / Chris Cretella:
Storms
(Glacial Erratic -- USA )



Price: $15.95



In Stock
Intense acoustic guitar interactions from frequent collaborators Joe Morris (NY) and Chris Cretella (New Haven, CT) in a remarkable display of free fingerstyle guitar improvisations presented in a limited hand-assembled package.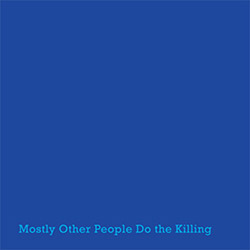 Mostly Other People Do The Killing:
Blue
(Hot Cup Records -- USA )



Price: $13.95



Out of Stock
New York's brilliant band takes on Miles Davis' classic "Kind of Blue" in a note-for-note recreation, a head-scratching anomaly that is as close to performing a perfect replica as is imaginable.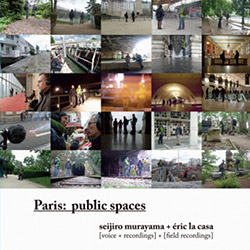 Murayama, Seijiro / Eric La Casa:
Paris: Public Spaces
(Ftarri/Swarming -- France )



Price: $12.95



In Stock
Twelve recordings constructed from 2012 field recordings of public locations in Paris by Eric La Casa and Seijiro Murayama, including subway stations, parks, open gardens, tunnels and fountains; a fascinating portrait of communal sound in this great city.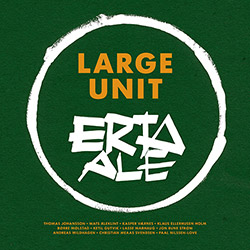 Nilssen-Love, Paal Large Unit:
Erta Ale [3 CD BOX SET]
(PNL -- Norway )



Price: $34.95



Out of Stock
Paal Nilssen-Love's Large Unit of some of Norway's brightest young improvisers in a solid 3-CD box set recorded live during their 2014 tour, performing Nilssen-Love's compositions that focus on interaction, free improvisation, sound, dynamics and energy.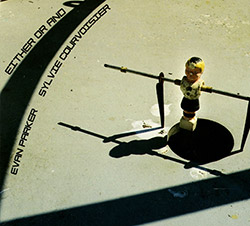 Parker, Evan & Sylvie Courvoisier:
Either Or And
(Relative Pitch -- USA )



Price: $13.95



In Stock
A powerful duo recorded in the studio after their 2013 performance at The Stone in NYC from NY pianist Sylvie Courvoisier and UK saxophonist Evan Parker, with extraordinary playing over eight pieces presenting an inspired range of technical and impressionistic styles.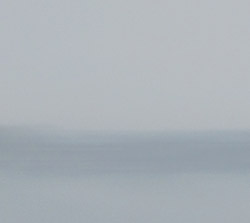 Triac (Tatone / Seracini / Polidoro):
In A Room
(Laminal -- Russia )



Price: $13.95



In Stock
Triac is an electronic music trio from Italy formed in the end of 2011 by Rossano Polidoro, Marco Seracini and Augusto Tatone, using laptop, fisa, electric bass, piano synth to investigate minimal ambient music.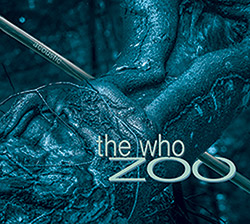 WHO Trio (Hemingway / Wintsch / Oester):
Zoo [2 CDS]
(Auricle -- USA )



Price: $22.95



Out of Stock
Percussionist Gerry Hemingway's Who Trio with Michel Wintsch on piano and synth, and Banz Oester on double bass and lamp, in an outstanding 2 CD release contrasting their work in acoustic improvisation with "electric" improv, albeit an unusual take on the latter.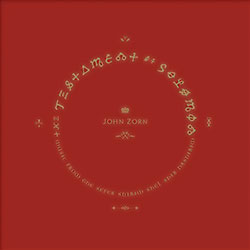 Zorn, John:
The Testament Of Solomon
(Tzadik -- USA )



Price: $13.95



Out of Stock
Zorn's Gnostic Trio (Bill Frisell-guitar; Carol Emanuel-harp; Kenny Wollesen-vibes) in an album drawing inspiration from the Biblical Song of Solomon, intended as a companion to Zorn's vocal masterpiece Shir Hashirim, creating a beautiful blend of classical, jazz and folk music.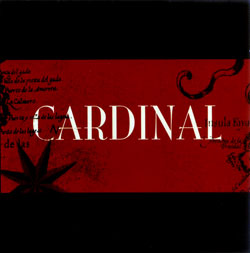 Cosottini / Melani / Miano / Pisani:
Cardinal
(Impressus Records -- USA )



Price: $13.95



In Stock
The quartet of Cosottini, Melano, Pisani, Miano (EAQuartet Electroacoustic) in compositions referring to the 4 cardinal map points using graphic scores, games, open readings, &c.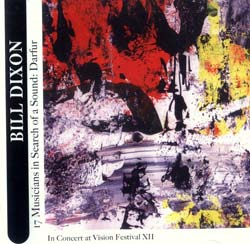 Dixon Orchestra, Bill:
17 Musicians In Search of a Sound: Darfur
(Aum Fidelity -- USA )



Price: $14.95



Out of Stock
Legendary trumpeter, composer and educator Bill Dixon in a 17 piece orchestra playing original compositions live at the 12th Vision Festival in New York City.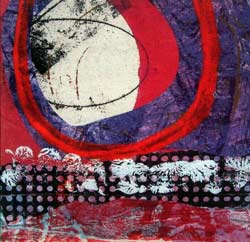 Prevost, Eddie / Alan Wilkinson:
So Are We, So Are We
(Matchless -- Great Britain )



Price: $18.95



Out of Stock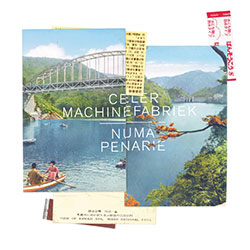 Celer & Machinefabriek:
Numa / Penarie [VINYL 7-inch]
(Self Released -- Netherlands )



Price: $12.95



In Stock
The collaboration between Machinefabriek (Rutger Zuydervelt and Celer) continues with their 2nd 7" of textured electronic collage and sound, packaged with a postcard, a download code, and two download videos.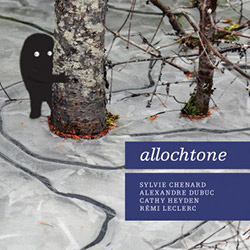 Chenard, Sylvie / Alexandre Dubuc / Cathy Heyden / Remi Leclerc:
Allochtone
(Tour de Bras -- Canada )



Price: $15.95



In Stock
Montreal/Actuelle players Sylvie Chenard on guitar and voice, Alexander Dubuc on bass, Cathy Heyden on sax, and Miriodor's Remi Leclerc on drums, with all providing electronics, in an encompassing ea-improv journey that balances acoustics with sonic environments and wonderfully controlled chaos.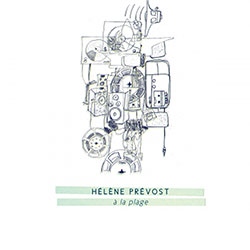 Prevost, Helene:
A La Plage
(Tour de Bras -- Canada )



Price: $15.95



In Stock
A mix of sound art and improvisation from Quebec/Actuelle musician Helene Prevost, 10 minimal "Plages", or luminous surfaces, created with Eric Normand, Stephae Claude, and Mario Gauthier.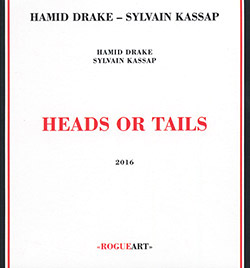 Drake, Hamid / Sylvain Kassap:
Heads Or Tails [2 CDs]
(RogueArt -- France )



Price: $23.95



Out of Stock
A masterful fountain of melodic ideas, intriguing rhythms, and exceptional technical skill from the duo of Hamid Drake on drums and frame drum, and Sylvain Kassap on clarinets and chalumeau, recording live at the France Musique at Studio Theatre d'Alfortville and in the studio.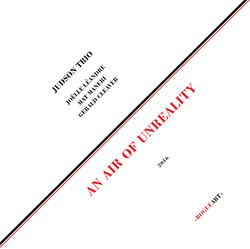 Judson Trio (Joelle Leandre / Mat Maneri / Gerald Cleaver):
An Air of Unreality [VINYL]
(RogueArt -- France )



Price: $19.95



Out of Stock
A live performance at Judson Church in Manhattan as part of the 20th Vision Festival from the NY/France free improvising trio of Joelle Leandre on double bass, Mat Maneri on viola, and Gerald Cleaver on drums and percussion, two tracks of steadily building, incredibly compatible dialog.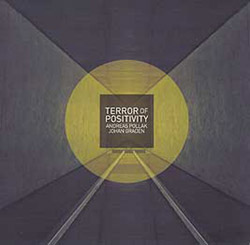 Pollak, Andreas / Johan Graden:
Terror Of Positivity
(Creative Sources -- Portugal )



Price: $15.95



Out of Stock
The Swedish duo of percussionist Andreas Pollak and prepared pianist Johan Graden (Adam & Alma) in an album of references and innuendo, clandestine and furtive sounds that evoke great mystery and drama in beautifully shaped sound; evocative music that deceives to emerge from the electronic realm while in actuality coming from all acoustic sources.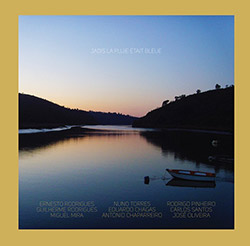 Rodrigues, Ernesto / Guilherme Rodrigues / Miguel Mira / Nuno Torres / Eduardo Chagas / Antonio Chaparreiro / Rodrigo Pinheiro / Carlos Santos / Jose Oliveira :
Jadis La Pluie Etait Bleue
(Creative Sources -- Portugal )



Price: $15.95



Out of Stock
The second volume of the project heard in the previous Creative Sources album, "Suspensao", here in a 9-piece electroacoust ensemble with viola, cello, doublebass, alto sax, trombone, piano, electric guitar, computer and percussion, suspenseful lowercase music that unfolds in mysterious, beautiful and rewarding ways.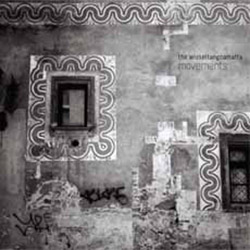 Wisseltangcamatta, The:
Movements
(Creative Sources -- Portugal )



Price: $15.95



Out of Stock
Live recordings at LOFT in Cologne, Germany from the trio of George Wissel on prepared saxophone, Achim Tang on doublebass, and Simon Camatta on drums & percussion, performing seven "Movements" that use prodigious technique with reserve and direction, revealing the structure of their work as the pieces build and recede in fascinating ways.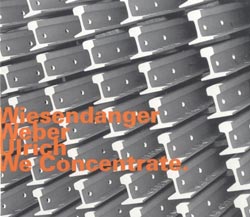 Wiesendanger / Weber / Ulrich:
We Concentrate
(Hatology -- Switzerland )



Price: $17.95



In Stock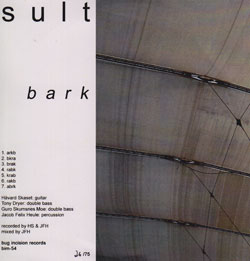 Sult:
Bark
(Bug Incision Records -- Canada )



Price: $8.00



In Stock
San Francisco' Jacob Heule (known for his work with Ettrick & Barn Owl) and Tony Dryer join Euro improvisers Havard Skaset and Guro Skumsnes Moe for seven free improvisations using extended techniques and unusual approaches to their instruments.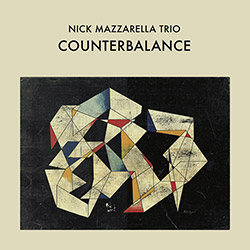 Mazzarella, Nick Trio:
Counterbalance [VINYL]
(Astral Spirits -- USA )



Price: $19.95



Out of Stock
From 2008-16 until drummer Frank Rosaly moved to Amsterdam, alto saxophonist Nick Mazzarella's Trio was an active part of Chicago's creative jazz scene; in early 2018 Rosaly returned for a visit and Mazzarella composed a suite of 6 new pieces to commemorate the trio's tenth anniversary, the exuberant result this excellent concert recorded at Co-Prosperity Sphere!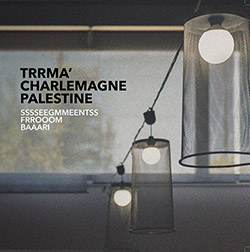 Trrma' / Charlemagne Palestine:
Sssseegmmeentss Frrooom Baaari [VINYL]
(BeCoq -- France )



Price: $20.95



Out of Stock
Stochastic music for percussion and synthesizers from New York avant conceptualist and keyboardist Charlemagne Palestine, here on piano & electronics, with the Italian duo Trrma' of Giovanni Todisco on percussion and Guiseppe Candiano on synth, in two side-long works of irregular rhythm, complexity and dissonance that build and recede in a suspenseful journey.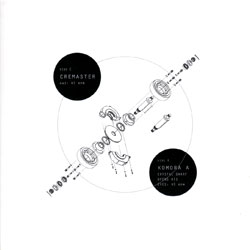 Cremaster / Komora A:
split [7-inch VINYL] [Used Item]
(Monotype -- Poland )



Price: $12.95



In Stock
A split 7" release between Cremaster (Alfredo Costa Monteiro (electronics) and Ferran Fages (feedback mixing board and electroacoustic devices); and the Komora A trio of Karol Koszniec (electronics), Dominik Kowalczyk (laptop) and Jakub Mikolajczyk (modular synth).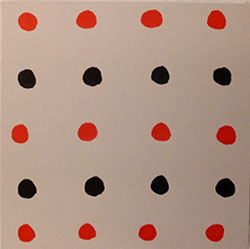 Kahn, Jason:
Noema [VINYL 2 LPs]
(Editions -- Switzerland )



Price: $23.96



In Stock
Exploring Kyoto through a series of 37 compositions organized from field recordings of everyday sound in the city made during Jason Kahn's 3 month stay in 2012, creating unique audio memories evoking and commenting on the structure of Kyoto's social spaces.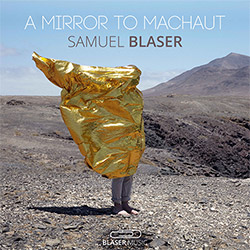 Blaser, Samuel / Consort In Motion:
A Mirror To Madchaut
(Songlines -- Canada )



Price: $15.95



In Stock
The Consort in Motion ensemble of Samuel Blaser on trombone, Joachim Badenhorst on bass clarinet, clarinet & tenor saxophone, Drew Gress on double bass, Russ Lossing on piano, Rhodes & Wulitzer and Gerry Hemingway on drums & percussion adapt the late medieval court music of Guillaume de Machaut and Guillaume Dufay into arrangements for modern creative improvisation.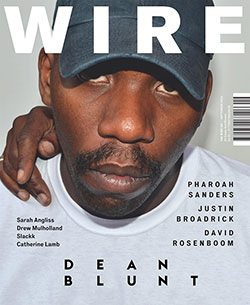 Wire, The:
#367 September 2014 [MAGAZINE]
(The Wire -- Great Britain )



Price: $9.95



In Stock
September 2014 issue of the UK's finest music magazine. On the cover: Dean Blunt; Plus David Rosenboom; The Primer: Pharoah Sanders; Cross Platform: Sarah Angliss; Invisible Jukebox: Justin Broadrick (Godflesh); Drew Mulholland; Catherine Lamb; Slackk; &c. &c.