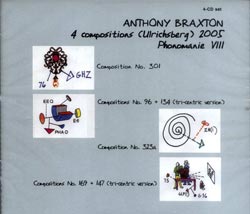 Braxton, Anthony:
Phonomanie VIII
(Leo Records -- UK )



Price: $54.95



Out of Stock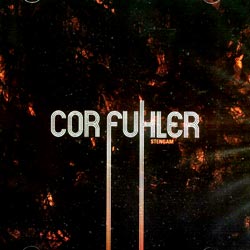 Fuhler, Cor :
Stengam
(Potlatch -- France )



Price: $18.95



In Stock
On this solo CD, [Cor Fuhler] plays an 'acoustic grand piano, using ebows and super magnets. No overdubs, no electronics, no electronic treatment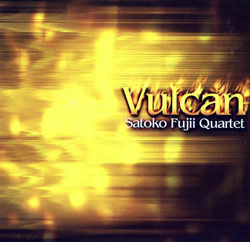 Fujii, Satoko Quartet :
Vulcan
(Libra -- Japan )



Price: $16.95



Out of Stock

Lenoci, Gianni:
Sextant
(Ambiances Jazz -- Canada )



Price: $14.95



Out of Stock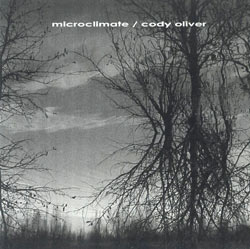 Oliver, Cody:
Microclimate
(House Leek Audio -- Canada )



Price: $6.00



In Stock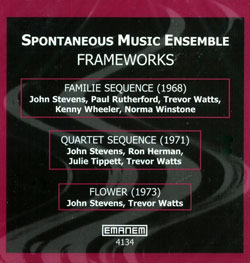 Spontaneous Music Ensemble:
Frameworks (1968-73)
(Emanem -- Great Britain )



Price: $16.95



Out of Stock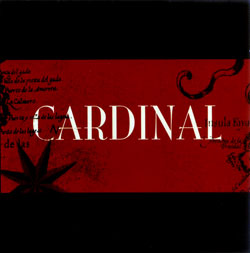 Cosottini / Melani / Miano / Pisani:
Cardinal
(Impressus Records -- USA )



Price: $13.95



In Stock
The quartet of Cosottini, Melano, Pisani, Miano (EAQuartet Electroacoustic) in compositions referring to the 4 cardinal map points using graphic scores, games, open readings, &c.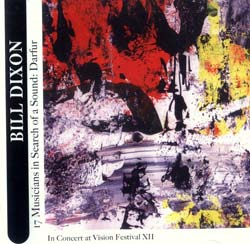 Dixon Orchestra, Bill:
17 Musicians In Search of a Sound: Darfur
(Aum Fidelity -- USA )



Price: $14.95



Out of Stock
Legendary trumpeter, composer and educator Bill Dixon in a 17 piece orchestra playing original compositions live at the 12th Vision Festival in New York City.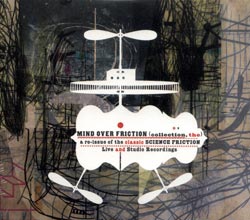 Berne, Tim:
Science Friction 3CD
(Screwgun -- USA )



Price: $29.95



Out of Stock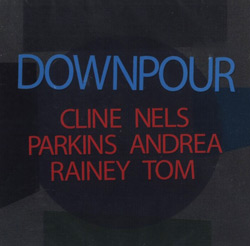 Cline, Nels / Andrea Parkins / Tom Rainey:
Downpour
(Les Disques Victo -- Canada )



Price: $15.95



Out of Stock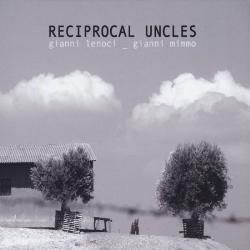 Lenoci, Gianni / Gianni Mimmo:
Reciprocal Uncles
(Long Song Records -- Italy )



Price: $14.95



In Stock
The Italian duo of pianist Gianni Lenoci and soprano saxophonist Gianni Mimmo using extended and unusual techniques through eight improvisations mixing melody, timbre and tone.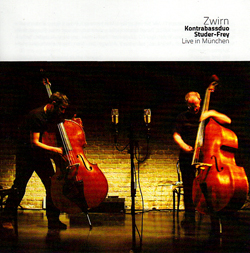 Frey, Peter / Daniel Studer:
Zwirn
(Creative Sources -- Portugal )



Price: $15.95



In Stock
"Zwirn" means "twine" in German, an apt description of the interweaving sound that double bassists Daniel Studer and Peter Frey play together, in 7 freely improvised works of unusual technique and new musical structures.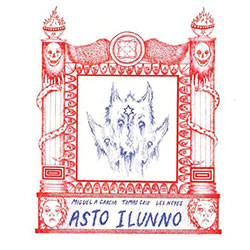 Garcia, Miguel / Tomas Gris / Lee Noyes:
Asto Ilunno
(Idealstate Recordings -- Sweden )



Price: $12.95



Out of Stock
The trio of Miguel A. Garcia (electronics), Tomas Gris (objects) and Lee Noyes (piano) in a single extended and understated improvisation mixing acoustic and electronic sources, building and subsiding in its interesting journey.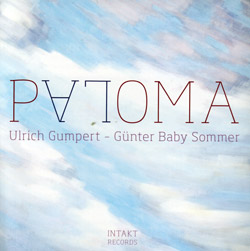 Gumpert, Ulrich / Gunter Baby Sommer:
La Paloma
(Intakt -- Switzerland )



Price: $18.95



Out of Stock
The second release on Intakt pairing pianist Ulrich Gumpert and percussionist Gunter Baby Sommer in an album that borrows from blues, boogie-woogie, hard bop, German folk songs, and free jazz.

Greenlee, Shawn:
Nysa
(Utech Records -- USA )



Price: $13.95



In Stock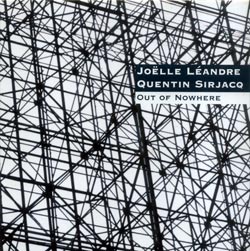 Leandre, Joelle, Quentin Sirjacq:
Out of Nowhere
(Ambiances Magnetiques -- Canada )



Price: $13.95



In Stock
An engaging encounter between bassist Leandre and pianist Sirjacq, delicate yet intense interaction from two sophisticated & listening players from different generations.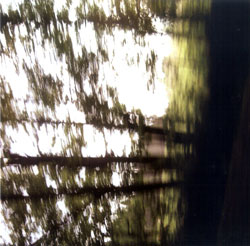 Tabassian / Martel / Tabassian:
Masafat
(Ambiances Magnetiques -- Canada )



Price: $14.95



In Stock
Geographic improvisations from this trio of string and percussion players, with each track named by location and distance between Montreal and Chelsea, Ontario.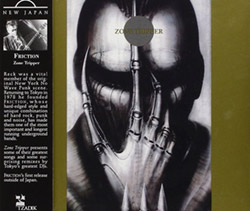 Friction (Akinobu / Minoru / Reck):
Zone Tripper
(Tzadik -- USA )



Price: $13.95



Out of Stock
Friction, one of the most important and longest running underground bands in Japan, is currently the trio of Reck (bass, guitar & vocals), Iami Akinobu (guitar) and Sato Minoru (drums), in a hard-edged album of original songs and remixes; demanding and powerful modern rock.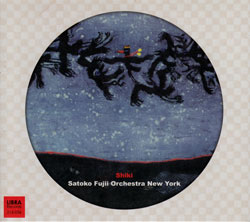 Fujii, Satoko New York Orchestra:
Shiki
(Libra -- Japan )



Price: $16.95



In Stock
Satoko Fujii's amazing Orchestra New York returns with a composition that she describes as "a picture that extends beyond the canvas", performed with Oscar Noriega, Briggan Krauss, Ellery Eskelin, Tony Malaby, Andy Laster, Herb Robertson, Steven Bernstein, &c &c.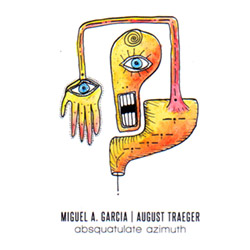 Garcia, Miguel A. / August Traeger :
Absquatulate Azimuth [CASSETTE]
(Bicephalic -- USA )



Price: $7.95



Out of Stock
Part of a series of 8 split release cassettes, hand-painted & numbered; Side A presents a 3-part work and an extended track from electro-acoustic improviser Miguel A. Garcia; side B presents 3 tracks from Bicephalic label leader August Traeger using contact mic and broken instruments.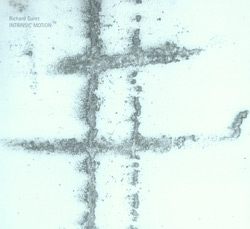 Garet, Richard:
Intrinsic Motion
(Non Visual Objects (NVO) -- Austria )



Price: $19.95



In Stock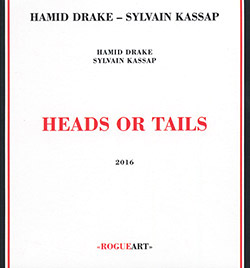 Drake, Hamid / Sylvain Kassap:
Heads Or Tails [2 CDs]
(RogueArt -- France )



Price: $23.95



Out of Stock
A masterful fountain of melodic ideas, intriguing rhythms, and exceptional technical skill from the duo of Hamid Drake on drums and frame drum, and Sylvain Kassap on clarinets and chalumeau, recording live at the France Musique at Studio Theatre d'Alfortville and in the studio.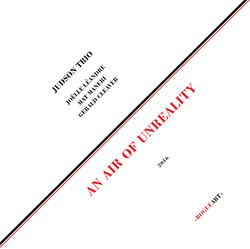 Judson Trio (Joelle Leandre / Mat Maneri / Gerald Cleaver):
An Air of Unreality [VINYL]
(RogueArt -- France )



Price: $19.95



Out of Stock
A live performance at Judson Church in Manhattan as part of the 20th Vision Festival from the NY/France free improvising trio of Joelle Leandre on double bass, Mat Maneri on viola, and Gerald Cleaver on drums and percussion, two tracks of steadily building, incredibly compatible dialog.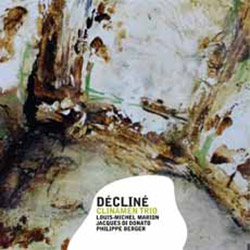 Clinamen Trio (Marion / Di Donato / Berger):
Decline
(Creative Sources -- Portugal )



Price: $15.95



In Stock
Roman philosopher Titus Lucretius Carus named "Clinamen" the unpredictable (in time and space) swerve of atoms falling in the void, which aptly describes the unexpected directions taken in subtle free improvisation from this French trio, led by bassist Louis-Michel Marion, with Jacques Di Donato on clarinet, and Philippe Berger on viola.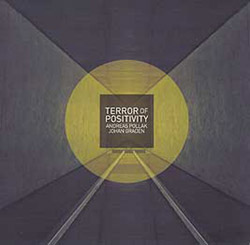 Pollak, Andreas / Johan Graden:
Terror Of Positivity
(Creative Sources -- Portugal )



Price: $15.95



Out of Stock
The Swedish duo of percussionist Andreas Pollak and prepared pianist Johan Graden (Adam & Alma) in an album of references and innuendo, clandestine and furtive sounds that evoke great mystery and drama in beautifully shaped sound; evocative music that deceives to emerge from the electronic realm while in actuality coming from all acoustic sources.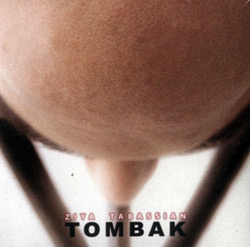 Tabassian, Ziya:
Tombak
(Ambiances Magnetiques -- Anaphoria Island )



Price: $14.95



Out of Stock
Percussionist Ziya Tabassian plays solo tombak, the main percussion instrument used in Persian classical music, in 9 pieces that explore the large range of tones and nuances of the instrument.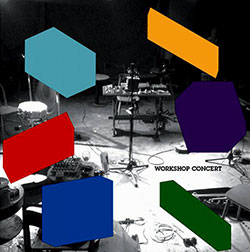 Prevost / Allum / Kanngiesser / Kasyansky / Lazaridou / Yoshikawa:
Workshop Concert at Cafe Oto
(Matchless -- Great Britain )



Price: $17.95



Out of Stock
AMM percussionist Eddie Prevost has presented weekly Workshop Concerts since 1999, here recording live at London's Cafe Oto in May, 2012 with a sextet of acoustic and electronic performers on violin, cello, theremin, zither, electronics, and percussion.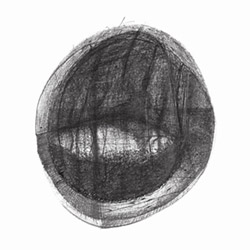 Guionnet, Jean-Luc / Thomas Bonvalet :
Loges De Souffle
(BeCoq -- France )



Price: $12.95



In Stock
Thomas Bonvalet takes the banjo into unusual territory with Jean-Luc Guionnet performing on the organ at the protestant temple of Bergerac, France, in a beautifully terrifying album recorded during the MONC cultural arts centre's festival of avant-garde culture in 2010.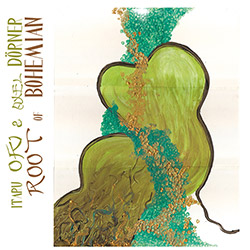 Oki, Itapu / Axel Dorner:
Root Of Bohemian
(Improvising Beings -- France )



Price: $13.95



In Stock
Two trumpeters 20 years apart, Germany's Axel Dorner and Japan's Itaru Oki are both known for their versatile approach to jazz, from traditional to the freest forms using extended techniques, in a unique dialog challenging the limits of the horn with fascinating results.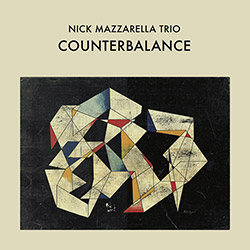 Mazzarella, Nick Trio:
Counterbalance [VINYL]
(Astral Spirits -- USA )



Price: $19.95



Out of Stock
From 2008-16 until drummer Frank Rosaly moved to Amsterdam, alto saxophonist Nick Mazzarella's Trio was an active part of Chicago's creative jazz scene; in early 2018 Rosaly returned for a visit and Mazzarella composed a suite of 6 new pieces to commemorate the trio's tenth anniversary, the exuberant result this excellent concert recorded at Co-Prosperity Sphere!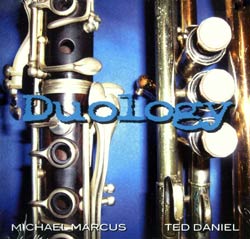 Marcus, Michael / Ted Daniel:
Duology
(Boxholder -- USA )



Price: $16.45



In Stock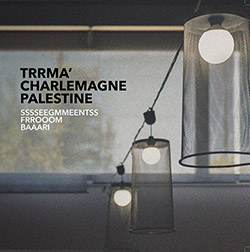 Trrma' / Charlemagne Palestine:
Sssseegmmeentss Frrooom Baaari [VINYL]
(BeCoq -- France )



Price: $20.95



Out of Stock
Stochastic music for percussion and synthesizers from New York avant conceptualist and keyboardist Charlemagne Palestine, here on piano & electronics, with the Italian duo Trrma' of Giovanni Todisco on percussion and Guiseppe Candiano on synth, in two side-long works of irregular rhythm, complexity and dissonance that build and recede in a suspenseful journey.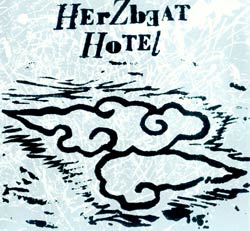 Herzbeat Hotel:
Eve Of Wide Island Is Not A Child Anymore
(Soopa -- Portugal )



Price: $12.95



In Stock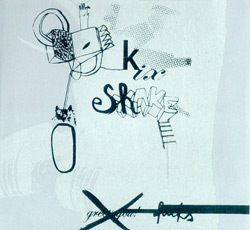 Various Artists:
Kix Shake Volume 1
(Soopa -- Portugal )



Price: $12.95



In Stock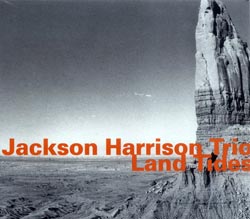 Harrison, Jackson Trio:
Land Tides
(Hatology -- Switzerland )



Price: $17.95



In Stock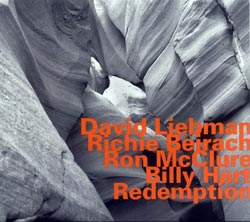 Liebman / Beirach / McClure / Hart :
Redemption
(Hatology -- Switzerland )



Price: $17.95



In Stock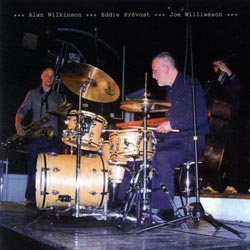 Prevost, Eddie / Alan Wilkinson / Joe Williamson:
Along Came Joe
(Matchless -- Great Britain )



Price: $11.95



Out of Stock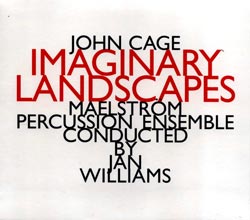 Cage, John:
Imaginary Landscapes
(Hat [now] ART -- Switzerland )


Price: $19.95



Out of Stock