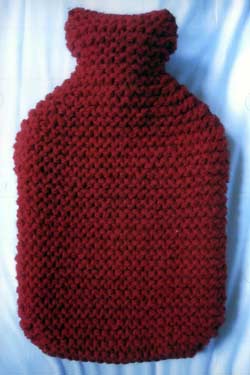 AVVA (Nakamura, Toshimaru / Roisz, Billy):
Gdansk Queen [DVD]
(erstwhile -- USA )



Price: $20.95



Out of Stock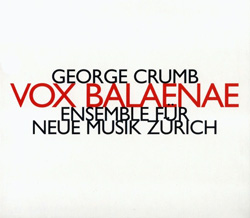 Crumb, George:
Vox Balaenae
(Hat [now] ART -- Switzerland )



Price: $17.95



In Stock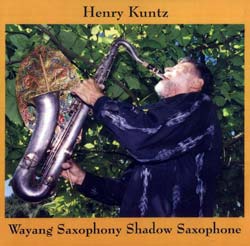 Kuntz, Henry:
Wayang Saxophony Shadow Saxophone
(Humming Bird Records -- USA )



Price: $13.95



Out of Stock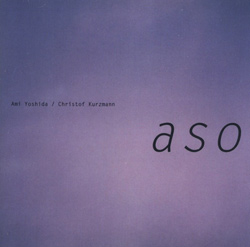 Yoshida, Ami / Christof Kurzmann:
a s o
(erstwhile -- USA )



Price: $13.95



Out of Stock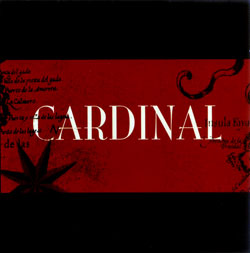 Cosottini / Melani / Miano / Pisani:
Cardinal
(Impressus Records -- USA )



Price: $13.95



In Stock
The quartet of Cosottini, Melano, Pisani, Miano (EAQuartet Electroacoustic) in compositions referring to the 4 cardinal map points using graphic scores, games, open readings, &c.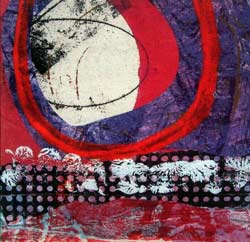 Prevost, Eddie / Alan Wilkinson:
So Are We, So Are We
(Matchless -- Great Britain )



Price: $18.95



Out of Stock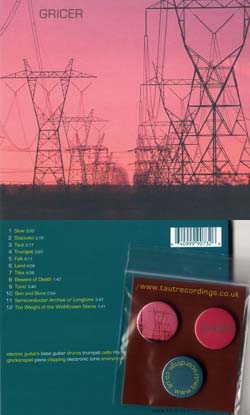 Gricer:
Gricer
(Taut Recordings -- Great Britain )



Price: $15.95



In Stock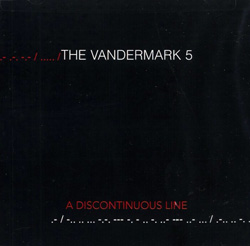 Vandermark 5:
A Discontinuous Line
(Atavistic -- USA )



Price: $14.95



Out of Stock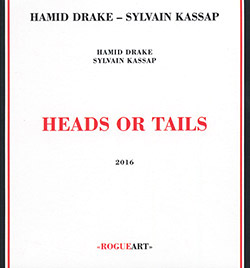 Drake, Hamid / Sylvain Kassap:
Heads Or Tails [2 CDs]
(RogueArt -- France )



Price: $23.95



Out of Stock
A masterful fountain of melodic ideas, intriguing rhythms, and exceptional technical skill from the duo of Hamid Drake on drums and frame drum, and Sylvain Kassap on clarinets and chalumeau, recording live at the France Musique at Studio Theatre dÕAlfortville and in the studio.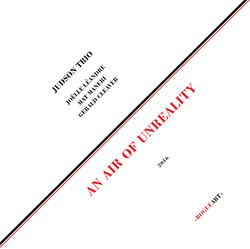 Judson Trio (Joelle Leandre / Mat Maneri / Gerald Cleaver):
An Air of Unreality [VINYL]
(RogueArt -- France )



Price: $19.95



Out of Stock
A live performance at Judson Church in Manhattan as part of the 20th Vision Festival from the NY/France free improvising trio of Joelle Leandre on double bass, Mat Maneri on viola, and Gerald Cleaver on drums and percussion, two tracks of steadily building, incredibly compatible dialog.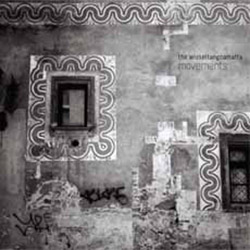 Wisseltangcamatta, The:
Movements
(Creative Sources -- Portugal )



Price: $15.95



Out of Stock
Live recordings at LOFT in Cologne, Germany from the trio of George Wissel on prepared saxophone, Achim Tang on doublebass, and Simon Camatta on drums & percussion, performing seven "Movements" that use prodigious technique with reserve and direction, revealing the structure of their work as the pieces build and recede in fascinating ways.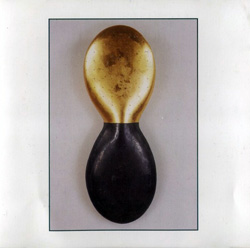 Mackness, Vanessa / John Butcher:
Respiritus
(Incus -- UK )



Price: $19.95



Out of Stock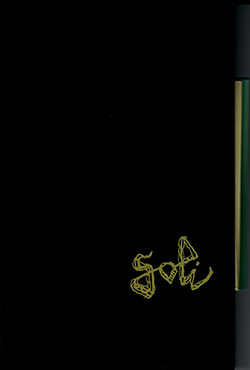 Gourdon, Yann / Maxime Petit / Jean-Luc Guionnet:
Soli - Fanzine [3 CD + BOOK]
(BeCoq -- France )



Price: $39.95



In Stock
A strange and bizarrely beautiful "fanzine" of three CDs, one each from hurdy gurdy drone artist Yann Gourdon, bass guitarist Maxime Petite, and Jean Luc Guionnet on organ, with illustration by artists Fredox, Celine Guichard, and 38Fillette; an odd and absorbing package.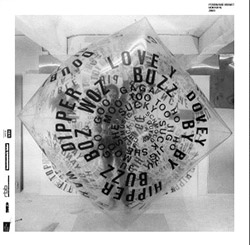 Kriwet, Ferdinand :
Hortexte Radio Texts Zwei [VINYL 2 LP Picture Discs]
(Edition Rz -- Germany )



Price: $44.95



In Stock
A beautiful 2 picture disc LP and booklet of radio plays (Horspiele) from sound artist and poet Ferdinand Kriwet, presenting 6 works including Hortext (radiotext) I, and Rotoradios I & II.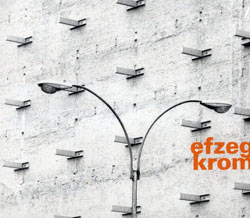 efzeg:
krom
(Hatology -- Switzerland )



Price: $17.95



In Stock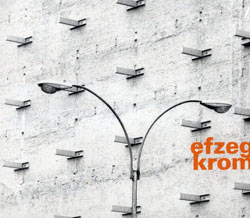 efzeg:
krom [Used Item]
(Hatology -- Switzerland )


Price: $14.50



In Stock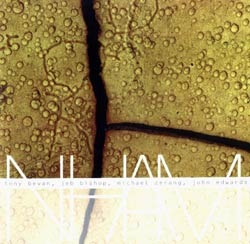 Bevan / Bishop / Edwards / Zerang:
'Nham
(Foghorn Records -- Great Britain )


Price: $15.95



In Stock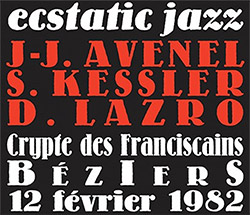 Avenel, Jean-Jacques / Siegfried Kessler / Daunik Lazro :
Ecstatic Jazz (Crypte Des Franciscains Beziers 12 Fevrier 1982)
(Fou Records -- France )



Price: $14.95



In Stock
Referencing the collective NY Loft scene of the 1980's, the trio of Jean-Jacques Avenel on bass, Siegfried Kessler on piano, keys & ring modulator and Daunik Lazro on alto sax & tuba sax, are heard in a Béziers Jazz Action concert recorded in the crypt of a Franciscan theater, in two suites of collective improvisation, the 2nd adding unusual electronics from Kessler.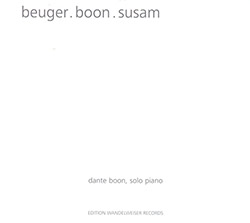 Beuger.Boon.Susam:

(Edition Wandelweiser Records -- Germany )



Price: $12.95



In Stock
Pianist and composer Dante Boon performs his own work "Years, Numbers", alongside Antoine Beuguer's "Pour Etre Seul(e), Sans Reserve" and Taylan Susam's "Tombeau", and Bueger's "Nov. (piano)", four works of graceful and introspective beauty using minimal approaches to tone, chord, or spaciousness, recorded live at University Of Wisconsin-Whitewater in 2014.

Crothers, Connie / David Arner:
Spontaneous Suite For Two Pianos [4 CD Box Set]
(RogueArt -- France )



Price: $34.95



Out of Stock
A 4-CD box set of 9 "Spontaneous Sweets", elaborate, magnificent and melodic piano improvisations, recorded by Connie Crothers & David Arner performing in the Richard B. Fisher Center for the Performing Arts, NY.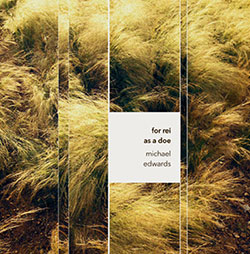 Edwards, Michael:
For Rei As A Doe (for piano and computer)
(Aural Terrains -- Greece/UK )



Price: $17.95



In Stock
UK Composer Michael Edwards wrote these quiet compositions using his "slippery chicken" software, originally written as a challenge to pianist Rei Nakamura, in contrast to his technical skills, instead requiring pensive accuracy over a steady line of quiet chords.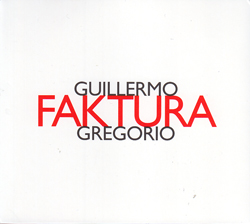 Gregorio, Guillermo:
Faktura
(Hat [now] ART -- Switzerland )



Price: $17.95



In Stock
Guillermo Gregorio produces a series of compositions that reinterprets the structural concepts of Constructivism, Concretism, and Madi, focusing on the physicality of sound.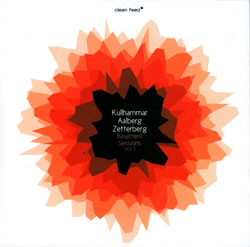 Kullhammar / Zetterberg / Aalberg:
Basement Sessions Vol.1
(Clean Feed -- Portugal )



Price: $12.95



In Stock
Following the traditions of the saxophone trio, tenor & baritone player Jonas Kullhammar releases this studio album of irrepressible compositions performed with bassist Tobjorn Zetterberg and drummer Espen Aalberg.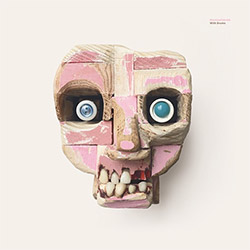 Machinefabriek:
With Drums [VINYL + DOWNLOAD]
(esc.rec. -- Netherlands )



Price: $22.95



In Stock
Rutger Zuydervelt (aka Machinefabriek) invited 41 drummer/percussionists including Tony Buck, Vasco Trilla, Tim Barnes, Greg Stuart, Cyril Bondi, &c. to take part in a project by recording a few short fills or phrases, which Zuydervelt used as "Lego Bricks" to build a series of short rhythmical collages, the results being 24 diverse and fascinating compositions.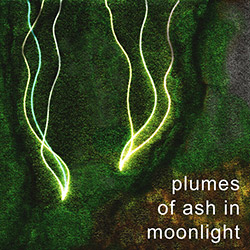 Prevost / Solberg / Pettersen / Moore / Brice / Hardie-Bick:
Plumes of Ash in Moonlight [2 CDs]
(Split Rock Records -- USA )



Price: $13.95



Out of Stock
Bringing together two innovative improvising percussionists--Eddie Prevost of AMM fame, and Stale Liavik Solberg (VCDC, John Butcher)--for a studio album of wide-ranging and sometimes hair-raising electroacoustic improvisation, recorded live and unedited with Olie Brice on double bass, Tony Hardie-Bick on piano & tapes, Ed Pettersen on lap steel, and NO Moore on guitar.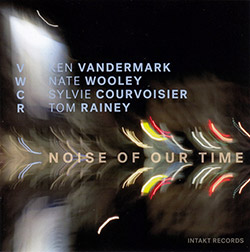 Vandermark / Wooley / Courvoisier / Rainey:
Noise Of Our Time
(Intakt -- Switzerland )



Price: $18.95



Out of Stock
After reedist Ken Vandermark's residency at The Stone in 2016, he went into the studio with improvisers Nate Wooley on trumpet, Sylvie Courvoisier on piano, and Tom Rainey on drums to record this spectacular album of forward-reaching jazz using stunning technique and wonderful lyrical complexity, as they run through compositions from Wooley, Vandermark and Courvoisier.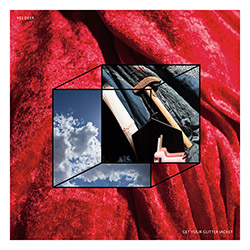 Yes Deer:
Get Your Glitter Jacket [VINYL]
(BeCoq -- France )



Price: $13.95



In Stock
The Norwegian & Danish freejazz-noise-rock trio Yes Deer of Anders Vestergaard on drums, Karl Bjora on guitar and Signe Dahlgreen on sax, in their second album of high energy, cacophonous and brutally joyful (they say "enthusiastic despair") collective improvisation.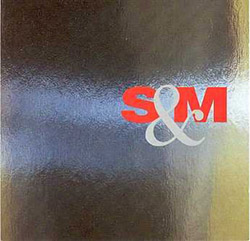 Smith, Roger / Neil Metcalfe:
S & M
(Incus -- UK )



Price: $17.95



Out of Stock
Flute and acoustic guitar duets recorded in a variety of places under widely varying conditions in 1994 and 1995 between guitarist Roger Smith and flutist Neil Metcalfe, including recordings from Metcalfe's flat to concerts in Hollywell to a proper studio in London showing many facets to these free improvisers strong rapport and creative skills.