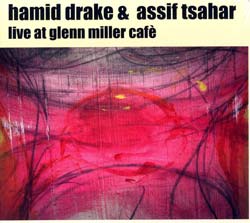 Drake, Hamid / Assif Tsahar:
Live at Glenn Miller Cafe: Soul Bodies Volume 2
(Ayler -- France )



Price: $14.95



In Stock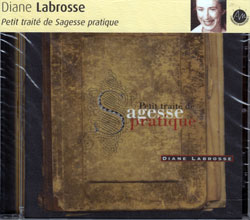 Labrosse, Diane:
Petit traité de sagesse pratique
(Ambiances Magnetiques -- Canada )



Price: $13.95



Out of Stock
A collection of miniature songs with mocking, satirical lyrics that reform out-of-date proverbs into modern pearls of wisdom, paired with improvisation and written composition.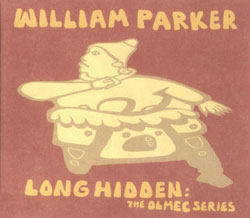 Parker, William:
Long Hidden: The Olmec Series
(Aum Fidelity -- USA )



Price: $13.95



Out of Stock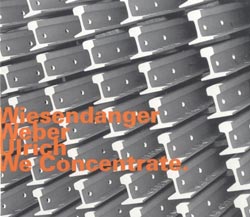 Wiesendanger / Weber / Ulrich:
We Concentrate
(Hatology -- Switzerland )



Price: $17.95



In Stock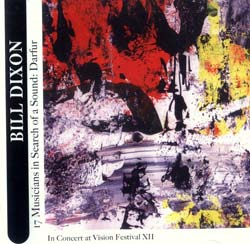 Dixon Orchestra, Bill:
17 Musicians In Search of a Sound: Darfur
(Aum Fidelity -- USA )



Price: $14.95



Out of Stock
Legendary trumpeter, composer and educator Bill Dixon in a 17 piece orchestra playing original compositions live at the 12th Vision Festival in New York City.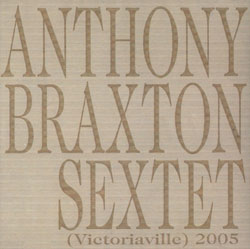 Braxton, Anthony Sextet:
(Victoriaville) 2005
(Les Disques Victo -- Canada )



Price: $15.95



Out of Stock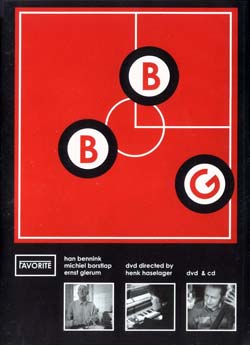 Bennink, Han / Borstlap, Michiel / Glerum, Ernst:
BBG [DVD]
(Favorite -- The Netherlands )



Price: $35.95



Out of Stock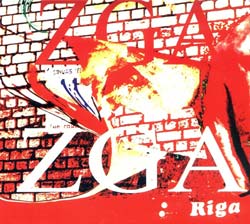 ZGA:
Riga
(Strange Sounds Records -- Russia )



Price: $12.95



Out of Stock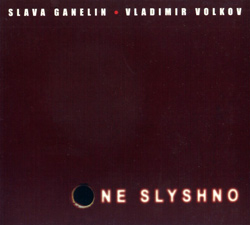 Ganelin, Slava / Volkov, Vladimir:
Ne Slyshno
(Auris Media -- Russia )



Price: $12.95



Out of Stock
Composer and pianist Slava Ganelin meets Russian double bass player Vladimir Volkov for a surprising and impulsive release of spontaneous studio improvisations.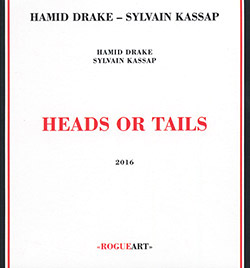 Drake, Hamid / Sylvain Kassap:
Heads Or Tails [2 CDs]
(RogueArt -- France )



Price: $23.95



Out of Stock
A masterful fountain of melodic ideas, intriguing rhythms, and exceptional technical skill from the duo of Hamid Drake on drums and frame drum, and Sylvain Kassap on clarinets and chalumeau, recording live at the France Musique at Studio Theatre d'Alfortville and in the studio.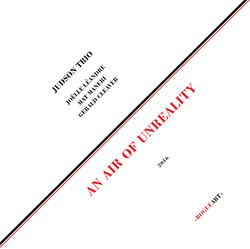 Judson Trio (Joelle Leandre / Mat Maneri / Gerald Cleaver):
An Air of Unreality [VINYL]
(RogueArt -- France )



Price: $19.95



Out of Stock
A live performance at Judson Church in Manhattan as part of the 20th Vision Festival from the NY/France free improvising trio of Joelle Leandre on double bass, Mat Maneri on viola, and Gerald Cleaver on drums and percussion, two tracks of steadily building, incredibly compatible dialog.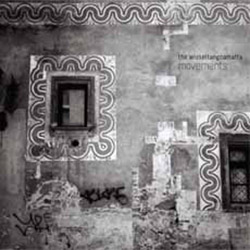 Wisseltangcamatta, The:
Movements
(Creative Sources -- Portugal )



Price: $15.95



Out of Stock
Live recordings at LOFT in Cologne, Germany from the trio of George Wissel on prepared saxophone, Achim Tang on doublebass, and Simon Camatta on drums & percussion, performing seven "Movements" that use prodigious technique with reserve and direction, revealing the structure of their work as the pieces build and recede in fascinating ways.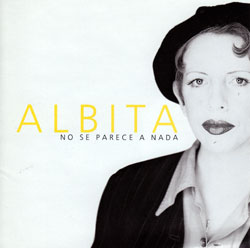 Albita:
No Se Parece A Nada [Used Item]
(Epic / Crescent Moon -- USA )


Price: $4.00



In Stock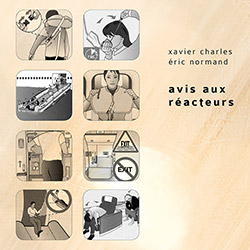 Charles, Xavier / Eric Normand :
Avis Aux Reacteurs
(Inexhaustible Editions -- Slovenia )



Price: $15.95



In Stock
Recorded live at Silence Sounds in Guelph Canada, the duo of Xavier Charles on clarinet and Eric Normand on electric bass & objects eschew idiom in favor of their unique natural language on their instruments, applying patient development of truly idiosyncratic and fascinating command through a single extended work punctuated in seven diverse passages.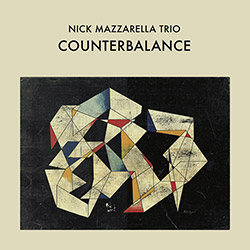 Mazzarella, Nick Trio:
Counterbalance [VINYL]
(Astral Spirits -- USA )



Price: $17.95



In Stock
From 2008-16 until drummer Frank Rosaly moved to Amsterdam, alto saxophonist Nick Mazzarella's Trio was an active part of Chicago's creative jazz scene; in early 2018 Rosaly returned for a visit and Mazzarella composed a suite of 6 new pieces to commemorate the trio's tenth anniversary, the exuberant result this excellent concert recorded at Co-Prosperity Sphere!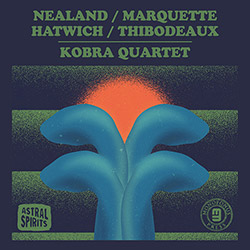 Nealand, Aurora / Steve Marquette / Anton Hatwich / Paul Thibodeaux:
Kobra Quartet [CASSETTE w/ DOWNLOAD]
(Astral Spirits -- USA )



Price: $7.95



In Stock
Quietly lurking as it prepares to attack, this Kobra is the free improvising quaret of Aurora Nealand on accordion, alto saxophone, voice & objects, Steve Marquette on acoustic & electric guitars, Anton Hatwich on bass, and Paul Thibodeaux on drums, captured live at Chicago's Hungry Brain during the Instigation Festival for a mysterious 2-part "New Omens" and some "Telly Attire".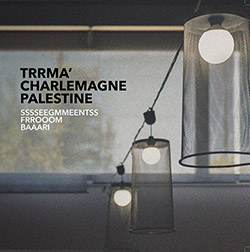 Trrma' / Charlemagne Palestine:
Sssseegmmeentss Frrooom Baaari [VINYL]
(BeCoq -- France )



Price: $20.95



Out of Stock
Stochastic music for percussion and synthesizers from New York avant conceptualist and keyboardist Charlemagne Palestine, here on piano & electronics, with the Italian duo Trrma' of Giovanni Todisco on percussion and Guiseppe Candiano on synth, in two side-long works of irregular rhythm, complexity and dissonance that build and recede in a suspenseful journey.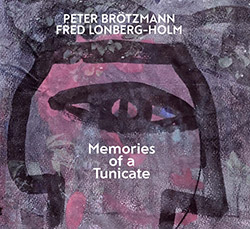 Brotzmann, Peter / Lonberg-Holm, Fred:
Memories Of A Tunicate
(Relative Pitch -- USA )



Price: $13.95



In Stock
While both improvisers were in New York City for the 2019 Vision Festival, multi-reedist and European Free Improv legend Peter Brötzmann met Chicago cellist and electronics artist Fred Lonberg-Holm to record their 3rd album together, their 1st album in the studio a diverse set of incredible concentration, with Brötzmann performing on tenor saxophone, woodwind, and clarinet.