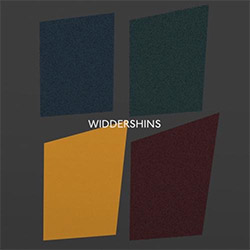 June 22nd 2022 was the eightieth birthday of the esteemed London-born drummer Eddie Prévost. To mark the occasion, on four Saturday evenings in July 2022, Café Oto hosted concerts celebrating different aspects of Prevost's music and his contributions to improvised music. On July 23rd 2022, the third of the series, "Workshop Concert", celebrated the weekly Friday evening two-hour improvisation workshop which Prévost inaugurated in November 1999. Sixteen musicians were scheduled to join Prévost at Oto that evening but, due to covid, neither guitarist NO Moore nor Prévost himself could attend. The fifteen musicians who did attend included some who stretched right back to the start of the workshop, including guitarist Ross Lambert who was at the very first workshop. The international nature of workshop attendees was emphasised by the presence of vocalist Iris Ederer and electronicist Daniel Kordik who subsequently returned to their home countries, Austria and Slovakia respectively.
At the start of each Friday workshop, attendees (numbers range from single figures to mid-twenties) sit on chairs in a large circle. Prévost (or a deputy, if he is absent) chooses two adjacent players to begin; with nothing pre-planned, they play freely reacting to one another until the player immediately to their right joins them in a trio. At some point the player on the left of the trio drops out, leaving a duo and so on. Players remain in their seats, the group playing moves anti-clockwise until it has completed the circle. The album title, Widdershins, means anti-clockwise. The album's two longest tracks "Widdershins One" and "Widdershins Two" capture examples of the process at the concert. The free-flowing playing and the smooth moves from duo to trio to duo et cetera are a credit to the workshop's tolerant atmosphere and methodology; anyone who turns up is welcome and no-one is ever turned away.
Once the circle of duos and trios is complete, Prévost or his deputy will select players to freely play together in groupings of various sizes. The album's remaining tracks reflect this facet of the workshop, with two trios, three quartets and one sextet. As before, the musicians in such groupings had no forewarning or preparation for them and improvise freely in reaction to what their bandmates play, with the end results sometimes seeming telepathic. Anyone who has ever doubted the validity of free improv is recommended to listen to Widdershins to hear what is possible. Everything on this album is a credit to Eddie Prévost's vision and courage when he started the workshop in 1999...
Comments and Feedback: