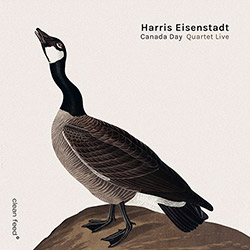 Drummer Harris Eisenstadt is the motor behind this set of music recorded live at a 2018 spring time concert in Avignon, France, providing the compositions inspired by a village in southeastern Switzerland called Poschiavo, where the musical ideas had their genesis. The vehicles prove to be fertile terrain for the talents of his exceptional sidemen, trumpeter Nate Wooley, pianist Alexander Hawkins and bassist Pascal Niggenkemper.
The set of eight pieces were superbly recorded by Bruno Levee, mixed by Jonathan Goldberger and released on the Portuguese label, Clean Feed. "Poschiavo" appears as part of every title of the tracks, with numbers following indicating, presumably, the number of the composition, or the numbers of voices the compositions are meant for. As Eisenstadt tells it, "I spent three weeks at the beautiful Uncool Artists Residency program in the summer of 2017. I wrote a lot of music during those weeks; more than fifty mostly single-line, three-system unison compositions that can be arranged for and instrumentation, from solo to large ensemble."
This is the seventh Canada Day recording. Previous releases have included different members from recording to recording, although Wooley seems to be a regular, as does Niggenkemper. But given the flexibility of the compositions, instrumentation changes the color but not the content of the musical ideas. Here the trumpet figures prominently in the articulation of the melodic contours of the pieces, while rhythms of a rich variety animate the music throughout. Of particular interest to this reviewer is the stop-and start, quasi hard bop articulations of the first track ("Poschiavo 35"), which features Wooley's horn punctuating the twists and turns, the creative voice-trumpet introduction to track four ("Poschiavo 36"), and track five, ("Poschiavo Four-Voice 4") which opens with the spry arco playing of Niggenkemper and evolves onto an introspective, lyrical plane where the quartet members play in a highly sympathetic and inspired manner.
Comments and Feedback: