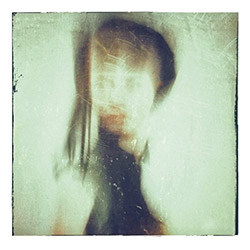 Duplant's latest concoction is a rich, swirling mass of atmosphere, dreamlike in the best way, offering images that slide past each other, intersect, mingle and diffuse, constantly creating new angles of view and depths of immersion. Parsing out the elements, one hears low, fuzzy piano notes, muffled church bells, washes of static, string sections that sound almost out of early Gavin Bryars, snatches of conversation, footfalls, gulls, random clicks and rattles and much more. There's almost a sense of one of those wonderful 19th century amateur photographs of a countryside, perhaps partly over-exposed or out of focus, yet extremely evocative.
The piece lasts a half hour and the sounds stay fairly consistent throughout — shifting, always new but occupying the same general area. I doubt any specific allusions were intended on the part of Duplant, but I pick up a somewhat similar approach to that of Simon Fisher Turner in his soundtracks to the films of Derek Jarman, among others, a kind of vaguely romantic, slightly eerie atmosphere in which one's footing is never firm, an enjoyably giddy feeling. Odder still, some of the warped string passages recall, for me, the kind of spectacular synth washes Sun Ra would occasionally achieve in the late 60s and early 70s. The closing section, with simple piano notes buffeted by static is exceptionally lovely.
Whatever points of reference one may or may not pick up while listening, Le jour d'apres is a fine, engrossing experience, one that unfolds differently on each hearing. Duplant has been very active on the recording scene for the past decade plus — this is one the finest releases of his I've yet encountered.
Comments and Feedback: