May 29, 2020:

As others have reported recently, and as I mentioned in my last entry, importing music has been a challenge under the restrictions of the pandemic, since post offices in many countries have been limited or unable to send international packages. Given that, I'm happy to report that we have placed orders with Listen Foundation!, Not Two, ezzthetics by Hat Hut, Another Timbre and NoBusiness, all of which are on their way to us currently. They may arrive more slowly than usual, but we have no doubt they're coming.

In particular, I'm excited to add Not Two's 20th Anniversary box set from their 2018 Festival, with groupings and performances from some of the globe's most notable improvisers, including Maya Homburger, Barry Guy, Mats Gustafsson, Mikolaj Trzaska, Per-Ake Holmlander, Rafal Mazur, Joelle Leandre, Peter Brotzmann, Paal Nilssen-Love; Agusti Fernandez, Ken Vandermark, &c. This is a limited set housed in a wooden box, and I was concerned that if we weren't able to import copies now we might miss out on carrying it. As we've had a number of customer requests about the box, you might like to have us notify you when the box is available.




---
The main focus of our store is on improvisation, in its various forms: jazz, non-idiomatic improv, electroacoust improv, &c. This has been my fascination for decades, and I am still in awe of the diversity of approach and result as artists explore, which keeps my ears perked and ready for new concepts or evolving skills. The merging of compositional and experimental forms with improvisation has continued to advance, creating new hybrids, and enticing musicians from what once were strict genres to cross fields and express themselves as they see fit.
In that vein, we've seen a lot of crossover with labels like Another Timbre, Creative Sources, Confront, and Editions Wandelweiser. These labels have artists that refuse to be pigeon-holed, and who are as effective in, say, free jazz settings as they are in conceptual or composed performance. One of the labels we've been watching develop over the last year that fits this description is Belgium's A New Wave of Jazz, run by guitarist and multi-instrumentalist Dirk Serries. Serries is a chameleon with decades of experience. He is perhaps best known for his project Vidna Obmana, but who's interest ranges from rock to experimental to composed music. From his biography, his list of collaborators is quite impressive: "Justin Broadrick, Steve Roach, Sam Rosenthal, Alio Die, Theo Travis, David Lee Myers, Asmus Tietchens, Stratosphere, Serge Devadder, Willem Tanke or under seperate entities like The Sleep Of Reason (with Jon Attwood), Continuum (with Steven Wilson), Principle Of Silence (with Joris De Backer), The Eightfold Model (with Michael Beckett), Akhet (with Marc Verhaeghen, Paul Van Den Berg), 3 Seconds Of Air (with Martina Verhoeven, Paul Van Den Berg) and The Black Fire (with Robert MacManus)".
A New Wave of Jazz fits into our catalog very neatly in relationship to improvisers, experimenters and composers, and connects directly to labels like Edition Wandelweiser and Another Timbre. We've started our relationship with the label by picking up two obvious works of interest to our customers. The first an album of Jürg Frey, the second a tonal work from the Tonus trio of Serries, Martina Verhoeven and Colin Webster. Both albums are excellent examples of the label's goals and the important music they present. As we continue to work with the label we expect to work backward in their catalog, and stay current with their forward-thinking music.
Frey, Jurg (Davies / Correa / Chang / Thut): Echo.Trio.Fragile.Eyot (A New Wave of Jazz)
Two solo installation works from Wandelweiser composer Jürg Frey--"Paysage d'échos" in Aarau, Switzerland, in 2009; and "Equilibre fragile" in in Aarau in 2014--plus Frey's "Streichtrio" performed by Angharad Davies (violin), Johnny Chang (viola) and Stefan Thut (cello); and a solo piano work, "Eyot", performed by Antonio Correa.
Tonus (Serries / Verhoeven / Webster): Segment Tones (A New Wave of Jazz)
Exploring long tones and harmonic interactions of consonance & dissonance through a slowly rotating and patiently evolving series of tones with each of the players in the Tonus trio doubling on wind instruments, as performed by Dirk Serries on soprano melodica & accordion, Martina Verhoeven on concertina & cello, and Colin Webster on clarinet & alto saxophone.
---
Several albums over the last few weeks had me considering the meaning of "composition". Traditionally a composed piece involved staffs of music on stacks of papers distributed to performers who would very exactly recreate the concept of the composer. That strict definition no longer applies to the word, as many forms of composition exist that have nothing to do with faithful recreation, or which are and end to themselves and not intended at all for recreation. Some composers provide frameworks for their performers, suggesting direction, instrumentation, timing, and other elements that have flexibility in interpretation. Some of those I would refer to as merging composition and improvisation, but I think of them separately from the kind of improvisation we see in jazz or structured free improvisation. Graphic scores are widely open to interpretation, yet have an implicit rigidity in their instructions, even though the results may be wildly differing from player to player. Some compositions are text instructions, yielding direction to the performer who must interpret their directives.
This brings us to composed music that is not intended to be recreated. Reflecting on the history of composed music, before recorded music there was no notion of creating a piece of music that would endure for future listening, but which was considered complete. Composed works have been subject to interpretation by conductors and performers, and the recorded legacy of music from Bach to Boulez has shown us the variety of renditions that written music can provide. In a sense the music has no perfect rendering, no ultimate example of its perfection in performance; the discussion and arguments over various performances and recordings make clear that the will of the composer is never guaranteed nor often understood.
Studio composition takes a different approach, emerging particularly in the 40s with artists like Pierre Schaeffer and Pierre Henry, whose musique concrete used tapes and pre-recorded elements to create fixed audio compositions that were released as finished works. Similarly composers like Daphne Oram integrated electronics into her work for the BBC. Karlheinz Stockhausen, coming from the traditional school of written notation, also created complex and sophisticated works blurring the boundaries between recorded music and electronics in works like "Hymen"; that work also had an optional live performance element, to further blur the boundaries between traditional composition and studio composition. Engineers like Joe Meek brought fixed studio elements into pop and rock music. The Beatles introduced many to the idea through their piece "Revolution 9". We take for granted the idea of studio composition as it surrounds us on many media platforms, but it's a revolutionary change in the idea of a composer creating a "finished" work of music or sound, but that concept has existed for less than 100 years.
Squidco's catalog includes a good number of albums that are purely studio composition, or that include those elements. In particular, the Recollection GRM LP series, with works by composers like Bernard Parmegiani, Beatriz Ferreyra, Iannis Xenakis, Francois Bayle. We also pursue artist like David Myers (Arcane Device) who use recordings of controlled feedback and electronic tones to compose complex soundworks. We have in the past carried works by composer John Wall, who obsessively uses the computer to zoom in on microscopic sound and to create compositions from those elements. John Oswald's "Plunderphonics" series is another 20th century approach to composition, using elements from previously recorded music to create new compositions. The list goes on...
Squidco has long had a category called "Organized Sound and Sample Based Music" which includes most of the studio composition albums that we sell. As of this writing I find 448 albums listed in that category, which includes albums of musique concrete, spectral music, experimental pop & plunder pieces, some ea-improv with fixed components, tape pieces, &c. &c. It's a bit of a jumble, and could definitely use some clarification.
This week I created a new category for Acousmatic Electronic Composition. I find this form of studio composition especially interesting, as the goal is primarily a pure pursuit of sound without reference to familiar sound sources. Wikipedia defines Acousmatic Music as Acousmatic music (from Greek ἄκουσμα akousma, "a thing heard") is a form of electroacoustic music that is specifically composed for presentation using speakers, as opposed to a live performance. Having dabbled in this form of music myself for several decades, I have been excited to see a number of albums that fit neatly in that category become part of our catalog.
Over the last few weeks we've added a number of Acousmatic albums to our catalog. In particular, the first of 3 planned Tod Dockstader albums from his "Aerial" series was released on Important Records, and Bernard Parmegiania's Violostries on Recollection GRM includes two works of studio compostions, one purely acousmatic, and the other containing elements of acousmatic and musique concrete.
Here are the four most recent albums in Squidco's catalog that are part of our Acousmatic Electronic Composition Category.
Tod Dockstader: Aerial 1 [VINYL 2 LPs] (Important Records)
The first in a 3-part series of vinyl releases for Tod Dockstader's "Aerial 1-3", his major work of electronic drone environments developed over 15 years, using over 90 hours of shortwave radio sources, cross signals and fragments, creating vast atmospheric clouds from which emerge voices, mutated conversations and unexpected patterns; amazing!
Bernard Parmegiani: Violostries [VINYL] (Recollection GRM)
Three works from Italian composer and sound artist Bernard Parmegiani, the title track "Violostries" performed with violinist Devy Erlih and Parmegiani on sound projection, intersecting several of Parmegiani's research concepts and presented as simultaneous dialogues; plus "Capture Ephemere" an active acousmatic work; and the rotating composition "La Roue Ferri".
Beatriz Ferreyra: Echos+ [VINYL] (Room40)
Presenting three of Argentine-born, French-based composer Beatriz Ferreyra's most engaging compositions, fascinating works of musique concrète and acousmatic music that both entertain and startle the listener in sound that is enigmatic and easily embraceable, particularly the opening piece "Echos" deconstructing voice, song and laughter in remarkable ways.
Olli Aarni: Mustikoita Ja Kissankelloja [VINYl] (Mappa)
Translating to "Blueberries and cat bells", Finnish electronic composer Olli Aarni's sound world is quick paced and surprisingly dense considering an overall feeling of brightness, sounds flashing and swirling by in strange segments of acousmatic exhilaration, pausing form moments before seizing his listener once more with swift streams of alien soundscapes; brilliant.
---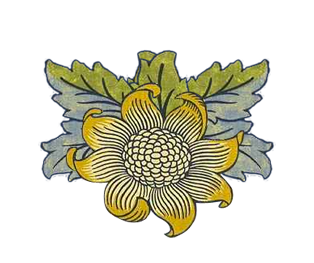 The UK label Discus Music provides this information about their mission:
"This label was founded in 1994 by Martin Archer and Mick Beck, and was initially the CD imprint for releases by their many and various projects. More recently, the label has opened up to include works by a wide range of artists. Limited in its scope only by the imagination of the musicians, the sounds to be found on the label vary between electronic rock music, free jazz, extended songform, improvised music, and other releases which simply cannot be categorised. Please do spend some time browsing around our site and listening to the various music examples to be found here."
I find the merging of genres and open-minded approach to the music found on the label very appealing. I've also read in many reviews of the label's releases that the label is underrated and deserving of more attention. I could agree more! In the hopes of introducing the music on Discus Music, Martin Archer has provided a Press Sheet with brief descriptions and reviews of the last 13 releases on the album.
You can download or print that Press Sheet from Squidco. As Discus provides updates, I'll include the latest pdf here in this blog.
---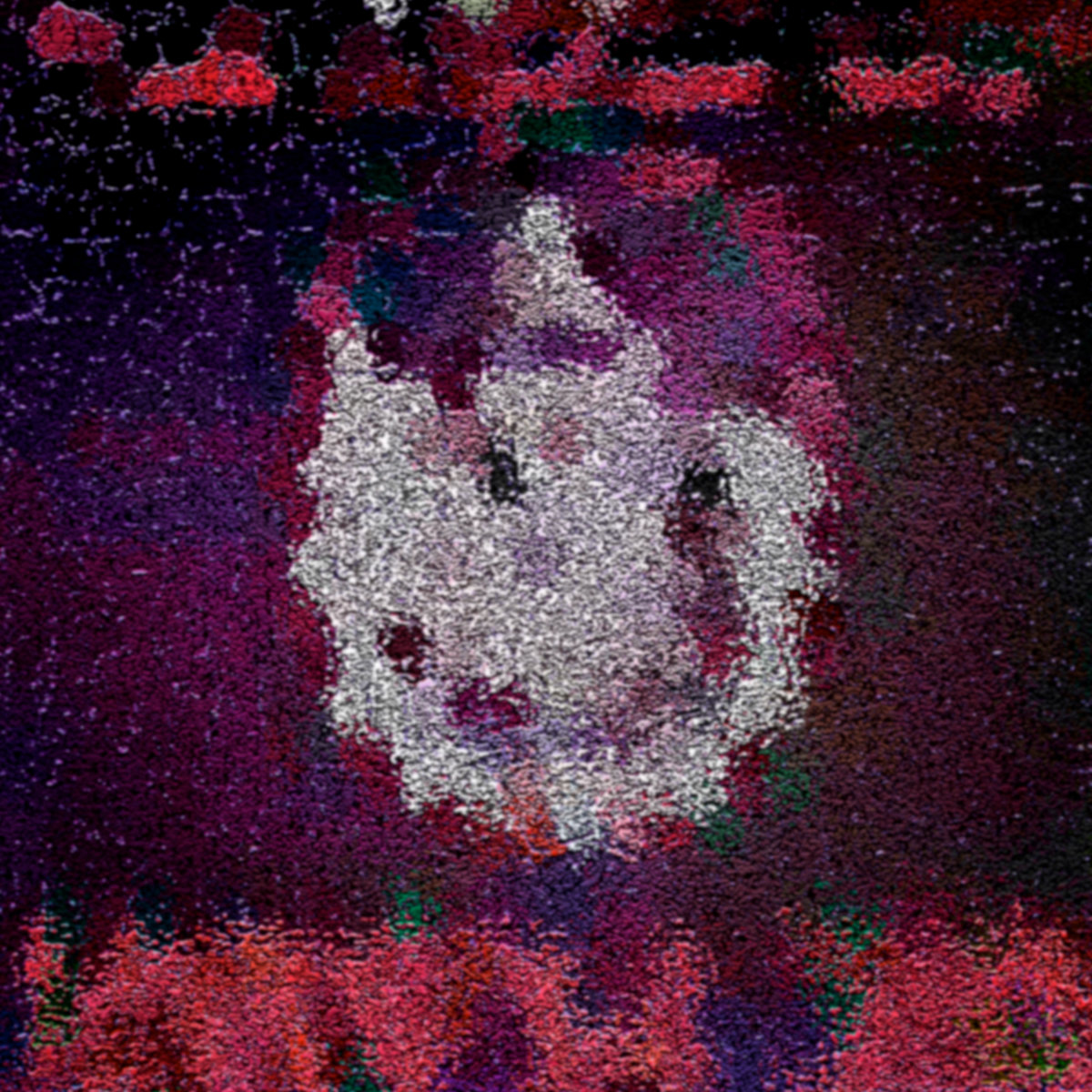 In a slightly shameless act of self-promotion, but also in an attempt to support charities working to help those affected by COVID-19, I'd like to mention a digital album that's due for release in June:
Bad Architect Records has pre-announced their June digital album "Music for Flu Like Symptoms: A Covid 19 Compilation".
I have a track on the album under my project name CHANGES TO blind, titled "COVID-19 INFECTION SERIES 04", which you can listen to now, streaming on their Bandcamp site. I also provided the artwork for the album.
As the label states: "Money from this record will go to support Nourish NC, the artists on this record, and other charities that are on the front line of the COVID-19 crisis."
Please check out the album and my track, and consider supporting Bad Architect and the charities they'll be supporting with this release.
Music for Flu Like Symptoms: A Covid 19 Compilation
---
Here are some recent updates on Squidco & The Squid's Ear over the last 10 days. As a reminder, you can see new albums listed as they enter our Just In Stock Section, meaning that we physically have an album and are able to ship it with an order, but that we're not satisfied that we've added all the information we can about that release. You can also see recent restocks of previous items at our Recently Restocked page.
May 28, 2020: New @ Squidco:
Yong Yandsen/Christian Meaas Svendsen/Paal Nilssen-Love -Hungry Ghosts [CD] (Nakama Records)
The MacroQuarktet -The Complete Night: Live At The Stone NYC [2 CDs] (Out Of Your Head Records)
Webber/Morris Big Band -Both Are True [CD] (Greenleaf Music)
Adrian Waade Loseth -Kitchen Music [CD] (Nakama Records)
Andrew Bain/Alex Bonney/Peter Evans/John O'Gallagher -No Boundaries [VINYL] (Whirlwind)
Karl Evangelista (w/ Alexander Hawkins/Louis Moholo-Moholo/Trevor Watts) -Apura! [2 CDs] (Astral Spirits)
Don Dietrich -Option [VINYL] (Feeding Tube Records)
Jurg Frey (Davies/Correa/Chang/Thut) -Echo.Trio.Fragile.Eyot [CD] (A New Wave of Jazz)
Tonus (Serries/Verhoeven/Webster) -Segment Tones [CD] (A New Wave of Jazz)
May 28, 2020: New Review @ The Squid's Ear: Joke Lanz / Jason Kahn / Norbert Moslang / Gunter Muller / Christian Weber - Kangaroo Kitchen (Mikroton) by Nick Ostrum.
May 27, 2020: New @ Squidco:
Liberty Ellman -Last Desert [CD] (Pi Recordings)
Whit Dickey (w/ Nate Wooley/Matthew Shipp) -Morph [2 CDs] (ESP)
Pauline Oliveros/Alan Courtis -Telematic Concert [VINYL + DOWNLOAD] (SpleenCoffin)
Tod Dockstader -Aerial 1 [VINYL 2 LPs] (Important Records)
Bernard Parmegiani -Violostries [VINYL] (Recollection GRM)
Alvin Lucier -String Noise [2 CDs] (Black Truffle)
Patrick Shirioshi -Descension [VINYL] (Thin Wrist)
Bill Orcutt/Michael Morley -Electric Guitar Duets [VINYL] (Palilalia)
David Behrman/Paul Demarinis/Fern Friedman/Terri Hanlon/Anne Klingensmith -She's More Wild... [VINYL] (Black Truffle)
Metal Chaos Ensemble -The Riddle Of Steel [CD] (Evil Clown)
May 21, 2020: New @ Squidco:
Brian Marsella -Gatos Do Sul [CD] (Tzadik)
Bill Laswell (incl. Pharoah Sanders/Herbie Hancock/Chad Smith) -Against Empire [CD] (Mod Reloaded)
Charles Ives E. -Another Songbook [CD] (ezz-thetics by Hat Hut Records Ltd)
Sebastian Gottschick -Notturni [CD] (ezz-thetics by Hat Hut Records Ltd)
Turbulence -Friction Coefficients [CD] (Evil Clown)
Futterman/Levin/DuRoche -Timeless Memories [CD] (JDF/CLM )
Joel Futterman/Alvin Fielder/Ike Levin Trio -Live At The Blue Monk [CD] (Charles Lester Music)
May 21, 2020: New Review @ The Squid's Ear: Prevost / Solberg / Pettersen / Moore / Brice / Hardie-Bick - Plumes of Ash in Moonlight (Split Rock) by John Eyles.