November 23, 2021:

It's been a month since my last entry here, caused by a crazy influx of new material, some staff vacations, and the run-up to Black Friday. The evidence of that is found in the 83 albums in our Just In Stock Section, a number that has grown rather than diminished as we've seen a tremendous amount of activity from the labels, artists and distributors that we do business with. Recent additions to our catalog include albums on 577 Records, Clean Feed, Shhpuma, zOaR, Potlatch, Libra, Umlaut, Euphorium, FMR, Astral Spirts, RogueArt and Relative Pitch. We also received a large number of restocks from Euphorium; at last the trio of Assif Tsahar, William Parker & Hamid Drake on Hopscotch; the new solo series from Corbett vs. Dempsey, including Okyung Lee, Joe McPhee and Ken Vandermark albums; the live Victo performance from the quartet of Lussier / D'Orion / Kuster / Tetreault; William Parker on ESP, and also the incredible double CD from Gabriel Zucker & The Delegation; a great rendering of Morton Feldman's "For John Cage" by Judith Wegmann & Andreas Kunz; two albums on Carlo Costa's Neither/Nor Records label; the addition to our catalog of the Habitable Records label from Portugal; and two new albums from Arcane Device legend David Lee Myers.

A customer once asked me why an item stayed in our "Just In" section - wasn't the idea to get it out of that section and into the main catalog? I couldn't agree more, but there are a number of reasons an album might get "stuck" in the that section. One might be its selling so well that we don't have copies, so it seems pointless to announce something we don't have stock in; of course that goes against the "in stock ready to ship" description of the section, but the album will be listed as out of stock with an option to have us notify any customer interested in its restock. The other reason this year has been very simple: we're overwhelmed with new releases! We've been moving as fast as we can, but we've also been popular with a number of new labels and artists that we're happy to add to our catalog. That has brought us boxes of new material, wonderful records that deserve the care and detail we typically bring to an album before fully announcing it.

So waiting in the wings that have arrived and are making our way to the website are an impressive collection of new albums on Creative Sources, the latest set of albums from Editions Wandelweiser, new Evil Clown releases, and fo'c'sle. Also ordered and on the way are re-presses of the two Milford Graves albums on Corbett vs. Dempsey, Babi and The Complete Yale Concert, 1966 with Don Pullen. With the holidays and Black Friday sales imminent, you should expect to see these on our site in the next couple of week.




---




The Many Albums of John Edwards:

Since 1987, UK bassist John Edwards has become a prolific member of a diverse cast of genres and styles, and a "mainstay" of UK & European improvisation groups. From his biography: "Since 1995 John Edwards has become a "mainstay" of the London scene, playing with just about everybody, an activity that has seen him clocking up between 150 and 200 gigs a year. He has become regular player with Evan Parker, in many groupings, and with Tony Bevan, Veryan Weston, and Elton Dean, often in collaboration with Mark Sanders on percussion. He has become a more frequent player on the European (and festival) scene, appearing at Taktlos, Ulrichsburg, Nickelsdorf, Budapest, New Zealand and in the USA. He continues to work on solo performances." Having followed Edwards' career for many year I am still overwhelmed by the recent number of albums that he has been represented on this year. In fact, we added 21 new albums that he plays on in 2021, although many of those were additions to our catalog of previous year's releases through labels like Euphorium. Still, 7 albums in the last four months is something to be impressed by, and I list those here: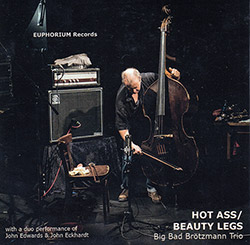 Big Bad Brotzmann Trio (feat John Edwards / John Eckhardt): Hot Ass / Sexy Legs [3'' MINI CD] (Euphorium)
Two recordings from naTo in Leipzig, Germany, the first an energetic free jazz romp from the Big Bad Brötzmann Trio of Peter Brötzmann on tenor sax & taragato, Oliver Schwerdt on piano & percussion and Christian Lillinger on drums & percussion; then a furtively powerful double bass duo between John Edwards and John Eckhardt, a tour de force of extended technique and deep sound.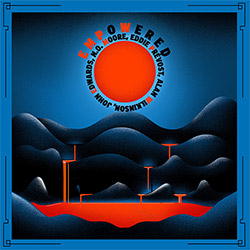 Edwards, John / N.O. Moore / Eddie Prevost / Alan Wilkinson: EMPoWered (577 Records)
A live performance from London's I'klectik by British musicians John Edwards (double bass), N.O. Moore (guitar), and Eddie Prévost (drums), who have a long-standing history as a trio known for both energetic playing and extraordinary introspection, here expanded with saxophonist Alan Wilkinson for two outstanding performances of technical mastery and deep communication.
Parker, Evan / John Edwards / Tony Marsh: Medway Blues (FMR)
A superb 2009 concert at Command House, in Chatham, UK from the trio of saxophonist Evan Parker, double bassist John Edwards, and late drummer/percussionist Tony Marsh, a single 36 minute improvisation of cohesive and energetic free jazz where all three pull together as a nearly telepathic unit, plus two extended duo sections between Edwards and Marsh and a Marsh solo.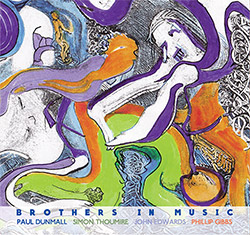 Dunmall, Paul / Simon Thoumire / John Edwards / Phillip Gibbs: Brothers In Music (FMR)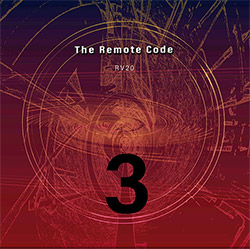 Remote Viewers, The : The Remote Code [3 CDs] (Remote Viewers)
Three CDs of three concerts at London's Iklecktik Club, presenting primarily compositions by David Petts plus collective improvisations, from Adrian Northover, David Petts, Caroline Kraabel and Sue Lynch on saxophones, John Edwards on bass and Rosa Theodora on piano, with Northover, Edwards & Petts adding percussion and electronics to their cryptically rich music.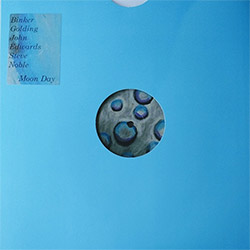 Golding, Binker / John Edwards / Steve Noble: Moon Day [VINYL - Limited Edition] (Byrd Out)
UK saxophonist Binker Golding (Binker & Moses) in a new trio with the powerful rhythm section of frequent collaborators, double bassist John Edwards and drummer Steve Noble, in a commanding album of free playing with titles referencing Coltrane, conveying a strong sense of both 60s and modern free playing throughout, propelled by tight and near-telepathic interaction.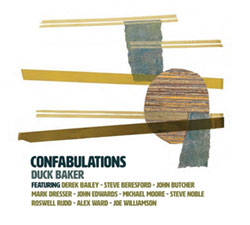 Baker, Duck (w/ Bailey / Beresford / Dresser / Butcher / Moore / Rudd / Ward / Williamson / Edwards / Noble): Confabulations (ESP-Disk)
An excellent collection of duos and trios recorded in NY, London and Stockholm between 1994 & 2017, between acoustic improvising guitarist Duck Baker with a great set of masterful collaborators including Derek Bailey, Steve Beresford, John Butcher, Mark Dresser, Michael Moore, Roswell Rudd, Alex Ward, Joe Williamson, John Edwards and Steve Noble.
---




The Pandemic Albums:

Over the last year and a half, while musicians were in lockdown or unable to perform as they had been, many turned to releasing albums. A number of these albums were from concerts and recordings previously made but not recorded. But a large number of albums emerged that were either recorded in isolation, or recorded in new methods that allowed collaboration without contact. As the person who writes our album abstracts, I've been surprised how many times it was relevant to explain that the intention of a new album was related to or influenced by covid restrictions or the response to the pandemic. Many of these albums would not exist were it not for this situation, leaving an interesting geological layer in recording history. Here are 19 albums that were conceived during the pandemic, showing the artists' creative approaches to continuing work against the challenges of the time.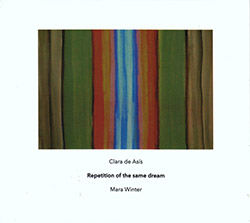 de Asis, Clara / Mara Winter: Repetition Of The Same Dream (Another Timbre)
During pandemic lockdowns, flutist Mara Winter and experimentalist Clara de Asís explored locations of natural resonance to capture this mix of composition and improvisation, delicate and detailed recordings of diverse intent, using harmonically rich tones and textures that resonate in mysterious and haunting ways of beautiful dream-like secrets and reveries.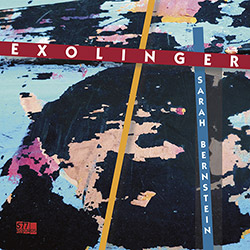 Bernstein, Sarah: Exolinger (577 Records)
Recorded in the studio as an urgent response to the latent unease in the time of pandemic and political dissent, NY poet, violinist, composer and improviser Sarah Bernstein uses washes of distorted violin, ecstatic vocalizations, and poetic spoken word, an expression of immediacy and tension between extremes, a personal and articulate set of observational expressions.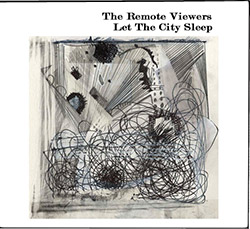 Remote Viewers, The: Let the City Sleep (Remote Viewers)
Restricted by pandemic, bassist John Edwards took compositions for Remote Viewers written by Dave Petts along with recordings from himself and saxophonists Caroline Kraabel, Sue Lynch, Adrian Northover & David Petts, using digital compositional methods to maintain Petts' concepts while manipulating and inverting each piece in wonderfully riotous and unexpected ways.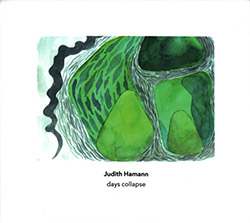 Hamann, Judith: Days Collapse (Another Timbre)
Part of Another Timbre's Quarantine Commissions, Australian composer and artist in residence with HIAP (Helsinki International Artist Program) composed these beautifully contemplative and brooding works for cellos, electronics & voice during the 2020 pandemic, including a reworked version of her pieces on the erstwhile AMPLIFY 2020: Quarantine Festival.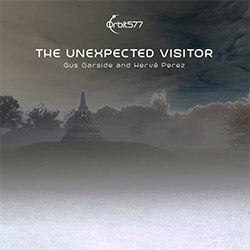 Garside, Gus / Herve Perez: The Unexpected Visitor (Orbit577)
Saxophonist Herve Perez and double bassist Gus Garside spent much of the pandemic lockdown recording these intimate duos, interpretations of a 13th Century Poem, "The Guest House" by Rumi, recording in their respective homes using software designed for real-time audio collaboration, as they developed this introspective set of dialogs with strong lyrical affinity between the two.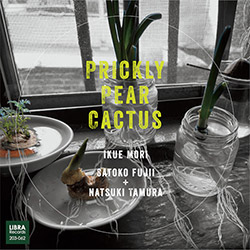 Mori, Ikue / Satoko Fujii / Natsuki Tamura: Prickly Pear Cactus (Libra)
Extending their previous collaborations during the time of pandemic, NY electronic improviser Ikue Mori and Japanese improvisers Natsuki Tamura on trumpet and Satoko Fujii on piano developed this extraordinary ea-improv album via file exchange, starting with Fujii's piano improvisations to which Mori & Tamura added their layers, with Mori mixing the final, startling results.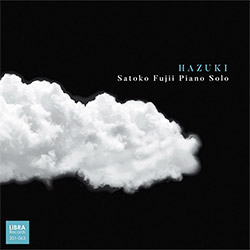 Fujii, Satoko: Hazuki (Libra)
With the sudden cessation of touring due to the Covid-19 pandemic, Satoko Fujii turned to composing and recording herself in a home studio that she developed with the help of sound engineer Mike Marciano, freeing herself to explore new compositional methods and approaches to theory, this superb solo album the results of seven months of sublime self-expression.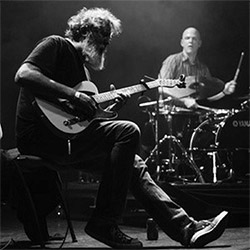 Corsano, Chris / Bill Orcutt: Made Out of Sound (Palilalia Records)
Continuing the collaboration that started in 2013, the duo of drummer Chris Corsano and guitarist Bill Orcutt expand on their free playing during the pandemic, recording remotely, with Orcutt improvising two passes over Corsano's initial drum tracks, creating something that blurs the lines between jazz, rock, folk and something passionately unique to their dialog.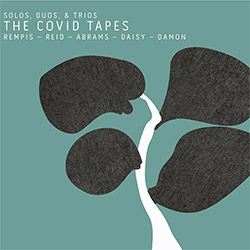 Rempis, Dave w/ Tomeka Reid / Joshua Abrams / Tim Daisy / Tyler Damon: The Covid Tapes [2 CDs] (Aerophonic)
Documenting the efforts by saxophonist and label leader Dave Rempis to continue his creative output during the pandemic, in a 2-CD set with solo pieces from weekly streamed performances at his practice space, alongside duo & trio performances from outdoor concerts including collaborators Tomeka Reid on cello, Joshua Abrams on bass, and Tim Daisy or Tyler Damon on drums.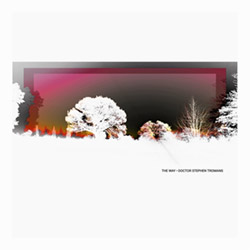 Tromans, Doctor Steve: The Way (FMR)
A member of the Paul Dunmall Quintet and Ed Gauden's Crux, Birmingham UK pianist, composer and band leader Steve Tromans presents an album of original work, lyrical and introspective pieces improvised in the studio as a response to the duress of the global pandemic, motivated to record on a great piano in the great Sansom Studio based on recent life experiences.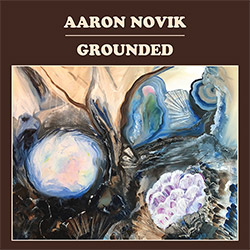 Novik, Aaron: Grounded [CASSETTE w/ DOWNLOAD] (Astral Spirits)
During the lockdown of 2020 clarinetist and composer Aaron Novik recorded the sounds of clarinet, bass clarinet and contrabass clarinet, using those samples to create this 10-part composition, a work of active counterpoint and minimalist structures with a playful sense of humor, the character of the samples bringing forth both acoustic and electronic evocations.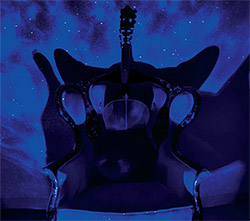 Riley, Gyan: Silver Lining (Tzadik)
Virtuoso guitarist and composer Gyan Riley, son of composer Terry Riley, in his second solo album on the Tzadik label, a brilliant collection of classical guitar works expanded with influences from minimalism, flamenco, bossa nova, and folk, nine pieces recorded during the pandemic lockdown for an album of intricate detail and reflective perseverance.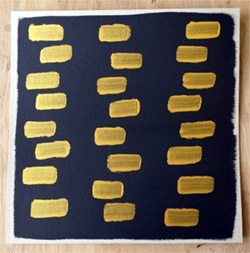 Kahn, Jason: Days Falling [VINYL 2 LPs] (Editions)
After riding through his city of Zurich to the Kunstraum Walcheturm studio in 2020, Jason Kahn was struck by the quiet aspects of the usually busy city, now quelled by pandemic; entering the studio feeling the desolation and strange sense of peacefulness in the midst of so much tragedy and suffering, he recorded these "songs" of passionate free vocal improvisations and acoustic guitar.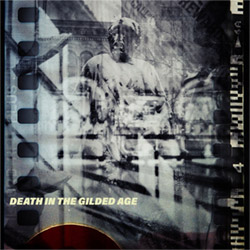 Fluke-Mogul / Liberatore / Mattrey / Mendoza : Death In the Gilded Age [CASSETTE w/ DOWNLOAD (Tripticks Tapes)
Brought together by violinist Joanna Mattrey during the dark period of COVID lockdown, four NY free improvisers (Gabby Fluke on Mogul on violin, Matteo Liberatore on acoustic guitar, Joanna Mattrey on viola and Ava Mendoza on electric guitar) explore the implications of the pandemic through separation, loss and new life in 10 succinct and dynamic explorations.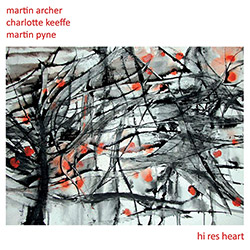 Archer / Keeffe / Pyne: Hi Res Heart (Discus)
Inspired by the 70's Leo Smith Trio and the AACM tradition, during pandemic lockdowns UK multi-reedist & wind player Martin Archer, Charlotte Keeffe on trumpet & electronics and Martin Pyne on drums, percussion, vibraphone & toy piano, developed these 12 pieces where each member recorded four ideas independently, the other two arranging and recording their own parts in response.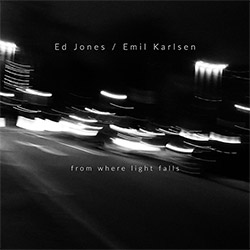 Jones, Ed / Emil Karlsen: From Where Light Falls (FMR)
Eight improvisations named for the month of recording during the challenges of pandemic from British tenor saxophonist Ed Jones and Norwegian drummer/percussionist Emil Karlsen, often reflective work that explores timbral possibilities on each instrument through flowing lines and deceptively active investigations in a variety of empathetic and sublimely ruminative approaches.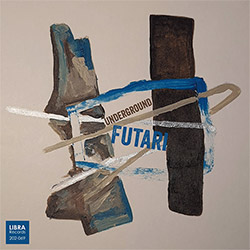 Futari (Satoko Fujii / Taiko Saito): Underground (Libra)
Pandemic restrictions having cancelled their European tour, the Futari duo of pianist Satoko Fujii and vibraphonist Taiko Saito chose instead to develop a new collaborative album of improvisations exchanged by sound file, each intently listening to the other's recordings, their care and pensive responses creating an astounding and sublime album of stunningly beautiful music.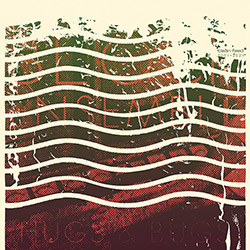 Block Ensemble (Ratkje / Joh / Pernille / Ingvaldsen / Rasmussent ...): Hugs and Bugs (Clean Feed)
Conceived by saxophonist Kirstoffer Berre Alberts and Lasse Marhaug, who composed this large acoustic work for strings, percussion, blowing instruments, pipes (organ and accordion) and vocals, soliciting solo recordings created in isolation during the pandemic which they layered and blocked in the studio to create these two remarkable works of eccentric timbre, motion & pitch.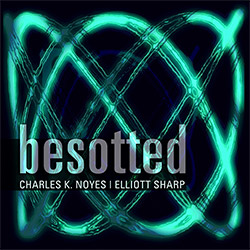 Noyes, Charles K. / Elliott Sharp: Besotted (zOaR Records)
A series of collaborative electracoustic improvisations recorded remotely during the pandemic by long-time associates, electric guitarist Charles K. Noyes and multi-instrumentalist Elliott Sharp, here performing on arches h line (a 9-string double neck instrument), violinoid, triple course bass pantar, analog synthesizers, sax & bass clarinet.
---
Squidco Publishing Roundup:
As usual, I end this entry with recent updates on Squidco & The Squid's Ear since my last blog entry. As a reminder, you can see new albums listed as they enter our Just In Stock Section, meaning that we physically have an album and are able to ship it with an order, but that we're not satisfied that we've added all the information we can about that release. You can also see recent restocks of previous items at our Recently Restocked page.
November 18, 2021: New @ Squidco:
Block Ensemble (Ratkje/Joh/Pernille/Ingvaldsen/Rasmussent...) -Hugs and Bugs [CD] (Clean Feed)
Ritual Habitual (Marogna/Almeida/Ernsting) -Pagan Chant [CD] (Clean Feed)
Steve Swell's Systems For Total Immersion -Hommage A Luciano Berio [CD] (Silkheart)
William Parker/Patricia Nicholson -No Joke! [CD] (ESP Disk)
Charles Noyes K./Elliott Sharp -Besotted [CD] (zOaR Records)
Futari (Satoko Fujii/Taiko Saito) -Underground [CD] (Libra)
Dan Phillips/Hamid Drake -L'Avventura Di Vivere [CD] (Lizard Breath)
Big Bad Brotzmann Trio (feat John Edwards/John Eckhardt) -Hot Ass/Sexy Legs [3'' MINI CD] (Euphorium)
Matthew Shipp -Codebreaker [CD] (Tao Forms)
Darius Jones -Raw Demoon Alchemy (A Lone Operation) [CD] (Northern Spy)
Various Artists -CICP Collaborative Recordings vol. 1 [CD] (Habitable Records)
Herr Borelgrip (Pierre Borel/Joel Grip) -The Great European Stool Sample [2 LPs] (Umlaut Records)
Patricia Bosshard -Onceim-CoO [CD] (Potlatch)
Eliane Radigue -Opus 17 [2 CDs] (Important Records)
PEK Solo/An Orchestra of PEKs -Electrolysis [CD] (Evil Clown)
continued...