Smash that unsubscribe button for the year 2022! Here's Carl's Top 22 for 2022!!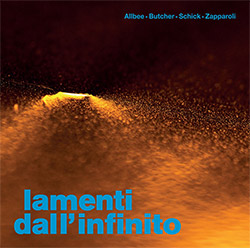 Allbee, Liz / John Butcher / Ignaz Schick / Marta Zapparoli: Lamenti Dall'infinito [VINYL] (NI-VU-NI-CONNU)
The 4th of NI-VU-NI-CONNU's 5-LP John Butcher series and part of a 2 night residency at ausland in Berlin coinciding with his 65th birthday, tenor & soprano saxophonist John Butcher is joined in a quartet by electroacoustic improvisers, trumpeter Liz Allbee, Ignaz Shick on turntables, sampler & electronics and Marta Zapparoli on tapes, reel-to-reel tape machines and antennas.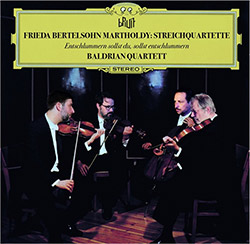 Baldrian Quartett: Frieda Bertelsohn Martholdy: Streichquartette - Entschlummern sollst Du, sollst entschlummern (Bruit)
A tongue-in-cheek album packaged like a Deutsche Grammophon release of a string quartet by fictional composer Frieda Bertelsohn Martholdys (1878-1907), which is instead a superb live ea-improv performance at the 2018 Music Unlimited Festival in Austria by Gaudenz Badrutt (electronics), Kai Fagaschinski (clarinette), Jonas Kocher (accordion) & Christof Kurzmann (electronics).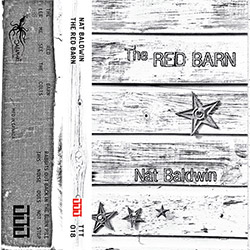 Baldwin, Nat : The Red Barn [CASSETTE w/ DOWNLOAD] (Tripticks Tapes)
A short book of fiction depicting dark scenes from the ambience of extraordinary normalcy, descriptive texts insinuating horror from everyday occurrence, written by double bassist Nat Baldwin and published by Calamari Press in 2017, here in an audio version of excerpts narrated by Baldwin himself, performing on double bass through two panned tracks of unusual improvisations.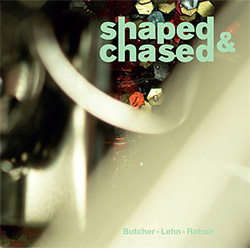 Butcher, John / Thomas Lehn / Gino Robair: Shaped & Chased [VINYL] (NI-VU-NI-CONNU)
The 3rd of NI-VU-NI-CONNU's 5-LP John Butcher series and part of a 2 night residency at ausland in Berlin coinciding with his 65th birthday, the long-running trio of tenor & soprano saxophonist John Butcher with Thomas Lehn on synthesizer and Gino Robair on percussion, Blipoo Box & found objects perform four perfectly complementary and startling improvisations.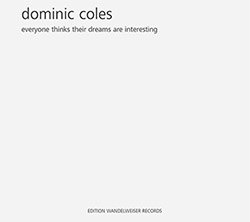 Coles, Dominic: Everyone Thinks Their Dreams Are Interesting (Edition Wandelweiser Records)
A slyly disruptive set of minimalist compositions from New York electronic artist Dominic Coles, recounting six dreams, each described in the liner notes, by using the voice to drive various forms of synthesis on computer and through circuitry, a curious and surprisingly detailed retelling through unexpected tone, punctuation, confrontation and silence.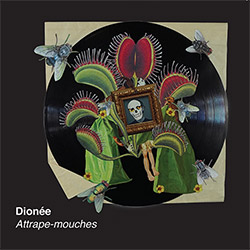 Dionee (Beriault / Servant / Normand): Attrape-mouches (Tour de Bras / Circum-Disc)
Exploring the Venus Flytrap (dionée attrape-mouche) through a trio of electroacoustic improv, with the acoustic elements from Clarisse Beriault on oboe and acoustic bass and Robin Servant on accordion, bassist Éric Normand providing the electric foundation to their sly and savage improvisations, all three using electronics & effects to emulate the thigmonastic carnivore.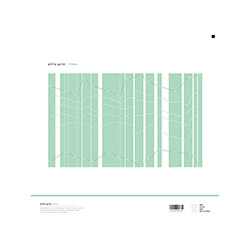 Golub, Phillip: Filters [VINYL + DOWNLOAD] (Greyfade)
Approaching the concept of endless repetition, New York composer and pianist Phillip Golub (Tropos, Sarafand Ensemble, Cecil McBee) presents his debut solo piano album, a contemplative set of system-based looping phrases that open up to improvisational variety in live performance, here in four renderings that defy the categorization of a "loop".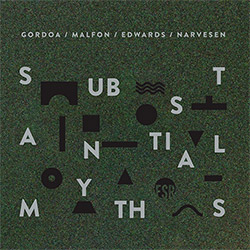 Gordoa / Malfon / Edwards / Narvesen : Substantial Myths (Listen! Foundation (Fundacja Sluchaj!))
Vibraphonist Emilio Gordoa leads this superb quartet with Don Malfon on alto & baritone saxophones, John Edwards on double bass and Dag Magnus Narvesen on drums, in an incredible live performance at the 2019 Alte Gerberei Artacts Festival in Austria, a captivating set of creative techniques yielding well-controlled passages of both intense activity and unique introspection.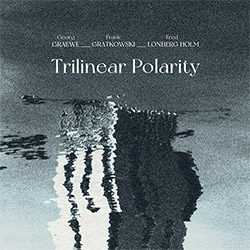 Graewe / Lonberg Holm / Gratkowski: Trilinear Polarity (Fundacja Sluchaj!)
In 2004 legendary European Free Jazz pianist Georg Graewe and German multi-reedist Frank Gratkowski met with Chicago cellist Fred Lonberg-Holm on the stage at LOFT in Cologne, Germany to perform these six collective improvisations with an innate chamber jazz feeling, particularly the four part "Trilinear Polarity"; a spectacular set available for the first time.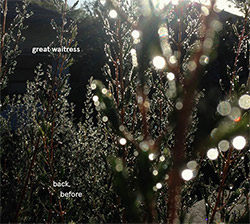 Great Waitress (Mayas / Brooks / Altman): Back, Before (Splitrec)
Gorgeously subtle improvisation of a primarily acoustic nature through unfolding soundscapes of intricate restraint and deep listening, from the trio of Berlin pianist Magda Mayas and Sydney improvisers Monica Brooks on accordion and Laura Altman on clarinet & feedback, in their 4th release, recorded live in the reverberant church hall of the Annandale Creative Arts Centre.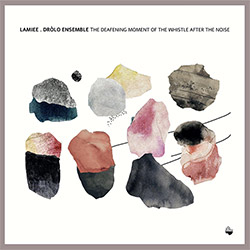 LAMIEE . / Drolo Ensemble: The Deafening Moment Of The Whistle After The Noise (Shhpuma)
A truly fascinating and seamless hybrid of improvised and composed music, alongside an exploration of feedback and "its acoustic double, a harmonic noise", from the merging of two projects--LAMIEE and Drňlo Ensemble--plus Italian poli-instrumentalists Nicholas Remondino and Andrea Giordano (OTONN), yielding wonderfully complex and enveloping sound worlds.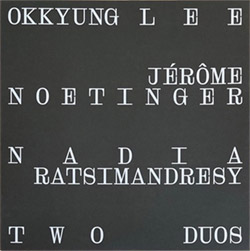 Lee, Okkyung / Jerome Noetinger / Nadia Ratsimandresy: Two Duos [VINYL] (Otoroku)
Recorded during cellist Okkyung Lee's 2019 residency at OTO Cafe, this album presents two duos: the A side with Jerome Noetinger performing on tapes & electronics, processing Lee's cello live to create a virtual trio of incredible technical skill; the B side with a master of the historic keyboard Ondes Martenot, Nadia Ratsimandresy, in an uncommon dialog of strings and synthetics.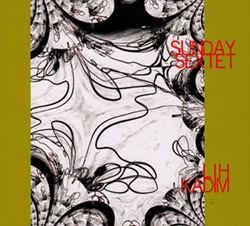 Lih Kadim (Jaka Berger / Marko Jenic / Jure Borsic / Andre Bost Ruda / Jost Drasler / Vid Drasler): Sunday Sextet (FMR)
With shared background in Slovik groups and ensembles including work with Szilárd Mezei and the Olfamoštvo ensemble, the Lih Kadim sextet of electroacoustic improvisers is heard in an exceptional 2021 concert of innovative and exploratory interaction, each recording taken from a successive night performing at the Cultural Centre, Bistrica Ob Sotli in Slovenia.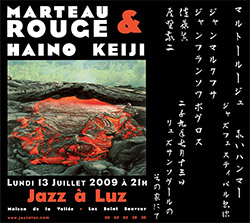 Marteau Rouge / Keiji Haino: Concert 2009 (Fou Records)
An extraordinary and powerful concert at the 2009 Jazz in Luz Festival recorded at Marquee of Luz-Saint-Sauveur when Japanese improvising guitarist and vocalist Keiji Haino joined the electroacoustic improvising trio Marteau Rouge of Jean-Francois Pauvros on electric guitar, Makoto Sato on drums and Jean-Marc Foussat on analog synthesizer & voice.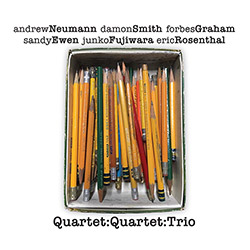 Neumann / Smith / Graham / Rosenthal / Fujiwara / Ewen : Quartet:Quartet:Trio [2 CDs] (Balance Point Acoustics)
A double album of electroacoustic improv sessions from Sommerville, MA, centered around electronic artist Andrew Neumann on the Buchla Music Easel--a complex additive analogue synth--heard in quartet and trio sessions with Forbes Graham (trumpet), Sandy Ewen (guitar & objects), Junko Fujiwara (cello), Damon Smith (double bass) and Eric Rosenthal (drums & percussion).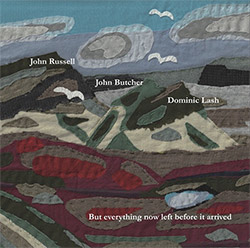 Russell, John / John Butcher / Dominic Lash: But everything now left before it arrived (Meenna)
A live performance at the 2010 GIO Fest III in Glasgow, UK, from three of the UK's leading free improvisers--late guitarist John Russell, John Butcher on saxophones and Dominic Lash on double bass--a superb concert in five improvisations of incredible technical skill through both energetic and restrained passages, a brilliant example reminding us of the loss of the great guitarist.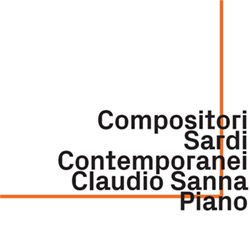 Sanna, Claudio: Compositori Sardi Contemporanei [2 CDs] (ezz-thetics by Hat Hut Records Ltd)
An astonishingly diverse album of solo piano works performed by pianist and composer Claudio Sanna, performing works from eight Sardinian composers including his own, weaving improvisation, acousmatic & musique concrete elements, turntablism, electronics, inside piano playing, chalk-board writing and more into lyrical and experimental pieces that flow together exquisitely.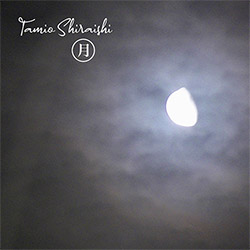 Shiraishi, Tamio: Moon (Relative Pitch)
Known for his resonant solo alto saxophone work, often recording with the New York City subways, this album presents ten unusual duos between Tamio Shiraishi and improvisers on piano, voice, cello, electronics, bass, guitar and sax, with Tim Dahl, Steve Baczkowski, Mico, Mike Sidnam, Austin Sley Julian, Nina Dante, Tara Fenamore, Leila Bordreuil, Chris Libutti, and Ami Yamasaki.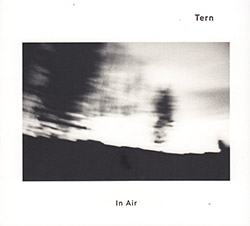 Tern (Philipp Wachsmann / Martin Hakett / Emil Karlsen): In Air (FMR/Bead)
Two sessions from the free improvising electroacoustic trio of Philipp Wachsmann on violin & electronics, Martin Hakett on synthesizer and Emil Karlsen on drums & percussion, first for three studio recordings in 2019, and then in concert at the 2020 "Sounds Like This" festival at Leeds College for two wonderfully idiosyncratic and masterful conversations.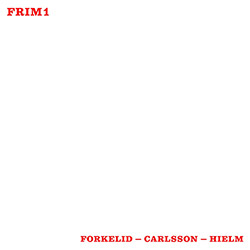 Windemo & Strid / Warnheim & Ingves: Split Series Vol. 1 (FRIM Records)
Two very different but openly creative improvising duos on a split CD, initiating the Swedish label and concert organizer FRIMS's split recording series: first 4 improvisations from legendary free improvisers Raymond Strid on drums & percussion and guitarist Mattias Windemo; then an extended dialog from new generation players Marcus Warnheim on alto saxophone and Karin Ivgves on piano.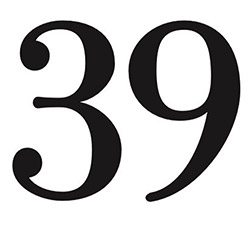 Wolfarth, Christian: 39 / Part I - III (Hiddenbell Records)
39 tracks make up this compelling 3-part solo percussion work from Swiss improviser and composer Christian Wolfarth, using a game approach where some sequences are determined by the roll of a dice for note values, rest and tempo, Wolfarth performing on dead wood, a drum or 39 pine cones, augmented with recordings of stones, water, footsteps, church bells, &c.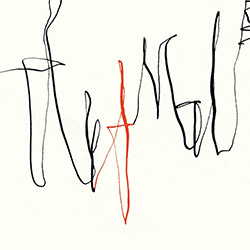 Yamazaki / Ino / Hayashi: TRYANGLE (Doubtmusic)
Two 60's collaborators of Japanese guitarist Masayuki Takayanagi--drummer Hiroshi Yamazaki and bassist Nobuyoshi Ino--formed this "Tryangle" to invite third improvisers for their performances, here joining forces with alto saxophonist Eiichi Hayashi (Catle Band, Aki Takase) for this exceptional live concert at Koen-dori Classics, in Tokyo, Japan in 2022.
Comments and Feedback: