At the end of the year I'm usually struggling to remember through the massive list of albums added to our catalog in that year (1,015 new albums this year!) which albums I would like to present in my year end top list. To resolve the annual dilemma, this year I created a series of playlists listed by style, adding the albums that most impressed me during the cataloging process from the sources we use when creating our audio samples.
I created 14 categories to distinguish forms, including Compositions, Jazz, Downtown NY, Free Improv (non-idiomatic), ea-improv, ea-compositional, ea-experimental, Fusion, Chamber & Crossover, &c. During the year I faithfully copied albums into each category that I thought deserved recognition at the coming end of the year. And here the end to 2022 has arrived! It was an unusual year, contrasting stress and tension relief, but characterized by exceptional new music and my playlists grew accordingly.
There are only three sections to this list instead of 14, reducing the list to "Jazz & Improvised" (the largest category by far), "Experimental & Electronic", and "Compositional". The lists are simply alphabetic, and include the abstract description that I wrote for each album.
In all I chose 95 albums out of 1,015, or not quite the top 10% of the flood of incredible music that we took on this year. My selections are no doubt eclectic, as reflects Squidco's catalog, interested in new ideas and modes of expression along with extraordinary performances in established genres. These are albums that I've returned to through the year, that play in the office, in my house and in my studio. Perhaps you'll find these as fascinating as I have, and at a minimum, they're worth a second listen if you missed them the first time around.
I've said it many times in the Squidco Blog and I'll say it again here: 2022 was an exceptional year of new music. Here's to great creative new music!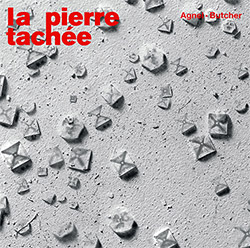 Agnel, Sophie / John Butcher: La Pierre Tachee [VINYL] (NI-VU-NI-CONNU)
The 2nd of NI-VU-NI-CONNU's 5-LP John Butcher series, the duo of pianist Sophie Agnel and soprano & tenor saxophonist John Butcher is informed by previous collaborations as a duo and in a trio with cellist Márkos Albert, here in a superb 2019 concert of balanced tension and intense interaction captured at Ausland in Berlin, a meeting of two perfectly matched improvisers.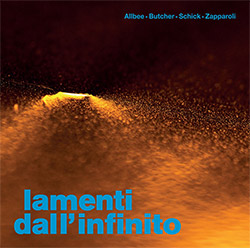 Allbee, Liz / John Butcher / Ignaz Schick / Marta Zapparoli: Lamenti Dall'infinito [VINYL] (NI-VU-NI-CONNU)
The 4th of NI-VU-NI-CONNU's 5-LP John Butcher series and part of a 2 night residency at ausland in Berlin coinciding with his 65th birthday, tenor & soprano saxophonist John Butcher is joined in a quartet by electroacoustic improvisers, trumpeter Liz Allbee, Ignaz Shick on turntables, sampler & electronics and Marta Zapparoli on tapes, reel-to-reel tape machines and antennas.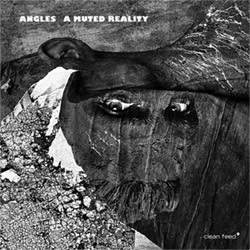 Angles: A Muted Reality (Clean Feed)
The chameleonic configuration of Angles is here an octet, in a powerfully building and passionate set of three recordings performed by Martin Kuchen (alto sax), Magnus Broo & Goran Kajfes (trumpets), Mats Aleklint (trombone), Mattias Stahl (vibraphone), Alexander Zethson (piano & synth), Konrad Agnas (drums) and Johan Berthling (double bass); exemplary.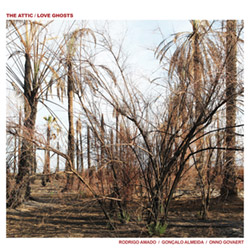 Attic, The (Amado / Almeida / Govaert): Love Ghosts (NoBusiness)
The third release from the Portuguese trio of Rodrigo Amado on tenor saxophone, Gonçalo Almeida on double bass and Onno Govaert on drums in a studio album of assertively exploratory improvisation that builds from stark clarity to impressive hard blowing soloing and group interaction, an outstanding album of modern free jazz.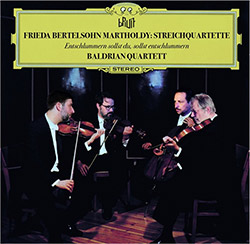 Baldrian Quartett: Frieda Bertelsohn Martholdy: Streichquartette - Entschlummern sollst Du, sollst entschlummern (Bruit)
A tongue-in-cheek album packaged like a Deutsche Grammophon release of a string quartet by fictional composer Frieda Bertelsohn Martholdys (1878-1907), which is instead a superb live ea-improv performance at the 2018 Music Unlimited Festival in Austria by Gaudenz Badrutt (electronics), Kai Fagaschinski (clarinette), Jonas Kocher (accordion) & Christof Kurzmann (electronics).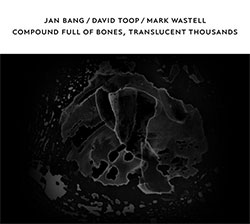 Bang, Jan / David Toop / Mark Wastell: Compound Full Of Bones, Translucent Thousands (Confront)
An extended improvisation interweaving acoustic and electronic instruments in a beautifully coherent evolution of mysterious and approachable sources, from the trio of Jan Bang, David Toop and Mark Wastell, combining tam tams, gongs, flutes, lapsteel, live sampling, gongs, brushes, elastic, paper and more to captivate the curious listener.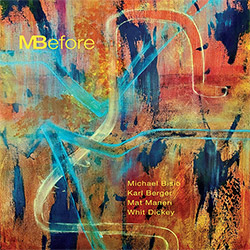 Bisio, Michael Quartet (w/ Berger / Maneri / Dickey): MBefore (Tao Forms)
With the chamber-like orchestration of vibes and viola in the front line, the debut of bassist Michael Bisio's quartet with Karl Berger on vibes and sharing compositional credits, Mat Maneri on viola and Whit Dick on drums, is fueled by masterful improvisation and astute communication, an exemplary album of open-minded creative jazz executed with consummate skill.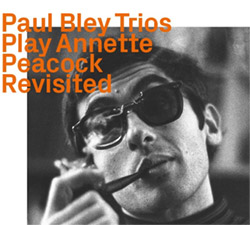 Bley, Paul Trios: Play Annette Peacock, Revisited (ezz-thetics by Hat Hut Records Ltd)
Annette Peacock's response to the free-blowing loft scene was to compose using spacious intervals, allowing great harmonic and rhythmic freedom, inspiring pianist Paul Bley and his trio as heard in two unique interpretations of the same pieces from two exceptional working bands: one with bassist & drummer Mark Levinson & Barry Altschul, the other with Gary Peacock & Billy Elgart.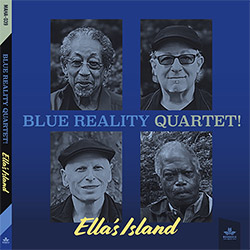 Blue Reality Quartet (Joe McPhee / Michael Marcus / Jay Rosen / Warren Smith): Ella's Island (Mahakala Music)
The 2nd album from the quartet of Joe McPhee on tenor saxophone, Warren Smith on vibraphone, Michael Marcus on reeds and Jay Rosen on drums, formed from a 2018 Jazzgalerie Nickelsdorf date with NY drummer Jay Rosen rounding out the quartet, this album extends their accessibly relaxed and creatively magnificent approach to free and structured jazz.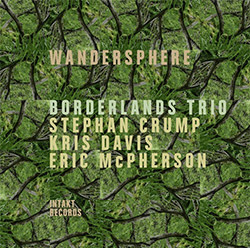 Borderlands Trio (Crump / Davis / McPherson): Wandersphere [2 CDs] (Intakt)
An exemplary collective piano trio from Stephan Crump on acoustic bass, Kris Davis on piano and Eric McPherson on drums, their 2nd album as Borderlands Trio, recording in the studio for four exceptional, extended improvisations with an innate sense of lyricism and free flowing exchange of confident interaction, developing elegantly warm grooves and melodic progressions; beautiful.
Brennan, Patricia (w/ Herrera / Cass / Gilmore): More Touch (Pyroclastic Records)
Three drummer/percussionists and bass make up vibraphonist, marimbist, improviser and composer Patricia Brennan's sophomore album, reimagining the percussion quartet through jazz, new music and latin influences including Mexican folkloric roots, working with deceptively relaxed, highly interactive grooves that turn angular melodies into warmly irresistible music.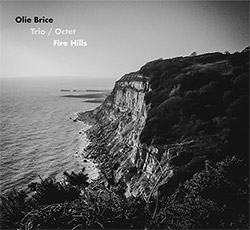 Brice, Ollie (w / Challenger / Glaser / Yarde / Musson / Crowley / Bonney / Macari / Roberts / Hunter): Trio / Octet: Fire Hills [2 CDs] (West Hill Records)
Trio & Octet compositions from UK double bassist Olie Brice: "Fire Hills" in five parts, commissioned by Jazz South and performed by the trio of Brice, Tom Challenger (sax) and Will Glaser (drums); then three pieces including the title track, with Alex Bonney & Kim Macari (trumpets), Jason Yarde, George Crowley, Cath Roberts & Rachel Musson (saxophones), and Johnny Hunter (drums).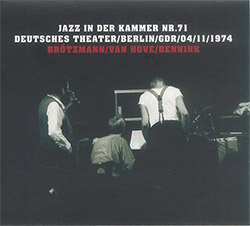 Brotzmann, Peter / Fred Van Hove / Han Bennink: Jazz in der Kammer Nr.71 (Trost Records)
Recorded for radio for the series Jazz in der Kammer Nr 71, this 1974 concert was the first in East Germany for Peter Brötzmann, Fred Van Hove, and Han Bennink, bridging the divided German states through an energetic set of improvisations that extended traditional jazz with outrageous approaches to improv in an exciting, quirky and profoundly masterful set of European Free Jazz.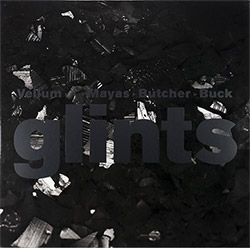 Butcher, John / Magda Mayas / Tony Buck : Glints [VINYL] (NI-VU-NI-CONNU)
The 5th of NI-VU-NI-CONNU's 5-LP John Butcher series and part of a 2 night residency at ausland in Berlin coinciding with his 65th birthday, tenor & soprano saxophonist John Butcher is joined by the long-running duo Spill of pianist Magda Mayas and drummer Tony Buck (The Necks) for two extended works of evolving, absorbing introspection and eruption.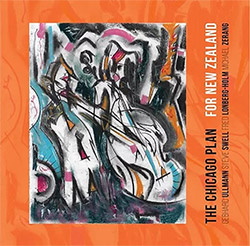 Chicago Plan, The (Swell / Ullmann / Lonberg-Holm / Zerang): For New Zealand (Not Two)
Featuring compositions from both trombonist Steve Swell and tenor saxophonist & bass clarinetist Gebhard Ulmann, the second album from The Chicago Plan with cellist Fred Lonberg-Holm and drummer Michael Zerang is captured in the studio in Augsburg, Germany for six exceptional modern jazz recordings from a profoundly masterful and experienced transatlantic band.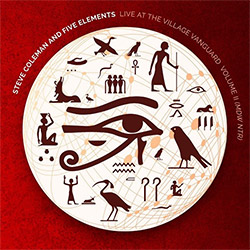 Coleman, Steve and Five Elements: Live at the Village Vanguard, Volume II (Mdw Ntr) [2 CDs] (Pi Recordings)
Recorded a year after Volume 1, alto saxophonist Steve Coleman's Five Elements band with Jonathan Finlayson on trumpet, Anthony Tidd on bass, Sean Rickman on drums and, replacing guitarist Miles Okazaki, improvising vocalist Kokayi credited as "wordsmith", performing at The Village Vanguard for a sophisticated, rhythmically fascinating and energetic concert; exemplary!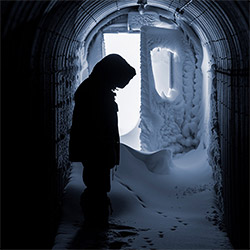 Columbia Icefield (Nate Wooley / Mary Halvorson / Ryan Sawyer): Ancient Songs of Burlap Heroes (Pyroclastic Records)
The second outing for trumpeter and composer Nate Wooley's Columbia Icefield band with Mary Halvorson on guitar, Susan Alcorn on pedal steel guitar, Ryan Sawyer on drums, plus violist Mat Maneri and bassist Trevor Dunn joining for one track; an album of sublime and subtly complex sondscapes in beautiful abstractions that evolve to exceptional group and solo interplay.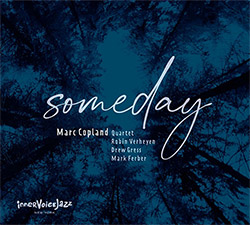 Copland, Marc Quartet (w/ Gress / Verheyen / Ferber): Someday (Inner Voice Jazz)
Bringing together veteran bassist Drew Gress with younger generation players, Belgian-American saxophonist Robin Verheyen (Bram De Looze) and drummer Mark Ferber (Gary Peacock, Ralph Alessi), pianist Marc Copland's new quartet presents a lyrical album of original compositions and standards; virtuosic, energetic and sensitively interpreted works of modern jazz.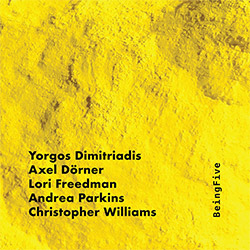 Dimitriadis / Dorner / Freedman / Parkins / Williams: BeingFive (Relative Pitch)
Hand selected by Montreal clarinetist Lori Freedman and assembled during a 2022 residency in Berlin, the BeingFive quintet brought together ea-improvisers Yorgos Dimitriadis (percussion), Axel Dorner (trumpet), Andrea Parkins (accordion & objects) and Christopher Williams (double bass) for a workshop approach to creating sonic environments of incredible depth and expressiveness.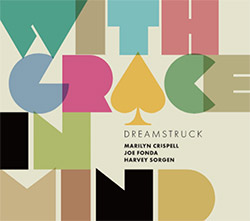 Dreamstruck (Crispell / Fonda / Sorgen): With Grace In Mind (Fundacja Sluchaj!)
Officially taking their group name from the title of their first album, The Dreamstruck trio of Marilyn Crispell on piano, Joe Fonda on bass and Harvey Sorgen on drums are heard in this innately lyrical and masterfully controlled, concise set of studio recordings, with compositions from each performer and two collective improvisations, a remarkable example of the modern piano trio.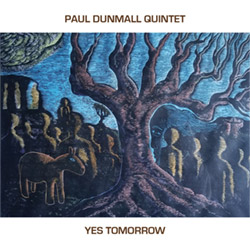 Dunmall, Paul Quintet (w / Saunders / Foote / Owston / Bashford): Yes Tomorrow (Discus)
An exhilarating departure from saxophonist Paul Dunmall's Coltrane-esque approach to free improvisation with this electrified quintet of Steven Saunders on guitar, Richard Foote on trombone, James Owston on bass and Jim Bashford on drums, playing with upbeat urgency through a set of Dunmall compositions, often letting Saunder's riffs take the foreground around a first-rate set of solos.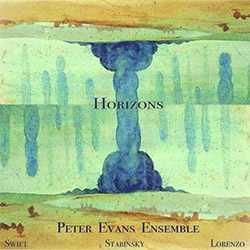 Evans, Peter Ensemble (w/ Swift / Stabinsky / Lorenzo): Horizons [VINYL] (More Is More)
After a few years of working, touring and one-off performances in New York City with Mazz Swift (violin & voice), Ron Stabinsky (synthesizers) and Levy Lorenzo (percussion & electronics), trumpeter Peter Evans recorded this incredible album, a new direction in his work with small ensembles, incorporating electronics into his exceptional compositions for creative improvisation.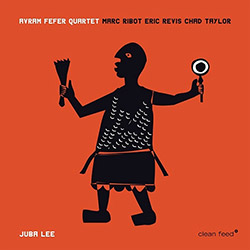 Fefer, Avram Quartet: Juba Lee (Clean Feed)
From post/hard bop to African-influenced spiritual jazz, the 2nd release from saxophonist & clarinetist Avram Fefer's quartet with Marc Ribot on guitar, Eric Revis on bass and Chad Taylor on drums swings freely or finds introspective grooves in nine original Fefer compositions of rich melodies around unusual time signatures, yielding extraordinary soloing and group interplay.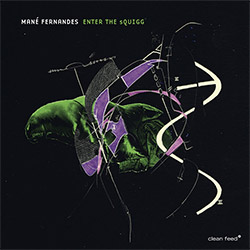 Fernandes, Mane : Enter The sQUIGG (Clean Feed)
A unique album of oddly metered yet highly rhythmic jazz from guitarist and composer Mané Fernandes, a member of Pedro Alves Melo Omniae Large Ensemble, but more importantly, part of a scene he refers to as Post-Beat Aesthetics, merging electronic and synthetic elements into jazz form, a serious and diverting direction for creative improv and studio play.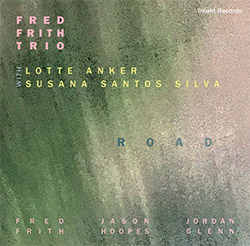 Frith, Fred Trio: Road [2 CDs] (Intakt)
Taking his Bay Area trio with bassist Jason Hoopes and drummer Jordan Glenn on the "Road", guitarist and improviser Fred Frith first presents the trio itself in a wonderfully diverse extended set at the Week-End Fest in Koln, Germany; then invites trumpeter Susana Santos Silva at Old Cabell Hall in University of Virginia; and then saxophonist Lotte Anker at Altes Kino in Ebersberg, Germany.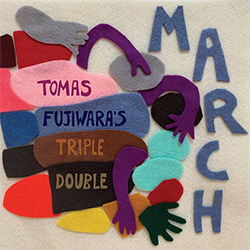 Fujiwara's, Tomas Triple Double: March (Firehouse 12 Records)
"March" refers to the foundation of repurposed march rhythms NY drummer Tomas Fujiwara employs for the compositions in his second release with his Triple Double sextet, actually two trumpet-guitar-drum trios brilliantly interacting, with fellow drummer Gerald Cleaver, both Mary Halvorson & Brandon Seabrook on guitar and Taylor Ho Bynum on cornet & Ralph Alessi on trumpet.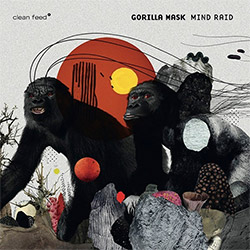 Gorilla Mask (Van Huffel / Fidezius / Fischerlehner): Mind Raid (Clean Feed)
Assertive, sometimes skronky, masterful playing from the Gorilla Mask trio of Peter Van Huffel on alto & baritone saxes, Roland Fidezius on electric bass and Rudi Fischerlehner on drums & percussion, in their 5th album in 13 years, nuancing their sound with electronics while adhering to power trio playing fed by new collaborative and conceptual approaches from all band members.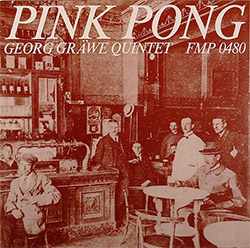 Graewe, Georg Quintet: Pink Pong (Corbett vs. Dempsey)
A year and a half after their live debut on FMP, the German free/hard-bop quintet led by pianist Georg Graewe with Horst Grabosch on trumpet, Harald Dau on saxophones, Hans Schneider on bass and Achim Kramer on drums, recorded this studio album of extraordinary free improv presenting brilliantly intricate and exciting compositions, here in its first fully remastered reissue.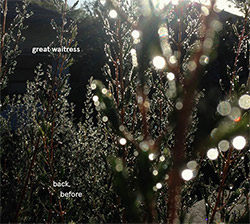 Great Waitress (Mayas / Brooks / Altman): Back, Before (Splitrec)
Gorgeously subtle improvisation of a primarily acoustic nature through unfolding soundscapes of intricate restraint and deep listening, from the trio of Berlin pianist Magda Mayas and Sydney improvisers Monica Brooks on accordion and Laura Altman on clarinet & feedback, in their 4th release, recorded live in the reverberant church hall of the Annandale Creative Arts Centre.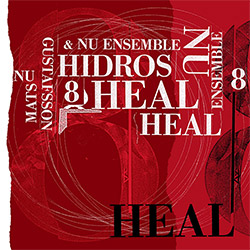 Gustafsson, Mats / Nu Ensemble: Hidros 8 Heal (Trost Records)
A conduction of an absolutely impressive ensemble of free and ea- improvisers on a powerfully diverse journey, from Anna Högberg & Gustafsson on sax, Susana Santos Silva on trumpet, Per-Ĺke Holmlander on tuba, Hedvig Mollestad on guitar, Dieb13 on turntables, Christof Kurzmann on lloopp & voice, Massimo Pupillo on bass, Gert-Jan Prins on drums & electronics, and Ivar Loe Bjřrnstad on drums.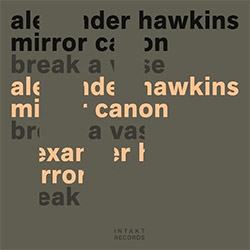 Hawkins, Alexander Mirror Canon: Break A Vase (Intakt)
Another wonderfully ambitious and superbly executed album from pianist and composer Alexander Hawkins, with nods to Anthony Braxton, Henry Threadgill and even Johann Sebastian Bach, expanding his core trio of bassist Neil Charles and drummer Stephen Davis with saxophonist & clarinetist Shabaka Hutchings, guitarist Otto Fischer and drummer Richard Olatunde Baker.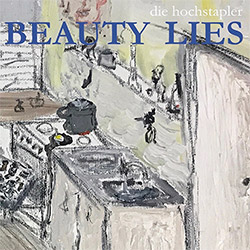 Hochstapler, Die : Beauty Lies (Umlaut Records)
Their group name Die Hochstapler translating to "The Impostors", the fourth exuberant free jazz album from the Berlin quartet of Pierre Borel on alto saxophone, cymbals & bird calls, Louis Laurain on trumpet & vocals, Antonio Borghini on double bass and Hannes Lingens on drums & vibraphone was recorded during their February 2022 residency at Au Topsi Pohl.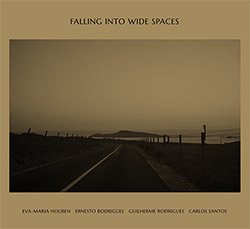 Houben / Rodrigues / Rodrigues / Santos: Falling into wide spaces (Creative Sources)
Four improvisations recorded iteratively during the pandemic and assembled into this exquisitely subtle two-part composition with Eva Maria Houben's piano & organ recorded in Berlin in 2020, Guilherme Rodrigues's cello recorded in Berlin and Ernesto Rodrigues's zither recorded in Lisbon in 2021, merged with nocturnal recordings from Carlos Santos captured in Spain & Portugal.
continued...