Squidco's Top 40 Albums for 2021, listed in descending order of sales. This is our most interesting list for the year, as it reflect true listener interest. Most active labels for us this year are 577 Records and their sublabel, Orbit577, followed by ezz-thetics by Hat Hut Ltd, NoBusiness, Listen! Now Foundation, Relative Pitch and Victo.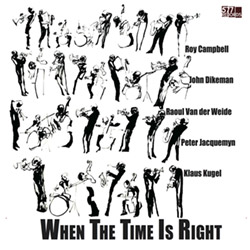 Campbell, Roy / John Dikeman / Raoul van der Weide / Peter Jacquemyn / Klaus Kugel: When The Time Is Right (577 Records)
Performing at Bimhuis in 2013, the trans-Atlantic quintet of Roy Campbell on trumpet, flugelhorn & flute, John Dikeman on saxophone, Raoul van der Weide on cello & percussion, Peter Jacquemyn on bass & voice and Klaus Kugel on drums, perform an extended, energetic and dynamic set of free improvisation, with intricate melodies and beautifully rich transitions.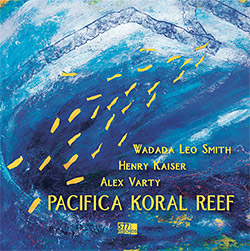 Smith, Wadada Leo / Henry Kaiser / Alex Varty: Pacifica Koral Reef (577 Records)
Interpreting trumpeter Wadada Leo Smith's Ankhrasmation graphic score--the term joining the Egyptian symbol for life, the Ethiopian word for leader and the universal term for mother--Smith and guitarists Alex Varty & Henry Kaiser use the rich combination of visual cues and musical notation to record this rapturous and unduplicable album of profound and engaging improvisation.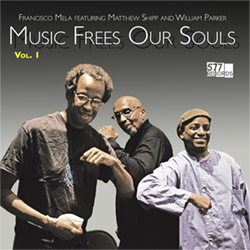 Mela, Francisco feat. Matthew Shipp / William Parker: Music Frees Our Souls, Vol. 1 (577 Records)
A member of pianist McCoy Tyner's Trio and Joe Lavano's Quartet, New York drummer Francisco Mela's own career as a leader is heard in this energetic trio album with two of NY's finest--pianist Matthew Shipp and bassist William Parker--recording in the studio in Brooklyn in 2020 for two extended and powerful collective improvisations and a brief "Dark Light".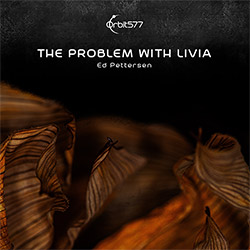 Pettersen, Ed: The Problem With Livia (Orbit577)
Given the chance to perform in the dark fresco-covered room of the Emmanuel Vigeland Mausoleum and museum in Oslo, Norway, guitarist Ed Petterson brought his 8-string Weissenborn guitar, various keyboards and a modular synth, using the pensive atmosphere of the location to trace spacious and exploratory works through 15 varied and succinct improvisations.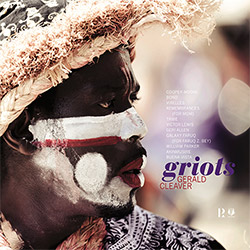 Cleaver, Gerald : Griots (577 Records)
Drummer Gerald Cleaver continues his explorations in electronic music, taking his compositions of modular electronics, synthesis, FM tones, and muted drum machines into intricate and wide-ranging territory, compelling through the solid and natural rhythms he imparts to each piece, many of which are titled for musicians who have influenced him.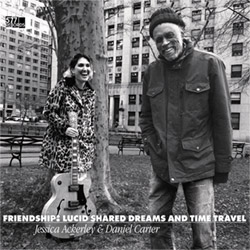 Ackerley, Jessica / Daniel Carter: Friendship: Lucid Shared Dreams and Time Travel (577 Records)
Developed over outdoor sessions performed during the summer of 2020 around NYC, this is the first release from the duo of multi-instrumentalist Daniel Carter and acoustic guitarist Jessica Ackerley, their warm collaboration heard in effortless interactions inspired by the dream-like, meditative approach in both improviser's playing; lovely.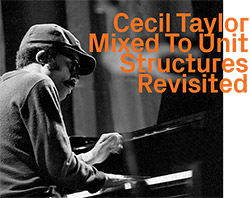 Taylor, Cecil Mixed To Unit: Structures Revisited (ezz-thetics by Hat Hut Records Ltd)
Bringing together two essential and impeccably remastered 1960's Cecil Taylor albums — Cecil Taylor Unit Structures and Cecil Taylor Unit Mixed — presenting both traditional influences and Taylor's unique approaches to modern jazz, featuring two septets with musicians including Jimmy Lyons, Henry Grimes, Archies Shepp, Ted Curson, Andrew Cyrille, Roswell Rudd, Sunny Murray, &c.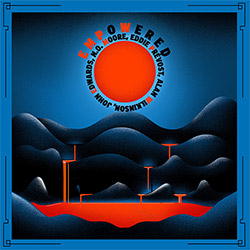 Edwards, John / N.O. Moore / Eddie Prevost / Alan Wilkinson: EMPoWered (577 Records)
A live performance from London's I'klectik by British musicians John Edwards (double bass), N.O. Moore (guitar), and Eddie Prévost (drums), who have a long-standing history as a trio known for both energetic playing and extraordinary introspection, here expanded with saxophonist Alan Wilkinson for two outstanding performances of technical mastery and deep communication.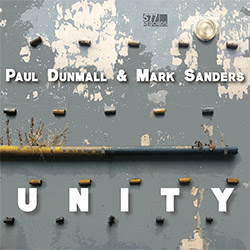 Dunmall, Paul / Mark Sanders: Unity (577 Records)
Despite countless collaborations in a variety of settings, UK saxophonist Paul Dunmall and drummer/percussionist Mark Sanders have never recorded one of the most straight-forward of pairings — the saxophone and drum duo — correcting their omission with his superb album of exploratory and exuberant dialogs, five tracks showing the skill and kinship between the two.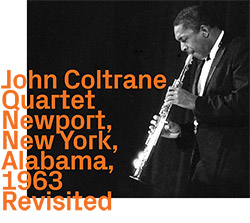 Coltrane, John Quartet: Newport, New York, Alabama, 1963, Revisited (ezz-thetics by Hat Hut Records Ltd)
Two quartets performing two live concerts from 1963 led by John Coltrane on tenor & soprano saxophones, the first at the Newport Jazz Festival with McCoy Tyner on piano, Jimmy Garrison on double bass and Roy Haynes on drums, the second at Birdland with Elvin Jones on the drums, plus 2 studio recordings with that quartet at Van Gelder Studio in the same year.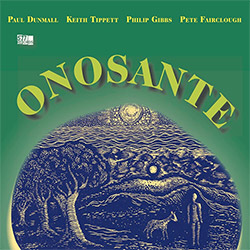 Dunmall, Paul / Keith Tippett / Philip Gibbs / Pete Fairclough: Onosante (577 Records)
A 4-track collective improvisation project performed by Paul Dunmall (saxophones, fife & bagpipes), pianist Keith Tippett, guitarist Philip Gibbs and drummer Pete Fairclough, recorded at Victoria Rooms at the University of Bristol, UK in 2000 and originally issued on Dunmall's own DUNS label, here reissued 20 years later in the memory of Keith Tippett.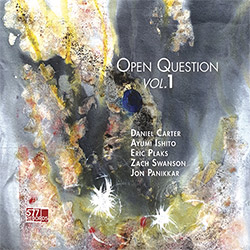 Carter, Daniel / Ayumi Ishito / Eric Plaks / Zach Swanson / Jon Panikkar: Open Question Vol. 1 (577 Records)
A wonderfully warm and innately lyrical free jazz quintet that grew organically from weekly jam sessions in Harlem starting in 2019, comprised of tenor saxophonist Ayumi Ishito, pianist Eric Plaks, bassist Zach Swanson, and drummer Jon Panikkar, and later, multi-instrumentalist Daniel Carter, Ishito the driving force in the project and this beautiful recording.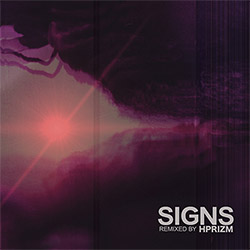 Hprizm: Signs Remixed (577 Records)
577 Records' experimental, electronic sub-label Positive Elevation releases this remix of Gerald Cleaver's Signs album, itself an innovative album of synthetic rhythms and sonic landscape, here reworked by producer Hprizm, aka High Priest of Antipop Consortium, channeling Cleaver's work into dream-like territory that re-thinks and re-paces the original.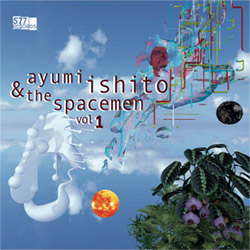 Ishito, Ayumi: The Spacemen Vol. 1 (577 Records)
Somewhere between Acid Mothers, 70s Miles or Sun Ra's Arkestra, NY-based Japanese saxophonist Ayumi Ishito's first Spacemen volume with Theo Woodward on synth & vocals, Nebula and the Velvet Queen on theremin, Jake Strauss on guitar & bass and Steven Bartishev on drums, lives up to it's cosmic moniker through exploratory improv blurring jazz, electronica and psych.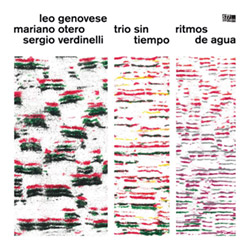 Genovese, Leo / Mariano Otero / Sergio Verdinelli: Trio Sin Tiempo: Ritmos de Agua (577 Records)
A lyrical piano trio album from three seasoned Argentinian-born improvising musicians -- Leo Genovese on piano, Mariano Otero on bass and Sergio Verdinelli on drums -- each contributing compositions to the album, along with one piece by Luis Alberto Spinetta, with whom Verdinelli has performed extensively; a lovely and sophisticated album of modern jazz.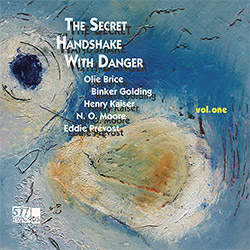 Brice, Olie / Binker Golding / Henry Kaiser / N.O. Moore / Eddie Prevost: The Secret Handshake with Danger Vol. One (577 Records)
A merging of free jazz and free improvisation in the UK/US West Coast quintet of legendary AMM drummer Eddie Prévost, guitarist Henry Kaiser on "ismguitar", N.O. Moore on "guitarisism", Blinker Golding on saxophone and Olie Brice on double bass, in a rollicking album of electric jazz recorded in the studio in London for two exhilarating "Doors" of quick shifting improv.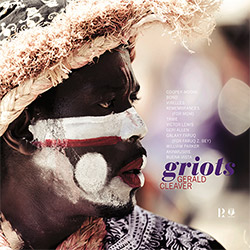 Cleaver, Gerald : Griots [VINYL] (577 Records)
Drummer Gerald Cleaver continues his explorations in electronic music, taking his compositions of modular electronics, synthesis, FM tones, and muted drum machines into intricate and wide-ranging territory, compelling through the solid and natural rhythms he imparts to each piece, many of which are titled for musicians who have influenced him.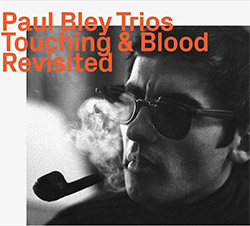 Bley, Paul Trio: Touching & Blood, Revisited (ezz-thetics by Hat Hut Records Ltd)
Reissuing two essential and innovative piano trio albums: Paul Bley Trio's 1965 album Touching with Bley on piano, Kent Carter on double bass and Barry Altschul on drums, plus the title track from the 1967 Bley album In Haarlem - Blood with Altschul and Mark Levinson taking the double bass roll, performing compositions by Paul Bley, Carla Bley and Annette Peacock.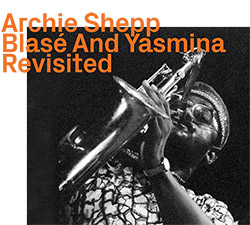 Shepp, Archie: Blase And Yasmina Revisited (ezz-thetics by Hat Hut Records Ltd)
Revisiting two of Archie Shepp's 1969 recordings released on the BYG label as Blasé, and title track to Yasmina, three tracks featuring the vocals of Jeanne Lee, with four band configurations including Dave Burrell, Malachi Favors, Lester Bowie, Roscoe Mitchell, Sunny Murray, Philly Joe Jones, &c., beautifully remastered to bring to light Shepp's pan-stylistic impulses.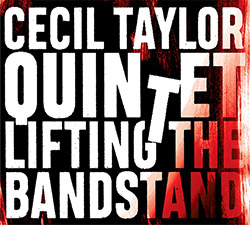 Taylor, Cecil Quintet (feat. Harri Sjostrom / Tristan Honsinger / Teppo Hauta-aho / Paul Lovens): Lifting The Bandstand (Listen! Foundation (Fundacja Sluchaj!))
Though not well documented, free jazz legendary pianist Cecil Taylor's working band for 3 years in the late nineties was this quintet of Harri Sjostrom on soprano saxophone, Tristan Honsinger on cello, Teppo Hauta-aho on double bass, and Paul Lovens on drums, cymbals & gongs, heard in this energetic concert at Tampere Jazz Happening in Finland, 2018.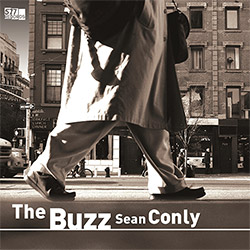 Conly, Sean: The Buzz (577 Records)
A mix of lyrical, free and traditional compositions, the majority from leader, New York bassist Sean Conly, along with pieces from long-time collaborator Michael Attias, Sam Rivers and Paul Motian, performed in the piano trio format with drummer Francisco Mela and pianist Leo Genovese, in a great balance of jazz steeped in tradition but living fully in the present.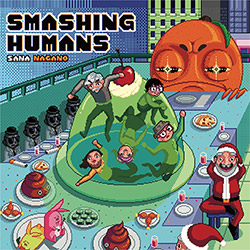 Nagano, Sana (w/ Apflebaum / Matsuno / Filiano / Herternstein): Smashing Humans (577 Records)
The debut of a new electric jazz quintet from NY violinist Sana Nagano, with Peter Appfelbaum on tenor saxophone & megaphone, Keisuke Matsuno on electric guitar, Ken Filiano on acoustic bass & effects, and Joe Hertenstein on drums, an inventive and energetic album of joyful urgency and tremendous group dynamic, fueled by Nagano's exuberant and lyrical compositions.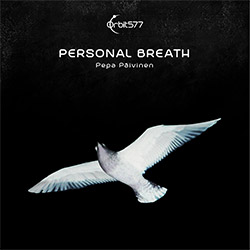 Paivinen, Pepa: Personal Breath (Orbit577)
Bringing to life the story of an event that changed the course of Finland's 1918 civil war, taking listeners on a narrative journey of haunting beauty and power presented through a layering of chamber composition and improvisation, from the duo of Pepa Paivinen performing on flutes, woodwinds & Seagull Merlin dulcimer and drummer/percussionist Jussi Miettola.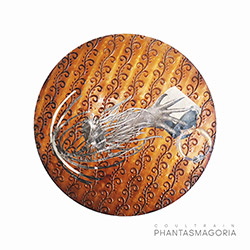 Coultrain: Phantasmagoria [VINYL] (577 Records)
West Coast songwriter and multi-instrumentalist Coultrain, aka Aaron Michael Frison or Seymour Liberty, in an collection of songs based around a sequence of images reminiscent of a dream, capturing the hazy state of mind that drove the process behind this album, as well as its dreamy effect; soulful and introspective, an album of poetic observation and reflection.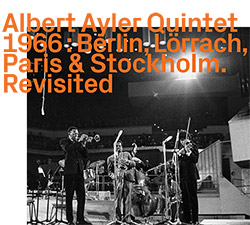 Ayler, Albert Quintet 1966: Berlin, Paris & Stockholm. Revisited [2 CDs] (ezz-thetics by Hat Hut Records Ltd)
Tenor saxophonist Albert Ayler's 1966 quintet brought a unique orchestration to his music, heard in these live performances in Berlin, Lörrach, Paris & Stockholm in November of 1966, four concerts presented chronologically as performed with the exemplary playing of brother Donald Ayler on trumpet, Michel Samson on violin, William Folwell on bass, and Beaver Harris on drums.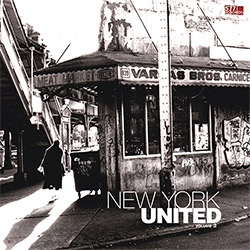 Carter, Daniel / Tobias Wilner / Djibril Toure / Federico Ughi: New York United Volume 2 (577 Records)
The second volume of this rich and exotic quartet in a sublime merging of jazz, electronics and compositional approaches yielding melodically dream-like music and environments, from reedist, flutist && trumpeter Daniel Carter, Tobias Wilner (Blue Foundation) on synth and keys, Wu-Tang Clan bassist Djibril Toure and Italian/NY drummer Federico Ughi.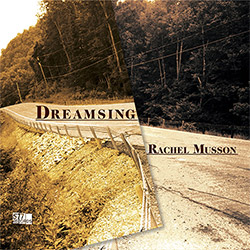 Musson, Rachel: Dreamsing (577 Records)
The debut solo album of London tenor saxophonist Rachel Musson, the title a wordplay on the spoken word interactions that accompanying her unique voice on the sax -- gritty melodic lines trading off with unusual asides and techniques -- engaging the listener as she interjects words, phrases and utterance that serve as jumping off points to direct her improvisations.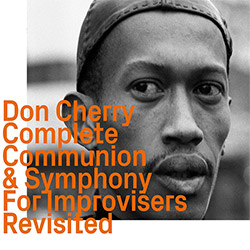 Cherry, Don: Complete Communion & Symphony For Improvisers, Revisited (ezz-thetics by Hat Hut Records Ltd)
Following a 1964 Albert Ayler tour, trumpeter Don Cherry remained in Europe, working on new concepts of improvising based on form itself, developing his concepts with saxophonist Gato Barbieri, vibraphonist Karl Berger & bassist J.F. Jenny Clark, composing two brilliant albums: 1966's Communion with Barbieri, Henry Grimes & Ed Blackwell; and in 1967 Symphony for Improvisers as a septet.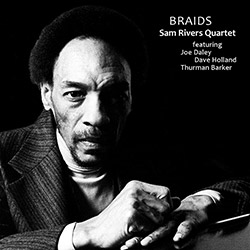 Rivers, Sam Trio (feat Joe Daley / Dave Holland / Thurman Baker ): Braids: Archive series Volume 4 (NoBusiness)
The fourth volume in the NoBusiness Records Sam Rivers Archive series is this live recording from Hamburg, Germany during River's 1979 tour of Europe, with the multi-instrumentalist performing on tenor & soprano saxophones, flute & piano in a quartet with Joe Daley on tuba, euphonium, Dave Holland on bass, cello, and Thurman Barker on drums.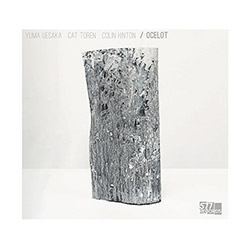 Uesaka, Yuma / Cat Toren / Colin Hinton: Ocelot (577 Records)
The Brooklyn trio of Yuma Uesaka on tenor saxophone & clarinets, Cat Toren on piano & synthesizer, and Colin Hinton on drums, percussion, gongs, glockenspiel, & vibraphone, in a sophisticated album of modern creative improvisation with a lyrical attitude and a confidently introspective approach, all three players contributing original compositions to this debut album.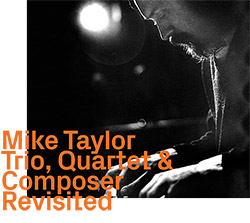 Taylor, Mike: Trio, Quartet & Composer, Revisited (ezz-thetics by Hat Hut Records Ltd)
Found dead in the Thames River in 1969, pianist & composer Mike Taylor left a legacy of two solid & lyrical jazz albums, of which the complete Trio album and one track from Pendulum are remastered; but he was also a songwriter for the Eric Clapton/Ginger Baker/Jack Bruce band Cream, of which three Taylor compositions with lyrics and vocals by Baker are included.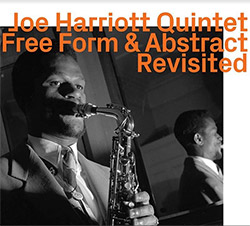 Harriott, Joe Quintet: Free Form & Abstract Revisited [2 CDs] (ezz-thetics by Hat Hut Records Ltd)
Two essential early 60s release from famed UK saxophonist Joe Harriott, an innovator bringing free jazz concepts to the British audience with his quintet of Shake Kane on trumpet & flugelhorn, Pat Smythe on piano, Coleridge Goode on double bass and Phil Seaman on drums, referencing the new forms of jazz from US artists like Don Cherry and Ornette Coleman.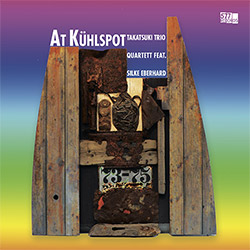 Takatsuki Trio Quartett feat. Silke Eberhard: At Kuhlspot (577 Records)
An extended improvisation performed live at Kuhlspot Social Club in Berlin from the Takatsuki Trio of Rieko Okuda on piano, Antti Virtaranta on bass and Joshua Weitzel on guitar & shamisen (a 3-stringed traditional Japanese instrument), captured at their monthly series expanding the trio to a "Quartett" for fresh perspective, here with alto saxophonist Silke Eberhard.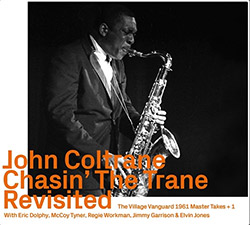 Coltrane, John: Chasin The Trane, Revisited (ezz-thetics by Hat Hut Records Ltd)
The 4-night engagement at the Village Vanguard in November 1961 with sidemen Eric Dolphy, McCoy Tyner, Reggie Workman, Jimmy Garrison & Elvin Jones resulted in saxophonist John Coltrane's 1962 "Live at the Village Vanguard" album, his evolving freedom surprisingly divisive and even decried as "anti-jazz", here reissued and remastered with a bonus version of "Spiritual".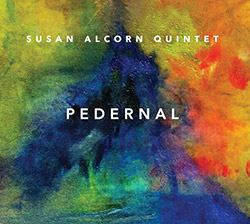 Alcorn, Susan Quintet: Pedernal (Relative Pitch)
An innovator in integrating pedal steel guitar into modern improvised music, Cleveland-born, Baltimore-based pedal steel guitar player Susan Alcorn's quintet enlists a superb set of New York players--Mark Feldman on violin, Michael Formanek on double bass, Mary Halvorson on guitar, and Ryan Sawyer on drums--taking on a diverse set of Alcorn compositions.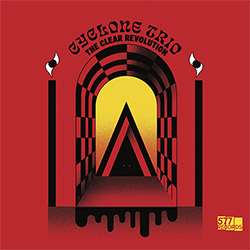 Cyclone Trio (Massimo Magee / Tim Green / Tony Irving): The Clear Revolution (577 Records)
An exciting album of free jazz from the Australia/London-based Cyclone Trio, their name apt in the feverish interaction between saxophonist Massimo Magee and dual drummers Tony Irving and Tim Green on the opening work, the album patterned like a storm that slows introspectively for a quiet eye, then drums up a final gale force that dissipates to a sort of calm; brilliant.
continued...