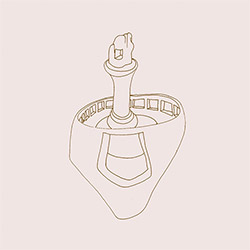 Studio-recorded in Newcastle upon Tyne at the end of January 2014, harpist Rhodri Davies' solo album An Air Swept Clean of all Distance was originally issued on the Alt. Vinyl label in a limited edition of 500 transparent green vinyl LPs, of which 250 were included in the four-LP Alt. Vinyl box set Pedwar alongside Davies' three other very different solo albums, the transparent red vinyl Trem (2002), black vinyl Over Shadows (2007) and clear vinyl Wound Response (2012). Although such collectable items soon sold out, this album has been available ever since via Bandcamp. Nonetheless, it has now been reissued, the first time it has appeared on CD. Despite the shift to CD, the album still shows signs of its origins as a long player, its fourteen tracks running for just under forty minutes, with the closing track, "On the Outer Reach of the Unending", being the only one to top four minutes, and three of the tracks not reaching two minutes.
Despite the tracks' relative brevity, playing lap harp throughout, Davies managed to get a great deal of music into each one without any of them ever feeling rushed or cramped. Although the harpist plays at considerable speed on some tracks, they never sound cluttered thanks to his technical dexterity combined with excellent recording clarity which allows each note to be heard clearly without blurring. Once he hits a rhythmic groove, Davies is prone to repetition and development of phrases, to thrilling effect. At times it feels as if he has tapped into African traditions of harp playing. Whatever one's expectations of an album of solo harp playing, this album has the capacity to subvert them.
Incidentally, on YouTube are seven Davies' collaborations with film makers each of whom added visuals to a different track from this album, thus giving them a different dimension. Just like the album itself, well worth checking out.
Comments and Feedback: