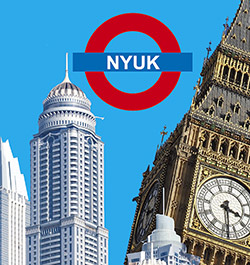 Another of Tatsuya Yoshida's seemingly endless ensembles, here the trio known as Korekyojinn (Yoshida with Nasuno Matsuru on bass and Kido Natsuki on guitar) are joined by Uchihashi Kazuhisa, also on guitar. Recorded live at Shinjuku Pit Inn during 2013, the quartet serves up an in-your-face stew of rock riffage and rapidly shifting rhythms. This stuff is really tight for being improvised, as different feelings seem to spontaneously appear and mutate almost as soon as they register. It's obvious that these guys have been in each other's pockets for some time.
Dissonance and consonance are wielded equally, and a great many genres are thrown up for dissection. I am reminded of James Blood Ulmer's borrowed string harmolodics as well as a lot of 1980's downtown NY music. Another reference might be Naked City, for the similar constant changes of rhythmic feel. One tune (song titles are simply alphabetic letters) sets up what sounds for all the world like a County-Western/fake Japanese movie music hybrid, which of course quickly comes apart in a beautiful way. Yoshida's drumming is as busy as ever, causing the beat to slip and wobble, even while maintaining a solid connection to Matsuru's bass work. The guitars feed each other ideas and then comment or enhance one another, neither ever really soloing or comping, a never-ending spar of sharp steel.
The cover artwork (also by Yoshida, whose label the disc appears on) is apropos of the sound enclosed. Various clean, sharp photos of different kinds of architecture are superimposed together above Stonehenge. A conglomerate city built upon ancient workings.
Comments and Feedback: