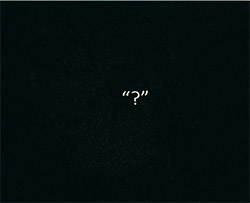 Lytton's name should be familiar to anyone who's followed the winding history of Improvised music. Perhaps best known for his duo recordings with Evan Parker in the 1970's, his body of work is voluminous and his multi-limbed, free-wheeling approach to drumming has influenced several generations of tub thumpers. He was there at "the beginning", so to speak, and this is his first solo recording in over 30 years (the first being The Inclined Stick from 1979).
As with all of his recorded work, ?! displays equal amounts of quick wit and constant sonic shift. Here however, we have Lytton all to ourselves, so to speak. The recordings are clean and gorgeous, allowing an appreciation of the myriad timbral and textural variations. There is much humor apparent, and this alongside the mind-boggling changes will reward your attention.
There's no indication of whether all this stuff was played in real time or if overdubbing was utilized, and I suppose that's a whole 'nother kettle of fish. Really. It's fun to just sit back and let the sound happen. Metallic scrape and clang, muted lightening-quick drumming, wooden clack and ratchet, paper crinkle, string twang and buzz and the occasional animal sound all spring out at you. The very beginning of "Ars Est Celare Artem!" (the art is to conceal art) sounds like a horn, but it might be feedback. Squeak and spring feature heavily for the first 3 minutes or so, and then things get sparser, scrap pile meets Louis Armstrong with a hand full of drum sticks before ratcheting back up in speed and density. Stuff happens so fast it's difficult to describe.
You may be tempted to gaze at the one color photo included and try to discern which of those objects is making what sound and what was he doing to achieve it. Hey! I have an egg-slicer just like that!
Comments and Feedback: