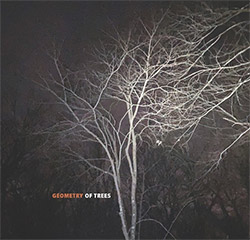 This release by the quartet of Joe Morris (Guitar), Taylor Ho Bynum (cornet), Tomeka Reid, (cello) and Kyoko Kitamura (voice) features some fascinating compositional thinking and lots of great chops by players grounded in first-generation American avant-garde aesthetics, everyone having worked with Anthony Braxton, Reid also a part of the Association for the Advancement of Creative musicians and the Art Ensemble of Chicago.
Given the Braxtonian connection for the musicians here, "systems" seems an important concept of this music, as guitar and cello are well-matched, as are cornet and voice....pairs of instruments that have similar timbres and articulation possibilities. But systems, as in "a set of things working together as parts of a mechanism or an interconnecting network" (Google's definition), is but one aspect of the music. Other characteristics include some post-modern style blending. For example, Kitamura's voice parts in "Continuing Inexplicability" have the Sprechgesang of a Schoenberg, or Berio or Varese, to these ears, with a purity of tone in tandem with the same-register cornet but also have a swing to them in spots and some Ella Fitzgerald-isms in the scat phrasing.
Minimalist accompaniment allows each voice to support and develop its own lines while voice, being what it is, draws the listener into the sense of the piece, even if no actual words are used. The abstract scat syllables communicate feeling and mood more than actual semantically precise meanings, but that's the beauty of it.
Further notable passages include Morris' guitar introduction to "Imaginary Donuts," with some interesting whistling and cello lower register meanderings in an atonal, cubistic series of lines, and the cello featured at the start of "Bending Skies," emitting whale-like sounds, then recognizable glissandi that lead to the cornet's muted responses. "The Earth Laughs, Then Brushes Her Teeth" makes use of the inherently musical sound of human laughter, with rhythmic cello, lyrical cornet and some angular motivic shredding on the guitar responding to the laughter. This is a funny piece where voice and cornet seem to nearly speak the same language and egg each other on with some nicely harmonized intervals.
Things get a tad chaotic in "Spotted Lantern Fly Attacks at the Water Gap," where frenetic lines rule. A cornet solo starts "Through the Shaft of Nothings We Drive Onward," which then becomes a kind of relay effort, as Morris' squirming guitar takes up where Bynum left off, then Reid's cello, then Kitamura's voice join in and it becomes a quartet again. A sort of free fugue closes the set, a piece called "Limestone Formations" which maybe has some reference to the kind of layered structure one gets with four independent lines working as one, which sums up what this release is about.
Comments and Feedback: