Page 108 of 108 | 1 | <- 104 | 105 | 106 | 107 | 108 | 8075 products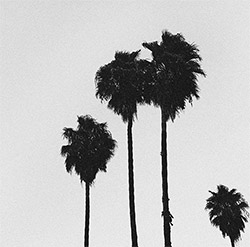 Onda, Aki:
Brisbane September 25 2004 (CASSETTE)
(Room40 -- Australia )



Price: $16.95



In Stock
As part of a 2004 performance series at Fabrique in Brisbane, Australia, Lawrence English invited experimental cassette and field recording artrist Aki Onda to present his unique approach to reusing and rupturing recordings using cassettes, Walkmans, delay pedals and fender twin amps, improvising this extended work & its coda, blurring concrete and inexplicable sources in remarkable ways.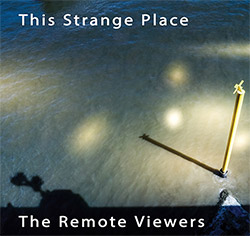 Remote Viewers, The:
This Strange Place
(Remote Viewers -- UK )



Price: $15.95



In Stock
Continuing the sense of film noir and consummate conceptual compositions, Dave Pett's Remote Viewers ensemble of four saxophones--Adrian Northover, Sue Lynch, Caroline Kraabel & David Petts--and the powerful and often drum-like double bass of John Edwards, continue their journey in this strange place with 10 new solidly crepuscular and complex works.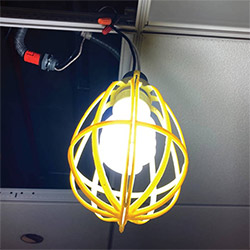 Hatcher, Gerrit:
Solo Five
(Kettle Hole Records -- USA )



Price: $12.95



In Stock
An intimate set of solo expressions from Chicago tenor saxophonist and Kettle Hole label-leader Gerrit Hatcher, seven improvisations recorded in the studio that bring together the soloist's interests in free jazz, lyrical playing and intricate technical passages on the sax, infused with a sense of whimsy alongside serious concentrative playing.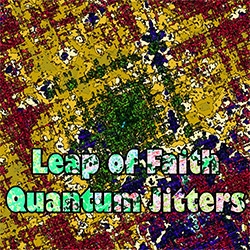 Leap of Faith:
Quatum Jitters
(Evil Clown -- USA )



Price: $12.95



In Stock
The core duet of the Leap of Faith Orchestra of David Peck on clarinets, saxophones, clarinets & flutes and Glynis Lomon on cello, aquasonic & voice, are joined by Michael Caglianone on trumpet, Eric Woods on modular synth, Albey on bass, all processed in real time by Joel Simches, extending their previous acoustic-only approach to incorporate electronics.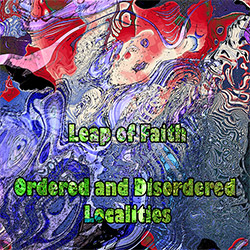 Leap Of Faith:
Ordered And Disordred Localities
(Evil Clown -- Canada )



Price: $12.95



In Stock
A 2022 recording at Evil Clown Headquarters, in Waltham, MA of the duo offshoot of the Leap of Faith Orchestra--David Peck on reeds & flutes, and Glynis Lomon on cello, aquasonic & voice--with guests, trumpeter Vance Provey, saxophonist Michael Caglianone, modular synth player Eric Woods and Albey on bass, with Joel Simches performing real-time signal processing.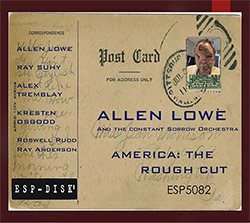 Lowe, Allen And The Constant Sorrow Orchestra:
America: The Rough Cut
(ESP-Disk -- USA )



Price: $13.95



Out of Stock
Saxophonist Allen Lowe's statement on American music and American song form across the many genres and styles that make up the terrain, including jazz, the blues, gospel, honky tonk, heavy metal, hillbilly/minstrel song & medicine shows, &c.; diverse forms of popular music that reflect a commingled society, as Lowe blurs the sacred and the profane with a stellar ensemble of musicians.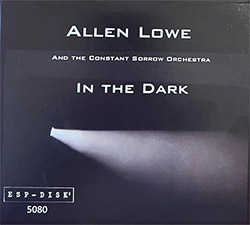 Lowe, Allen And The Constant Sorrow Orchestra:
In the Dark [3 CDs]
(ESP Disk -- USA )



Price: $29.95



Out of Stock
After suffering and recovering from cancer surgery for a tumor in his sinus, the darkest period of despair in NY-area tenor saxophonist Allen Lowe's life, he turned to composition of new jazz works, finding that the music poured out of him, as heard in this set of lyrical and sophisticated original compositions performed with his aptly named ensemble: The Constant Sorrow Orchestra.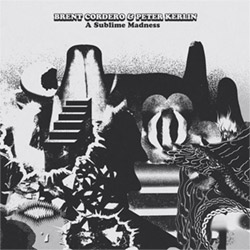 Cordero, Brent / Peter Kerlin:
A Sublime Madness [VINYL]
(Astral Spirits -- USA )



Price: $19.95



In Stock
"Psychic Ills keyboardist, Brent Cordero and Sunwatchers bassist, Peter Kerlin's, first full length collab A SUBLIME MADNESS is the culmination of decades of circling each other's creative orbits. After years of casual jamming, numerous...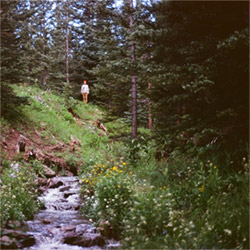 Lord, David:
Forest Standards, Volume 3 [VINYL]
(Big Ego / Astral Spirits -- USA )



Price: $19.95



In Stock
The third volume in West Coast/Montreal/Kansas guitarist David Lord's series exploring the concept of what makes a jazz standard, in ten beautifully warm and lyrically rich Lord compositions performed with Chad Taylor on drums & percussion, Christine Tavolacci on flute, David Tranchina on double bass and Nathan Hubbard on vibraphone, marimba & percussion.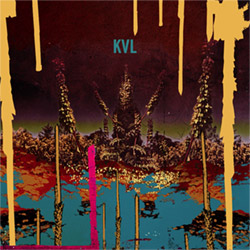 KVL (Quin Kirchner / Daniel Van Duerm / Matthew Lux):
Volume 2 [VINYL w/ DOWNLOAD]
(Astral Spirits -- USA )



Price: $19.95



In Stock
Exploring the crossing point of jazz and funky electro-beats, experimental electronics and dub grooves, the Chicago trio of Quin Kirchner on drums, percussion, sampler & electronics, Daniel Van Duerm on acoustic & electric pianos, organ, mellotron & electronics and Matthew Lux on bass & electronics dig more deeply into their engaging and upbeat approach to modern forms of fusion improv.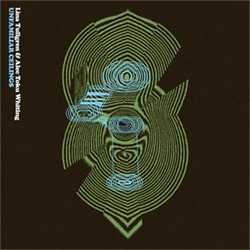 Tullgren, Lina / Alec Toku Whiting:
Unfamiliar Ceilings
(Astral Spirits -- USA )



Price: $13.95



In Stock
The duo of improvisers Lina Tullgren on violin and Japanese koto player based in Boston Alec Toku Whiting, joined on one track by Ted Reichman on synthesizer & pedals, Reichman also recording these studio sessions, as the duo apply unsual techniques with an ear toward sonic assault and unexpected twists & turns, particularly some especially aggressive interaction on "Polly Chainsaw".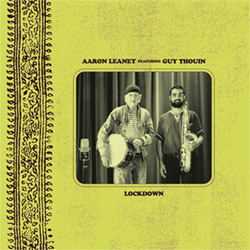 Leaney, Aaron / Guy Thouin:
Lockdown [VINYL]
(Astral Spirits -- USA )



Price: $19.95



In Stock
...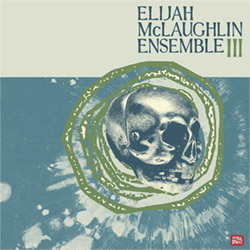 McLaughlin, Elijah Ensemble:
III [VINYL w/ DOWNLOAD]
(Astral Spirits -- USA )



Price: $19.95



In Stock
The third album in Chicago 6- & 12-string guitarist Elijah McLaughlin's numbered album series of original compositions, rich flowing works of lyrical textures augmented with environmental field recordings and tape loops, performed with Jason Toth on upright bass, Katinka Kleijn on cello, effects, Joel Styzens on hammered Dulcimer and Adler Scheidt on piano.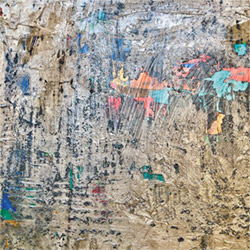 Cochrane, Chris / John Thayer:
Excavation [VINYL]
(Astral Editions -- USA )



Price: $19.95



In Stock
The core duo of guitarist & bassist Chris Cochrane (No Safety) and drummer & electronics artist John Thayer dig deep into a bag of aural tricks in eight compelling tracks that blur rock, jazz and experimental approaches to upbeat rhythmic music, assisted on various pieces by an excellent cast including Zeena Parkins, Graham Haynes, Gelsey Bell, and Kato Hideki.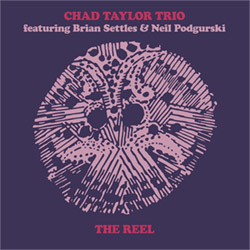 Taylor, Chad Trio (feat. Brian Settles / Neil Podgurski):
The Reel
(Astral Spirits -- USA )



Price: $13.95



In Stock
The 2nd album as a leader from NY drummer's Chad Taylor's Trio with long-time collaborators and friends, saxophonist Brian Settles and pianist Neil Podgurski, in nine diverse compositions with contributions from all three players along with two works from late pianist Andrew Hill; a wonderfully balanced album of creative jazz, from meditative to joyfully upbeat and rhythmically compelling.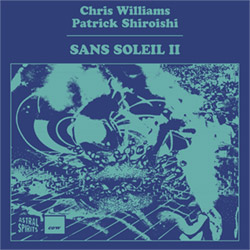 Williams, Chris / Patrick Shiroishi:
Sans Soleil II [CASSETTE w/ DOWNLOAD]
(Astral Spirits -- USA )



Price: $7.95



In Stock
The second chapter in the duo of West Coast improvisers Chris Williams on trumpet, cornet, objects & mutes and Patrick Shiroishi on alto, soprano and tenor saxophones plus snare drum, essentially a free jazz outing of six fascinating dialogs, from call and response to pointillistic interaction, a masterful display of assertive playing through intensive listening.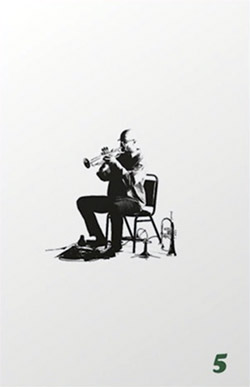 Williams, Chris Quintet (w/ Patrick Shiroishi / Joshua White / Eric Revis / Guillermo Brown):
Live [CASSETTE]
(Astral Spirits -- USA )


Price: $8.95



In Stock
Trumpeter Chris Williams in a limited white label cassette release of a post-processed/collaged live concert at Blue Whale in Los Angeles, 2018, performing on trumpet & electronics with a quintet of incredible free players: Patrick Shiroishi on saxophones & objects, Joshua White on piano, Eric Revis on acoustic bass & electronics and Guillermo Brown on drums & electronics.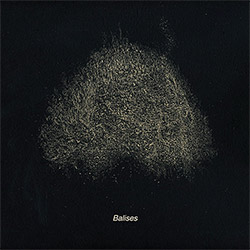 Charles, Xavier / Eric Normand:
Balises [VINYL]
(Tour de Bras / Ramble -- Canada )


Price: $24.95



In Stock
Seven forays into dark experimental electroacoustic improvisation from electric bassist and Tour de Bras label-leader Éric Normand and French clarinetist Xavier Charles, leveraging unlikely techniques on both instruments, eight dialogs both assertive and cautiously mysterious, employing harmonic overtones, remarkable reed techniques, and rich electronic foundations.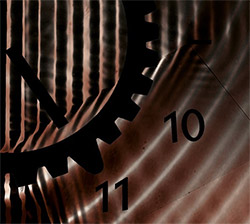 Nakamura, Toshimaru:
No Input Mixing Board 11 - Live In Tokyo
(Input Error -- UK )



Price: $14.95



In Stock
Four live recordings from Tokyo performances during 2021 & 2022 by No-Input Mixing Board performer Toshimaru Nakamura, the 11th in his series of albums featuring his unique approach to cross-wiring a mixer to harness the unexpected (and manufacturer's ill-advised) sounds of feedback & distortion, structuring the results into surprising and riveting sonic soundscapes.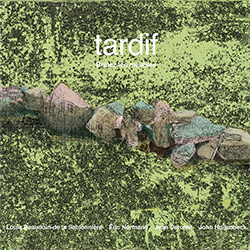 Brulez les meubles (Beaudoin / Normand / Derome / Hollenbeck):
Tardif [Used Item]
(Tour de Bras / Circum-Disc -- Canada )



Price: $10.95



In Stock
The Quebec project Brulez Les Meubles (Burn the Furniture) was conceived by long-time friends and contemporary jazz fans, bassist Eric Normand and guitarist Louis Beaudoin-de la Sablonniere, each collaboration inviting other musicians to join their warm & relaxed approach to modern jazz, here with Jean Derome on saxophone & flute and John Hollenbeck on drums.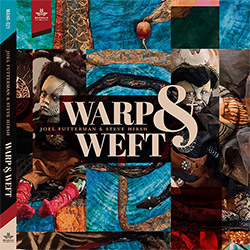 Futterman, Joel / Steve Hirsh:
Warp & Weft [2 CDs] [Used Item]
(Mahakala Music -- USA )



Price: $11.95



In Stock
With exceptionally quick spontaneity and astute anticipation, free improvising pianist Joel Futterman and drummer Steve Hirsh engage in a series of extended dialogs across two CDs of "Warp" & "Weft" in multiple parts, pushing each other in both technical and expressive interaction, weaving complex interplay with startling ease and creative intention.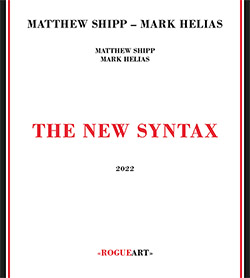 Shipp, Matthew / Mark Helias:
The New Syntax [Used Item]
(RogueArt -- France )



Price: $11.95



In Stock
Bringing decades of experience from far-reaching careers as leaders and in collaboration with some of the most luminary improvisers in creative jazz, this first meeting between bassist Mark Helias and pianist Matthew Shipp evokes nine inspired dialogs from two consequentially compatible jazz musicians, beautifully captured in the warmth of the Park West Studios in Brooklyn.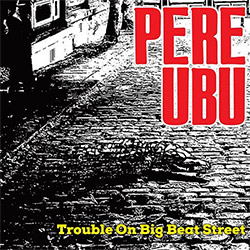 Pere Ubu:
Trouble On Big Beat Street
(Cherry Red -- E.U. )



Price: $18.95



In Stock
The 19th Pere Ubu album brings members from the history and offshoots of the band that initiated in Cleveland with vocalist David Thomas, melded with members Keith Moline and Andy Diagram from Pale Boys, legendary drummer Chris Cutler (Wooden Birds & Pere Ubu), clarinetist & guitarist Alex Ward and bassist Michel Templem, for 17 wide-ranging songs, often eccentric, but always uniquely Ubu.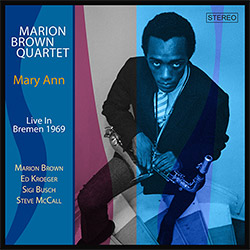 Brown, Marion Quartet:
Mary Ann (Live In Bremen 1969) [2 CDs]
(Moosicus -- Germany )



Price: $22.95



Out of Stock
A beautifully recorded session at Germany's Club Lila Eule for Radio Bremen from 1969 by the Marion Brown Quartet, his touring band at the time with AACM legendary drummer Steve McCall and German double bassist Siggi Busch and trombonist Ed Kröger, performing eight solid free jazz pieces including "Ode to Coltrane" and "Juba Lee"; a spectacular addition to Brown's discography.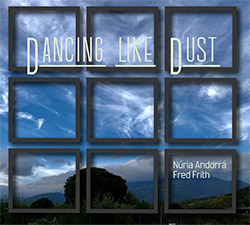 Frith, Fred / Nuria Andorra:
Dancing Like Dust
(Klanggalerie -- Germany )



Price: $18.95



In Stock
Interdisciplinary Spanish percussionist Núria Andorrà whose background includes contemporary music and improvisation with performers including Agustín Fernández, Joëlle Léandre, Mats Gustafsson, Nate Wooley, and Joe Morris joins Fred Frith in Santa Maria de Palautordera for studio and concert recordings of eleven far-ranging dialogs of unusual and imaginative technique and concept.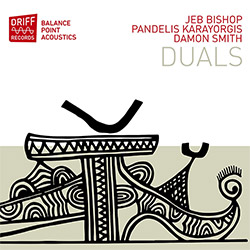 Bishop / Karayorgis / Smith:
Duals [3 CDs] [Used Item]
(Driff Records -- USA )



Price: $14.95



In Stock
Three albums of three duos between three frequent Boston collaborators and improvisers -- Jeb Bishop on trombone, Pandelis Karayorgis on piano and Damon Smith on double bass -- each CD respectively a combination of trombone & bass, piano & bass and piano & trombone, each recorded during the last year of Jeb Bishop's residency in Boston between 2016-2022.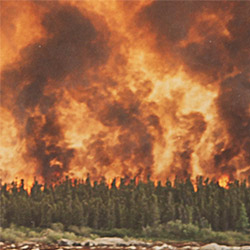 Smythe, Cory (w/ Jernberg / Modney / Reid / Evans / Elk / Muncy / Laubrock / Leon / Cox / Crump ):
Smoke Gets In Your Eyes [Used Item]
(Pyroclastic Records -- USA )



Price: $9.95



In Stock
After working with the Trondheim Jazz Orchestra, pianist Corey Smythe assmebled this incredible ensemble that includes Peter Evans (trumpet), Ingrid Laubrock (sax), Stephan Crump (bass), Tomeka Reid (cello), &c., performing works influenced by the Kern/Harbach standard "Smoke Gets in Your Eyes", which Smythe then interprets abstractly in 7 solo renderings.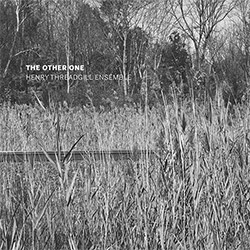 Threadgill, Henry Ensemble:
The Other One
(Pi Recordings -- USA )



Price: $14.95



In Stock
Composed by Henry Threadgill based on his observations of the exodus of people from New York City during the Covid pandemic and the debris left behind, this work titled "Valence" and dedicated to percussionist Milford Graves, is a chamber jazz piece in three movements was taken from recordings at Roulette of the second of two performances entitled "One" and "The Other One".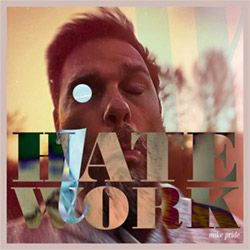 Pride, Mike:
I Hate Work [ORANGE VINYL 2xLP]
(Rarenoise Records -- UK )



Price: $13.95



In Stock
A warmly lyrical, mostly instrumental album of modern jazz that surprisingly takes it's title from legendary punk band MDC, and its songs from their 1982 debut album Millions of Dead Cops, led by NY drummer Mike Pride and performed with Jamie Saft (keys), Brad Jones (bass), Mick Bar (guitars) and on a few songs, vocalists JG Thirlwell (Foetus), Sam Mickens (The Dead Science) and Dave Dictor from MDC itself.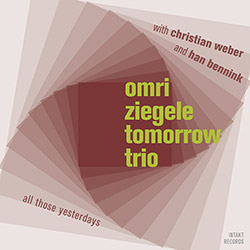 Ziegele, Omri Tomorrow Trio (w / Bennink / Weber):
All Those Yesterdays
(Intakt -- Switzerland )



Price: $17.95



Out of Stock
Using hard bop as his jumping off point, Swiss saxophonist Omri Ziegele Tomorrow Trio with Christian Weber on bass and Han Bennink on drums--musicians who have toured and performed together over years--went into the studio hot off of a 13 day tour to record these 6 Ziegele original compositions, lyrically balanced with room for exemplary soloing and group interplay.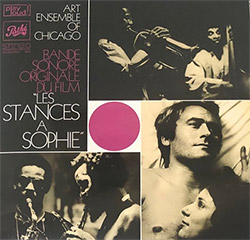 Art Ensemble Of Chicago:
Les Stances a Sophie [VINYL]
(Play Loud! Productions -- Germany )



Price: $29.95



In Stock
Recording in France in 1970, the Art Ensemble of Chicago (Malachi Favors on bass, Joseph Jarman on saxophone, Roscoe Mitchell on saxophone, Lester Bowie on trumpet) recorded the soundtrack to director Moshé Mizrahi's movie Les stances à Sophie, joined by vocalist Fontella Bass, releasing a classic and exciting album that stands as a great testament to the versatility of its players.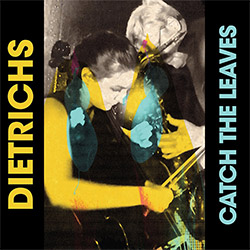 Dietrichs (Camille Dietrich / Don Dietrich):
Catch the Leaves
(Relative Pitch -- USA )



Price: $13.95



In Stock
Definitely of the Borbetomagus mold, the duo of tenor saxophonist Don Dietrich and cellist Camille Dietrich, his daughter who grew up under the influence of that band's relentlessly agressive free jazz, here in a live performance at Tubby's in Kingston, New York for four burning improvisations that take apart a tree, leaving the audience to catch the fragments; terrifyingly intense!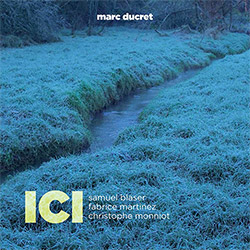 Ducret, Marc:
ICI
(Ayler -- France )



Price: $15.95



In Stock
With a booklet of images showing the riverside location of the first performances of French guitarist Marc Ducret's sophisticated compositions reflecting tidal river flows & fluctuations by season, the four meticulous recordings on this album were captured in the studio with Fabrice Martinez on trumpet, flugelhorn & tuba, Christophe Monniot on saxophones and Samuel Blaser on trombone.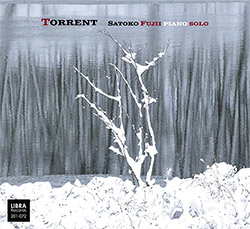 Fujii, Satoko:
Torrent (Piano Solo)
(Libra -- Japan )



Price: $16.95



In Stock
The ninth solo album from pianist Satoko Fujii, the most recent in a "torrent" of solo releases over the last six years, this album a remarkable display of force and beauty in improvised playing on the keyboard and inside the piano, captured live at IYO Yume Mari Kan Bunka Hall in six improvisations of cascading notes and introspective passages; spectacular!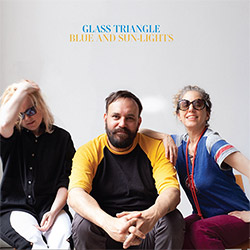 Glass Triangle (Zeena Parkins / Rasmussen / Sawyer):
Blue and Sun-lights
(Relative Pitch -- USA )



Price: $13.95



In Stock
"Not too long ago, harpist Zeena Parkins, alto-saxophonist Mette Rasmussen and drummer Ryan Sawyer gathered at a studio in Brooklyn to record their second record as Glass Triangle. Parkins describes the scenario as strange, a three-hour...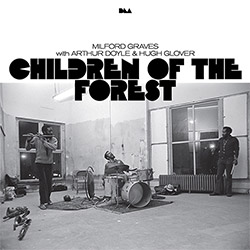 Graves, Milford w/ Arthur Doyle / Hugh Glover:
Children of the Forest [VINYL 2 LPs]
(Black Editions Archives -- USA )



Price: $39.95



In Stock
From the Milford Graves Archival Series is this double LP of previously unreleased recordings in a trio with Hugh Glover on sax, percussion, klaxon horn & vaccine trumpet and Arthur Doyle on sax & flute; then a duo with Glover; then Graves solo; taken from three 1976 sessions in Grave's own basement workshop for 8 burning, passionate and ecstatic free jazz improvisations.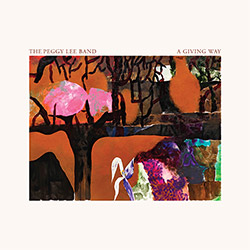 Lee, Peggy Band:
A Giving Way
(Songlines -- Canada )



Price: $15.95



In Stock
Rich in lyrical playing and creative freedom, Vancouver cellist Peggy Lee's 6th album expands on her goal to explore different strategies for improvisation within composition, featuring the unique voices of her ensemble including Brad Turner (trumpet), Jon Bentley (sax), Jeremy Berkman (trombone), Ron Samworth & Tony Wilson (guitars), Andre Lachance (bass) and Dylan van der Schyff (drums).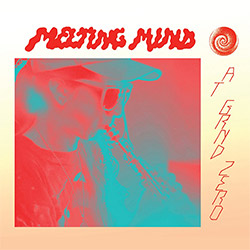 Melting Mind (Genta / Mazzani / Vanzan / Poggi):
At Grnd Zero
(Relative Pitch -- USA )



Price: $13.95



In Stock
"This recording comes from a memorable show the band performed during their first (and so far last) tour in France. The concert had been a heavy mass of around 90 minutes, of whom only a part was caught on cassette, as nobody remembered...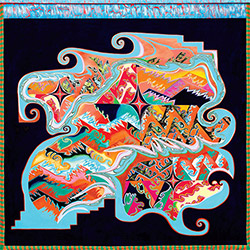 Natural Information Society Community Ensemble:
Since Time Is Gravity [VINYL 2 LPs]
(Eremite -- Belgium )



Price: $46.95



In Stock
Expanding the rhythmically exuberant Natural Information Society led by Chicago bassist & guimbri player Joshua Abrams with core members Lisa Alvarado (harmonium), Mikel Patrick Avery (drums) & Jason Stein (bass clarinet), are Hamid Drake (percussion), Josh Berman & Ben Lamar Gay (cornets), Nick Mazzarella & Mai Sugimoto (alto sax & flute), Kara Bershad (harp) and Ari Brown (sax).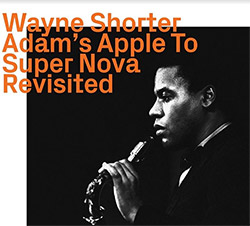 Shorter, Wayne:
Adams Apple To Super Nova Revisited
(ezz-thetics by Hat Hut Records Ltd -- Switzerland )



Price: $19.95



In Stock
Following the evolution in form and approach of composer and tenor saxophonist Wayne Shorter from his 1966 Blue Note album Adam's Apple with Hancock, Workman and Chambers (including a pre-Miles "Footprints") to the 1969 Weather Report precursor Super Nova with John McLaughlin, Sonny Sharock, Miroslav Vitous, Chick Corea, and Jack DeJohnette.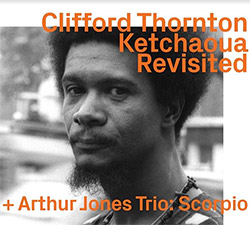 Thornton, Clifford / Arthur Jones Trio :
Ketchaoua / Scorpio
(ezz-thetics by Hat Hut Records Ltd -- Switzerland )



Price: $18.95



In Stock
Two powerfully intense 1969 free jazz recordings by American ex-patriots, saxophonist Arthur Jones and cornetist Clifford Thornton, recorded days apart in the same studio and released on BYG Records, Jones this reissue's connection with his own trio, and joining Thornton for four uniquely configured sessions that include Archie Shepp, Grachan Moncur III, Dave Burrell, and Sunny Murray.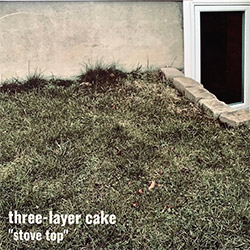 Three-Layer Cake (Mike Pride / Mike Watt / Brandon Seabrook):
Stove-Top [GREEN VINYL]
(Rarenoise Records -- UK )



Price: $21.95



In Stock
Circumventing pandemic lockdowns, the trio of Brandon Seabrook on guitar, banjo & tapes, Mike Pride on drums, marimba, glockenspiel, bells & organ and Mike Watt on bass recorded their contributions in separate studios and file-shared to create this genre-merging album of free improv, rock, experimental and inexplicable forms; an inspired and seriously unique album of challenges overcome.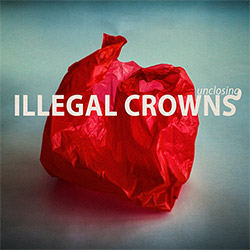 Illegal Crowns :
Unclosing
(Out Of Your Head Records -- USA )



Price: $12.95



In Stock
The 3rd stellar album of modern jazz recorded in the studio after a five-city tour from the quartet of Tomas Fujiwara on drums, Taylor Ho Bynum on cornet & flugelhorn, Mary Halvorson on guitar and Benoit Delbecq on piano, performing three compositions each from Halvorson, Fujiwara and Delbeq, illustrating their distinctive approach to creative improvisation.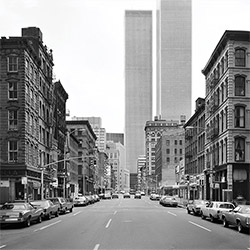 Parker, Evan:
NYC 1978
(Relative Pitch -- USA )



Price: $13.95



In Stock
In 1978 after recording his acclaimed solo album Monoceros, saxophonist Evan Parker embarked on a solo tour of the US and Canada, in New York City performing at the legendary loft space Environ, his first-ever solo performance in NYC and a masterpiece of extended techniques, circular breathing and spectacular control on the soprano and tenor saxophones.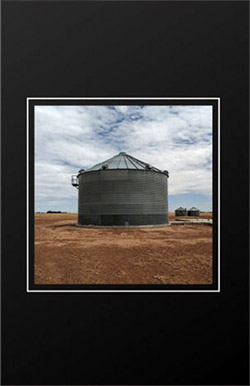 Tamarisk:
Plays A Word For Wind [CASSETTE]
(Astral Editions -- USA )


Price: $8.95



In Stock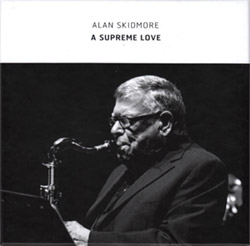 Skidmore, Alan:
A Supreme Love [BOX SET 6 CDs]
(Confront -- UK )



Price: $49.95



In Stock
A 6-CD box set of a truly remarkable saxophonist, Alan Skidmore, whose seven-decade career takes him from traditional jazz into Coltrane-influenced free jazz and crossing into avant and jazz-rock forms, including work with Harry Miller, Tony Oxley, John Taylor, Kenny Wheeler, Wayne Shorter, Soft Machine, Paul Dunmall, &c. &c., an essential overview and testament to an incredible career!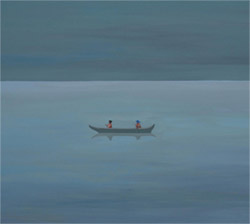 Beuger, Antoine / Anastassis Philippakopoulos:
Floating By
(erstwhile -- USA )



Price: $14.95



In Stock
...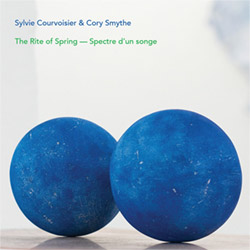 Courvoisier, Sylvie / Cory Smythe:
The Rite of Spring - Spectre d'un songe
(Pyroclastic Records -- Canada )



Price: $15.95



In Stock
"Sylvie Courvoisier is often viewed as a jazz pianist because her oeuvre is so fundamentally grounded in her profound skills as an improvisor. However, astute listeners realize quickly that she brings the touch and outlook of classical ...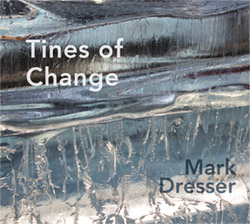 Dresser, Mark:
Tines of Change
(Pyroclastic Records -- Canada )



Price: $14.95



In Stock
A foundational member of the early Downtown NY scene, now West Coast-based double bassist Mark Dresser expands the sonic properties of his instrument in 12 succinct and forceful improvisations, expanding 4- & 5-string basses through metal tines, bowed and plucked, along with magnetic pickups amplifying nearly inaudible sounds from the strings and the instrument; awe inspiring!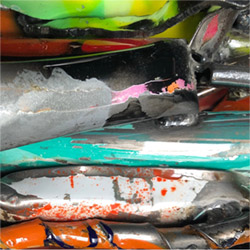 Seabrook, Brandon:
brutalovechamp
(Pyroclastic Records -- Canada )



Price: $15.95



In Stock
"Guitarist/banjoist Brandon Seabrook takes his extreme virtuosity into new realms of lyricism and chamber beauty on his stunning new album features Seabrook's expansive octet Epic Proportions, with Nava Dunkelman, Marika Hughes, Eivind ...
Best Sellers in This Category:
Brown, Marion: Capricorn Moon To Juba Lee (remastered)
New York Contemporary Five: Consequences Revisited
Giuffre, Jimmy 3 (w / Bley / Swallow): Graz Live 1961
Coltrane, John Quartet: Impressions Graz 1962
Ayler, Albert Quartets: Spirits To Ghosts Revisited (remastered)
Ayler, Albert Trio: 1964 Prophecy Revisted
Sun Ra Arkestra: Heliocentric Worlds 1 and 2
Coltrane, John Quartet: My Favorite Things Graz 1962
Ayler, Albert: Spirits Rejoice & Bells Revisited
Taylor, Cecil Mixed To Unit: Structures Revisited
Bley, Paul Trio: Touching & Blood, Revisited
Ayler, Albert Quartet With Don Cherry: European Recordings Autumn 1964 (Revisited) [2 CDs]
Ayler, Albert: La Cave Live, Cleveland 1966 Revisited [2 CDs]
Coltrane, John Quartet: Newport, New York, Alabama, 1963, Revisited
Parker, Charlie : Selections From The DIAL Recordings
Shepp, Archie: Blase And Yasmina Revisited
Parker, Charlie : Selections From The SAVOY Recordings
AMM (Previost / Rowe / Tilbury): An Unintended Legacy [3 CDs]
Neto Quartet, Alipio C.: The Perfume Comes Before The Flower
Coltrane, John: Chasin The Trane, Revisited