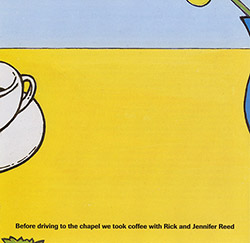 AMM:
Before driving to the chapel we took coffee with Rick and Jennifer Reed
(Matchless -- Great Britain )



Price: $17.95



Out of Stock


AMM (Prevost / Rowe / Tilbury):
Combines + Laminates + Treatise '84
(Matchless -- Great Britain )



Price: $17.95



In Stock


AMM (Prevost / Rowe / Tilbury):
Live in Allentown USA
(Matchless -- Great Britain )



Price: $17.95



Out of Stock


AMM (Prevost / Rowe / Tilbury):
Newfoundland
(Matchless -- Great Britain )



Price: $17.95



Out of Stock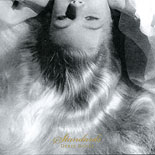 Bailey, Derek:
Standards
(Tzadik -- USA )



Price: $14.95



Out of Stock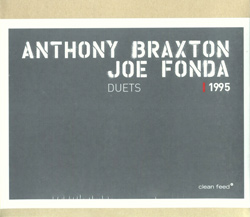 Braxton, Anthony / Fonda, Joe:
Duets 1995
(Clean Feed -- Portugal )



Price: $12.95



Out of Stock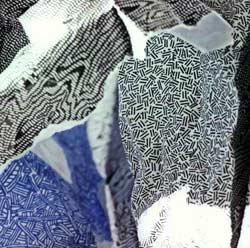 eRikm / dieb13:
@haos @lub
(erstwhile -- USA )



Price: $20.95



Out of Stock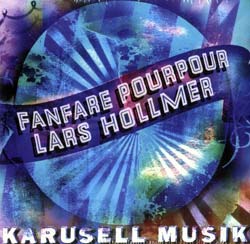 Fanfare Pourpour / Hollmer, Lars:
Karusell Musik
(Monsieur Fauteux -- Canada )



Price: $13.95



In Stock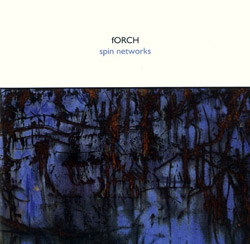 fORCH:
Spin Networks
(psi -- Great Britain )



Price: $25.95



In Stock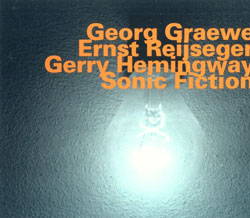 Graewe, Georg / Ernst Reijseger / Gerry Hemingway:
Sonic Fiction
(Hatology -- Switzerland )



Price: $16.95



In Stock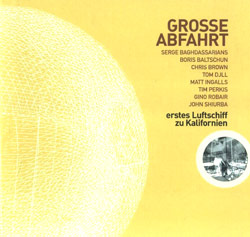 Grosse Abfahrt:
Erstes Luftschiffe Zu Kalifornien
(Creative Sources -- Portugal )



Price: $15.95



Out of Stock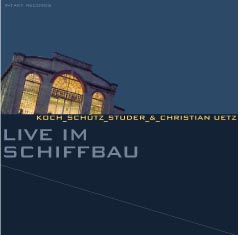 Koch / Schutz / Studer / Uetz:
Live Im Schiffbau
(Intakt -- Switzerland )



Price: $17.95



Out of Stock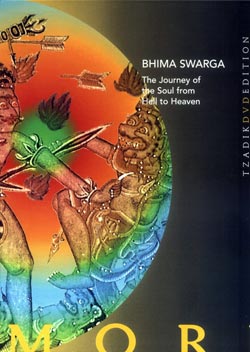 Mori, Ikue:
Bhima Swarga-The Journey of the Soul From Hell to Heaven [DVD]
(Tzadik -- USA )



Price: $22.95



Out of Stock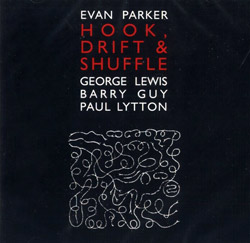 Parker, Evan:
Hook, Drift & Shuffle
(psi -- Great Britain )



Price: $16.95



Out of Stock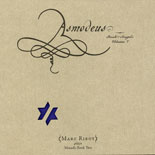 Ribot, Marc:
Asmodeus - The Book Of Angels Volume 7
(Tzadik -- USA )



Price: $14.95



Out of Stock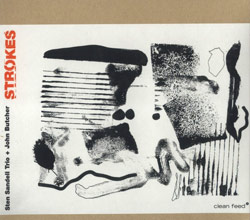 Sandell Trio, Sten / Butcher, John:
Strokes
(Clean Feed -- Portugal )



Price: $12.95



Out of Stock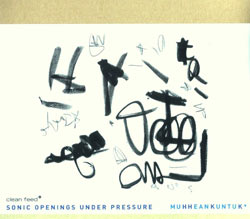 Sonic Openings Under Pressure :
Muhheankuntuk
(Clean Feed -- Portugal )



Price: $12.95



Out of Stock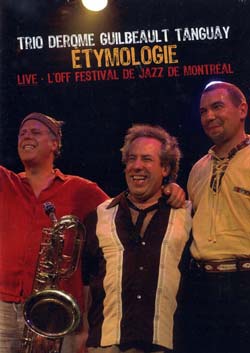 Trio Derome / Guilbeault / Tanguay:
Etymologie: Live at L' Off Festival de Jazz de Montreal [DVD SURROUND SOUND]
(Ambiances Jazz -- Canada )



Price: $13.95



In Stock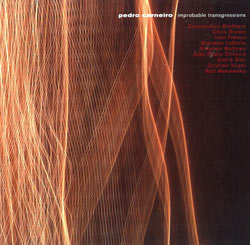 Carneiro, Pedro:
Improbable Transgressions
(Sirr.ecords -- Portugal )



Price: $8.78



Out of Stock

Supernatural Hot Rug And Not Used:

(EM Records -- Japan )



Price: $5.98



Out of Stock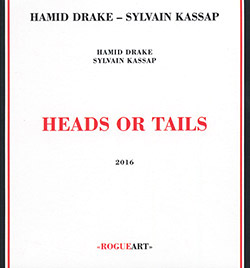 Drake, Hamid / Sylvain Kassap:
Heads Or Tails [2 CDs]
(RogueArt -- France )



Price: $23.95



Out of Stock
A masterful fountain of melodic ideas, intriguing rhythms, and exceptional technical skill from the duo of Hamid Drake on drums and frame drum, and Sylvain Kassap on clarinets and chalumeau, recording live at the France Musique at Studio Theatre d'Alfortville and in the studio.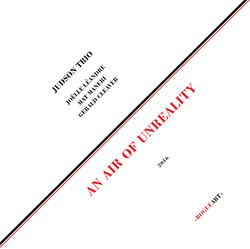 Judson Trio (Joelle Leandre / Mat Maneri / Gerald Cleaver):
An Air of Unreality [VINYL]
(RogueArt -- France )



Price: $19.95



Out of Stock
A live performance at Judson Church in Manhattan as part of the 20th Vision Festival from the NY/France free improvising trio of Joelle Leandre on double bass, Mat Maneri on viola, and Gerald Cleaver on drums and percussion, two tracks of steadily building, incredibly compatible dialog.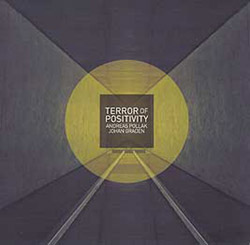 Pollak, Andreas / Johan Graden:
Terror Of Positivity
(Creative Sources -- Portugal )



Price: $15.95



Out of Stock
The Swedish duo of percussionist Andreas Pollak and prepared pianist Johan Graden (Adam & Alma) in an album of references and innuendo, clandestine and furtive sounds that evoke great mystery and drama in beautifully shaped sound; evocative music that deceives to emerge from the electronic realm while in actuality coming from all acoustic sources.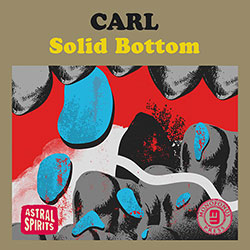 CARL (Damon Smith / Daniel Kamins / Andrew Durham):
Solid Bottom [CASSETTE w/ DOWNLOAD]
(Astral Spirits -- USA )



Price: $7.95



In Stock
Two basses and a lower-end saxophone from the trio of Damon Smith on double bass, Andrew Durham on electric bass, and Danny Kamins on baritone sax, Durham also adding effects and "Radio Manipulation" to their deep sound, Durham & Kamins the core of CARL with Damon Smith adding extra underpinnings to their slowly developing, sometimes pensive, sometimes cantankerous, profound improvisation.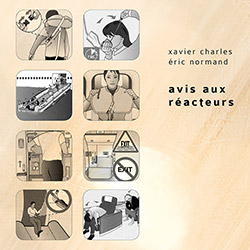 Charles, Xavier / Eric Normand :
Avis Aux Reacteurs
(Inexhaustible Editions -- Slovenia )



Price: $15.95



In Stock
Recorded live at Silence Sounds in Guelph Canada, the duo of Xavier Charles on clarinet and Eric Normand on electric bass & objects eschew idiom in favor of their unique natural language on their instruments, applying patient development of truly idiosyncratic and fascinating command through a single extended work punctuated in seven diverse passages.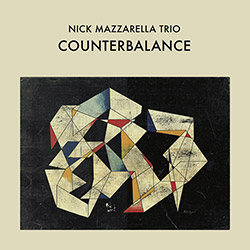 Mazzarella, Nick Trio:
Counterbalance [VINYL]
(Astral Spirits -- USA )



Price: $17.95



In Stock
From 2008-16 until drummer Frank Rosaly moved to Amsterdam, alto saxophonist Nick Mazzarella's Trio was an active part of Chicago's creative jazz scene; in early 2018 Rosaly returned for a visit and Mazzarella composed a suite of 6 new pieces to commemorate the trio's tenth anniversary, the exuberant result this excellent concert recorded at Co-Prosperity Sphere!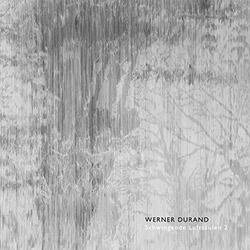 Durand, Werner :
Schwingende Luftsaulen 2
(ANTS Records -- Italy )



Price: $14.95



In Stock
A beautifully hypnotic album of saxophone, accompanied by Pan-Ney, Shruti Box and Organ, recorded in overdubs by composer/wind player Werner Durand in this 2nd chapter of his trilogy focused on the Pan-Ney, a self-built instrument for repetitive foundations, as Durand draws on elements of nature, mythology, dance, religion, literature and folklore.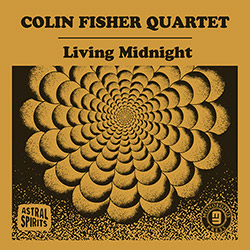 Fisher, Colin Quartet:
Living Midnight [CASSETTE w/ DOWNLOAD]
(Astral Spirits -- USA )



Price: $7.95



In Stock
Toronto-area saxophonist Colin Fisher, best known for his group I Have Eaten The City, with his collective quartet of NY players Daniel Carter on tenor, alto & soprano saxophones + clarinet & flute, Brandon Lopez on upright bass, and Marc Edwards on drums & percussion, for three extended and exploratory improvisations of exemplary creative insight.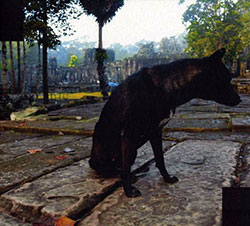 Haino, Keiji / Jim O'Rourke / Oren Ambarchi:
Only Wanting to Melt Beautifully Away Is It a Lack of Contentment That Stirs Affection for Those Things Said to Be as of Yet Unseen
(Black Truffle -- Australia )


Price: $16.95



Out of Stock
The 5th release from the trio of multi-instrumentalist/vocalist Keiji Haino, guitarist Jim O'Rourke and Oren Ambarchi on wineglass and percussion is an introspective and beautifully developed set recorded live at their March 2013 concert at SuperDeluxe.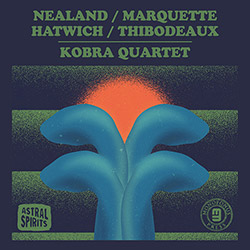 Nealand, Aurora / Steve Marquette / Anton Hatwich / Paul Thibodeaux:
Kobra Quartet [CASSETTE w/ DOWNLOAD]
(Astral Spirits -- USA )



Price: $7.95



In Stock
Quietly lurking as it prepares to attack, this Kobra is the free improvising quaret of Aurora Nealand on accordion, alto saxophone, voice & objects, Steve Marquette on acoustic & electric guitars, Anton Hatwich on bass, and Paul Thibodeaux on drums, captured live at Chicago's Hungry Brain during the Instigation Festival for a mysterious 2-part "New Omens" and some "Telly Attire".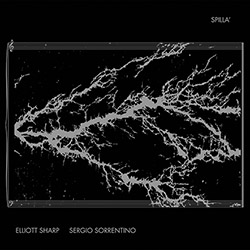 Sharp, Elliott / Sergio Sorrentino:
Spilla'
(ANTS Records -- Italy )



Price: $14.95



In Stock
'Spilla' means 'to play' in the language of Neapolitan musicians, and playing here are NY guitarist and composer Elliott Sharp and Italian guitarist Sergio Sorrentino, presenting world premier recordings of 4 works recorded live in Vercelli, Italy: two improvisations and two graphic scores performed on electric guitar with incredible technique and passion.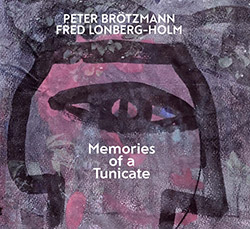 Brotzmann, Peter / Lonberg-Holm, Fred:
Memories Of A Tunicate
(Relative Pitch -- USA )



Price: $13.95



In Stock
While both improvisers were in New York City for the 2019 Vision Festival, multi-reedist and European Free Improv legend Peter Brötzmann met Chicago cellist and electronics artist Fred Lonberg-Holm to record their 3rd album together, their 1st album in the studio a diverse set of incredible concentration, with Brötzmann performing on tenor saxophone, woodwind, and clarinet.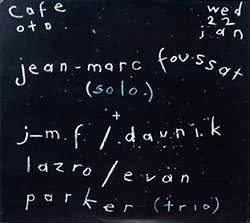 Foussat, Jean-Marc / Daunik Lazro / Evan Parker:
Cafe OTO 2020 [2 CDs]
(Fou Records -- France )



Price: $16.95



Out of Stock
A momentous 2020 concert at London's Cafe OTO, presented in two discs, the 1st with label leader Jean-Marc Foussat in a solo improvisation on synth and voice, the 2nd in a trio with Daunik Lazro on tenor & baritone sax, and Evan Parker on soprano sax, the 2 saxophones weaving and responding to Foussat's remarkable alien soundscapes and vocalization in an immersive extended improvisation.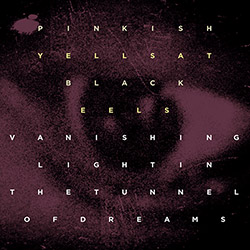 Pinkish Black & Yells at Eels:
Vanishing Light...
(Ayler -- France )



Price: $14.95



In Stock
Trumpeter Dennis Gonzalez merges his Yells at Eel project with bassist Aaron Gonzalez and drummer/percussionist Stefan Gonzalez, with Texas-based experimental rock band Pinkish Black--Daron Beck on keyboards and Jon Teague on drums & synthesizers--for a gripping and masterful hybrid of improvisation, dark synthetic rock and heavy moods; a riveting journey.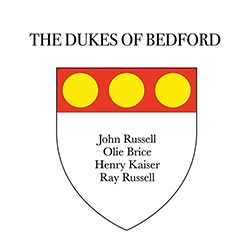 Russell, John / Ray Russell / Henry Kaiser / Olle Brice:
The Dukes of Bedford
(Balance Point Acoustics -- USA )



Price: $12.95



In Stock
Exploring the lineage of the Dukes of Bedford, the Russell lineage in Bedford, England, in groupings of acoustic & electric guitarists John Russell, Ray Russell, and Henry Kaiser along with double bassist Ollie Brice, from duos to quartets, eight Duke "Russells" from 1680 to 2003 are explored through intricate and joyfully creative and technically amazing string improvisations.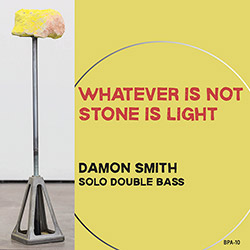 Smith, Damon:
Whatever Is Not Stone Is Light
(Balance Point Acoustics -- USA )



Price: $13.95



In Stock
Taking his title from a poem by Octavio Paz with titles from translations by Lysander Kemp of other Octavio Paz poems, this solo album from double bassist Damon Smith is his definitive statement on the instrument: 23 tracks from 46 seconds to 5 minutes 50, developed over 15 years and displaying Smith's incredible technique and creative intent; incomparable.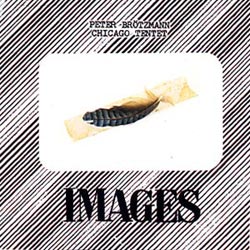 Brotzmann Chicago Tentet, Peter:
Images
(Okka -- USA )



Price: $14.45



Out of Stock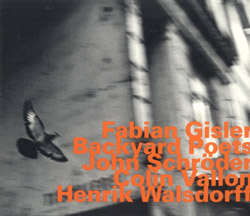 Gisler, Fabin / John Schroder / Colin Vallon / Henrik Walsdorf:
Backyard Poets
(Hatology -- Switzerland )



Price: $16.95



In Stock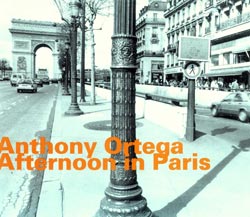 Ortega, Anthony:
Afternoon In Paris
(Hatology -- Switzerland )



Price: $17.95



In Stock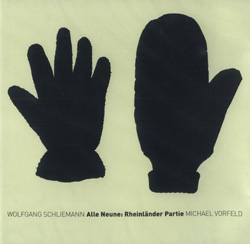 Schliemann, Wolfgang / Vorveld, Michael:
alle neune: rheinländer partie
(Creative Sources -- Portugal )



Price: $15.95



Out of Stock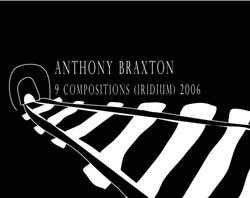 Braxton, Anthony:
9 Compositions (Iridium) 2006 [DVD]
(Firehouse 12 Records -- USA )


Price: $109.95



In Stock
Braxton's 9 Compositions (Iridium) 2006 is a nine-CD-plus-one-DVD box set documenting what Time Out New York called "last Spring's epochal run" at New York's Iridium Jazz Club with his 12+1tet.