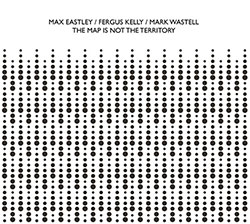 The call for eccentric instruments often (always) happens in (some — but it's much better lately!) film where a niche or novelty sound is needed to punctuate an odd character or grisly dream. It's hard to disassociate these instruments from images of distant lands and nostalgia aimed at core demographic viewer sets, and the moment they make a squeak, everyone stares wide-eyed in unison at the outlier. Regardless if an 80-piece symphony plays Brahms, the Waterphone poops on the party it because something spooky is lurking in that attic / cave; the Theremin introduces supernaturally-tinged sci-fi elements; fingered water goblets means a 1960s swinger party or a Simpson's parody of a talent show. Didgeridoo, rain sticks, jaw harp, sitar, et cetera.
While it has the muscle to uproot a chamber orchestra's flow, Max Eastley's The Arc, a one-stringed harp meets hunting bow meets a ski (it's technically an "acoustic-electric monochord), provides a compelling trifecta to a performance featuring two other masters of sensitive, gentle electroacoustic methods. With Fergus Kelly on electronics and found percussion, and Mark Wastell on (among a few other things) "piano frame", the group offers over 40 minutes of time-smudging freedom; eschewing idiosyncrasy and finding a number of roles for civilian objects.
The majority of the pieces on The Map is Not the Territory communicate in cloudy, lower frequency sound beds. Non-tonal percussion (fingers picking at a block of wood, sporadic taps on a ride cymbal), gleaming lightning halos, and harmonics summoned by all manner of tactile approaches to metallic things provide arrhythmic pin-pricks and brush strokes that float or ricochet inside these mammoth bass caves. Throughout the opener, "Tactile Constellations", the trio revels in a discombobulating "where is this?" blend with Eastley leading the charge. He bends and slides up and down a string, creating a wobbling time-stretch similar to a turntable warming up, or tape fluctuating between speeds.
Kelly and Wastell stew on the side with ample sizzle cymbal, bubbling drones that seem to pan in Surround, lingering rinses of feedback, and delicate gestures meant for the quietest of crowds i.e. dipping a struck crotale into a singing bowl and controlling the vibrato by physically flicking air, experimenting with attack and decay of small, flat shards of rock, loads of pensive expressions during moments of recharge, and myriad other near-silent somatic contact whose action is conveyed off-screen or imagined; different gadgets and ways of realization, but Christian Wolff's solo piano, Cage's long-form works, Giacinto Scelsi's rich, whale-sized sustained notes positively reverberate in this chiaroscuro of weight and absence.
Wastell is revered (especially by me) as a master and forever-disciple of meditative, hold your breath art. The Wire referred to his and the output of Confront (Wastell's label) as "purging silences". The word spiritual is also apt, as (when reaching for smart words about genre fluid music) to say "sublime" would indicate a bewildering incomprehension of something foreign — the wrong feeling to have when welcomed by an invitation to exquisiteness. Each work on The Map is Not the Territory presents a mood as much as a sonic experience. It's like opening an enormous, weighty door to a castle or cathedral, letting whatever comes out warm your bones, serve you mead and suggest a search-and-observe mission to rooms deeper in the structure. I think someone's banging on a piano frame, and it's shaking the entire East wing. Go check it out.
Comments and Feedback: