Squid Bait
---
Banana Bread



makes one 9 1/4- x 5 1/4- X 2 3/4-inches loaf

2/3 cup sugar
1/3 cup peanut, vegetable or corn oil
2 eggs, lightly beaten
1 3/4 cups flour
2 teaspoons baking powder
1/4 teaspoon baking soda
1/2 teaspoon salt
1/3 teaspoon grated nutmeg
3 ripe, not too firm, unblemished bananas
2/3 cup coarsely broken walnuts
1. Preheat the oven to 350 degrees.
2. Put the sugar and oil in the container of an electric mixer. Beat thoroughly to blend. Add eggs and beat well.
3. Sift together the flour, baking powder, soda, salt and nutmeg. Add this and beat well.
4. Mash the bananas to a pulp. Beat them into the batter. Fold in the walnuts.
5. Grease a standard loaf pan (9 1/4- x 5 1/4- X 2 3/4-inches) and pour in the batter. Bake for 1 hour.
Yield: 1 banana loaf.
Bake and let cool, then refrigerate before slicing. Freeze wrapped in aluminum foil, heat in foil if desired and serve.
---
Sweet Potato Pie



makes approximately one 9" pie

2 cups cooked sweet potato
(boil until soft (or microwave for 10-12 minutes on high) 8-10 medium sweet potatoes and remove peels)
3 eggs
2 sticks butter
3/4 cup sugar (light brown or a mixture of dark brown and white)
3/4 teaspoon nutmeg
3/4 teaspoon vanilla
Mix ingredients until relatively uniform. It's alright for the filling to be a bit lumpy. Pour into an unbaked pie shell.
Bake at 350 for about 30 minutes or until a toothpick inserted into the pie comes out clean.
Allow to sit for 30 mintues or so until the filling has settled.
---
Pad Thai (Vegetarian)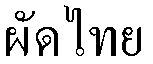 1/2 lb 1/8" dried rice noodles
1/2 lb firm tofu, drained and sliced into cubes
6 tablespoons soy sauce (approx)
4 teaspoons miso
1 tablespoon tomato paste
2 tablespoons roasted chilis
1/4 cup + 2 tablespoons granulated sugar
1/4 cup + 2 tablespoons rice vinegar
1/4 cup coarsely chopped pickled or salted turnips
1 teaspoon paprika
4 green onions cut into 1-1/2 by 1/4 inch thick pieces
1/2 cup vegetable oil
4 cloves finely chopped garlic
2 eggs
3/4 lb bean sprouts
3/4 cup roasted unsalted peanuts, ground up
lime wedges
Soak the rice noodles for 20-25 minutes in enough warm water to cover them. They should be flexible and soft but not so soft that they can be mashed easily. Drain in a colinder for cooking.
Mix the soy sauce, sugar, vinegar, paprika and tomato paste in a bowl and stir until the sugar is dissolved.
Heat the wok and add the oil, swirling to cover the surface. Add the garlic and miso, stir fry until the garlic is light golden. Add the turnips and tofu and stir fry. Add the noodles and toss lightly to coat them with the mixture.
Lift the noodles gently on each side of the wide, crack the egg and slip it under the noodles. Allow the eggs to cook undisturbed over moderate heat until they re set and almost dry. Add oil if necessary.
Fold the eggs into the noodles, being careful not to break the noodles. Add the bean sprouts and onions and cook for about two minutes, or until the sprouts and onions are tender but still crisp.
Serve with a sprinkling of peanuts over each plate, and with a lime wedge.
---